6 Dodge Ram 1500 Model Years To Avoid At All Costs!
This post may contain affiliate links. As an Amazon affiliate, I earn from qualifying purchases.
If you're in the market for a new pickup truck and have your sights set on a Dodge Ram 1500, there are a handful of model years you should avoid purchasing. Buying a used truck can definitely be an overwhelming process. The more specific your needs, the harder it is to find what you are looking for. And anytime you are buying a pre-owned vehicle there is going to be added stress, since you don't know how it has been driven or how it was used. You should avoid buying these models when you're looking to purchase one.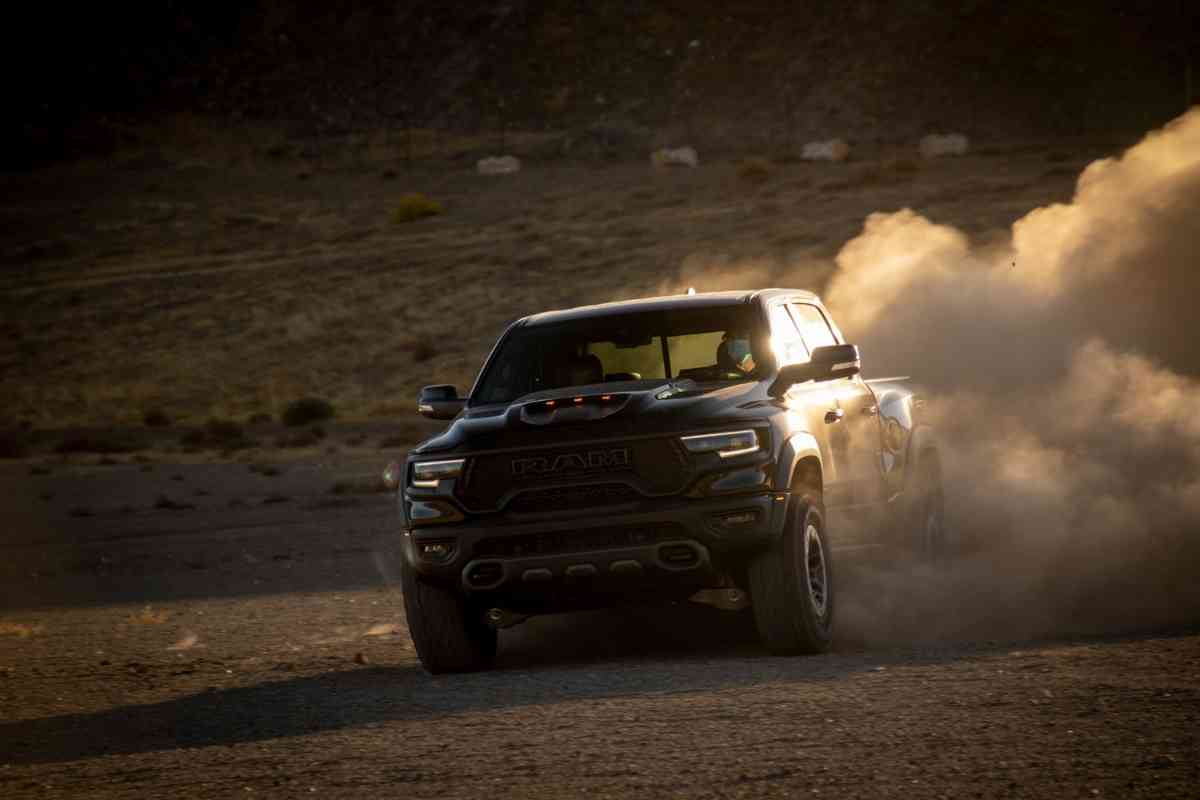 Table of Contents
What are the worst years for the Dodge Ram 1500?
Though often reliable, the Dodge Ram 1500 has some terrible model years that you should avoid if you're shopping for a used truck. Specifically, avoid the following Dodge Ram 1500 model years:
Dodge Ram 1500 2003
Dodge Ram 1500 2010
Dodge Ram 1500 2013
Dodge Ram 1500 2014
Dodge Ram 1500 2015
Dodge Ram 1500 2016
Sometimes a truck purchase will result in you acquiring a lemon because the past owner did not take proper care of it. Other times, regardless of how it's been driven or cared for, a truck will prove to be unreliable based on the fact that the year it was made, there were a host of issues with that particular vehicle across the board.
Knowing ahead of time which Dodge Ram models and years did not rank well from the very beginning will help you to steer clear of certain trucks and not waste your time or money considering them for your truck purchase.
I recently bought a vehicle that was used, but new to me. It was in excellent shape, and I've been very pleased with it, in part because I had done extensive research before I even went to test drive it.
If you are in the process of deciding which Dodge Ram 1500 you want to buy, let me help take some of the guesswork out of your process by suggesting which Dodge Ram 1500s should be avoided.
What Were the Worst Years for the Dodge Ram 1500?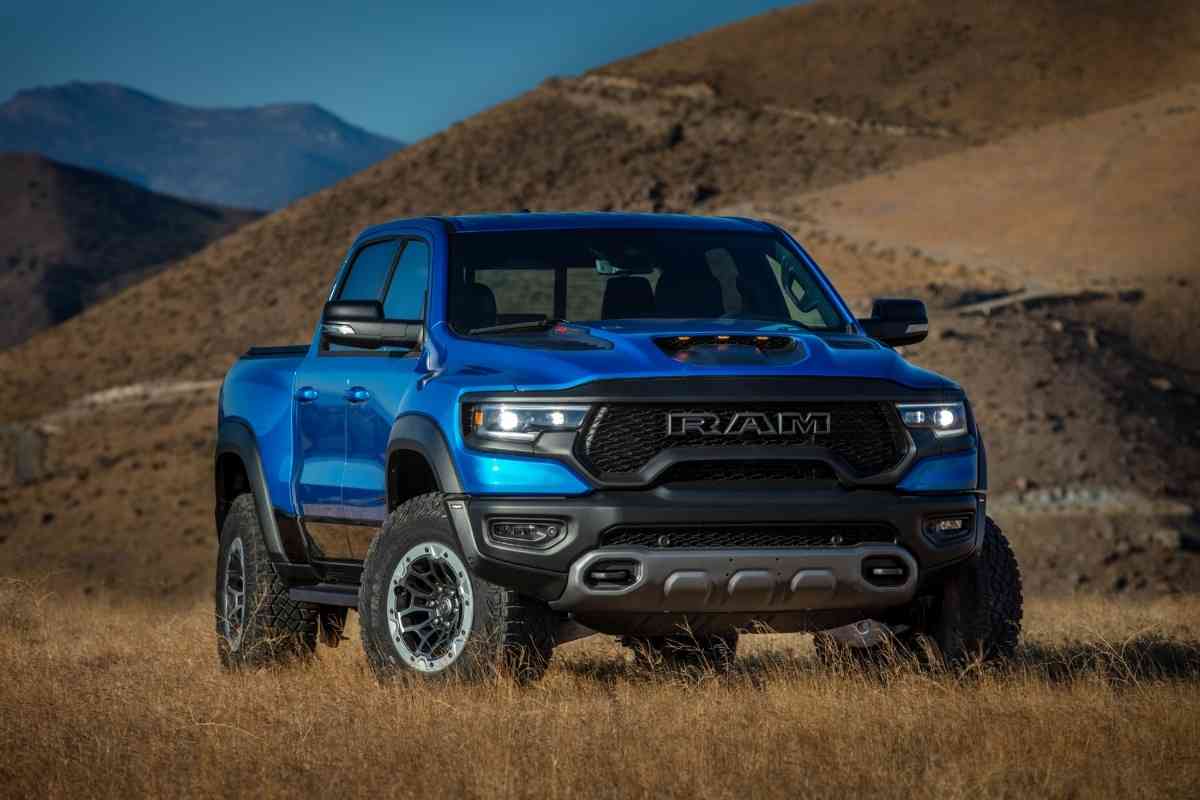 The Dodge Ram 1500 is a full-size pickup truck that is widely used for a variety of tasks.
Starting at $36,500 when brand new, this truck is made for durability, safety, and style. It is popular amongst ranchers, farm owners, people who live in the country, and for everyday hauling of people and running of errands.
Dodge has always had a strong reputation in the large truck field. With five different style engines to offer, these trucks are excellent for hauling, towing, and carting around all sorts of equipment.
The Dodge Ram 1500 has won Motor Trend magazine's Truck of the Year award eight times since it began being manufactured.
Knowing that is reassuring and tells us there are some strong contenders in the Dodge Ram 1500 family that would make great used trucks. But let's explore which ones didn't make that list and why.
1. Dodge Ram 1500 2003
A truck model this old will most likely have some issues now, but the 2003 Dodge Ram 1500 seems to have more than its fair share, and many of these issues were apparent even from early on.
Trucks that are designed with a "check engine" light are great for when there is a mechanical problem, and you aren't aware of it.
But when the light comes on excessively, and for no real apparent reason, this can become problematic.
One big concern of the 2003 Dodge Ram 1500 is that the "check engine" light comes on so frequently that drivers will simply start ignoring it, or find ways to disengage it, which defeats the purpose altogether.
Another drawback of the 2003 Dodge Ram 1500 is that it has had excessive amounts of transmission issues, and the intake valve spring is constantly malfunctioning.
Like I said before, this truck is definitely getting up there in years, but its problems are still long enough to put this one on the list as a truck to avoid.
2. Dodge Ram 1500 2010
The Dodge Ram 1500 2010 was a year where the exterior of the popular truck got a bit of an overhaul, and the appeal increased for the aesthetic changes and increased comfort.
But where interior changes became a priority, the truck's fuel economy lessened over previous rollouts, which is never a good thing…especially in a truck that already was only averaging 14 miles to the gallon.
Part of the reason for the poor fuel economy was chalked up to the weaker engine performance on the 2010 Dodge Ram 1500 over some of the older models.
Not only are the engines in these models known to struggle to turn over when the ignition is engaged, but they have also been known to turn off while the vehicle is in motion.
Not a confidence booster for a diver, especially when many of these trucks are used to haul recreational vehicles, like campers, that might have passengers inside or used to haul horse trailers or livestock trailers full of farm animals.
If you found a 2010 Dodge Ram 1500 that you just fell in love with, replacing the engine is a possibility. But, if the engine itself is known to fail, you would want to replace it with one from a different year, and you'd have to research the compatibility of that venture, and if it's worth the cost of purchasing one and installing it.
But, if you decide to go this route, many Dodge Ram 1500 owners have been impressed with the interior overhaul of this year's truck.
3. Dodge Ram 1500 2013
Now, here is an interesting one…
In 2013, the newest Dodge Ram 1500 won Motor Trends Truck of the Year. And yet it's on my list of Dodge Ram 1500 trucks that should be avoided. What gives?
Motor Trend described the Dodge Ram 1500 as having made a vast improvement over the model in years past. They praised Chrysler (the company making Dodge trucks) for putting significant attention into the details of this truck, from increasing its efficiency and luxury while also staying focused on its power to perform and much better reliability than years past.
But, then the issues began. Not too long after the Motor Trend Truck of the Year article came out, Chrysler started issuing recalls for the 2013 Dodge Ram 1500.
The recalls started with the coolant valve for the window washing system to be sticking. When this happens, the coolant can't flow into the heater system and may result in the truck's visibility being limited in certain weather conditions.
Chrysler offered to replace these valves for free in any 2013 Dodge Ram 1500 truck.
Then came the recall that on certain models from 2013, the turn signal mechanism wasn't working properly. Not only does this mean that other drivers on the road won't be able to see that the Dodge Ram 1500's turn signal is on, but the driver of the truck also won't know, because – from behind the wheel – it looks as though the turn signal is working appropriately.
Again, Chrysler quickly offered to fix this problem by having dealers reprogram the computer. This was a free service to owners but still a hassle and a confidence buster in their vehicles.
All in all, over 7 different recalls ended up being issued for the 2013 Dodge Ram 1500, a number that is concerningly high for most pickup trucks.
4. Dodge Ram 1500 2014
In 2014, Chrysler created their first Dodge Ram 1500 with an EcoDiesel engine, a big and bold move for the company, especially considering their truck customers typically seemed wary of an EcoDiesel having the same torque and power as the regular diesel engine.
EcoDiesel engines claim to give a truck substantially better gas mileage by optimizing the horsepower of an engine while efficiently using the fuel in more economical ways.
Put simply, diesel engines have typically been known to be gas-guzzlers, but with the EcoDiesel engine, a greener engine can run, which saves on gas bills and is kinder to the environment.
Though this new engine soon became something consumers were interested in, there was also major criticism as problems began to arise.
The Dodge Ram 1500 that was equipped with these engines began to show a substantial amount of power loss.
The biggest problem, thanks to the EcoDiesel engine, was seen with the transmission, not a truck part you want to have malfunctioning straight out of the gate.
The transmission struggles to shift correctly, especially when you are downshifting, or carrying significant weight. This can be especially scary and problematic when you are loaded down with equipment or are towing something, and downshifting is necessary when descending a mountain range.
Ironically, though EcoDiesel engines boast that they are created to be quieter, the 2014 Dodge Ram 1500 truck's transmission is actually louder than previous models. Whether it's warming up on a cold morning or being driven at low speeds, certain conditions cause the truck to sound less than ideal, a nagging issue for the Dodge truck owner.
5. Dodge Ram 1500 2015
As the EcoDiesel engine of the 2014 model continues to iron itself out, there are still problems surrounding it in the Dodge Ram 1500 2015 model.
The transmission is still of concern, and more than 14 different recalls have been issued on these trucks, most of them having to do with the EcoDiesel engine in some way.
This model, however, has really struggled with some interior issues as well.
We may not think problems with the inside of our truck should be as big of a deal as exterior ones, or issues with parts underneath the hood.
But interior issues can still be unsafe. And they are certainly annoying, especially when you spend good money and precious time finding the right truck for your needs.
Some of the specific issues on the interior of the Dodge Ram 1500 in 2015 included things like the GPS/Navigation system not working appropriately, the dashboard warning lights not alerting a driver to a problem, or coming on when there was none, and problems with the background lighting being dim or nonexistent on many of the truck's display panels.
Again, these may not sound like deal breakers, but they are frustrating, may make a driver make unwise choices, and can be a problem to fix, because they are usually more related to the computer settings than they are to a tangible truck part that can be fixed.
6. Dodge Ram 1500 2016
Finally, the last truck from Dodge's Ram 1500 line that should really be avoided when you are looking to purchase a new vehicle is the Dodge Ram 1500 from the year 2016.
As the EcoDiesel engine continues to work out its various bugs, the recalls for the 2016 Dodge Ram 1500 were still prevalent, but not as high as the two previous years.
The 2016 Dodge Ram 1500 had only 11 recalls, whereas the models from 2015 and 2014 both had 14.
There were other problems with the 2016 model that weren't related to the EcoDiesel engine, however. These quickly began showing up shortly after the new truck rolled off assembly lines and into showrooms.
Some of these things were minor, like rear tailgate latches that won't stay locked and slow shifting response when ascending a steep incline.
Last update on 2023-09-20 / If you click this affiliate link and make a purchase, we earn a commission at no additional cost to you.
But other issues have been more concerning, such as the cruise control sporadically not working and turn signal indicators not turning on when the driver needs them to.
Like previous models, this can be dangerous, if you rely heavily on cruise control and if you are under the assumption your signal indicator is engaged when drivers behind you don't realize it is.
Again, some of these issues may seem minor, and are even things you could probably fix yourself or ask your favorite mechanic to help you out in repairing.
But some of the bigger issues may make this model year one that you want to avoid altogether, especially if truck repair isn't your thing, or you are not interested in owning a vehicle that you know beforehand has a history of troubles already built in.