How Can I Tell If My Lexus RX 350 Is AWD? Know In Seconds!
This post may contain affiliate links. As an Amazon affiliate, I earn from qualifying purchases.
If you have an RX 350, you are in luck because this is a versatile and /
vehicle. It is also simple and easy to tell if your Lexus is AWD.
All of the Lexus RX 350s come with either AWD or 4WD, but knowing which one you have is critical information. AWD stays on at all times, and 4WD can be turned on and off as the weather changes.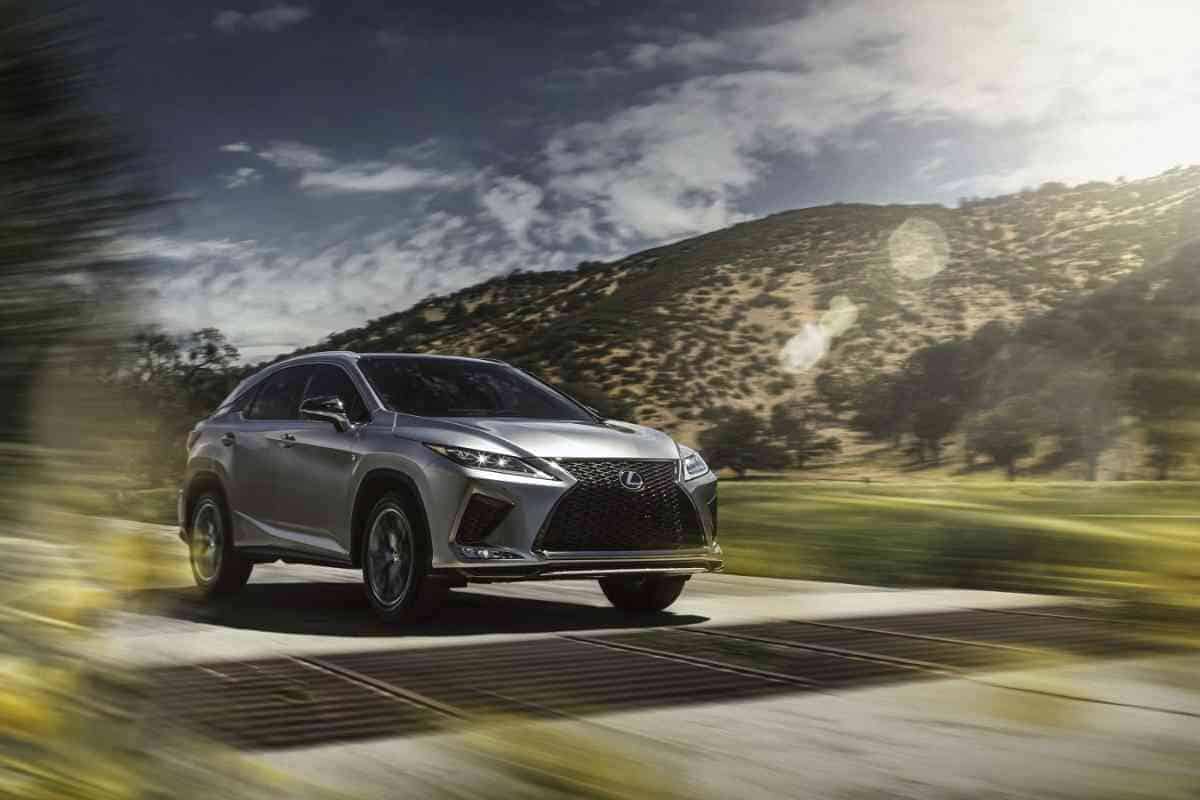 Table of Contents
How Can I Tell If My Lexus RX 350 Is AWD?
There are a few different ways to find out if your RX350 is AWD that you should know about. You can look underneath the car at the axle, check the VIN for vehicle details, read the owner's manual, or look at the engine design and angle underneath the hood. Each method shows your AWD ability.
If you wonder whether your Lexus RX 350 is an AWD or FWD version, there are some simple ways to tell. You will drive one of three different trim types, and they all use the same design type to make identifying this problem simpler. In this guide, we analyze the differences between each RX model and how you can tell if your Lexus RX 350 is AWD.
You can track the axle or engine type to determine the kind of driving capability it can support.
How Can I Tell If My Lexus RX 350 Is AWD?
The AWD system helps in the driving process by providing an efficient and easy way to control the vehicle. However, you should know how to tell if your Lexus RX 350 is AWD to determine your handling capabilities in challenging weather.
To know if your Lexus RX 350 has an AWD system, you need to know where and what to look for. If you are not a vehicle expert, it may be confusing to understand
Below we have listed some of the easiest and most efficient methods to tell if your Lexus RX 350 is AWD or not. Use these tactics to avoid confusion and better understand your Lexus and other vehicles.
Look Underneath The Car
You can look underneath your car to see if you have AWD. Be sure the vehicle is turned off to make this easier and safe to do.
AWD is a system that uses a mechanical connection between the front and rear axles of a vehicle to distribute power to all four wheels. If you see the axle shaft go from the front to the vehicle's rear, you have an AWD RX 350.
Check The Vin
Lexus RX 350 has a VIN number that you can use to determine if it is AWD. There is a way to look up the VIN and get all the details about your vehicle.
You can start by looking in the driver or passenger side door jam to find the VIN. It is most commonly on the driver's side.
If you have an older RX 350, it would probably be located closer to the windshield on top of the dash on the driver's side. It also gets placed on the steering column too.
Once you find the VIN, you could directly call the Lexus dealership and ask them the question or head to an online VIN lookup. Both will give you the result you need to find out if your vehicle is AWD.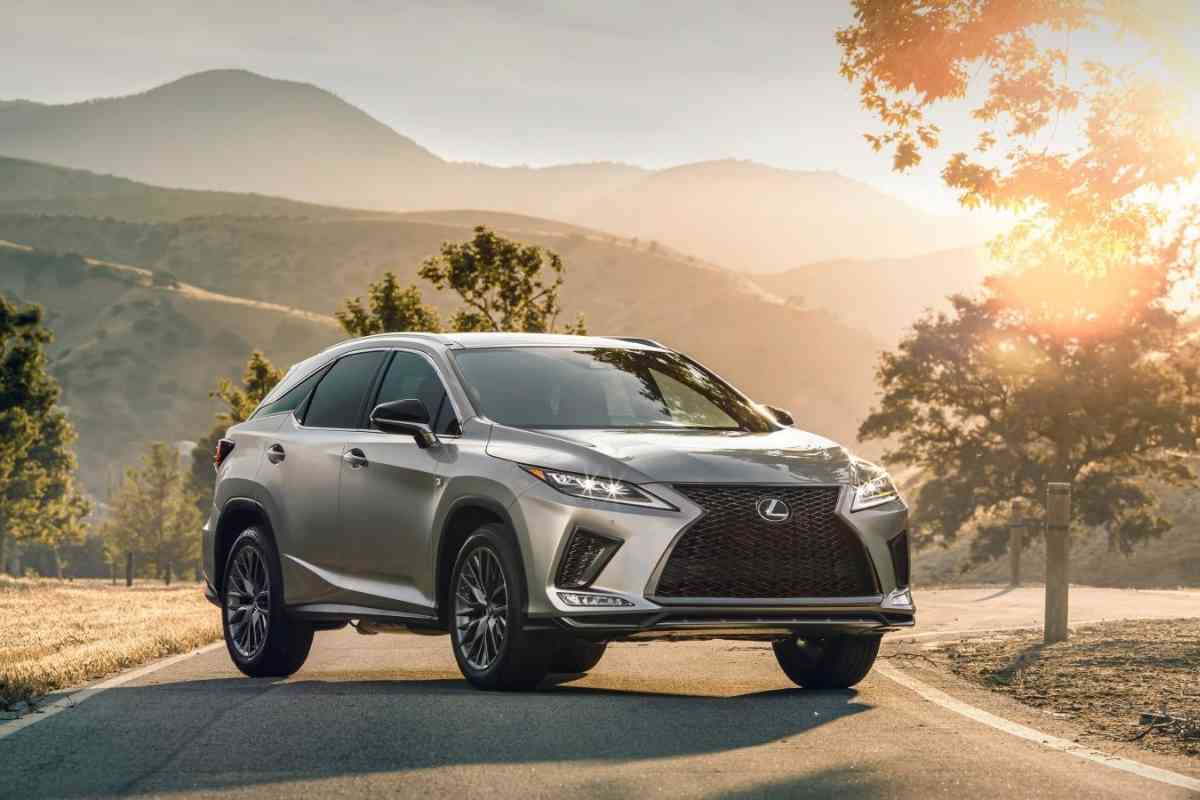 Read Owner's Manual
If you prefer to keep your hands clean, checking the owner's manual is the easiest method to determine your vehicle's driving capabilities.
Inside the owner's manual, you will see everything about the vehicle you have and whether it is AWD, RWD, or 4WD.
You could also ask a technician to take a look for you the next time you take it for an oil change or tune-up.
Lift Up The Hood
Try lifting the hood if you have more experience with guys to determine whether this is an AWD machine. The first step is to check the engine because the drivetrain and engine position indicate your capabilities.
An RX350 engine has a higher compression rate and if you see it sitting sideways under the hood, this means you either have AWD or FWD. You will need to keep looking to narrow it down even more.
There should also be drive lines that run along in a specific direction. You have an AWD-capable vehicle if these lines run past the run wheels and to the rear wheels.
Lexus RX 350 AWD System
The Lexus RX 350 AWD System can help drivers avoid accidents by providing the driving feedback they need. It also allows drivers to maintain their traction, which is essential for safe driving in congested areas like city centers.
The AWD on the RX 350 includes an active torque control to allow automated weather and road condition monitoring. Once activated, the axles will automatically shift between the front and rear to maximize road grip.
This car has many features that make it stand out from other models in its class. For example, the powertrain options include an 8-speed automatic transmission and all-wheel drive.
It's one of the best-selling cars in the US and has a reputation for being reliable and comfortable. The engine is a 3.5L V6 with 295 horsepower, and both 4WD and AWD configurations are available.
The interior options are also impressive, with leather seats and wood grain accents that can be found throughout the vehicle's cabin.
Can AWD Be Turned Off?
The Lexus RX350 is an SUV and it has many features like an AWD system, but you also may be wondering whether you can turn off AWD. Because of how these modern SUVs are built, this is not a feature you will often find.
However, it is an automated feature in many of the newer models. This means when the roads are dry, and there is less of a need to use AWD, it will not activate.
Are All Lexus RX 350 Models AWD?
Lexus RX 350 is a mid-size crossover SUV with a range of trim levels and engine options. You will find that nearly all the models are also AWD, with the opportunity for 4WD if you prefer this style instead.
There are three different RX 350 models to consider, including the Base, L, and F Sport body trim design.
RX 350 Base
The base model comes with a 3.5-liter V6 engine that produces 290 hp and an eight-speed automatic transmission. This includes 4-wheel disc brakes, LED headlights, and heated front seats as standard features.
RX 350L
The Lexus RX 350 L has an upgraded engine with a 3.5-liter V6 engine that produces 295 hp and an eight-speed shiftable automatic transmission. It also has 18-inch alloy wheels, seven total seats, and excellent 21 miles per gallon fuel efficiency.
RX 350 F Sport
The Lexus RX 350 F Sport boasts an impressive engine with 295 horsepower and a wider wheelbase for better sporty handling. It also has a new design with more aggressive lines and upgraded tires that are sure to turn heads and provide better performance.