How Many TRD Pro 4runners are Made (ANSWERED!)
This post may contain affiliate links. As an Amazon affiliate, I earn from qualifying purchases.
The new Toyota 4Runner TRD Pro has been on your mind and is the plan for your next vehicle purchase. The Toyota TRD Pro is a costly, yet a high enduring SUV that is perfect for an outdoorsy family or lifestyle. You've called dealerships and looked online and you start to wonder, are any Toyota TRD Pros left? How many TRD Pros are made each year?
In 2022, there have been an estimated 2,000 to 3,500 Toyota 4Runner TRD Pros made. These vehicles are manufactured in Japan and are expected to launch in September of 2022. The 4Runner TRD Pro is in high demand and costs an average of $55,000.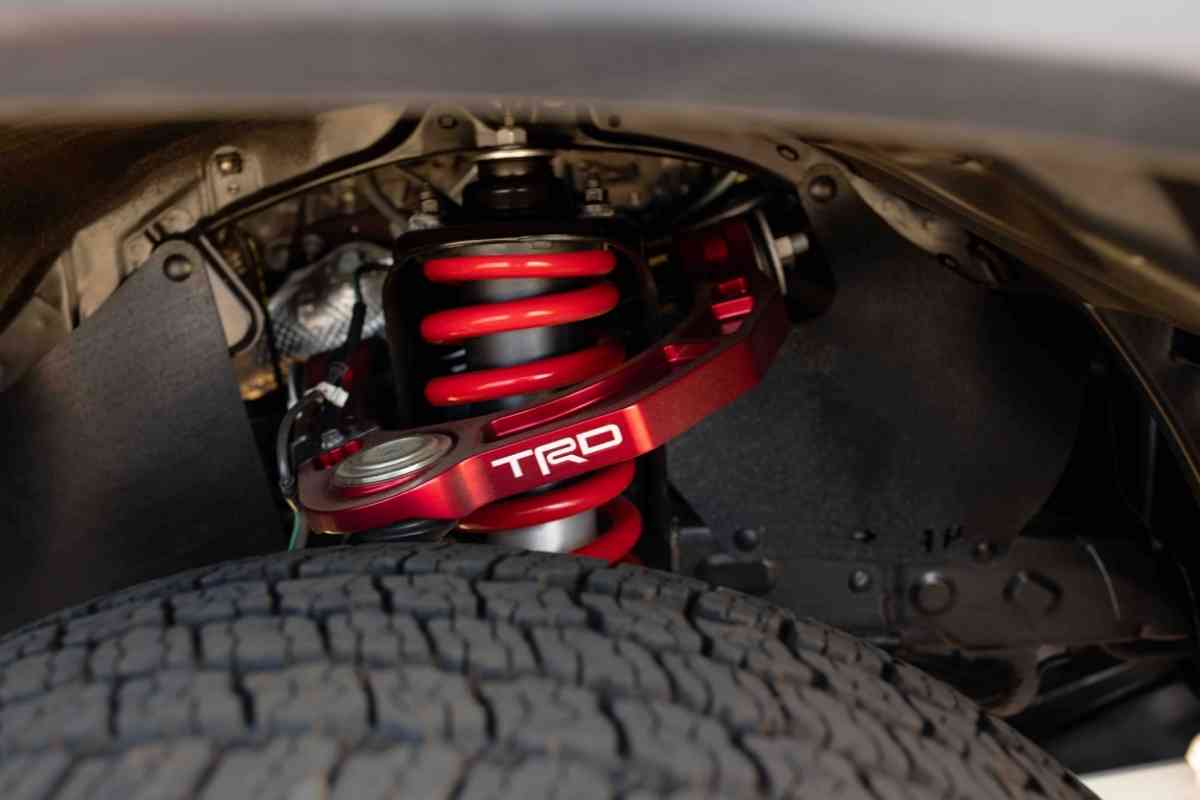 To understand more of the excitement behind the Toyota TRD Pro, how to buy one, the different models of 4Runners available, and how this vehicle came to be, continue reading below!
What is a Toyota TRD Pro 4Runner?
A 4Runner is one of the staple vehicles of Toyota. The 4Runner comes in various models, but we will get to that part later. the TRD Pro is the best 4Runner you can buy today. It has a redesigned body frame that can better withstand the elements at hand. It has a locking rear differential, TRD tuned suspension, 4-wheel drive with A-TRAC, and Nitto Terra Grappler tires that are considered all terrain. (Source)
How many TRD Pros are Made?
There is an estimate of 2,000 to 3,500 Toyota 4Runner TRD Pros made every year. A lot of the time, more vehicles will be purchased than made, so there is a bit of a waitlist. In January of 2022, 5,250 TRD Pros were already sold and there was a waitlist of over a year and a half long!
Due to product shortages and COVID restrictions, fewer TRD Pros were able to be manufactured. Regardless of product stock, Toyota's TRD Pro series is quite limited. They are not easy to find, hence the long waitlist. (Source)
Where Can I buy a TRD Pro?
You can purchase a brand new TRD Pro from your local dealership. While dealerships are convenient, anyone who loves cars will know that they can be sneaky to get the best deal and the most money out of your transaction. Because of this, you can also purchase cars on websites such as carvana.com that have lower prices and pays for shipping.
You can also ask for a quote on Toyota's website. Here, you can review specific packages and how much your dream 4Runner will cost you at the end of the day.
What Models of 4Runners are There?
There are 8 different models of new Toyota 4Runners sold today. Other than the TRD Pro, here is the lineup so far in 2022 for Toyota 4Runners.
SR5
This is the most affordable 4Runner option at a starting price of $38,105 and a 4.0 liter V6 Engine. This model comes with a choice of either 2-wheel drive or 4-wheel drive. It has a 5-speed automatic transmission and packages with leather seats, floor liners, running boards, and so on. It is most common as a family-friendly vehicle. (Source)
TRD Sport
This model has a sport-tuned suspension and adjustable towing capacity. It is a great vehicle for offroading with crawl control features and packages available for purchase. This model starts off at $41,165. (Source)
SR5 Premium
The SR5 Premium starts at $41,715 and is meant for active families and daily driving. It comes with safety features such as a pedestrian detection system, lane departure warning, automatic high beams, and adaptive cruise control. It has skid plates, foglights, and a power outlet in the cargo area. (Source)
TRD Offroad
The TRD Offroad model is specifically meant for offroading, hunting, camping, and other adventurous activities. It is meant for less luxury driving and more efficiency when being off the road, hence the model name. This vehicle starts at $42,650. (Source)
TRD Offroad Premium
The TRD Offroad Premium is a luxurious upgrade from the original TRD Offroad. The Premium model has heated side mirrors, SofTex trimmed seats, and an improved entertainment and audio system. (Source)
Other Limited Editions
Toyota will often have limited edition or annual 4Runners. In 2022, a 40th Anniversary Special Edition that starts at $46,370 or a Limited Edition 4Runner at $48,040. (Source)
What is the history of the Toyota 4Runner?
In order to really appreciate the background of the TRD Pro, let us glimpse into the 4Runner as a whole.
The 4Runner was a revolution for Toyota. It was released in 1984 as a strong, 4-wheel drive pickup that was suitable for the outdoorsy and active consumer. The 4Runner had a strong emphasis on its use and made the bold decision to have two seats in the front and a bed with a covered truck bed made of fiberglass.
This is known as the first generation of the 4Runner. The second generation became more family-friendly and could carry up to five passengers. In 1986, the Hi-Trac independent suspension was given which improved the 4Runner's ground clearance. (Source)
By 1990, the 4Runner has a complete redesign. It was more aggressive looking and available with either a four or six-cylinder engine with 2-wheel or 4-wheel drive. In 1994, safety was the main marketing point, with side impact protection, a third brake light, and the option to lock brakes. A CD player, sunroof, and eight-speaker stereos were added to the mix.
The third generation had more standard features and options available than the previous generations, complete with another redesign. In 1999, a limited edition 4Runner was released and began the trend for the different kinds of 4Runners. In 2002, the sport edition had a perforated aluminum front and special interior fabric.
In 2004, a backup camera was allotted as well as a third sitting row. Changes continued over the next decade, with power adjustable seats, and packages like the Trail Edition and the Urban Runner, which give inspiration for the available Toyota 4Runners now. Today, there are improved safety features and exterior designs to better withstand the natural elements.