TRD Off-Road vs TRD Off-Road Premium: Differences Explained!
Explore the rugged capabilities as we pit the TRD Off-Road against the TRD Off-Road Premium, unveiling the key features that could redefine your wild adventures. Discover which trim takes the crown for the ultimate off-road experience.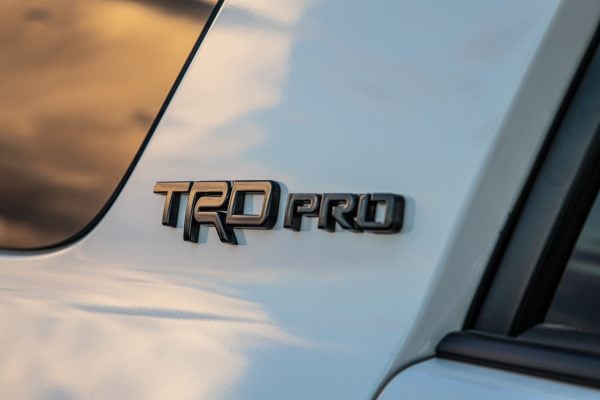 TRD stands for Toyota Racing Development and it is a specialty group within Toyota. They are working on developing all types of racing cars and trucks with specialty features.
Recently they have come out with an Off-Road package as well as an Off-Road Premium package. Both of these add great new features that are needed for taking your vehicle across a wide variety of terrain types.
There are a few key differences and improvements between these two setups though, and it's important to understand the changes between the two.
The difference between the TRD Off-Road and TRD Off-Road Premium is that the Premium has SofTex-trimmed seats, heated side mirrors, and an upgraded entertainment and audio system. The two are very similar but the TRD Off-Road was upgraded to TRD Off-Road Premium to provide more luxurious features.
While the upgrades between the regular TRD Off-Road and the TRD Off-Road Premium are quite minimal, you can see the improvements more easily when you compare them to other models like the SR5 Premium.
Essentially, the TRD Off-Road Premium is a combination of the features in the TRD Off-Road and the SR5 Premium. It improves a few features within the vehicle as well as some of the outside appearance and assistance.
Let's look at the features of each of these vehicles and compare them to see the new changes and improvements.
TRD Off-Road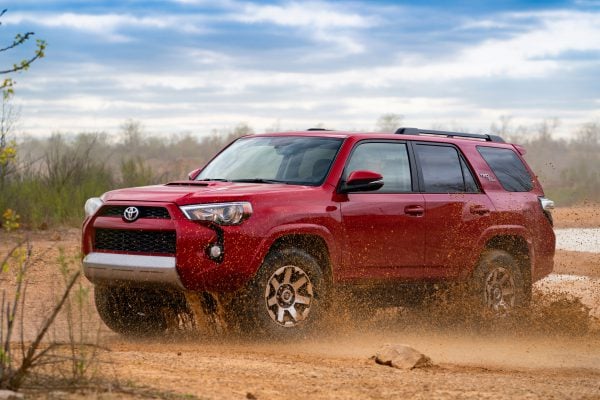 This vehicle is obviously designed for more off-road-type adventures. It has great features which help it to ease over bumpy roads or large rocks, as well as features that allow you to customize its handling depending upon the type of terrain you are in.
Whether you're going to the desert, to the arctic, or to the great Rocky Mountains, it has features to accommodate you on and off the highway.
One of its most prominent features is its multi-terrain knob, which allows you to choose from a variety of options.
The main settings that are offered include mud and sand, loose rock, rock and dirt, mogul, and rock. Each of these settings changes the wheel spin, adjusts the throttle and brake pressure, and tries its best to give you more control over your vehicle.
It's great to have pre-programmed settings for each of these terrains, so you won't have to worry about it in the moment.
The TRD Off-Road also features Crawl Control, also used for off-road excursions. This control allows the driver to focus more on steering and takes over the need to accelerate and brake.
This way, the driver can take his or her feet off the brake and the gas pedal and focus on getting the vehicle going in the right direction.
It's also a handy feature to use when you're driving in tight spots when a low speed is needed to get through all the terrain without damaging the vehicle or the passengers.
It is also equipped with the ability to lock the rear differential. This makes it possible for the 2 back wheels to spin at the same speed, regardless of the terrain or a lack of traction.
It helps you maintain the vehicle's full power and get yourself through tough situations.
Below is a list of other great features of a TRD Off-Road vehicle. A list of all of these and more can also be found on the Toyota website.
Rear Wheel Drive (RWD) or 4 Wheel Drive (4WD)
Off-Road Suspension
Audio with a touch-screen that is adaptable to Apple, Android, or Amazon.
3 USB Ports
Power sliding rear window with privacy glass
Equipped with Toyota Safety Sense, which features Pre-Collision and Pedestrian Detection, Lane Departure Alert, automatic high beams, and dynamic radar cruise control.
Heated front seats
Automatic headlights
SR5 Premium
This vehicle includes quite a few upgrades that are also within the TRD Off-Road. However, it doesn't offer any features specific to off-road driving such as crawl control, a locked differential, and the multi-terrain knob.
This vehicle is best for a more family-friendly lifestyle that sticks to paved roads. It is available in both 4×4 and 4×2 layouts, and each of them have features that allow them to keep good traction in any weather without all the extra off-road features.
If you do not have a use for the off-road features, some people assume there is no need to pay for them.
A few other great highlights to the SR5 include the front and rear parking assist with sonar, the anti-theft system, the tire pressure monitor, and airbags throughout the interior. Listed below are a few additional features that drivers might appreciate.
Rear Wheel Drive and 4 Wheel Drive
V6 Tow Package
Projector-beam lights with Daytime Running Lights and fog lights
Same audio and adaptations as the TRD Off-Road
Bluetooth Technology
Tire Pressure Monitor System and individual tire location alert.
Power sliding rear window with privacy glass
Toyota Safety Sense including the same features listed above.
16 inch alloy wheels
TRD Off-Road Premium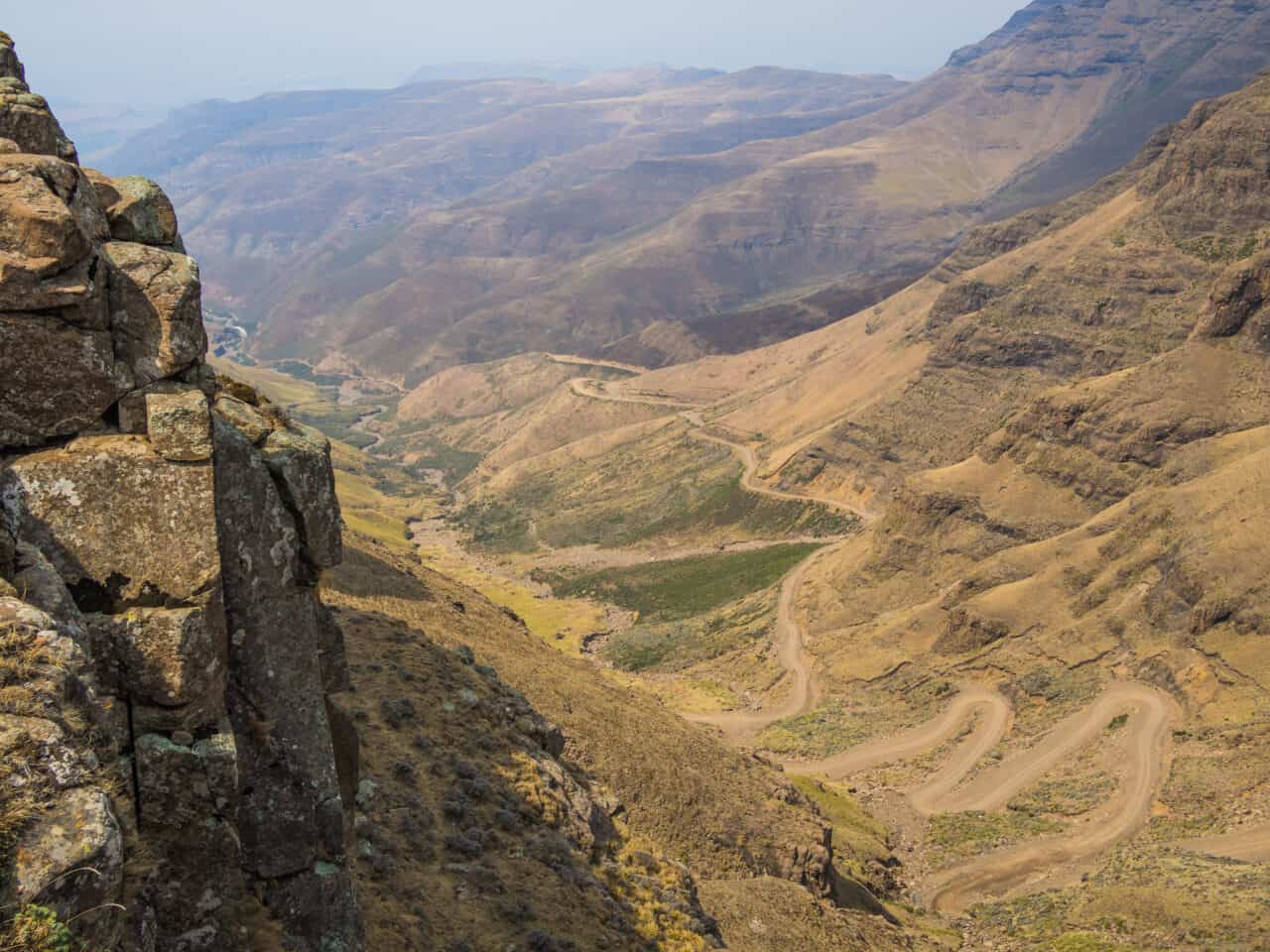 As mentioned earlier, the TRD Off-Road Premium is a mixture of the luxury which comes from the upgraded SR 5 Premium and the TRD Off-Road.
The SR5 focuses on the look and feel of the car, ensuring that it is both effective, sporty, and highly comfortable.
Essentially the TRD Off-Road Premium is the SR5 Premium but with all the off-road features that we mentioned when talking about the TRD Off-Road.
With this vehicle, you not only have the off-road abilities of crawl control, and a locked differential, but you can do all that with high-tech seats and amenities, which provide greater comfort.
The TRD Off-Road Premium has heated side mirrors and an upgraded media experience like the SR5. The entertainment center has a touch-screen and adaptable controls. For better or worse, more brand logos are located throughout the cab.
It features dual-zone automatic climate control as well, which means that each person can choose their own preferred temperature and maintain that.
Passengers in both the front and the back seats have control over their temperature through a temperature dial for heating and air conditioning. Below are some additional features that can also be found on the Toyota website.
Heated Front Seats
Automatic Headlights
Premium Audio
Dynamic Navigation
Remote Connect
Destination Assist
As we have seen, there is not too large of a difference between the TRD Off-Road and the TRD Off-Road Premium.
When we compare it with the SR5 as well, we are able to see the main differences and the ways that the TRD Off-Road has combined the 2 vehicles' features.
Each new package of trim for the 4 runners continues to customize it to different needs within the market.
As they do this, they are continually improving the vehicles and adding a new feature so that there is more customization, more comfort, and more convenience.
Price Comparison
4Runners in general are great vehicles. Their normal base price is around $38,640. On average, 4runners get about 16 miles per gallon in the city and around 19 miles per gallon on the highway, averaging about 17 mpg overall.
The fuel tank holds about 23 gallons of fuel. 4Runners have a V6 cylinder engine and a 5-speed shiftable automatic transmission.
They also have a four-wheel drive train and a couple of other good features. Each vehicle also has 5 seats, so you will have plenty of room for passengers and family members. These specs are about the same for the majority of the 4Runner models.
Appearance is important to your overall experience, so you can also choose from a variety of different colors and body types.
Then, of course, you can choose the trims we have discussed in order to customize them to your specific needs and wants. Below is the current base price for each of the three 4Runners we discussed.
You can also add additions that will change the price slightly, such as a sunroof, running boards, wheel locks, aluminum wheels, trailer hitch receiver, power door locks, or keyless entry.
| | | |
| --- | --- | --- |
| SR5 Premium | TRD Off-Road | TRD Off-Road Premium |
| $43,554 | $40,730 | $43,325 |
Toyota.com
You can check out prices online through a variety of different car dealerships and through the Toyota website. You can find them at their base MSRP or at an increased rate there. You can also look into buying a used 4Runner.
A used SR5 Premium can be found used for around $29,945 depending upon its condition and additions. A used TRD Off-Road can be found between $35,000 and $40,000 dollars. A used TRD Off-Road Premium can also range in price from around $35,000 to $43,000 dollars.
Consulting the offcial website and your local car dealerships will be your biggest and most reliable source of help. Check regularly, sine prices will vary over time.
Altogether, these vehicle prices should fall into similar ranges that are listed above, because of their similar features and additions.
To learn more about the TRD Off-Road and the TRD Off-Road premium watch this YouTube video below.