How Much Does A Honda CRV Weigh? Every Generation!
This post may contain affiliate links. As an Amazon affiliate, I earn from qualifying purchases.
Honda CRV is one of the most popular SUVs in the U.S. It is a great car with many features, and it is not bad on gas either. But how much does it weigh? If you are looking for a lightweight vehicle, you must know how much a car weighs. The same holds true for any vehicle owner, including Honda CRV owners and drivers.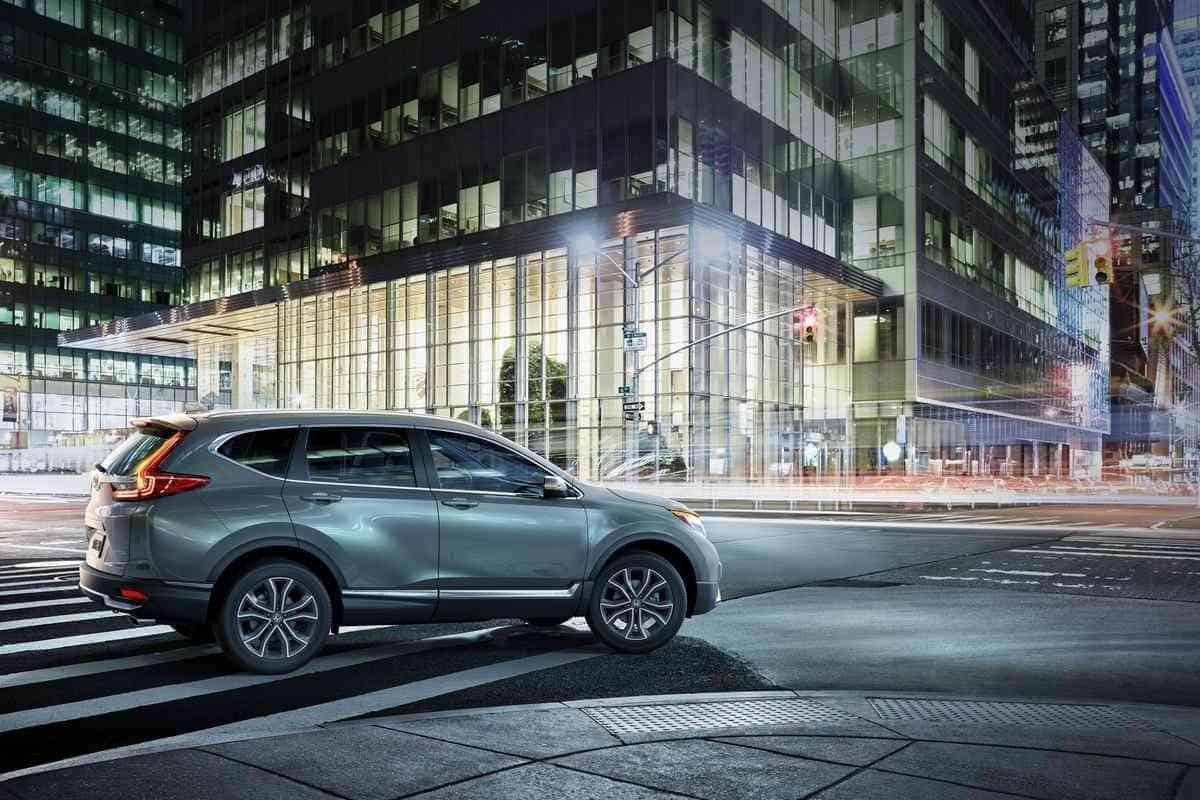 Table of Contents
How much do Honda CRVs weigh?
The weight of the Honda CRV depends on the configuration and trim levels. For a new base model, it weighs 3,419 pounds. If you increase to a top trim level with more features, the vehicle weighs 3,512 pounds. You can compare this to the first generation base model that weighed 2,965 pounds.
The Honda CR-V is a compact SUV that was introduced in 1995, and it has been one of the best-selling SUVs for about 20 years now. One of the reasons everybody loves this vehicle is because it provides excellent cargo space without too much weight. Here you can learn how much each CRV model weighs too.
Compiling the research in this guide required combing through various owner's manuals and vehicle specifications to find the curb weight of each model. We also include vital factors like tow capacity and vehicle dimensions along with the vehicle weight.
How Much Does A Honda CRV Weigh
The Honda CR-V is a compact crossover SUV manufactured by Honda. It is a 5-passenger vehicle with two rows of seating and is available in both all-wheel-drive and front-wheel-drive configurations.
It was introduced in 1995 as the first of Honda's new generation of SUVs and has been their best-selling model worldwide since 1998.
The weight of the Honda CRV varies depending on the specification. The base model of the newest release weighs 3,337 lbs, while the advanced trim level weighs 3,569 pounds.
Because the weight of a Honda CRV can vary depending on the CRV's year, model, and trim level, we have broken it down so you can see the weight of each release through the years below.
How Much Does Each Honda CRV Model Weigh
The Honda CR-V is a compact crossover SUV that is available in a few different trim levels. Over the years, there have been a total of five generations, along with a facelift modification for each.
With each design, the weight of the vehicle also changes a bit. We have listed some features along with how much each Honda CRV model weighs below.
First Generation
The first generation Honda CRV was a simplistic SUV that quickly gained popularity in the market for its easy handling and solid interior space. This vehicle weighs 2,965 pounds with a gross weight limit of 4,189 pounds.
The dimensions on this release are 176.8" x 68.9" x 67.1". This includes 8.1" of ground clearance and wheelbase size of 103.1".
The size may not seem overwhelming, but the weight capacity is solid, and it provides 126 horsepower and 4,800 RPMs of torque. It was also released as both an AWD and FWD option too.
First Generation Facelift
The facelift of the first generation Honda CRV was released in 1999, and it included a few upgrades and added features. The weight ranged between 2,965 pounds and 3,134 pounds.
The reason for the range is because the transmission type, engine type, and trim level all fluctuate the weight a bit.
Second Generation
The second-generation CRV hit the market in late 2001 with some strong upgrades to better compete with competitors.
The weight of this vehicle was 3,247 pounds for the base model. The weight increased a bit to 3,509 pounds when you added more features to some of the more expensive trim levels.
Second Generation Facelift
The second generation facelift was launched three years after the first second-gen was sold. The weight of this vehicle was a solid 3,300 pounds with a total gross weight limit of 4,453 pounds.
It is worth noting this vehicle increased in weight but came with less ground clearance, cargo volume, and no increases in length or wheelbase size.
Third Generation
The third generation CRV added a new rear liftgate and removed the spare tire mounted on the vehicle. This helped keep to car relatively lightweight while upgrading other features.
This particular base model weighs 3,231 pounds, and the upgraded trim level weighs 3,527 pounds.
Third Generation Facelift
The facelift for this CRV generation came a few years later, in 2010, with major powertrain and safety equipment upgrades being made. It also came with an upgraded front grille and larger wheel sizes.
The weight on this base model was 3,240 pounds, and with the various trim models, the exact weight could range. The heaviest trim level was 3,708 pounds, but modifications could be made to get a leaner version.
Fourth Generation
The base model fourth-generation Honda CRV was released in September 2011. The design included a 2.4L engine with a 5-speed automatic transmission and an upgraded AWD control system.
The weight of this base model is 3,527, and this came in as the heaviest base model release of any Honda CRV. Because of this, changes were made in the facelift release a few years later.
Fourth Generation Facelift
This facelift was released in late 2014 as a 2015 model with a focus on being more fuel-efficient. To do so, Honda lost some of the extra weight and did what it could to make this vehicle lighter on the road.
This included a base model that weighs 3,218 pounds despite having a better engine and more safety features. The heaviest trim model weighed 3,659 pounds.
Fifth Generation
This Honda CRV generation was released in 2016 in 5 different engine types and a few different trim levels. The base model weight was 3,527 pounds, keeping some similarities to the fourth generation but with much more performance.
Fifth Generation Facelift
This facelift included some impressive upgrades, including a new trim level and increased engine power. The weight varied quite a bit depending on the exact model you bought too.
The curb weight of an FWD model was between 3,307 pounds and 3,395 pounds. For an AWD model, the weight was between 3,419 pounds and 3,512 pounds.
Is A Honda CRV The Right Vehicle For You?
The Honda CRV is a compact SUV that is manufactured by the Japanese car company, Honda. It was first introduced in 1997, and it was the first SUV model from Honda.
The first thing about this car that you should know is that it has a lot of space. It can fit five passengers comfortably, and there are plenty of storage compartments throughout the car to store your belongings.
The CR-V has been a popular choice for many people looking for a small, fuel-efficient, and comfortable vehicle that can also handle rough terrain.
This makes it perfect for those who live in areas with unpaved roads or who enjoy off-roading. Some even sleep in the back when taking the CRV on camping trips.
It is also popular among families with children because of its spacious interior and large cargo area, making it easy to transport items in the vehicle. The towing capacity and vehicle weight are solid too.