How Much Does Discount Tire Charge To Install Tires?
This post may contain affiliate links. As an Amazon affiliate, I earn from qualifying purchases.
If you're in the market for new tires, you've probably thought of Discount Tires as an option, and are wondering what they charge to install them on your car. Tires may not be something we have to replace frequently, but they sure are expensive when we do. Keeping the extra add-ons to a minimum is important to most of us, but some tire places aren't very transparent in giving you a breakdown of their costs for not just the tires, but everything that comes with it.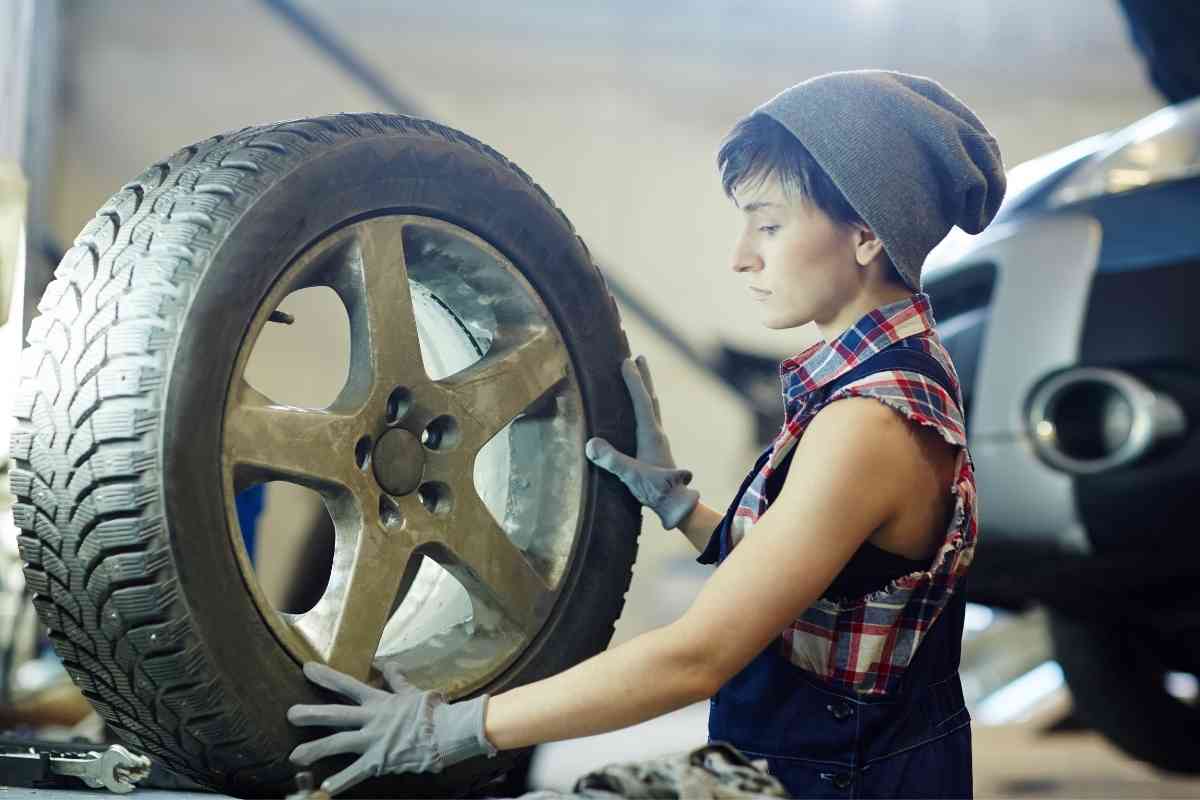 Save money on tire repairs by learning about Discount Tire Free Flat Repair. Our article will provide you with all the necessary information to keep your tires in top shape without breaking the bank.
How much does it cost to have tires installed at Discount Tire?
At Discount Tires, the charge to install tires will vary based on what type of tires you purchase, if you found the tire for less somewhere else, if you are having additional items included with your new tires, if you have any coupons, and if you're in the military.
No one likes going to pay for something and finding out they have tacked on fees that were never discussed before they agreed to a certain service. Tires are no exception to this. Walking into a tire shop with a certain expectation of what you're going to pay, then finding out your actual bill is anywhere from 10 to 20 percent higher can not only be maddening but also mess with your budget for the rest of the month.
Let's break down what a typical bill looks like at a Discount Tire store when you go to buy new tires and have them installed.
I like cars and love researching any and all aspects of them. I also like living on a budget and sticking to it. As things continue to climb in price, I want to rest assured I've done my homework before making a purchase, especially a big one like new tires. Dive deeper with me into tires and what they offer at Discount Tire.
How Much Does Discount Tires Charge to Install Tires
Discount Tire was founded in 1960 and is still America's largest independent tire store. With more than 1,000 stand-alone stores throughout the United States, it would be hard to not live somewhere where a Discount Tire isn't somewhat close by.
One possible reason for their continued success is that Discount Tire claims that customer service is a top priority to them, as is affordable prices, expert work, and transparency in their pricing. They do a good job of clarifying certain factors that will go into the price of installing tires on your vehicle when you buy them from one of their stores.
What are those factors you ask? Let's break them down one by one so we can see what exactly goes into the cost for tire installation at Discount Tire.
1. What Type of Tire Are You Going to Purchase?
This is probably the one area that influences the price of installation the most at Discount Tire.
Depending on the size, style, brand, and type of tire, your price will vary for installation.
For example, a set of 4 all-season Michelin tires can range from $146 to $461 per tire, depending on the width, ratio, and diameter of your tires, amongst other things.
On the other hand, a set of 4 Bridgestone snow tires can range from $199 to $498 per tire, depending on the same factors as above.
The more specialized the tires become, the more the price increases. If you are looking for off-roading, all-terrain tires, a set of 4 of those by BF Goodrich can cost you anywhere from $196 to $640.
I could go on, but you get the picture.
Since Discount Tire factors the cost to install their tires into the price, the actual installation cost will vary depending on what you're buying, since different types of tires will require more labor, more maintenance, and more time to install.
Some tires will also require special equipment or tools when installing, depending on their size and how specialized they are. Tires for a monster truck, for example, are going to require much more labor costs and take certain kinds of special equipment to get them on correctly.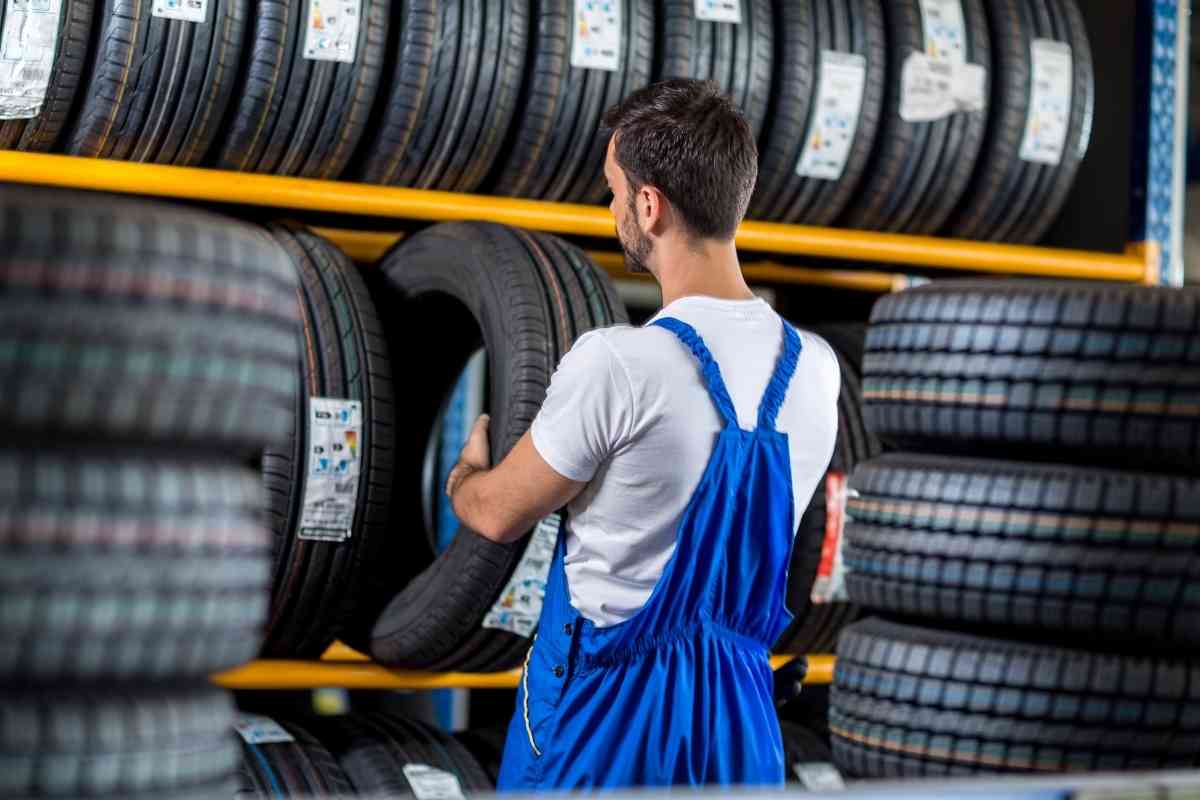 2. Did You Find the Tire for Less Somewhere Else?
One of the great things about Discount Tire is they will price match for their customers who are looking to buy new tires and want the best deal possible.
Price matching means that if you find the same tires you are looking for somewhere that offers a lower price than Discount Tire, they will match that price. (Taking into consideration a few caveats.)
This can greatly affect the final price of your tires, and thus affect the charge to install them.
Before you commit to buying your tires from Discount Tire, you should always check around and see what kind of prices the competitors are offering. Knowing that Discount Tire will honor that price, you can still use their great service, but get your tires for a more reasonable price.
3. Are You Having Additional Items Included With Your Tires?
When you are wondering about the cost to install your tires at Discount Tire, you also need to factor in any additional items or accessories you may be purchased at the same time.
For example, if you are having your tires' rims replaced, that will add to the overall cost – not just for the rims but for the installation as a whole, because the tires will need to be mounted to the rims before they can be installed onto your vehicle.
Similarly, if you are purchasing new hubcaps, that can also change not just the overall price, but the price of installation.
4. Do You Have Any Coupons?
Another (very exciting!) variable in the overall cost of your tire installation will be whether you have any coupons to present when you go to purchase your tires from Discount Tire.
Discount Tire likes to stay ahead of its competitors and is known for giving some decent deals throughout the year. You can either find their coupons on their website or often they will send them by mail, especially if you are already a customer.
Additionally, if you join their mailing list, you will receive any promotions by email as they come out.
Discount Tire also has some great rebate offers with certain tire companies throughout the year. These are also listed on their website, or they can tell you if there are any rebate offers on your preferred tires when you go to talk to them.
If the brand of tire is less of a priority to you than the cost of your purchase, make sure you tell them that at the time of your purchase.
They can then share with you any specials they may be running or rebate offers that are currently available. This can make a big difference in your overall price which, as I mentioned earlier, affects the cost of your tire installation as well.
5. Are You in the Military?
Finally, another factor that will affect how much Discount Tire is going to charge you for installing your tires is whether or not you're in the military.
As soon as you verify your military standing, you will receive 5% off your total invoice at Discount Tire. (Taxes still apply.)
Some local shops may run additional specials for military personnel at certain times of the year, but the 5% will apply to all, regardless of which Discount Tire store you go to.