Does Discount Tire Price Match?
This post may contain affiliate links. As an Amazon affiliate, I earn from qualifying purchases.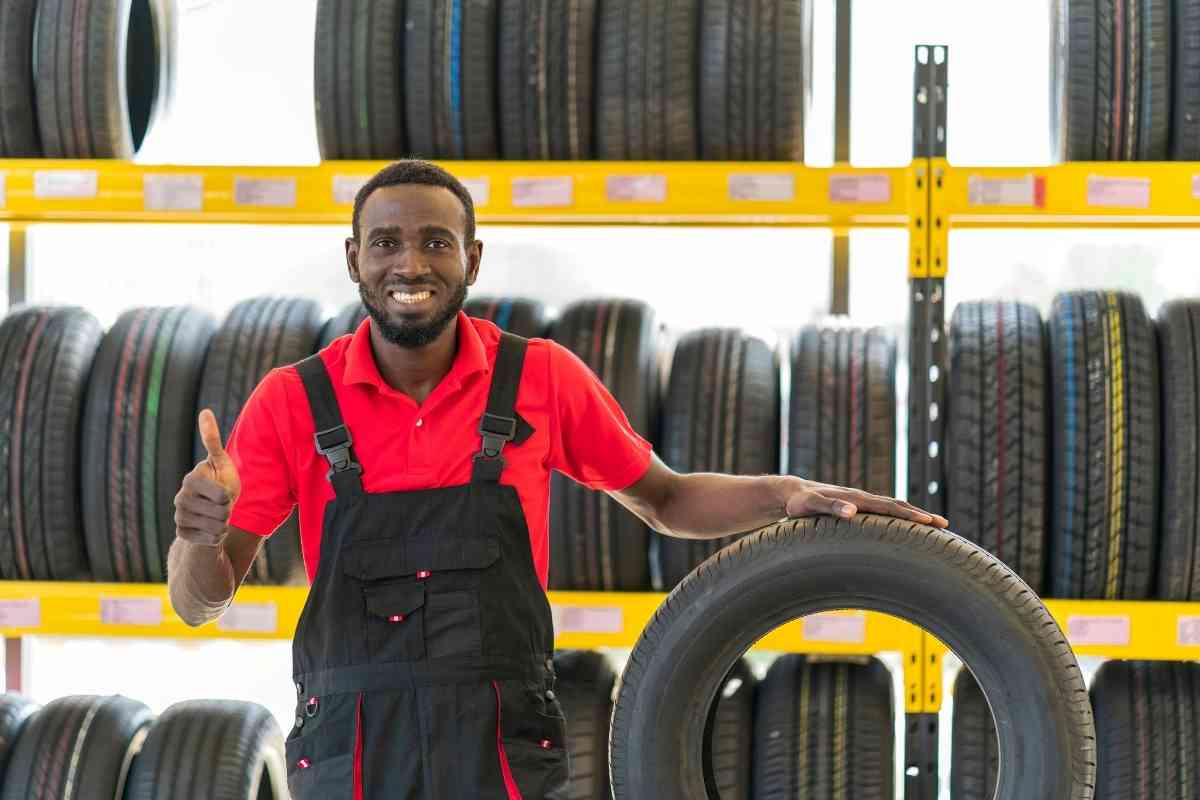 Are you tired of tirelessly scouring the internet for the best tire prices? Look no further, because we have the ultimate guide to answer the burning question: Does Discount Tire price match?
In today's competitive market, everyone is looking to save a few bucks on their next tire purchase. That's why understanding price matching policies is crucial for smart shoppers.
This comprehensive article will dive deep into Discount Tire's price matching policy, reveal the ins and outs of their process, and help you maximize your savings with every tire purchase.
Does Discount Tire Price Match?
Discount Tire does offer price matching. Find the tires on Discount Tire's website, and click the "found it lower?" button. The Found it Lower team will reach out within one business day to negotiate the pricing. Ensure that the lower price includes all shipping and installation fees.
Flat tires happen to the best of us. Be prepared by knowing the answer to "Does Discount Tire Patch Tires" and learn more about their tire repair services in our comprehensive guide.
If you're hoping to get the best price from Discount Tire, you've come to the right place.
Here you'll learn about Discount Tire's price match program as well as other ways to save on tires.
Discount Tire's Price Match Program
When you purchase tires, you're hoping to get the lowest price and best service possible.
But if you find the same tires sold at a lower price on a different website, will Discount Tire match the price? In most cases, Discount Tire will offer you a lower price.
However, there are some caveats to this deal.
First of all, Discount Tire doesn't just sell you a set of tires. They also install the tires.
For this reason, the lower price you find must include the cost of installation.
Not sure what all is included in installation costs? The following list explains what the cost of installation at Discount Tire includes.
Labor
Mounting/Balancing
TPMS kits
Life of Tire Maintenance
As you can see, Discount Tire gets you quite the bang for your buck.
Many other tire companies don't even offer services such as the life of tire maintenance that Discount Tire does.
(We'll discuss the Life of Tire maintenance later on.)
Next, don't take the base price on the website to your Discount Tire store.
There are several fees and taxes not listed on the main tire page.
Proceed to checkout to determine the actual price of the tires.
Keep in mind that Discount Tire will also factor shipping into the cost.
While the other company's tires may initially seem like a good deal, once all the fees and taxes factor in, Discount Tire will likely have the better price.
Lastly, Discount Tire will not match any tires marked with an incorrect price.
If a tire is listed way below a reasonable price, assume it is an error.
Discount Tire has the right to decline the price matches.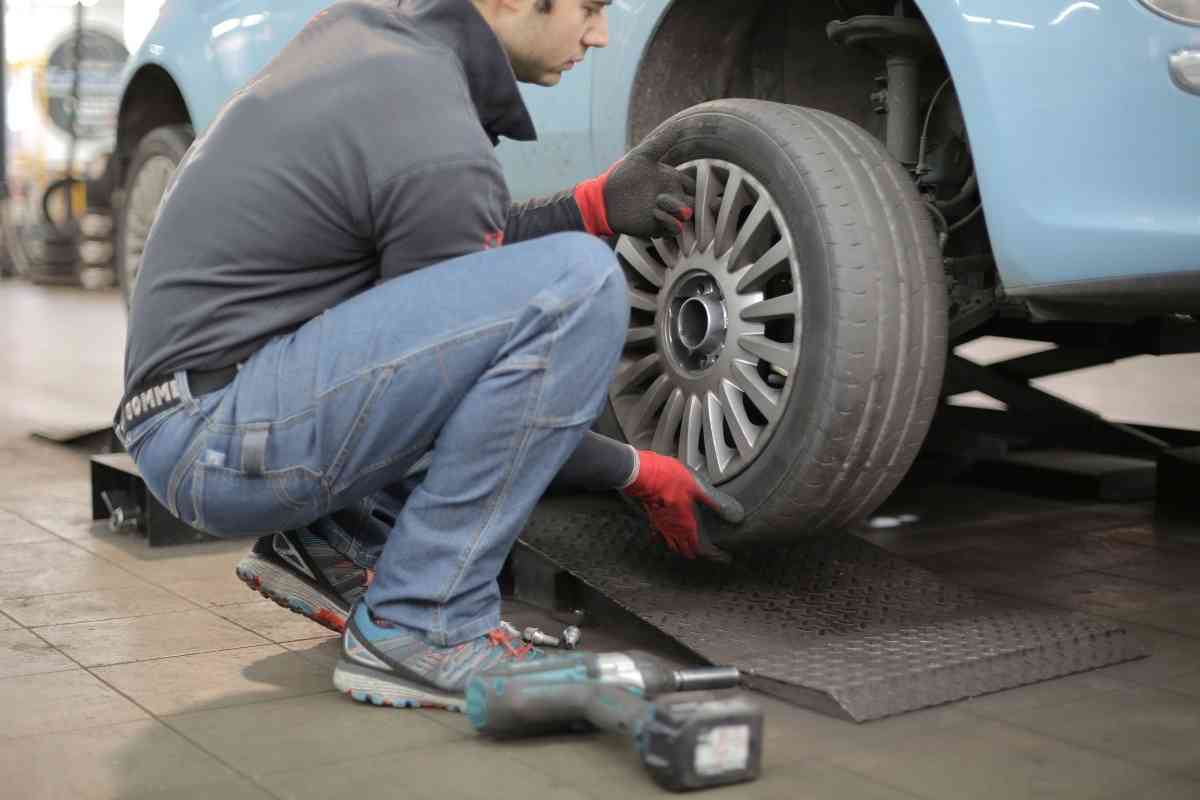 So what do you do if you find a lower price?
The process you will go through depends on where you found the price.
If you found a lower price online, locate the matching tires on Discount Tires website.
Next to the tire price, you will see a link labeled "found it lower?" Click this link.
A pop-up will appear asking you to fill in information such as the lower price, the link to where you found it, and your contact information.
A Found it Lower team member should contact you within one business day to discuss pricing.
If you found a lower price in a store ad (ex. newspaper) or at a local tire shop, take the ad or pricing information into your local Discount Tire store.
They will work with you to get the best deal.
And that's it! Discount Tire does not make it difficult to match a competitor's lower price.
But what if you find a lower price, send it to Discount Tire, and they offer you a price higher than the competitors? Discount Tire may choose to do this for several reasons.
The tires might cost more due to benefits and services, such as Life of Tire Maintenance, offered by Discount Tire.
When you buy tires from Discount Tire, you get quality service in addition to various benefits.
The price of your tires includes installation using the latest touches equipment, prorated road hazard coverage, free lifetime rotations, and flat repairs.
If your tire gets popped by a rock while driving, Discount Tire will come to the rescue.
First, they will determine if the flat tire is repairable.
If the tire is repairable, they will do this work for free! However, if the flat is not fixable you'll receive a credit for the replacement.
The credit amount depends on the remaining treadwear (or life left in the tire).
As you can imagine, a tire with less tread will receive a lower credit than one with more tread left.
Getting your tires rotated is an important part of tire maintenance. Rotating your tires evens out the wear, lengthening the lifetime of each tire. But completing this service frequently can get pricey.
Luckily, Discount Tire will do it for free.
But what if your tires are from another company? It doesn't matter! You can still take advantage of free tire rotations.
Discount Tire also charges a small fee for balance services.
Another reason Discount Tire may offer you a higher price is disposal fees.
Discount Tire will only charge you a disposal fee if you leave your old tires with them.
This fee ensures that the older tires are properly disposed of or recycled.
Discount Tire Deals
Even though Discount Tire sells tires at the lowest price possible and then matches any lower prices, they still offer customers various discounts and deals.
One deal the company offers requires a Discount Tire credit card.
When you use this credit card to purchase $399 or more, you get 5% off! You could also claim $60 to $80 off your purchase of winter tires when you use your Discount Tire Credit card.
The most common way to save money with Discount Tire is to use rebates.
Rebates do not give you instant savings at the time of purchase.
Instead, you buy the tires at the listed price and send a rebate to the manufacturer.
The manufacturer will reimburse you for a portion of the purchase.
For example, when you purchase certain Goodyear tires, they qualify for a $100 rebate.
If a rebate is available for the tires you want to purchase take advantage of it.
Discount Tire allows you to combine rebate offers with the 5% credit card discount.
Combining these offers is the best way to save money on your tire purchase.
Additionally, Military members can get 10% off their online purchases from Discount Tire.
More Discount Tire Articles:
Over the past few years, I have purchased at least 5 sets of tires from Discount Tire, and I have had at least two tires patched and one replaced under warranty from their tire certificate program. As a result, I have written a lot about buying tires at Discount Tire. Here are just a few that you may find helpful:
Are you considering purchasing tires from a big-box retailer? Find out the truth about the quality and value by exploring our article, "Is It Bad to Buy Walmart Tires?" Additionally, if you're trying to decide between Costco and Discount Tire, our detailed comparison, "Buy Tires at Costco or Discount Tire?" will provide you with valuable insights to make the best decision for your vehicle's needs.