Is a Mazda CX-5 considered an SUV? (Explained!)
This post may contain affiliate links. As an Amazon affiliate, I earn from qualifying purchases.
Many people are drawn to the idea of an SUV because of its larger size, extra space, additional height, and its enhanced capabilities on rough terrain. With so many vehicle types, models, and packages, identifying which ones are SUVs can be quite difficult.
The 2021 Mazda CX-5 is considered a Crossover Utility Vehicle (CUV), similar to an SUV. Some consider crossovers to be a type of SUV because they are similar in size and appearances. However, crossovers are better suited for street driving than the off-roading that SUVs are designed to handle.
The differences between the Mazda CX-5 and a traditional SUV are subtle, but keep reading to find out if those differences are important to your driving experience.
CUV versus SUV
CUVs, typically just called crossovers, attempt to find the middle ground between an SUV and a sedan. Like an SUV, a crossover will typically have a sporty look and performance, lots of space, durability, and safety features. When compared to sedans or trucks, SUVs and CUVs are remarkably similar. When compared just to each other without the outside expectation of other vehicles, more differences become apparent.
The main physical difference between an SUV and CUV is the chassis that the car is built on. The chassis is the main base that supports the car, connects to the wheels and provides a structural framework. SUVs have a truck-like chassis, but a crossover will have a sedan chassis. It is typically easiest for manufacturers to only produce one type of chassis. Since Mazda mostly produces sedan chassis, this is the chassis used on their Mazda CX-5. Therefore, the CX-5 is considered a crossover.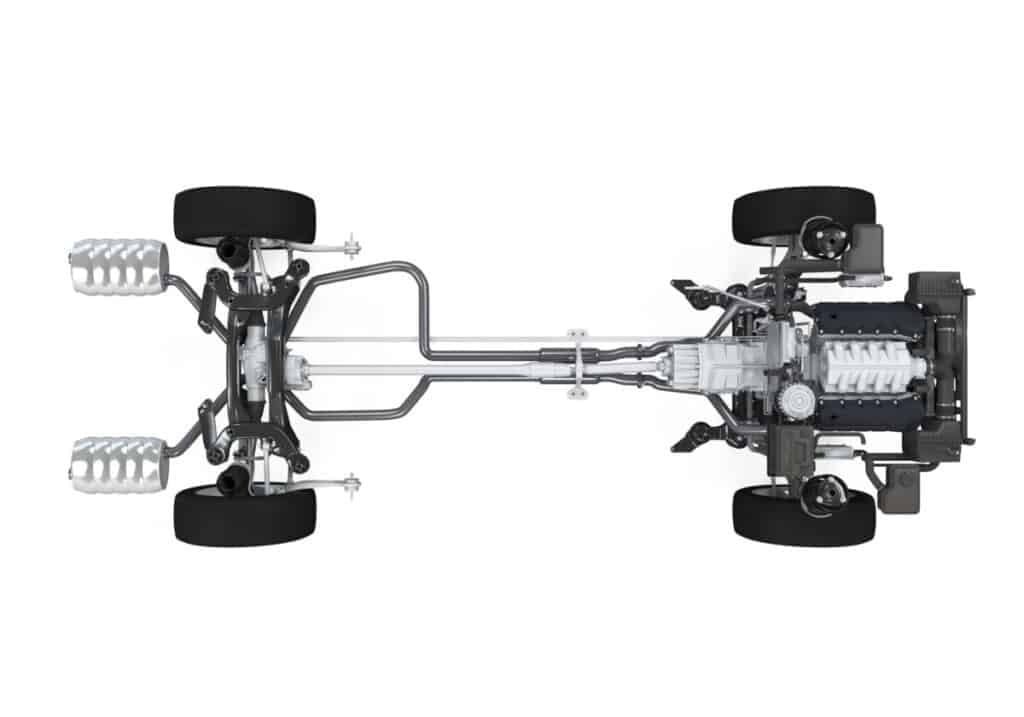 Some people find crossovers to be easier to handle than SUVs. Corssovers generally are easier to handle, therefore creating a smoother ride. Additionally, crossovers are the better choice for those who don't want to feel like they are driving a truck. Because of their reduced size and power, crossovers tend to be more fuel efficient than SUVs.
Crossovers even tend to last longer. Since SUVs are designed and advertised as off-road vehicles, it includes more rugged features. While crossovers will not have all of the off-road features, they have significantly higher ground clearance than sedans. With more ground clearance, crossovers are better prepared for driving in rough conditions.
As a result of the car chassis, crossovers are typically more compact and have lower clearance and power than a utility vehicle built on a truck chassis. For towing and serious off-roading, an SUV will be the better choice. SUVs will also have more cargo space, but often at the sacrifice of passenger space and comfort.
Mazda CX-5
Mazda has a line of 2021 crossover vehicles including the CX-30, CX-9, CX-3, and of course, the CX-5. The CX-5 is a good middle ground from their line in terms of size. Additionally, the CX-5 is one of Mazda's cheaper 2021 options. The starting price for a Mazda CX-5 is $25,370, but changes depending on the specific package you get.
The CX-5 comes in 7 different trim options including the Sport, Touring, Carbon Edition, Carbon Edition Turbo, Grand Touring, Grand Touring Reserve, and Signature.
There are two engine options for the CX-5, depending on what trim you get. The basic 2.5L runs 186 pounds per feet of torque at 4,000 rpm, but the turbo option is much more powerful. Adding dynamic pressure, turbo allows for 320 pounds per feet of torque at only 2,500 rpm.
With the turbo option, the CX-5 can handle towing even though it is just a crossover. This is a very capable CUV in terms of off-roading as well, since any all-wheel drive CX-5 comes standard with a traction assist package that will help the car navigate rough terrain without losing grip.
Mazda has a few different systems designed to make driving easier and smoother. The CX-5 had the option for an AWD system that improves handling and comes standard with a vector control system. The control system reduces the need for small corrections while steering in an attempt to lower the strain on the driver and make it a more enjoyable ride.
Some people prefer crossovers to SUVs because they are often safer; however, the CX-5 is one of the safest vehicles you can get. In 2021, the Mazda CX-5 received the Top Safety Pick award from the Insurance Institute for Highway Safety.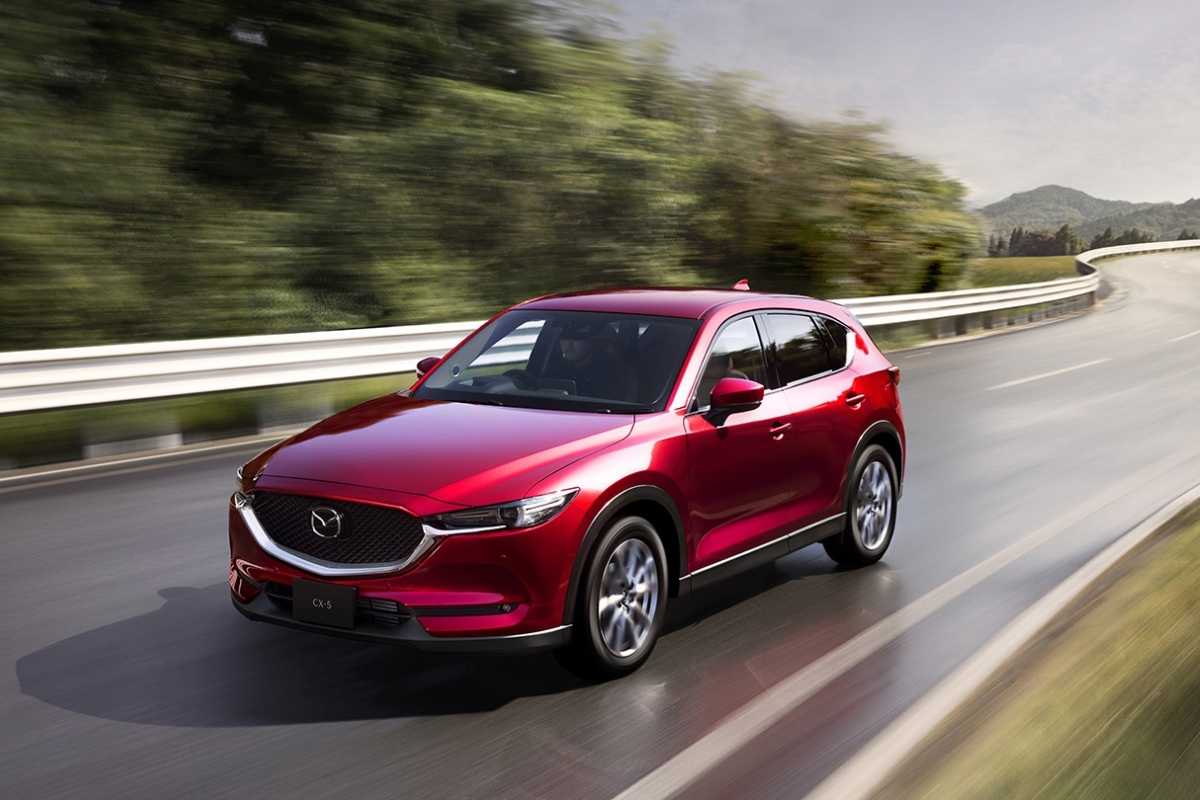 Mazda equips their crossovers with smart braking, blind-spot monitoring, traffic alerts, and more as part of their "i-Activsense" technology. Safety warnings are communicated to their driver both auditorily and visually. A chiming noise will sound and a light on the side mirror will flash when there is something that the driver needs to be cautious of.
Outside of safety and drivability, Mazda also has some cool technology built into the car just to make the driver experience easier and more comfortable. One of the most modern features is the smartphone connection. You can make your phone display music, maps, contacts, and more directly onto the large dashboard screen, but that isn't even the best part.
Downloading their app will allow you to start the car from your phone and control the temperature remotely. The app can also help you track maintenance and deal with emergency situations.
CX-5 Trims
In ascending order of price and luxury, the trim options are Sport, Touring, Carbon Edition, Carbon Edition Turbo, Grand Touring, Grand Touring Reserve, and Signature. Traffic monitoring systems, phone integration, and cargo volume will stay the same with any trim.
The most significant differences are in the engine and luxury amenities. Generally, if a trim costs more, it will have more convenience features and have more high-end look.
The Sport, Touring, Carbon Edition, and Grand Touring trims come with the regular engine and will be perfect for drivers who just want to use the crossover as a larger sedan. If you are wanting to go off-road or haul anything, you will want the addition of the pressure turbo engine. The turbo engine is on the Carbon Edition Turbo, Grand Touring Reserve, and Signature trims.