3 Mazda CX-5 Years To Avoid: Reliability, Lifespan, And Transmission Issues
The CX-5 is a great compact crossover SUV from Mazda, but you want to avoid certain Mazda CX-5 model years, when this vehicle has lackluster performance and mechanical issues.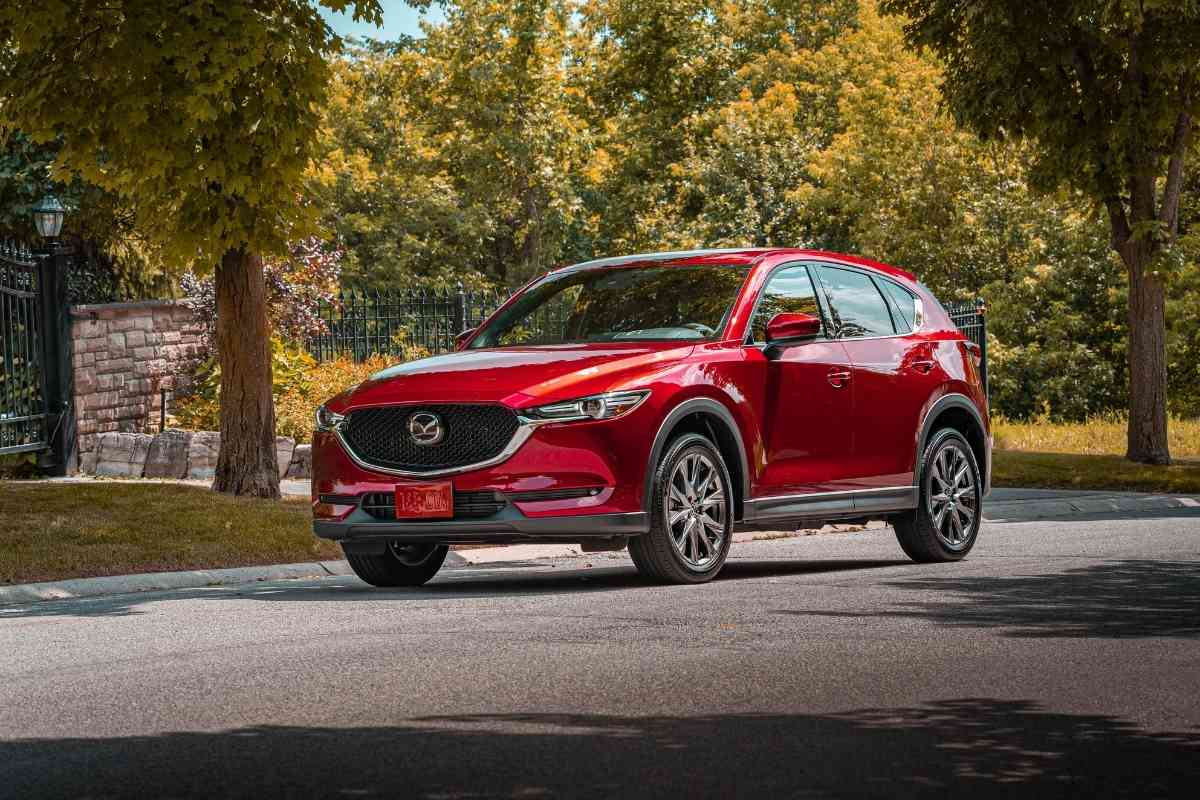 What are the worst years for the Mazda CX-5?
The 3 Mazda CX-5 years you should avoid are:
After extensively researching Mazada automotive maintenance and troubleshooting forums, I gathered enough information to determine which CX-5 years you should avoid.
My research has indicated that although the majority of Mazda CX-5 years have had solid reports, you should always thoroughly inspect any used vehicle before you buy it, as there could be any number of potential underlying issues with the car.
The Mazda CX-5 Years You Should Avoid
The Mazda CX-5 has only been around for 10 years – with the first model getting a release in 2012. Since the CX-5 became available, this compact crossover SUV has built a solid reputation for reliability and performance.
That is not to say that this car is perfect by any means. Although there are a number of minor performance issues that can be pointed out here and there, you should keep in mind that each model year of the CX-5 is a bit different – with some years ranking than others.
I uncovered reports from drivers and car critics about issues apparent with certain years of the CX-5.
Reliability is a key characteristic that I value in any vehicle, but this is particularly worth prioritizing when you evaluate used cars. That is why I recommend that you stay clear of Mazda CX-5s from the following years.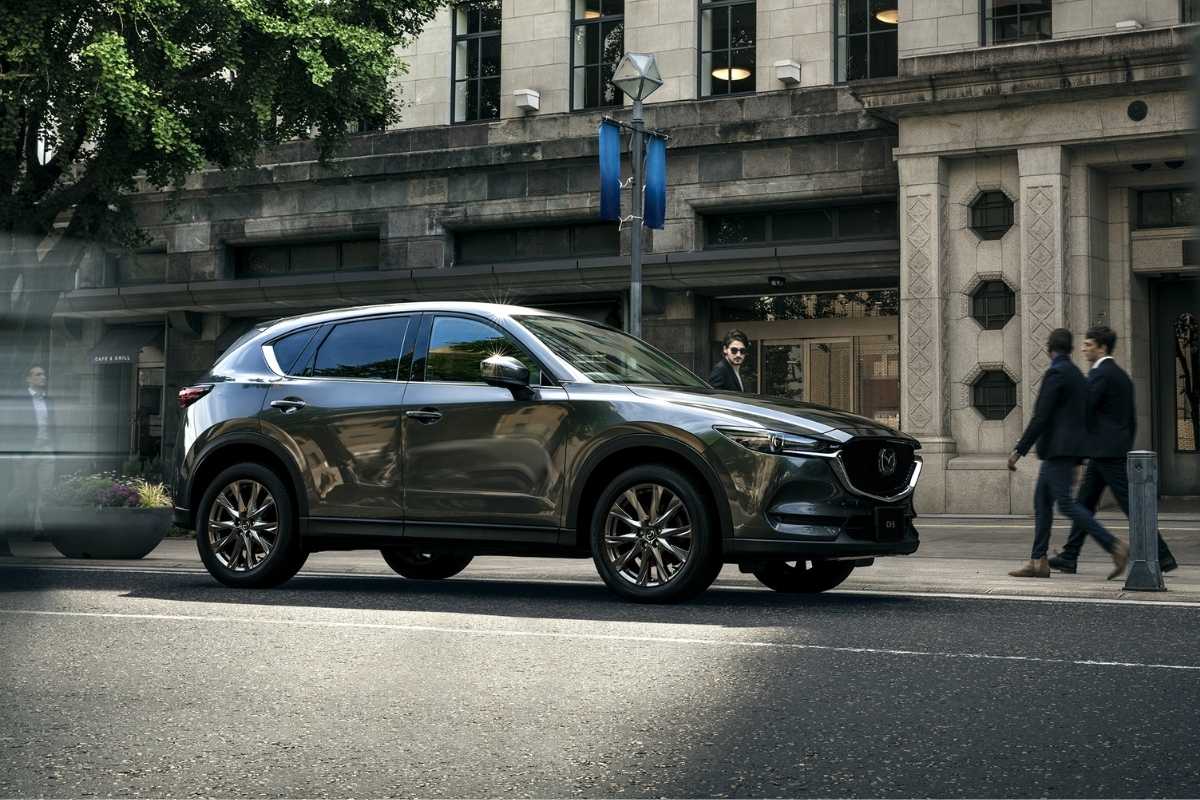 2014 Mazda CX-5
After the initial release of the Mazda CX-5, this compact SUV built a very solid rapport with drivers and critics.
However, the 2014 model was a problematic year for Mazda, as the CX-5 experienced a number of issues – most notably, the vehicle's electronic components would malfunction. 
This was such a huge problem for the 2014 CX-5 that vehicle owners ended up having issues with different parts of the car's electronics, which would start pretty early on.
Common electrical issues with the 2014 CX-5 were connected to the following components:
CD/DVD Player
Display
Speakers
Radio
GPS
Communication System
Reverse Camera & Sensor
Keep in mind that not all of these electrical malfunctions are guaranteed to occur with every 2014 Mazda CX-5, but they were so frequent that many people ended up experiencing more than one issue.
One of the most common electrical failures had to do with the vehicle's display. Drivers reported that the display would start to get grainy or cloudy, which decreases its visibility and performance.
In addition, some drivers have mentioned that lines and other distortions would start to become apparent with the display – with the problem getting worse over time.
All in all, if the CX-5 just experienced one of these issues after years of use, it would not be such a major problem that would rule it out as a reliable car, but due to the amount of different electronic malfunctions that this SUV was known for, I would avoid buying it altogether.
Lastly, although these problems were less common than the faulty electronic components, it's worth mentioning that the 2014 CX-5 also had some issues with its brake pads and engine.
Premature brake wear is also an issue. I noticed that some Mazda CX-5 owners complained that their vehicle's brake pad would get worn early – just before the 30,000-mile mark and that the engine would fail to fully shut down once the CX-5 had reached 55,000 miles.
Despite the 2014 Mazda CX-5's setbacks, this vehicle has a solid life expectancy of 200,000 to 250,000 miles – with routine service.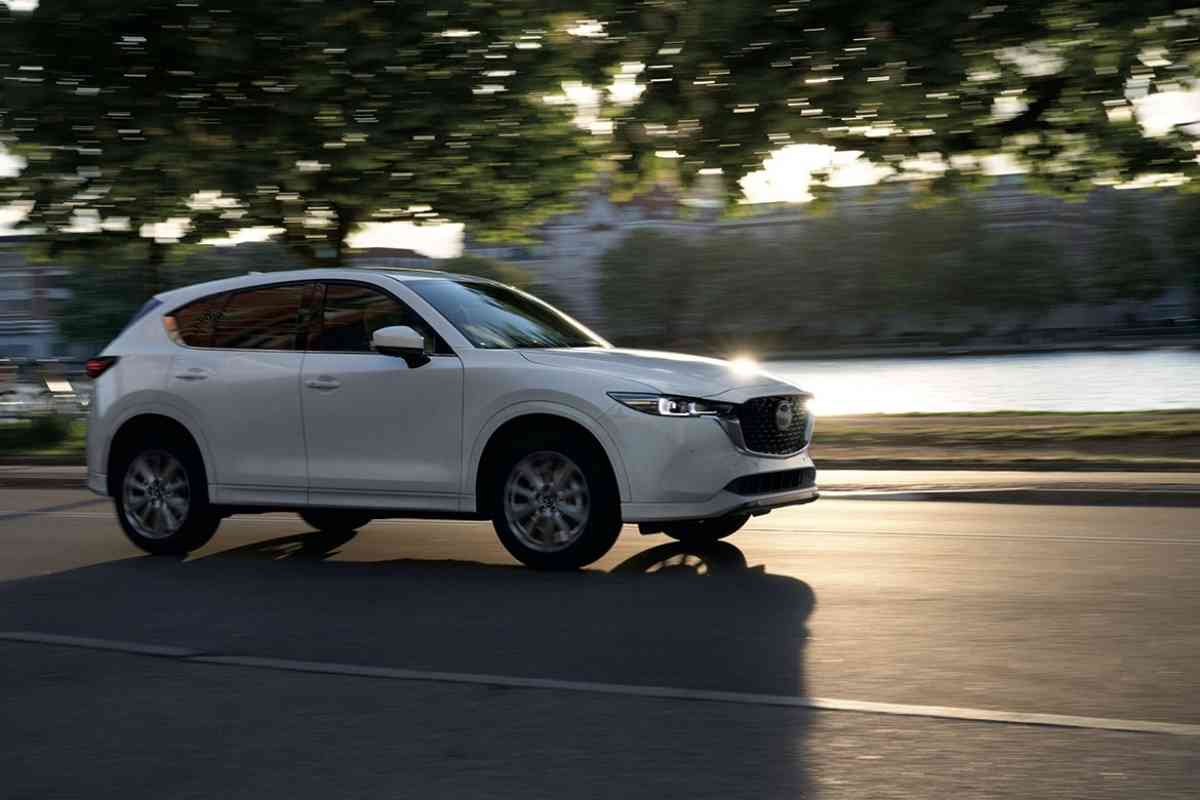 2016 Mazda CX-5
Although the 2016 Mazda CX-5 did not have the same electrical issues as the 2014 model, this was a problematic theme that carried on.
Faulty electrical components combined with some engine and brake problems offer more than enough reason to stay clear of the 2016 CX-5.
To start, a lot of drivers reported complaints that their vehicle's reverse camera would malfunction.
A notorious error warning would appear on the display when drivers would go into reverse saying that the camera was blocked. 
This was not an isolated incident and the issue would be apparent in broad daytime without anything physically blocking the view of the camera.
CD players are not as commonly used these days, but if the manufacturer decided to install one – it should work flawlessly.
This became a problem for some drivers when they tried to use the CX-5's stereo system, as the CD player would skip from 1 track to the next on its own.
Some drivers reported this problem while they were listening to their stereo – whereas others noticed it when they would return to their car after turning off the engine.
I also found that the vehicle's internal lights may start to flicker, which is not a huge problem in and of itself, but it does require maintenance eventually.
The main issue with this is that Mazda does not have adequate parts replacements for this specific component, resulting in delayed repairs that are more tedious than they are costly.
The 2016 CX-5 also had problems with its turning signals not functioning and the ABS brake sensor failing.
Brake issues were also common with some owners claiming that their brakes would start to get worn early on after just 25,000 to 30,000 miles.
This is a major red flag for reliability and safety, as a failure to catch the brakes getting worn at the right time could be a serious hazard while driving.
Much like the 2014 model, some CX-5 owners who bought the 2016 model have had the same problem with the engine failing to shut itself off. While this is not as common as faulty electrical components, it is still something to keep in mind if you are car shopping for the CX-5.
Although the 2016 Mazda CX-5 has its fair share of issues, car critics still give this compact SUV an expected lifespan of 200,000 to 250,000 miles.
2018 Mazda CX-5
It seems like Mazda finally got its act together with the CX-5's electrical components when it released the 2018 model, as the majority of these were cleared up.
However, the 2018 model may be even more problematic than the previous two years that I covered. 
Engine problems were particularly common with the 2018 Mazda CX-5, which is a much bigger issue for me than malfunctioning electronic components.
This year's CX-5 was known to have a faulty check engine light that would fail to detect the vehicle's condition.
Some owners reported that they had major oil leaks due to a deformed cylinder, but the 2018 CX-5 did not indicate this with a check engine light as it should have. 
Although Mazda may have fixed the problem with the engine failing to turn off with this CX-5 model, there were some cases of the 2018 release shutting down on its own unexpectedly.
This is a rare issue with the 2018 CX-5, but there were a number of reports of this happening.
Lastly, a common defect of the 2018 CX05 was that the paint would start to chip and peel very early on.
Mazda offered a special paint job that cost approximately $600 extra, which a lot of people opted for.
Unfortunately, this paint job ended up only causing headaches for drivers, as it would start to come off within the first year. Luckily, Mazda took responsibility for this and offered to full pay for new paint jobs.
If you are able to service the 2018 Mazda CX-5 routinely and resolve these underlying issues, you should be able to get upwards of 200,000 to 250,000 miles out of this vehicle.
The Best Mazda CX-5 Years
Despite some of the lackluster years that the CX-5 had, this is still a great compact crossover SUV with a lot of potential.
The majority of people who bought the Mazda CX-5 love it, as this is a comfortable and sporty vehicle with solid performance and reliability overall.
With that said, some years of the Mazda CX-5 are better than others – with the following model years being the best:
2013
2015
2017
2019
2020
2021
2022
If you are able to track down a used Mazda CX-5 from any of these years, you should be in good hands.
Share Your Insights With US
Did we forget something, get something right (or wrong)? We'd love to hear your insights! Share your automotive experiences based on our article in the comments below. Your input enriches our community's knowledge. Thanks in advance for sharing!
Key Takeaways
Avoid buying Mazda CX-5s that were made in 2014, 2016, and 2018.
Mazda CX-5s from these years are known for experiencing a variety of different issues such as faulty electrical components, premature brake failure, peeling paint jobs, and poor engine response.
The best Mazda CX-5 years are 2013, 2015, 2017, 2019, 2020, 2021, and 2022.