Is It Worth It To Buy A Used BMW X3?
Many people want to purchase a BMW, but they don't want to pay full price. One of BMW's most popular, and most expensive cars, is the BMW X3. While its cheaper
It is worth it to purchase a used BMW X3. Because BMW X3s depreciate quickly, it is much cheaper to purchase a used BMW X3. New and used X3s have similar mechanic quality. However, both new and used BMW X3s have their share of mechanical problems. Have a mechanic look over the X3 before buying it.
Purchasing a used vehicle can help you save lots of money, especially when it comes to the BMW X3. Before purchasing an X3 of your own, there are several things to consider. Keep reading to learn more about purchasing a used BMW X3.
Is a Used BMW X3 Worth the Cost?
You don't have to purchase the 2003 X3 (the first model year) to save money on the model. Because BMWs depreciate so quickly, you can purchase a relatively new model, with low mileage at much lower cost.
Used BMW X3s cost between $6,350 to $76,900, depending on the year, trim package, quality, and the number of miles on the car. The basic 2022 BMW X3 currently has an MSRP of $43,700, but each trim model increases the total cost of the vehicle.
The BMW X3 is a compact SUV that has a roomy interior and luxurious leather seats, as well as a leather-wrapped steering wheel. BMW vehicles are powerful, and the X3 is no exception.
Although the interior and exterior of the BMW X3 are luxurious, the features that the car comes with are minimal. Depending on the year and trim model, it typically comes with Apple CarPlay but not Android Auto, even though both of these features are commonly found in other vehicles outside of the BMW brand.
The safety features that the BMW X3 comes with are also minimal, but this car has received a high safety rating from the National Traffic Highway Safety Administration in the past.
What to Look for In a Used BMW X3
Although used BMW X3s are worth buying, used cars sometimes have issues, especially if you buy an older used car. BMW X3s commonly suffer from oil and coolant leaks. If your BMW shows signs of either of these problems, take it to the repair shop as soon as possible.
Before purchasing a used BMW X3, take it for a test drive. Pay particular attention to sounds of creaks and rattles. Rattles and creaks are common with this car. While these sounds don't always mean that there is a serious problem, it likely means there is an issue that needs to be resolved. You should also listen for any odd sounds coming from the engine.
While driving the BMW, pay attention to any unexpected jerks. This could be a sign drivetrain issues. Some BMW X3s experience problems with the driving assist program, causing the vehicle to jerk while driving. Regardless of the reason, it is an extremely dangerous issue.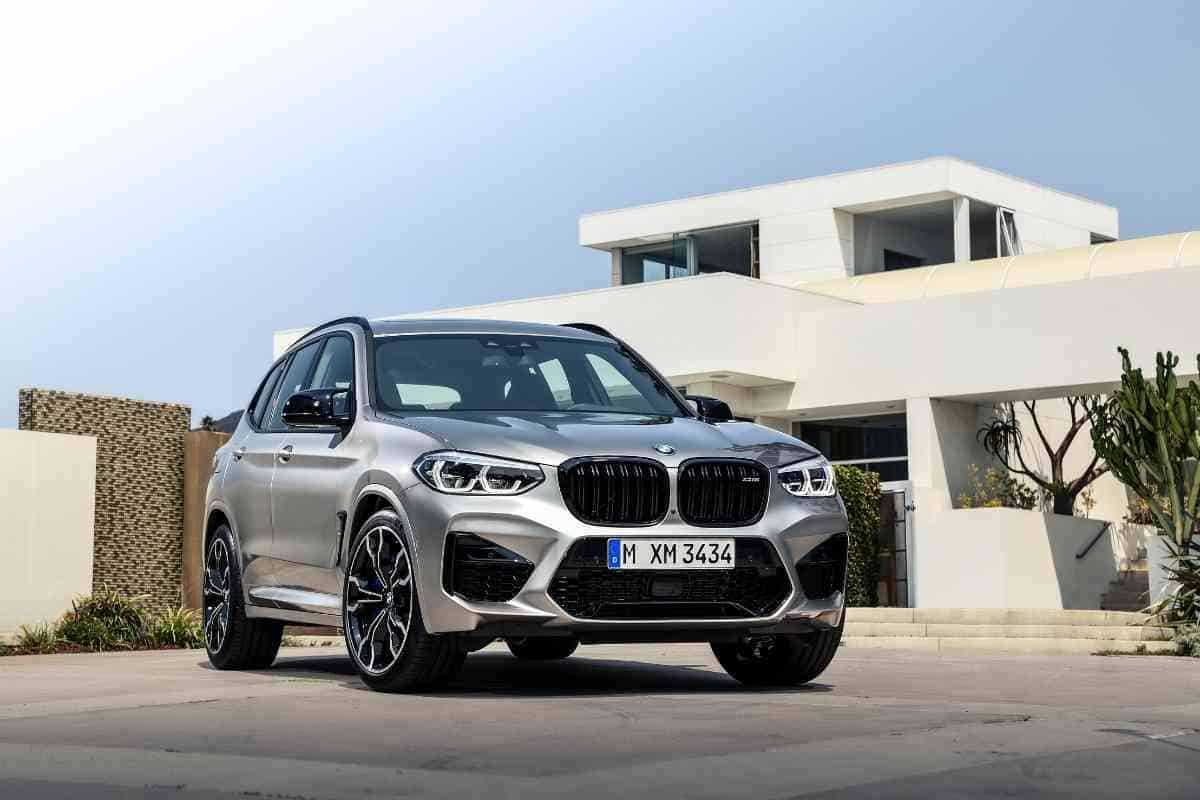 It costs around $1,034 per year to maintain a used BMW X3. If you are prepared to spend that amount of money or more to maintain your BMW X3, then you should purchase a used one. Keep in mind, the amount of money you save purchasing a used X3 will be spent within the first few years on maintenance.
Ask the dealership or the owner of the used X3 what repairs have been done to the car in the past. Because BMW X3s are known to have a series of problems check the maintenance report. If the used BMW X3 was well taken care of by the previous owner and there were no noticeable problems during the test drive, then you should consider purchasing the vehicle.
Best Used BMW X3s to Buy
The BMW X3 has been in production since 2003. This means that there are plenty of used X3s available for purchase. Below we will discuss the best model years for the BMW X3.
For reference, the basic model of the 2021 BMW X3 costs $43,000 and gets 25 mpg in the city and 29 mpg on the highway. It has a towing capacity of 4,400 pounds and can be purchased with either rear-wheel or all-wheel drive. Additionally, the 2021 BMW X3 has a reliability rating of 81 out of 100 from J.D. Power.
The 2009 BMW X3 is one of the best used X3s to purchase. The 2009 BMW X3 received a 5-star reliability rating from J.D. Power. Starting price for the 2009 X3 is $8,298. While an older vehicle, this model year is capable of towing up to 3,500 pounds and gets 17 mpg in the city and 24 mpg on the highway.
Another one of the best used BMW X3 models is the 2018. Starting price for this model is between $37,310 and $46,444. While only three years old, purchasing this model year saves you nearly $6,000. The 2018 BMW X3 gets 22 mpg in the city and 29 mpg on the highway. It has a maximum towing capacity of 4,400 pounds. The 2018 BMW X3 has a 4-star reliability rating from J.D. Power.
While the 2009 and 2018 are good options for a used BMW X3, the 2017 received the lowest reliability rating of 3.5 stars from J.D. Power.
The 2017 BMW X3 costs between $28,521 and $32,948 and gets 21 mpg in the city and 28 mpg on the highway. It has a towing capacity of 3,500 pounds and can be purchased in either all-wheel or rear-wheel drive.
Overall, BMW X3s are expensive, but the cost becomes more manageable over time. It is worth it to purchase a used BMW X3 when considering cost alone. However, before purchasing a used X3, have a mechanic look over the vehicle for any of the mechanical problems common in BMWs.
BMW X3s are luxurious cars that you will enjoy driving, especially if you buy one used and don't have to pay full price for a new one.