The Kia Telluride Year You Seriously Need To Avoid
The Telluride is one of Kia's newest vehicles and it has stellar reviews overall, but you want to avoid this crossover SUV's worst year when car shopping.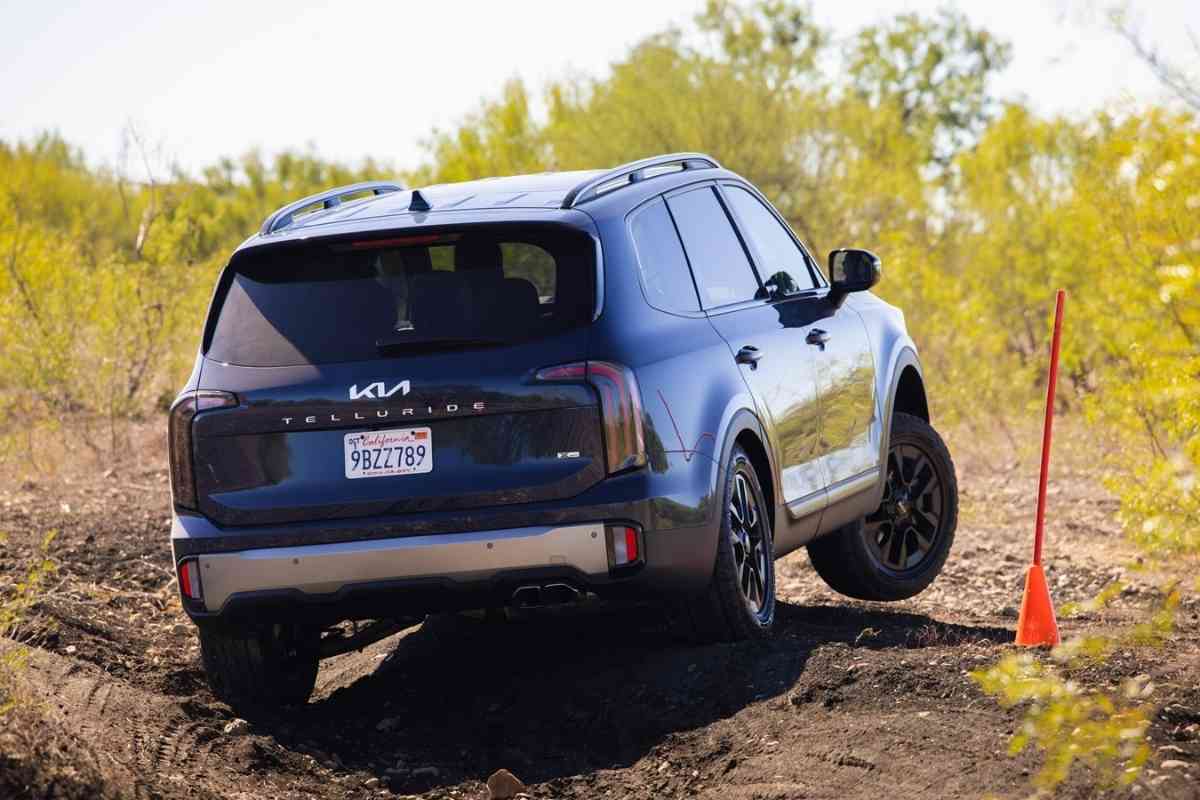 Table of Contents
What's the worst year for the Kia Telluride?
The Kia Telluride year that you should avoid is the 2020 model. The 2020 Kia Telluride was known for having a number of issues related to the SUV's headlights and powertrain, such as defective high beams, poor illumination, vehicle vibrations, and vehicle noise.
After extensively researching Kia automotive forums and driver reports, I have gathered enough information to determine which Kia year should avoid.
My research has indicated that you should thoroughly inspect any used vehicle when car shopping, as it could have any number of underlying issues – regardless of what auto critics claim.
The 1 Kia Telluride Year to Avoid (2020)
The Telluride is a crossover midsize SUV from Kia that has been in production since 2020. This is the largest SUV that Kia has released in the U.S. and the vehicle has a lot of hype around it – with overwhelmingly positive reviews from critics and drivers. 
In fact, the 2020 Telluride model was even given an award for 'World Car of the Year'. This in turn boosted the Telluride's sales, increased its popularity, and made it a well-recognized Kia model. With that said, despite the 2020 Kia Telluride's glowing reputation, this is the one model year of this crossover SUV that you should avoid.
This comes as a bit of a surprise to a lot of car shoppers considering how much praise the 2020 Telluride has received.
However, this is actually the worst year of the Kia Telluride, as it is known for having some significant design flaws and faulty components.
Although initial reviews gave the Kia Telluride a lot of recognition and credibility, I would argue that this was premature praise from critics who failed to fully evaluate the vehicle, as many of the car's issues develop later on after roughly 1 year of driving.
2020 Kia Telluride Common Problems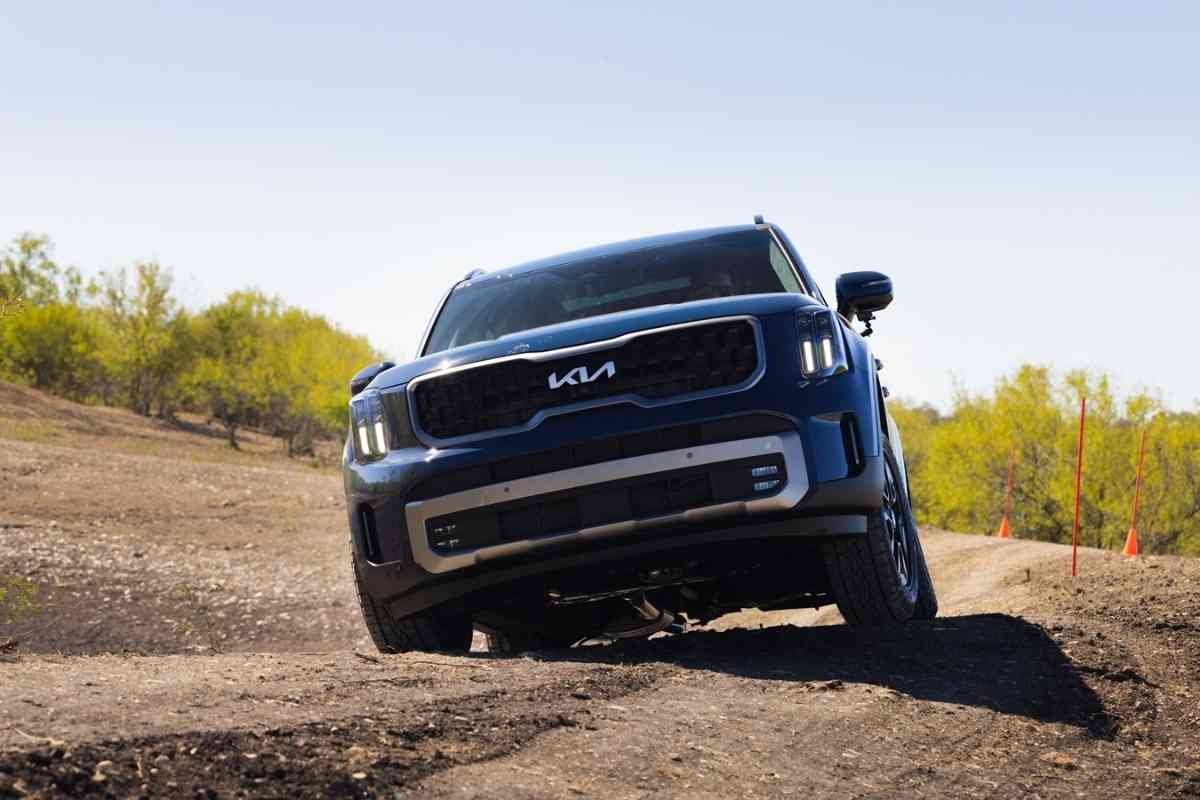 2020 was a big year for Kia, as the early success of the Telluride greatly impacted the company's sales that year and it made their brand-new crossover SUV a highly sought-after car. However, I've found that the first model year of any new vehicle can be a bit of a toss-up.
Car manufacturers like Kia often experience some hiccups when they introduce a model to the auto market and it generally takes anywhere from 1 to 2 years to truly identify whether the vehicle has any underlying problems, as these take time to develop and surface.

Sure enough, not long after the initial release of the Kia Telluride, I started to notice that drivers were making complaints about various issues they were running into. These are the most common complaints made about the 2020 Kia Telluride:
Defective High Beams
Poor Headlight Illumination
Vehicle Vibrations
Vehicle Noise
Most of the issues developed over time – usually within the first 15,000 miles, but some were apparent from the very beginning. Let's take a closer look at the 2020 Kia's Telluride's common problems in more detail.
Faulty Headlights
The biggest complaint made about the 2020 Kia Telluride had to do with the vehicle's headlights. After roughly 1 year of driving, Telluride owners started reporting problems that they were experiencing with their headlights, which can be a tedious maintenance procedure to deal with so soon after the vehicle was purchased.
It became evident that the Kia Telluride's headlights were faulty and that these issues were not isolated incidents. With that said, it's quite common to encounter more than one problem with the 2020 Tellurides headlights.
Defective High Beams
The 2020 Telluride's high beams have been a notorious issue for a lot of vehicle owners. Most drivers that experienced a problem with their high beams, reported it within the first 15,000 miles of using their car. However, some Telluride owners claimed that their high beams got even worse after this period.
Although a number of different symptoms were reported with the high beams, the most consistent was that the high beams would simply fail to turn on. Drivers that experienced defective high beams with their 2020 Telluride did what most car owners would do in this situation – see a mechanic.
A lot of people that went to a professional mechanic to fix this problem ended up paying for new bulbs, high beam relays, and light fuses, but the lights still did not work properly. This is a major red flag as it is clearly attributed to a faulty design or component that Kia should take announce – especially when you consider how common this defect is.
Poor Headlight Illumination
Another common issue with the 2020 Kia Telluride is that the headlights have poor illumination. Drivers often reported that they had poor visibility when driving at night due to the lights simply not being bright enough.
This could be a problem for both high beams, as well as low beams. Poor illumination becomes particularly dangerous for 2020 Kia Telluride owners if they are experiencing defective high beams on top of this issue.
Powertrain Issues
Powertrain issues have been a common complaint from 2020 Kia Telluride owners. Although none of these problems were serious enough to significantly impact driver performance or initiate a recall, they do affect the 2020 Telluride's overall comfort level.
The NHTSA and Telluride owners reported that powertrain issues became apparent at high speeds – mainly when driving on the highway. These symptoms are most common when the 2020 Telluride is driving between 67 mph and 75 mph.
Vehicle Vibrations
Although the Telluride has been given an outstanding rating for comfort, many car owners were not satisfied with the rigid driving experience that they felt as their car gets up to speed on the highway.
As soon as the 2020 Telluride reaches 67 mph, it starts to vibrate and feel shaky, which can be quite alarming for some vehicle owners. This problem lasts until the car surpasses 75 mph, which results in the ride becoming smooth again.
Vehicle Noise
In addition to the vibrations, the 2020 Kia Telluride can also get quite noisy. This is another problem related to the powertrain and it happens during the same speeds of 67 to 75 mph.
The noise can be heard throughout the entire vehicle – including the back seat. Most 2020 Kia Telluride owners tried to fix this problem by changing the tires, but this did nothing to resolve the noise. If the tires aren't causing it, then it's most likely connected to the powertrain.
Are the 2020 Kia Telluride Issues Covered by a Warranty?
The 2020 Kia Telluride has a number of issues that are directly connected to the vehicle's headlights and powertrain. The good news is that – Yes, Kia does cover issues that are related to the Telluride's powertrain and headlights under a warranty.
A lot of people have bought the 2020 Kia Telluride and thought that the problems they were experiencing were isolated incidents, which they paid for out of pocket. Kia has specific guidelines for its Telluride warranty and given how new this car still is, you should be covered so long as you address the problem within a certain mileage or timeframe.
Headlights – up to 60,000 miles or within the first 5 years
Powertrain – up to 100,000 miles or within the first 10 years
If you are experiencing an issue with your Kia Telluride's headlights or powertrain, odds are that you can get it fixed for free if you report it early on. Given that most of these problems become apparent within the first 15,000 miles, you should be able to get serious defects and faulty components replaced by Kia for free.
The Best Kia Telluride Years
The Kia Telluride is a new vehicle and it has only been on the auto market for 3 years. Much like with many new cars, the Telluride's first model year did have some underlying issues.
However, aside from these complaints, the Telluride is a great SUV overall – with stellar reviews from critics and drivers. That is why I recommend buying a Kia Telluride from one of the following model years.
All model years from 2021 through 2023, have had very few issues. Drivers and car critics have given the Kia Telluride nothing but praise across the board – with the 2020 model's underlying issues resolved in the latest releases.
Key Takeaways
The 1 Kia Telluride year that you should avoid is the 2020 model.
The 2020 Kia Telluride had a number of issues such as defective high beams, poor illumination, vehicle vibrations, and vehicle noise.
The best Kia Telluride years are 2021, 2022, and 2023.