Can the KIA Telluride Tow A Camper
This post may contain affiliate links. As an Amazon affiliate, I earn from qualifying purchases.
Camping is a classic summer hobby that gets you out in wide-open spaces under the stars with just the light of the campfire and the moon. It calls for s'mores, hiking, and enjoying time in nature. The real key to getting to these types of adventures though is having a camper and a vehicle that can get you where you need to go. Vehicles vary in their capacity to take campers through the dry desert or the rocky mountains. Either way though, the KIA Telluride has some great options.
The KIA Telluride has a towing capacity of 5,000 pounds. Most small camping trailers weigh about 1,000 to 3,200 pounds, while large campers 4,000 to 8,000 pounds. The KIA Telluride will be able to tow most small campers and pop-up campers.
A KIA Telluride is actually a great SUV to tow things with, and getting where you need to go gets easier as the models of the Telluride continue to be put onto the market. Each of the current models can tow about 5,000 pounds and will help you get anywhere you need to go.
To go a little further in-depth though, we will look into the specs of the vehicle, its towing capacity compared to other vehicles, and additions you can make to make towing even easier.
Specifications of the KIA Telluride
There are a lot of great features on the KIA Telluride, in addition to their fairly high towing capacity. As previously mentioned, its towing capacity is 5,000 pounds, which puts it in the crowd of other great hauling SUVs.
For example, the Buick Enclave, Chevy Traverse, Acura MDX, and Honda Pilot all have towing capacities of 5,000 lbs as well. In addition to this great towing capacity, it also has really great features that may also come in super handy while you're out on long road trips, or camping in the middle of nowhere. These features include:
Heated and Ventilated Second-Row Seats
Front-Wheel Drive with AWD option available
Seats up to 8 passengers & has 3 rows of seating
Gets about 20 miles of gas per gallon and holds 18.8 gallons in the tank!
Smart Key and Push Button Start
8 inch Touch Screen Display with Rear View Camera and Distance Warnings.
Auto Emergency Braking
Blind Spot Detection
Lane Following and Keeping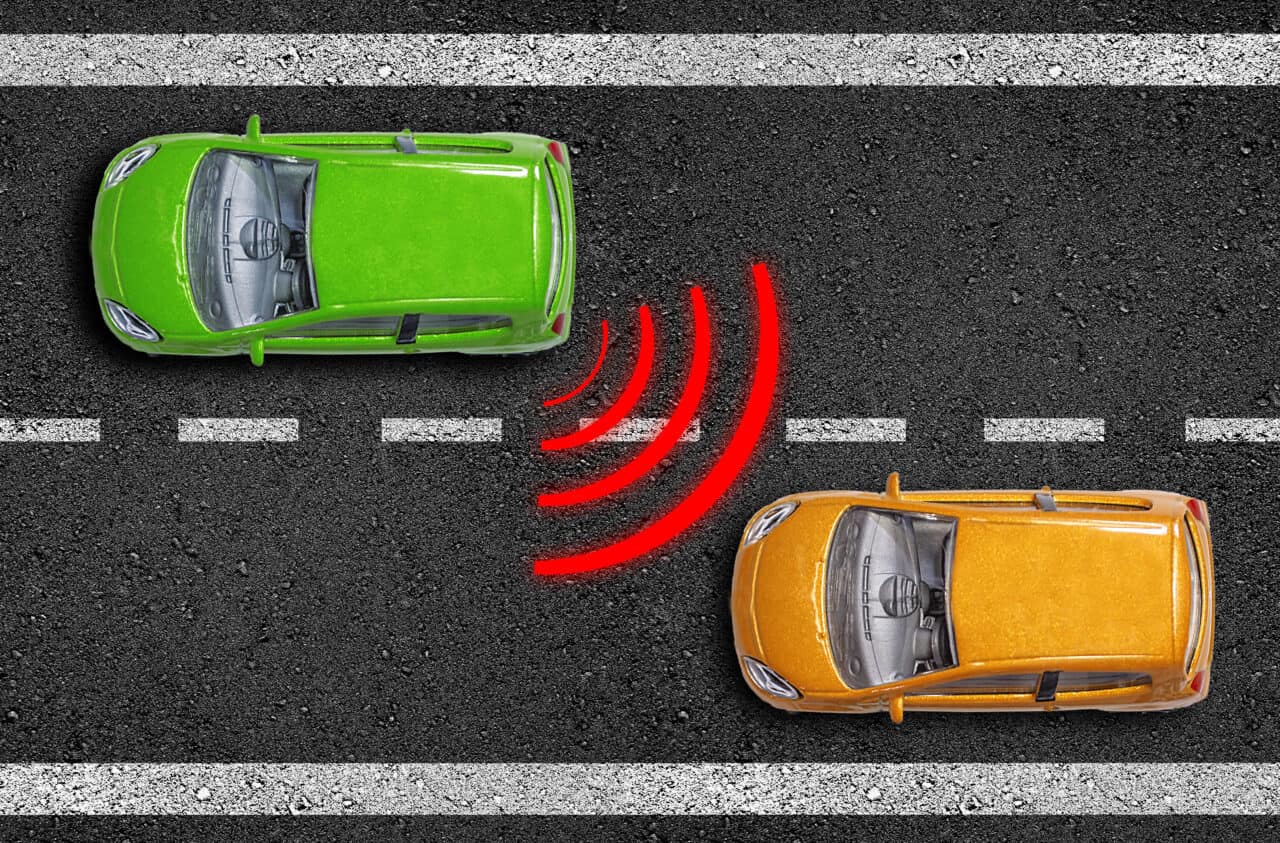 As you can see, it comes with a lot of great features. That's not even an exhaustive list above, so you'll get a lot of bang for your buck.
Overall, the Telluride itself weighs about 4,112 pounds and is 16 feet long. It is powered by a 3.8-liter Lambda DOHC 24-valve V6 engine. That engine is what makes it powerful enough to tow such a great weight. As an added bonus, the Telluride also gets better gas mileage than lots of other towing vehicles.
Towing Capacity
When towing capacity is broken down, it really just refers to the maximum amount of weight the vehicle can pull or tow. In most instances, this measurement refers to trailers, boats, or other towable items.
Each manufacturer will set the towing capacity for the vehicles they make. For example, the towing capacity of the Telluride is 5,000 lbs, which means that it can only pull a trailer that is 5,000 pounds or lower.
That does not necessarily mean you should go out and buy a 5,000 lb trailer though, because that is the maximum towing capacity. It's easy to surpass the weight limits once you add stuff like cargo, passengers, fuel, and the family dog! Pushing the limits is dangerous and can cause damage to your car.
This means you must get a trailer that is less than 5,000 pounds when it is fully loaded and ready to go. It is suggested not to get too close to the maximum capacity. Try to keep a safety buffer by staying 15% below the maximum weight. Never tow more weight than the towing capacity recommends.
There has been a lot of talk about the KIA Telluride across the internet, these have been able to give valuable information about how the KIA handles different driving situations and circumstances. A few pieces of advice are listed below and can give you an idea of how this vehicle might work for you. One such forum review said the following:
"The KIA was too high in the front and a bit floatey, the trailer swayed time to time, enough to pucker but I never felt totally out of control. We kept it to 65 mph on the flat and down hill. Sway was worse down hill."

– Harmonmiums on Tellurideforum.org
Later in the forum thread, they comment on the towing capacity after installing a weight-distribution hitch and say that it "drove great at 65 to 70 mph, sway almost gone… I'm a lot more confident in this setup now." His trailer weighed about 4,200 pounds when empty.
Another blogger talked about his experience with the KIA Telluride. He was towing a 2,000 pound trailer and said:
Overall, the Telluride handled the light load well. Performance was not hindered too much, and the Telluride's good outward visibility made parking and backing up the trailer a breeze."

– William Walker on MotorTrends.com
Each experience with the Telluride was a little different, but overall it has been widely accepted across the internet as a great SUV to tow with. There is only one drawback as we look through reviews, revealing the need for a seven-blade connector rather than the four-pin connector which comes installed on 2020 editions of the Telluride.
A seven-blade connector is a connection between the trailer and the SUV, which provides electricity to the trailer's turn signals, taillights, and electric brakes. This can be a problem because the standard four-pin connector offers less power and no trailer brakes. This has been revised in the 2021 edition of the vehicle though, and so the newer versions come with the seven-blade connector.
Towing Capacity Comparison
The towing capacity of the KIA Telluride is great for small camper needs, but it is also good to see how it plays out when looking into the towing capacity of other vehicles.
Below, we are able to see the year and towing capacity of other cars that are fairly similar and popular, some are higher, and some lower, showing that the KIA Telluride is average in its towing capacity, yet it all depends on what you will need to tow.
| | | |
| --- | --- | --- |
| Make/Model | Year | Towing Capacity |
| Kia Sedona | 2007 | 3500 lbs |
| Land Rover Range Rover | 2009 | 7716 lbs |
| Nissan PathFinder | 2006 | 6000 lbs |
| Subaru Outback | 2009 | 2700 lbs |
| Toyota RAV4 | 2009 | 1500 lbs |
Auto.HowStuffWorks.com
Additions to Tow More Efficiently
The KIA Telluride will tow small campers with great ease, but if you are looking to get closer to that 5,000-pound mark there are additional things you can add to help increase the car's capacity to tow. Just be sure to never overdo your car and ruin it. First, find the right hitch.
Find one that is rated to handle the weight of your load. Looking into a weight-distribution hitch may also be a good idea, as it helps even out the weight throughout the entire vehicle.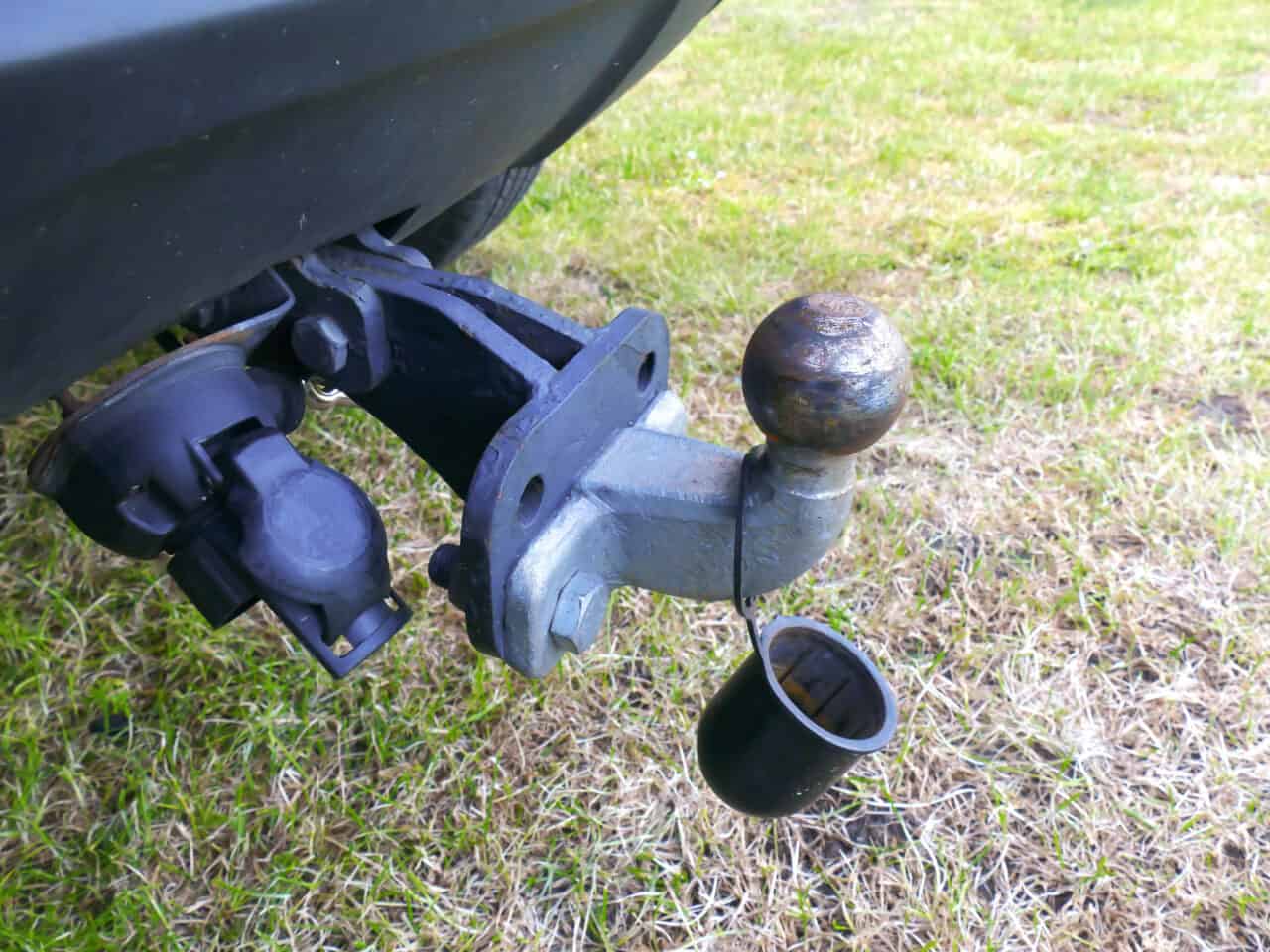 There are also some great options you could add to the vehicle before you even drive it out of the lot.
The more commonly recommended of those is getting the Telluride in AWD (all-wheel drive). Sadly, this adds an additional 2,000 dollars to your purchase but makes for better vehicle and trailer handling.
Another great option you can get is the hitch kit. On kiastuff.com it is advertised at $679.99 dollars and can be installed on 2020 or 2021 Kia Tellurides.
It comes with a tow hitch receiver, tow hitch harness, bumper plate, hardware, and instructions. You can choose to have it installed as a 7 pin connector or a 4 pin connector.
A Variety of Trims
At its most basic, the KIA Telluride is a great vehicle, and with additions like the Tow Kit and AWD installation it can also prove to be a great trailer vehicle. Despite these, there are also additional features that you can find in the different trims offered. Right now, the trims created from the KIA Telluride are LX, S, EX, and SX.
LX is the base trim which offers great comfort and room for cargo. The S comes with more options of additions like Lock and Snow modes, towing, and others. The next two, EX and SX offer the addition of a Trailer Tow Package which has the tow hitch, self-leveling rear suspension, a bumper cover, and a harness. This makes it much easier to tow and gives you greater flexibility on the weight on your trailer, allowing you to get closer to that 5,000-pound threshold.
The EX also offers great exterior features like a front and rear skid plate, power-folding outside mirrors, a sunroof, sound-absorbing front window glass, and alloy wheels.
The SX focuses more on great interior additions like a wireless phone charger, six USB ports, leather seats, wood grain interior, and automatic temperature controls. Both EX and EX come with these additional features of comfort and convenience.
Once again, we see that KIA Tellurides are more than capable of towing a camper. It comes with a great engine and additions that make that possible. As you look into it further, be sure to know the weight of your trailer and the extent of the extras you will need in order to haul it.