What's The Most Reliable Year For A Toyota Highlander?
This post may contain affiliate links. As an Amazon affiliate, I earn from qualifying purchases.
When it comes to reliable cars, the Toyota Highlander is definitely near the top of the list. It's a dependable and comfortable mid-size SUV with plenty of room for the whole family. But which models stand above the rest?
The 2020 Toyota Highlander has earned a reputation for being the most reliable model yet. The incredible SUV provides a V-6 engine, smooth ride quality, cozy interiors, and plenty of advanced safety options. The 2021 model is a close second, boasting improved fuel efficiency and off-roading prowess.
The Toyota Highlander has been a reliable SUV for many years. That said, there are a few particular models that outshine the rest. Let's take an up-close look at some of the most reliable Highlanders as well as a handful you should avoid in your search for a vehicle you can trust.
Are Toyota Highlanders Reliable Cars?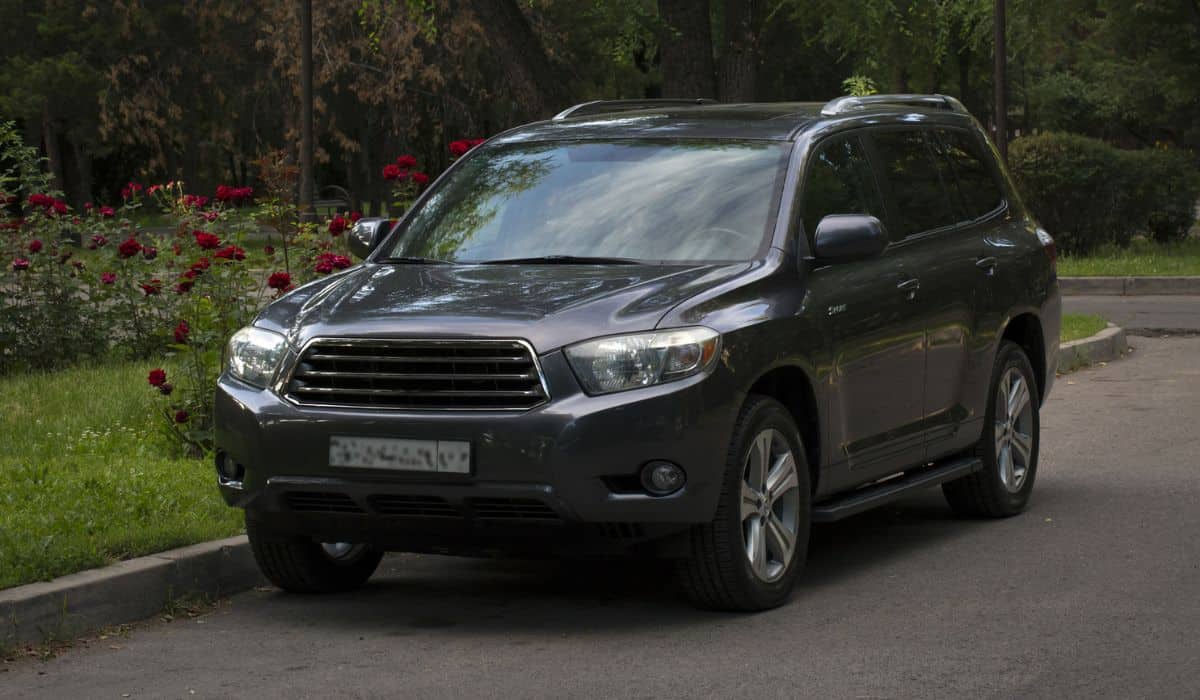 Toyota has been at the forefront of reliable vehicles for a long time, and the Toyota Highlander is undoubtedly no exception. Its track record is impressive, and it has consistently been one of the most highly rated mid-size SUVs in terms of performance and durability.
RepairPal ranked it seventh out of 26, while J.D. Power gave 82/100 points to its latest 2022 model, making it one of the highest-rated SUVs out there.
On average, Toyota Highlander can last up to 300,000 miles ,or 14 years, before needing major repairs. You can stretch that out more if you take proper care of the vehicle.
The Highlander's average annual repair cost clocks in at a bargain of $489 — significantly less than the typical $573 for other SUVs. And it also has excellent fuel economy, with 24 mpg in the city and 30 mpg on highways.
So, overall, the Toyota Highlander is one of the most reliable vehicles in its segment.
What Are the Most Common Issues With Toyota Highlanders?
While the Toyota Highlander is certainly a reliable vehicle overall, there have been some issues reported by its owners. Let's discuss a few common issues that have plagued the Toyota Highlander over the years.
Raptured fuel lines
Several Toyota vehicles manufactured between 2005 to 2013 have been reported to have raptured fuel lines due to bad design. This can cause many issues, including loss of power, engine damage, and fire.
Toyota accepted the defect and issued replacement parts, but it didn't make a big dent in how many were affected.
Defective Airbag
Toyota has issued over 3,300 recalls on its 2020 redesigned Highlander due to faulty airbag inflators. According to reports, the sides of the trim in the new design aren't properly measured, so the side airbags can't deploy correctly in case of an accident.
A similar issue also affected the Toyota Highlander 2013 through 2016 model years, but no recall was issued on those models.
Faulty Ignition Coil
Several Highlander models between 2001 to 2013 saw complaints of faulty ignition coils, leading to rough idling, jerking, and trembling during acceleration and even engine misfires. Many owners had to replace the ignition coils to fix this issue.
Stripped Engine Bolt Threads
The 2003 model lost a lot of reliability points due to engine issues. Issues like head gasket failure, overheated engine, oil leakage, and even engine failure aren't uncommon. All of these are attributed to stripped engine bolt threads, which caused the engine to lose its compression and eventually fail.
The worst part is that the repairs are costly and time-consuming since the engine must be replaced or rebuilt with kits ordered directly from Toyota.
Oil Sledge
The 3.0-liter 1MZ-FE engine in the 2001, 2002, and 2003 Highlanders has been known to develop oil sludge. The sludge deposits build up in the engine and eventually clog it, leading to low oil pressure, engine stalling, or even total engine failure.
This issue is caused by infrequent oil changes or using the wrong oil viscosity, so the responsibility primarily lies with the owner.
Cabin Noise
As the miles pile up, cabin noise in certain Toyota Highlander models becomes very pronounced. This is caused by a few things like worn-out exhaust hangers, loose heat shields, a bad CV joint, or even worn-out suspension components. All of these issues can be solved with regular maintenance checks.
The Best Years for a Toyota Highlander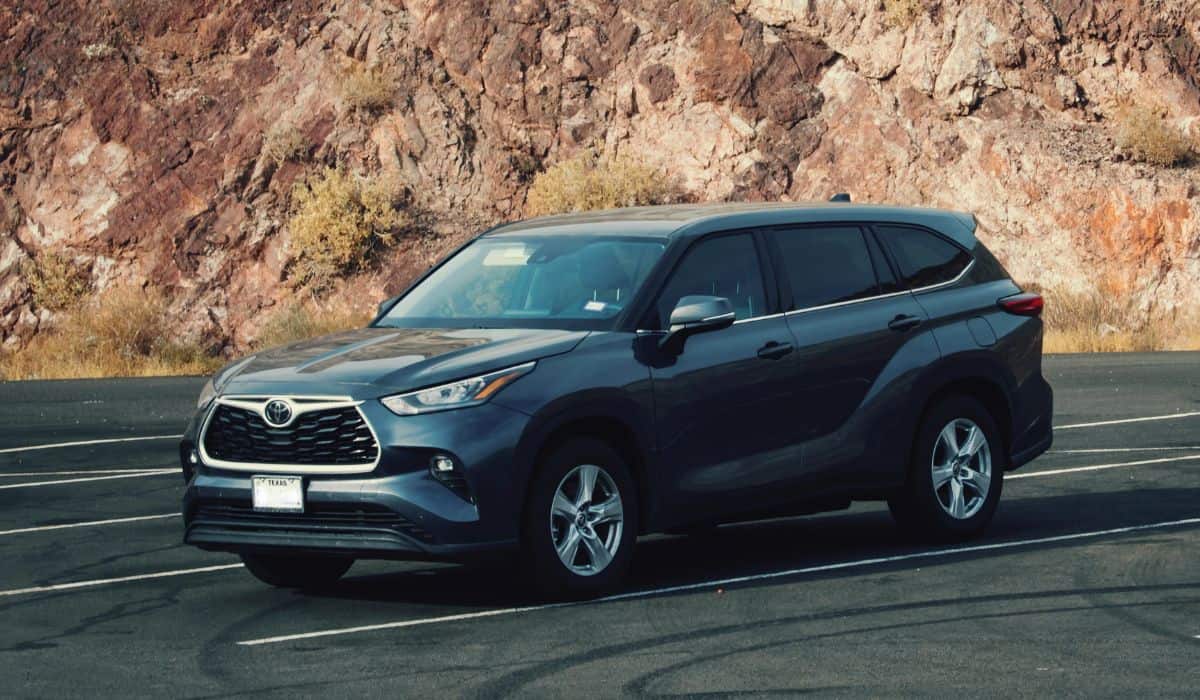 The first Toyota Highlander was released in 2001, and Toyota has consistently produced great quality Highlanders. Here we have a few best-performing years of the Highlander based on the number of recalls, their reliability, and customer satisfaction.
2021
The 2021 model year is part of the fourth-generation redesigned Highlander, and it's rocking the market with its new looks, improved fuel economy, and smart features. It features a 3.5-liter V-6 as the standard powertrain and offers a hybrid option.
With both the front and four-wheel drive options, the 2021 Highlander has a suite of driver-assist features like adaptive cruise control, lane assist, and blind spot monitoring.
On top of that, the 2021 Highlander has a very impressive dependability and reliability rating, making it one of the best years for Toyota Highlander. Its successor, the 2022 model, is pretty similar in terms of features and reliability so that one is another good option.
2020
The 2020 model year was the first year of the fourth-generation Highlander and was immediately successful due to its new bold and modern design. Its most significant change from the previous models was to lay off the four-cylinder engines in favor of V-6 hybrid power.
These significant improvements also came with some extra space; the 2020 model is a few inches longer than its predecessor, and almost all of it is passenger room. Furthermore, the posh interior with lush materials and a generous standard equipment list make it an excellent vehicle.
2018
The 2018 Highlander is a carry-over of the 2017 model but with a few important changes. It offers interior upgrades, like a handy dashboard device tray and a spacious bin between the front seats. The four-cylinder and V-6 engines provide excellent fuel economy and power with no noticeable lag.
Toyota also improved the handling with the electric power steering, making it more responsive and better at cornering.
2017
The 2017 Highlander amassed a lot of positive reviews because of the smooth drive many other eight-seater SUVs fail to provide. The eight-speed transmission was a new addition that year, making the Highlander more fuel efficient and comfortable to drive.
The 2017 Highlander also got a front-end refresh; the massive trapezoid chrome grille adds a touch of class to the exterior.
It also features a great collection of safety and tech features. The spacious dashboard cabins, cable organizers, and other schmaltzy stuff appeals to many customers.
2013
The 2013 model is the last in the second-generation series and was a great car back in the day. Though not as refined as its successors, the 2013 Highlander also offers a good interior, with a comfortable seating arrangement and soft-touch materials.
It's a seven-seater SUV, as opposed to its eight-seater successors, and the third row comes as a split folding option to increase the cargo capacity. It has four-cylinder and V-6 engines, but the gas-electric hybrid is only available as AWD.
2006
The 2006 Toyota Highlander is the most reliable year among the first generation, making it a great second-hand buy.
The tech and design are obviously outdated at this point, but it's the only reliable first-generation Highlander that offers a hybrid AWD system. The handling and road manners are decent, and the interior is surprisingly classy for its age. The sound system is also decent and on par with that of similar vehicles from that time.
2004
If you're low on budget and looking for a cheaper option, the 2004 Highlander can be a great choice. Its five-seat capacity and comfortable interior make it an ideal option for a small family. Though it doesn't come with the hybrid option, the standard four-cylinder and V-6 engine options offer good fuel economy.
The build quality is also decent. However, this model lacks the safety features of its more recent counterparts. It's also slightly underpowered compared to its predecessors. Nonetheless, it's still among the most reliable Highlanders.
The Worst Years for a Toyota Highlander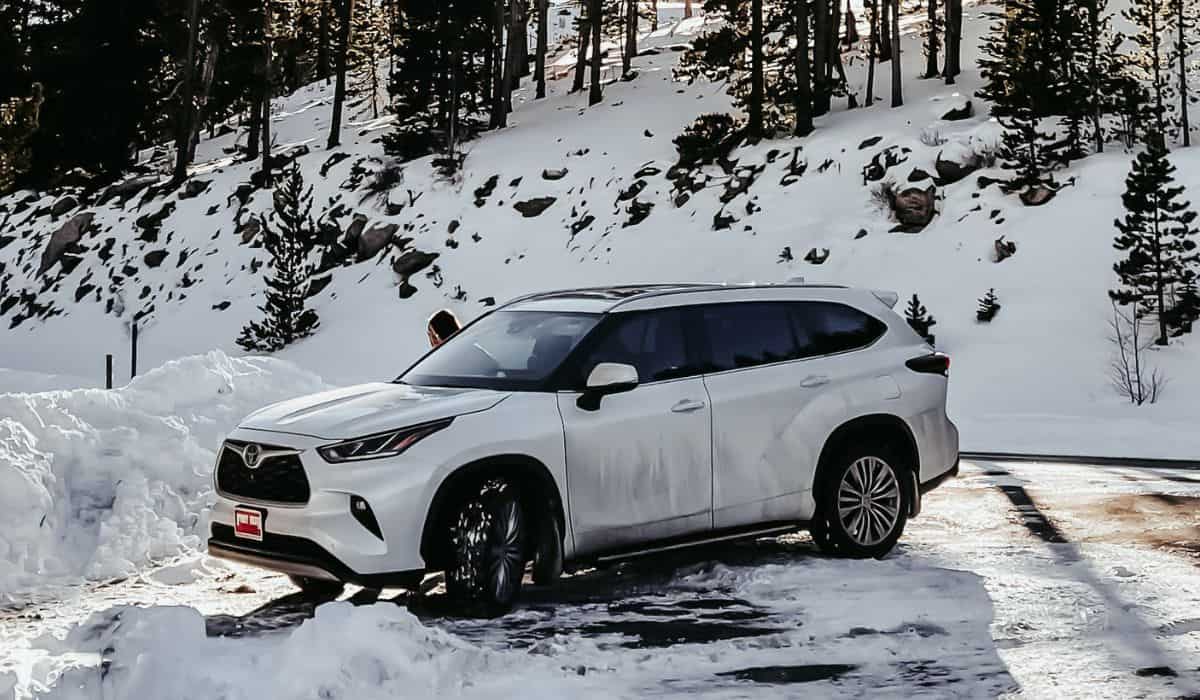 As there are many great years to buy a Toyota Highlander, there are also a few bad ones. Let's take a look at the worst years for a Toyota Highlander:
2019
Compared to its highly successful predecessors, the 2019 Highlander is a letdown. Among its several problems, the most noticeable ones are faulty fuel pumps and tailgate issues.
The fuel pump tends to fail after a few years of usage, resulting in engine stalling, while a partially closed or completely stuck tailgate also became an issue within a few years.
The cherry on this (not-very-tasty) cake is the vehicle's chipping paint and rusting exterior, making this model a complete bummer.
2015
Uncomfortable seats and poor air conditioning are the top issues reported by users of this model. Surprisingly, Toyota didn't put enough effort into making this vehicle comfortable, and who likes to drive when the temperature is soaring outside and the AC isn't working?
The transmission could also use some work, as it tends to be unreliable sometimes, resulting in jerky shifts. The results are obvious — an abysmal rating for this model.
2014
The model not only carries issues from its predecessor but also has its own share of problems. The touchscreen and infotainment system is surprisingly slow and unreliable. The air conditioning system also tends to be weak, the seats are uncomfortable, and the upholstery could use some work.
The engine and transmission are also unreliable, making this one of the worst options for a Toyota Highlander.
2008
Most 2008 Highlander complaints are related to faulty sensors. The finicky check engine light, incorrect oxygen sensor readings, and faulty fuel injection systems are some common complaints cited by drivers.
The engine also overheats due to a faulty water pump, resulting in breakdowns and repair costs.
2003
The model received a lot of criticism after a few owners complained of troubling electronics and internals within weeks of purchase. The transmission is the most worrying issue because it's slow and unresponsive sometimes. The brakes are also unreliable, and the oil leaks can further worsen the situation.
It's also worth mentioning that the 2003 Highlander lacks most of the advanced safety features available in its successors, making it a less attractive choice for a family car.
Highlander vs. RAV4: Which Is More Reliable?
The Toyota Highlander and Toyota RAV4 are close rivals when it comes to reliability. Both cars offer cutting-edge technology and excellent build quality, making them ideal for family use. However, the Highlander has a slightly better reliability rating than the RAV4.
The Highlander boasts a powerful engine, a comfortable interior, and great safety features, making it a better option for families. However, the RAV4 is slightly more fuel efficient, with hybrid and plug-in options, while the Highlander has only a hybrid version. But it still provides decent mileage when its powertrain is taken into consideration.
While the RAV4 is more comfortable based on headspace and legroom, the Highlander has an edge in seating space. The Highlander also has a heads-up display (HUD) and a bigger screen than RAV4, making it a better choice for long drives.
Overall, both cars are great options, but the Highlander is slightly more reliable and provides better value for money. So, if you're looking for a reliable and spacious family car, the Highlander is your best bet.
.