Can You Fit A 4×8 Sheet Of Plywood In A Toyota Sequoia?
This post may contain affiliate links. As an Amazon affiliate, I earn from qualifying purchases.
Hauling around construction materials and lumber can be hard with an SUV. Can you put a 4×8 sheet of plywood in a Toyota Sequoia.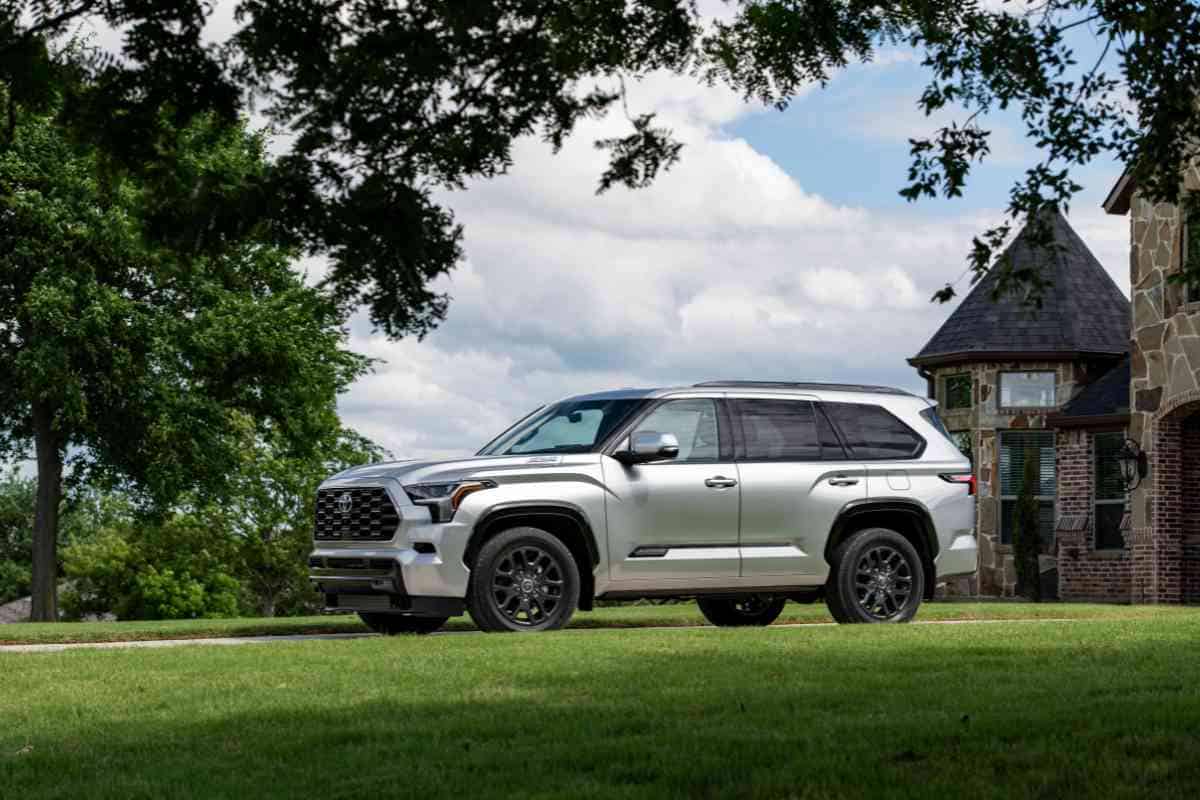 Can you fit a 4×8 sheet of plywood in a Toyota Sequoia?
The back end of a Sequoia can fit an 8 foot by 4 feet sheet of plywood, though you'll need the tailgate open as most Sequoia years have about 6 feet of space in the back, with all the seats folded down. You'll also need a tiedown and potentially a red flag to warn other cars of something sticking out.
The length of the "bed" on the Toyota Sequoia is a maximum of 7 feet 6 inches, which is slightly smaller than the length of the 8 foot board. 
One challenge when learning about your Sequoia is that car manufacturers typically don't publish the length of the backseat of an SUV and typically focus more on cubic feet in cargo space because people more typically load bags and boxes into their vehicles.
You'll then want to drive around with the hatch on your SUV open, which isn't favorable but could be worth it.
You'll also need a bungee cord or something like it to keep the plywood board safely in your vehicle, in addition to a red flag taped, tied, or otherwise attached to the plywood board.
How can I prepare my Sequoia for a plywood sheet?
A plywood sheet can be less than friendly for the upholstery in your vehicle, whether we are talking about leather or cloth.
The scratchy surface and pointy edges can do a number tearing up the passenger seats, even from being put in much less moving around while the vehicle moves.
Our suggestion here is to either wrap the plywood board in plastic or a blanket – or cover the entire backend of the SUV with thick plastic to avoid knicking everything up. Believe me, I've done it once with a leather seated large SUV and promptly regretted the several tears it created.
The Sequoias seating setup isn't really helpful either. In some Sequoias, you might find yourself needing to remove the 2nd row seats – which actually requires the removal of 4 bolts.
This can take about ten minutes if you are good with tools and know how to reach the bolts – and have a wrench or not driver to get them out.
And in case you are wondering, chances are the plywood sheet will have to be at angle, with the sheet gradually rising as it reaches the tailgate because in most cases the 3rd row seat doesn't fold.
If yours does fold, good for you, at least you don't have to lift your plywood sheet up within the vehicle.
What else should I do?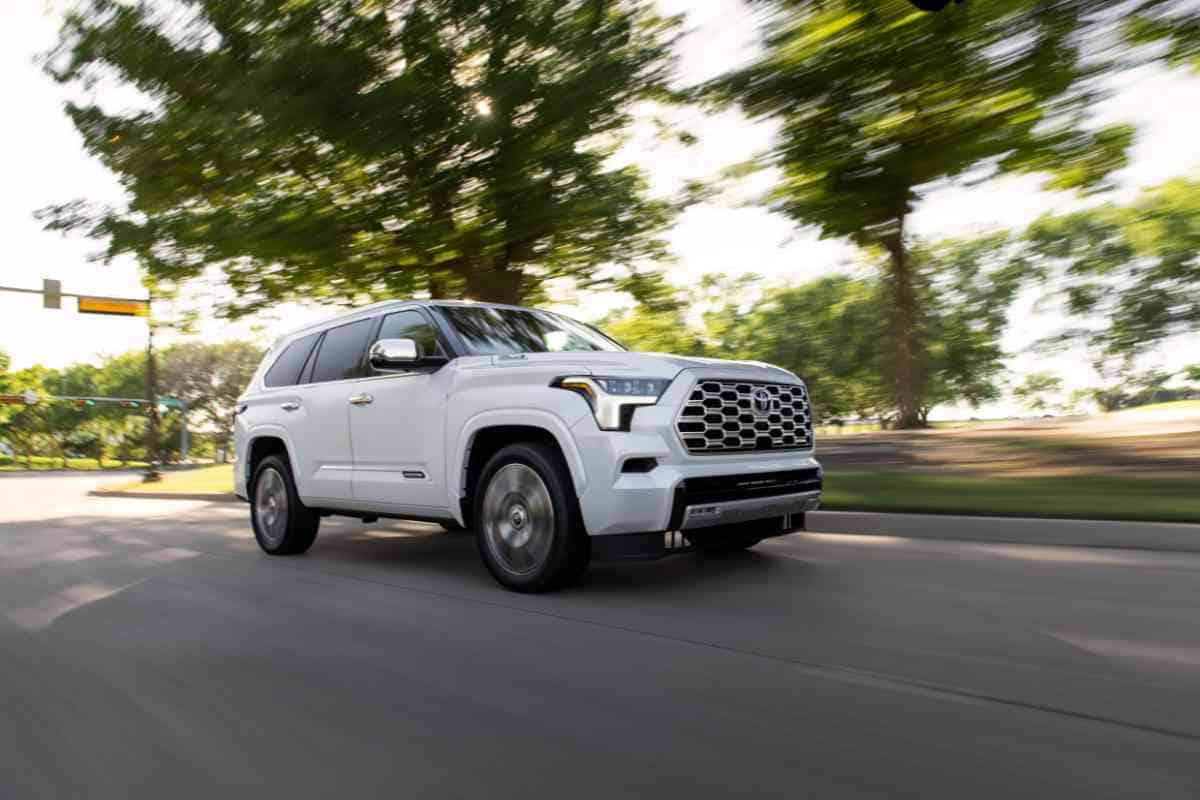 Having some forum discussions about transporting an item that is wide and long like a plywood sheet, we recommend either listening to the above advice about protecting your vehicle – or using a truck.
Most places that sell a plywood sheet also makes truck rental available. While a truck bed might not be long enough to completely cover the plywood sheet, you can just use tie downs. The bed of a truck is literally means for the purpose of getting beat up, exposed to weather, and taking some serious licks.
Also of note, the price of fixing the leather or cloth within your Sequoia if the upholster is not protected is likely way more than renting a small truck.
We offer this opinion because the Sequoia is a nice, reasonably premium SUV that people tend to want to keep clean and in shape. Putting a plywood sheet inside of one feels rather high risk without some preparation.
Put plywood sheets on top of your Sequoia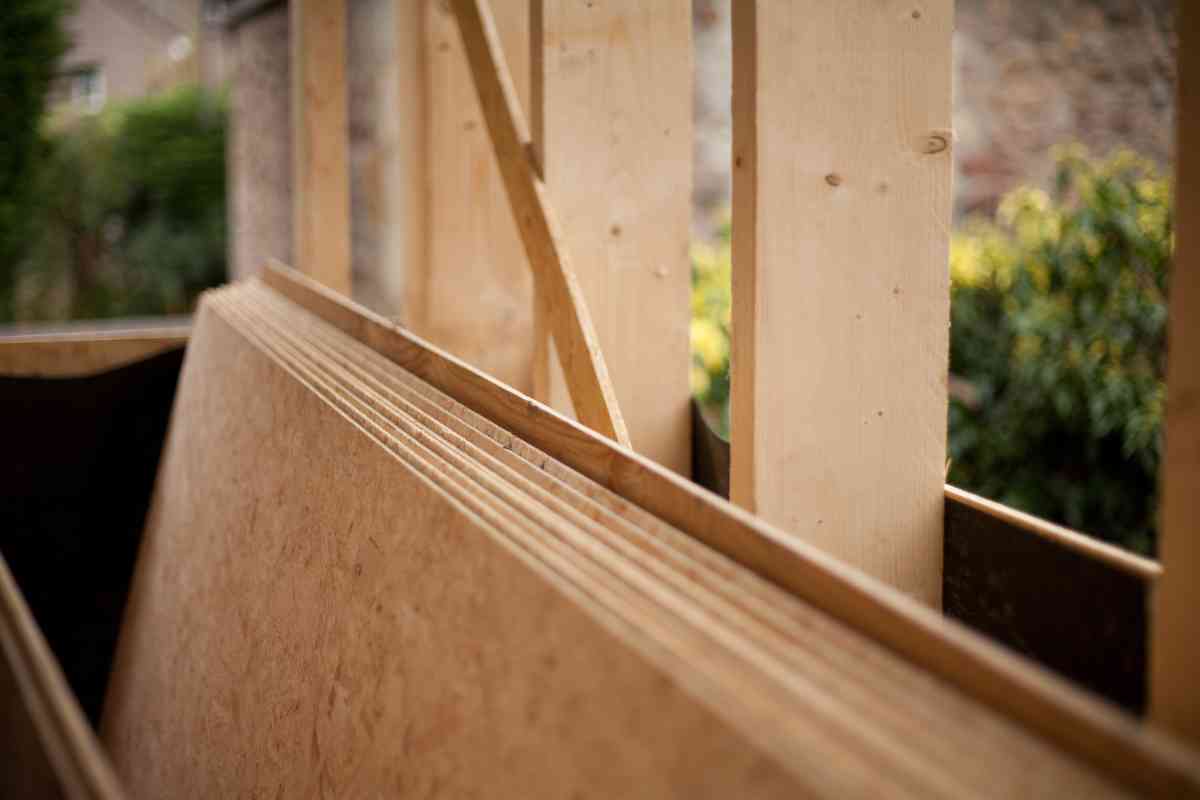 Some Toyota Sequoias come with a roof rack.
A roof rack is great for containing things that you want to put on the roof of your SUV, in addition to providing a better option than squeezing rope of a bungee cord through a window.
Getting plywood sheets on top of your vehicle is also likely better for the vehicle overall. You could put something down to protect the roof – but the roof doesn't tend to be a sore spot for paint – and most dealers or private buyers won't look there of all places for scratches anyway.
The only challenge here is physically lifting the plywood board on top of your Sequoia.
Most hardware stores will send someone out to help you. Just be sure to bring some rope, a couple of bungee cords, and maybe even work gloves unless you intend to buy them at the hardware store.
Get some help with your plywood
Regardless of how you choose to load it, we suggest having another person help you load plywood sheets into your vehicle.
They can be surprisingly heavy and rather cumbersome considering their length. If they are more thin, they can also be rather floppy and hard to direct well.
We suggest getting the plywood sheet loaded onto the top of the third row if you can't remove it, then have the other person jump into the backseat and lift or pull the sheet the rest of the way.
Key Takeaways
An 8 foot by 4 foot piece of plywood will fit into a Toyota Sequioa with the hatch open
You'll also need to try to remove or fold down the second row seat, which may involve the removal of a few bolts
A safety conscience vehicle owner should also wrap the plywood sheet in a blanket, put plastic on the seats, or do something to keep a poky, potentially sharp piece of plywood from tearing up the inside of the vehicle.
You might be better served renting a small truck or just putting the plywood on your vehicle roof with some tiedowns.