Can You Get Or Install A Sunroof In A Porsche Cayman (2023)
You are about to purchase a Porsche 718 Cayman, but the only thing it does not have that you want is a sunroof. Can you get a Porsche with a sunroof?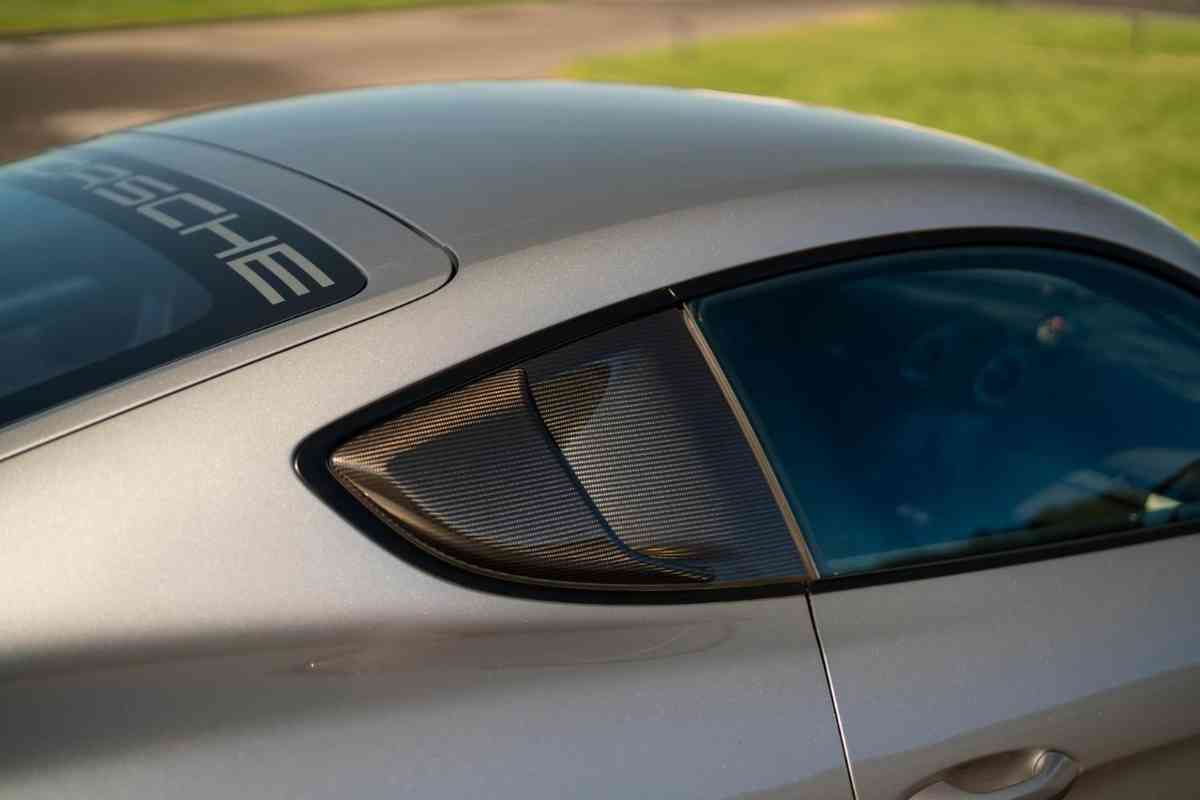 Can you get a sunroof in a Porsche Cayman?
None of the 11 versions of the Porsche Cayman offer a sunroof as an option. Since the Cayman is a sports car with a liftgate, installing a sunroof would compromise the roof's integrity in the event of an accident. The design of the Porsche Cayman does not lend itself to installing a sunroof. 
While a sunroof is a beautiful addition for many vehicles, some cars are just not made for a hole in the roof. Take the Porsche 718 Cayman, for example. This perfect little sports car has so much going for it.
After being listed as the runner-up on Car and Driver's Top Ten for 2023, it continues to dominate the market. Since its introduction in 2006, Porsche has made the car available only as a coupe while leaving its close cousin, the Porsche Boxter, to be the convertible and delight those owners who needed to feel the wind in their hair.
In this article, we'll discuss the folly of installing a sunroof in a Cayman, assuming you can find someone who will even do it. 
Can You Order A Porsche Cayman With a Sunroof?
Porsche does not offer a sunroof on any trim level of the Cayman Porsche models. Instead, the company sells the Porsche Boxster as a convertible since it shares many similar design features. 
Because of the Boxster body style option, Porsche never felt the need to try and squeeze in a sunroof. 
Can You Add an Aftermarket Sunroof?
It is possible that you could find a professional installer to put a small sunroof in a Porsche Cayman, but why would you want to do that to such an expensive sports car?
Most installers will not work on these small sports cars because installing a sunroof creates many legal issues for them should you get into an accident and hurt yourself.
Why is a Sunroof a Bad Idea for a Porsche Cayman?
There are many reasons to reconsider the installation of a sunroof on this exquisite sports car.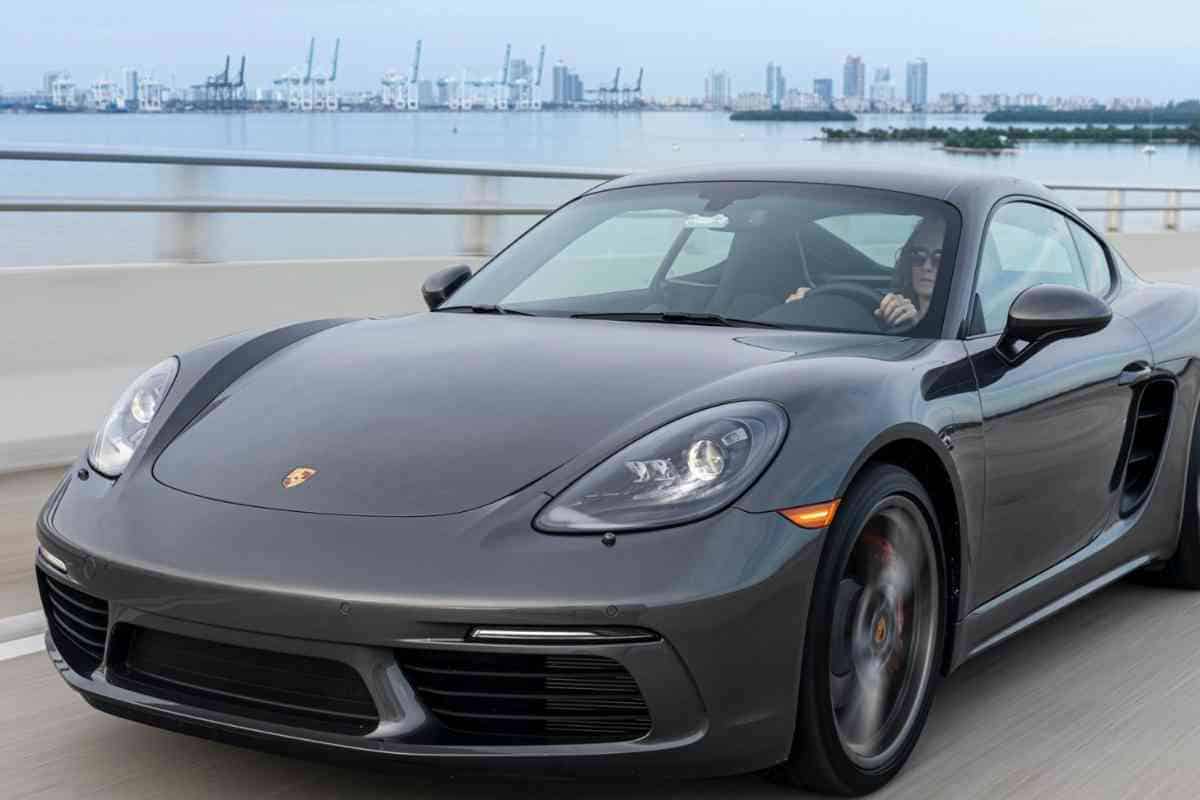 A Sunroof Doesn't fit With the Design.
Since the design of a Cayman has a curved roofline, installing a sunroof is not practical. Sunroofs need a flat surface to operate effectively, and the way a Porsche slopes aerodynamically toward the rear simply doesn't lend itself to a sunroof.
Another reason for the lack of a sunroof is the Cayman is a hatchback. The rear hatch provides access to the rear storage compartment of the vehicle.
The sunroof installation could interfere with the operation of the hatch or not allow enough roof to provide integrity to the structure of the fixed roof.
If you need a sunroof that badly, buy the Boxster.
A Sunroof Hurts the Integrity of the Roof
While no one wants to think about getting into a severe accident, sports cars and speed go together.
Should your car roll over, you need as much metal over your head to absorb the force of the crash. A sunroof does not provide stability. If you like glass shards picked out of your skull, then install the sunroof.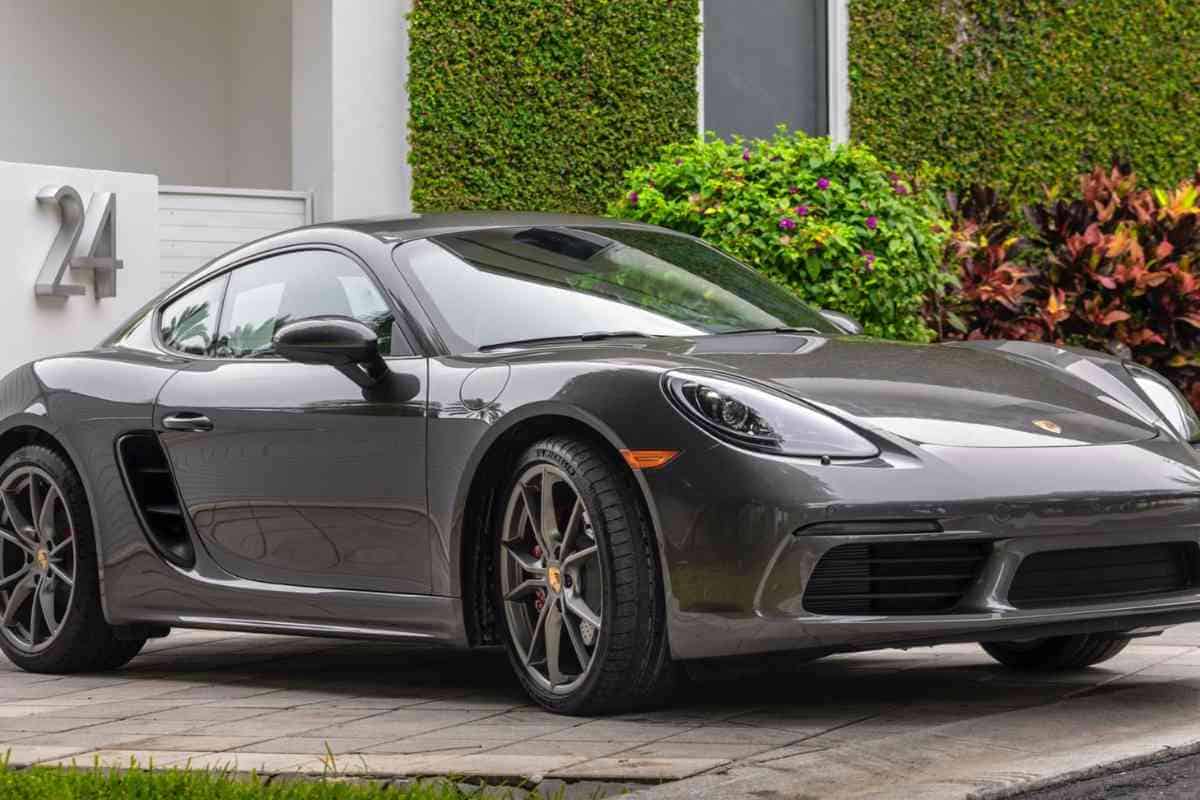 A Sunroof Is Noisy
If you have ever ridden in a car with a sunroof open, you know that there is so much wind noise that even the loudest conversations tend to get drowned out. Forget having any kind of meaningful conversation because it won't happen in a car with a sunroof, Cayman or not.
A Sunroof is Just Another Piece of Equipment to Maintain
A sunroof needs to be regularly cleaned and maintained to operate correctly. In addition, it has moveable parts that need to be repaired from time to time.
A non-functioning sunroof can cost your car's value. The dealership will ding the money your car is worth.
Like any other seal, a sunroof is surrounded by rubber. These rubber seals deteriorate over time and develop minute places for water to leak.
(Not to mention that the glass can chip, crack or break. If you have ever seen a rock peck your windshield, imagine the same thing happening on the glass pane of a sunroof).
Should your Porsche 718 have a sunroof that leaks, it must be a great driving experience to have rainwater dripping down on the seats. If you have to have the sunroof, buy a convertible.
A Sunroof is Heavy and Affects Performance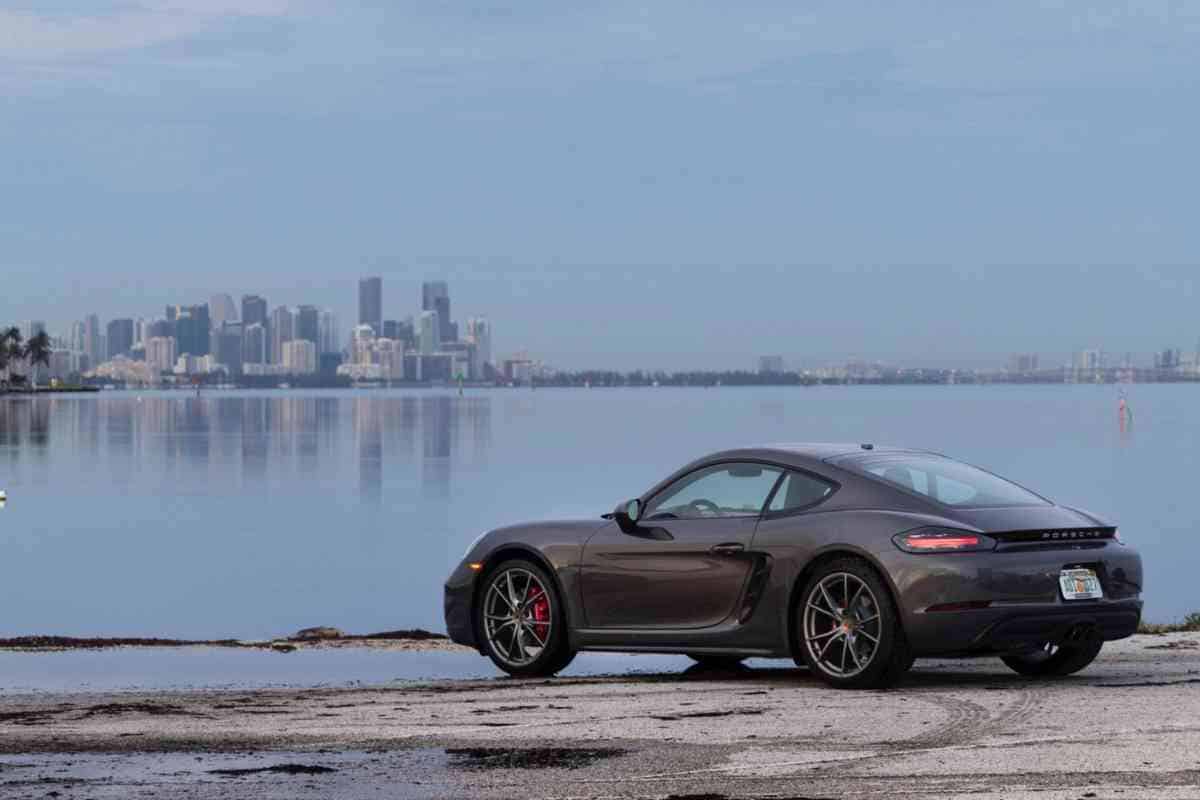 A typical sunroof is very heavy (even though you would expect it not to be), and the extra weight can slow your car down. 
Since the Cayman was built for speed with its DOHC flat-6 that produces 394 HP, only a few owners are going to want anything that makes the car go slower. If anything, I want something to help me reach 0-60 in 3.9 seconds, reach over 100 mph is a tad over eight.
While no one buys a sports car for the incredible gas mileage it achieves, any weight added to the car will affect fuel efficiency.
So, if you want a slower Cayman that costs you money in more gas, install the sunroof. Otherwise, buy the Boxster.
What Does Porsche Offer Instead of a Sunroof?
While the Porsche Boxster is not the same as the Cayman, it is a close cousin. Porsche only offers the Boxster as a convertible, so owners are getting their sunroof, albeit a very large one.
The two sportscars are priced nearly the same (the Boxster is a tad higher), so you don't have to worry about emptying your wallet just because you want to feel the wind in your hair.
The base price for 718 Cayman is around $53,000 with no frills, while the Boxster starts at about $56,000.
Key Takeaways
Porsche does not offer a sunroof option on the 718 Cayman
It is not recommended to have an aftermarket sunroof added to this car.
Porsche offers its cousin, The Porche Boxster, which only comes as a convertible.