Porsche SUV: Can the Porsche Cayenne Tow a Camper?
Have you ever wondered if the Porsche Cayenne could tow a camper? I have! Yes, I know the Porsche brand and camping are not the first thing to come to mind, but keep reading and you will learn a lot more. I did!
Here's what I found…
Can the Porsche Cayenne Tow a Camper?
Yes, the Porsche Cayenne is able to tow many different kinds of campers successfully. It has a towing capacity that can reach a maximum of 7,700 pounds which means that it will be able to tow a variety of teardrop trailers, pop-up trailers, airstream trailers, and some classic travel trailers.
We're going to break down each kind of camper here to let you know what might be possible to tow with your own Porsche Cayenne.
Porsche Cayenne Initial Thoughts
While most people do not equate the Porsche brand with getting outdoors and camping, this is a relationship that can provide very successful as long as you know your limits and set everything up safely.
The Porsche Cayenne is one of the most interesting luxury SUV's on the marketplace. Not only can it accelerate and handle like a much smaller sports car, it is also quite capable when it comes to storage, towing, and hauling capabilities as well.
Porsche is certainly not the first brand most people think of when it comes to SUV's, but that doesn't mean they are out of their element here. The Cayenne is one of the leading contenders in the SUV marketplace for many reasons.
Not everyone wants to sacrifice luxury when they go on their next adventure and pack up to go camping. The Cayenne would be a great example of that.
Today, we are taking a look at the intriguing Porsche Cayenne and going over some of its abilities when it comes to towing a camper.
Towing with the Porsche Cayenne
When you understand that the Cayenne can tow over 7,000 pounds at capacity, you should know that it can hold its own when it comes to towing – especially for an SUV of this size.
The Cayenne actually has the ability to handle a lot of weight and therefore you are going to have a lot of options when it comes to what kind of camper you want to use.
Teardrop trailers are the lightest campers that can be found on the road. These campers weigh 500 to 2,000 pounds and they shouldn't be any problem whatsoever for the powerful Porsche Cayenne.
Even a heavy teardrop trailer should be quite easy for you to tow in this SUV. If you're looking for something lightweight, this will be a great option for you, as there shouldn't be too much hassle here.
Pop-up trailers are another fairly light option for you, these kind of campers typically weigh anywhere from 1,000 to 4,000 pounds. Of course, that's a bit heavier than the teardrop trailers but the Cayenne should be able to handle these as well as long as they have a towing capacity that can match these numbers. You should still be able to do this without too much thought.
After pop-up trailers, you have airstream trailers. These trailers are quite unique and usually weigh anywhere between 2,000 and 4,000 pounds. It would be pretty rare to see one of these with a Cayenne, but it is possible, strictly in terms of towing capacity.
Next up, are classic travel trailers. These are the "typical" camper that you probably think of when you think of a trailer being towed by an SUV or a truck. It can be hard to judge what a classic trailer weighs because there are so many models and kinds of these campers, but a safe range would be anywhere from 2,000 to 8,000 pounds.
When you think about your Cayenne, that means that it would be able to handle most trailers, however as they start to get bigger you would have to start thinking about supplies, equipment, cargo, and how you could appropriately tow a safe amount of weight.
The range here is pretty wide so you definitely need to pay close attention to what you are looking to tow in this area.
Teardrop Trailers
Teardrop trailers are a great option for people who are looking for something that has a small amount of weight to be towed.
They could be considered mini travel trailers and are the best at being easy to take along without too much thought. Any kind of Porsche Cayenne should be able to handle a teardrop trailer with a fair amount of ease.
They're also aerodynamic, so if you haven't driven much with a camper attached to your SUV, it should be easy to navigate with.
There are different kinds of teardrop trailers and some may extend or fold-out to give you more space without extra weight. Some can offer more sleeping space than you would think.
You should be able to adapt a teardrop trailer to the vehicle quite easily without any problems with your Porsche Cayenne. For those looking for a no-hassle solution and for those who don't need too much space, a teardrop trailer probably makes a lot of sense.
Pop-Up Trailers
Pop-Up trailers are growing in popularity and they would make a great choice for a lot of Cayenne owners as well. Almost any kind of brand or model that you find should be able to be pulled by a Porsche Cayenne.
Pop-up trailers are usually much lighter than their "classic" counterparts and they can give you a great outdoorsy feeling by allowing you to feel like you're in a tent.
They can also be cozy and rather functional as well. Their "pop up" nature helps fold them up so that driving is somewhat of a breeze. You'll have better aerodynamics when driving and more space in the back when you are parked.
If you are camping in a warm climate, the pop-up trailer makes a great option because of the airflow that usually is able to come through the tent that you might not get in a more traditional camper.
You should always be careful to measure the towing capacity of your Cayenne to make sure that your pop-up trailer is safe for your SUV.
If you get a heavier pop-up trailer and then load it up with supplies, cargo, and equipment, you may be pushing the limits of what would be safe for the Porsche Cayenne. Always do an individual check and don't rely on general guidelines to keep your SUV safe.
Airstream Trailers
The airstream is simply a different kind of regular classic trailer, but it is so unique that it deserves its own category. An airstream trailer has a shiny metallic coat and is usually rounded.
It's distinct style would actually look somewhat odd being towed behind a vehicle that looks like a Porsche Cayenne in most people's opinion, however that doesn't mean it is off limits.
These aren't all that popular today, especially compared to other kinds of trailers that see a lot more publicity and use. They are often found from individuals who are selling well taken care of, but used models.
They're usually about 15 to 30 feet in length, and the Porsche Cayenne should be able to handle them easily, it's just pretty unlikely that you would want to mix and match these varieties.
Classic Travel Trailers
This is the typical trailer that is thought of when you say "camper" or "trailer". However, that also means that this is a fairly broad category that includes a lot of trailers that have different shapes, sizes, and weights.
All of those factors can affect how your Cayenne drives when pulling a trailer, so make sure to do your homework to see if a trailer can be pulled safely by your individual model.
These are usually larger than anything else on our list so far, which means that you will have a bigger and more comfortable space to live in when you are finally done driving.
That will probably make it very appealing to someone who would own a Porsche Cayenne. Classic trailers often include a bathroom, kitchen, and multiple places to sleep along with your area to eat and relax.
For those driving on long trips with their family, a classic trailer will be one of the best options due to all of this added space.
You should make sure that your Cayenne is able to handle the job as far as its towing capacity goes. Remember to add in any cargo or equipment that you will be packing up in to the trailer as well.
Conclusion
The Porsche Cayenne is able to do a lot of things that certain SUV's can't when it comes to performance. The ability that the Cayenne has to tow a trailer is quite impressive as well, but that doesn't mean that it can tow any trailer anywhere.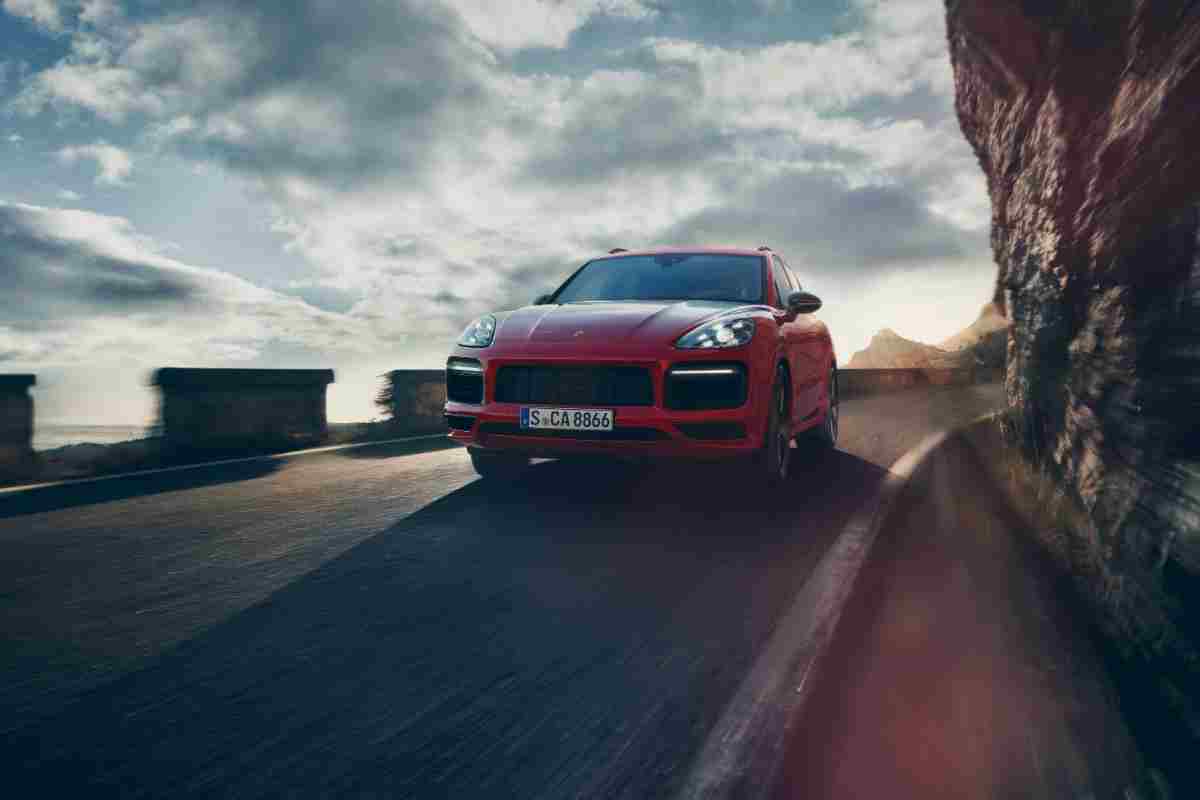 You should still be safe and make sure that the towing capacity and payload limits are being met with a bit of room to spare so that you are not in an unsafe driving environment.
The Cayenne is a luxurious vehicle and adding on a luxurious camper to the back for a long road trip would be one of the best ways to see the country in style.