Replacement Hyundai Keys: Cost To Buy And Where To Get Them!
This post may contain affiliate links. As an Amazon affiliate, I earn from qualifying purchases.
Car keys have become high-tech. Losing your car key has become a much more expensive issue. Let's look at replacement Hyundai keys: cost to buy and where to get them. Hyundai keys can come in many different forms. They can be a remote fob key, a smart key, a regular key, or a transponder. At any time you could lose your car key or it could become defective. This can cause serious issues if you are unable to enter your car or start the engine.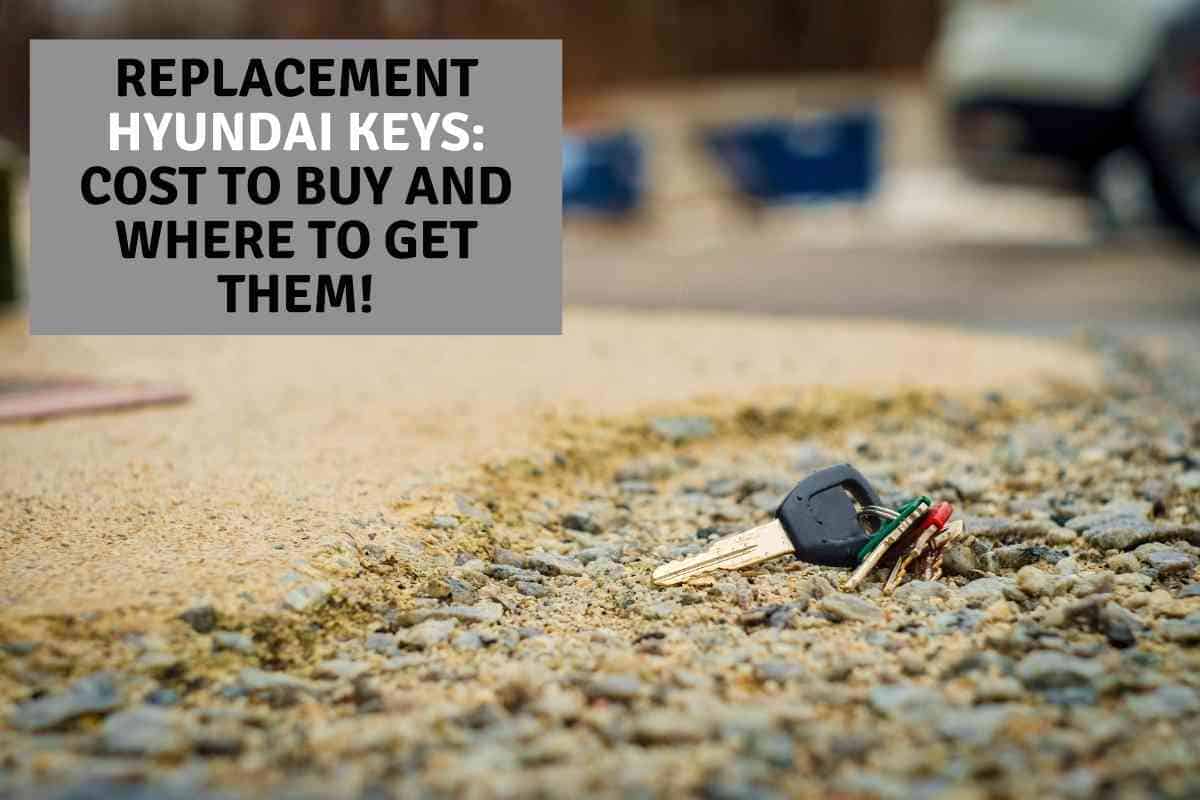 Table of Contents
Where can I get replacement keys for my Hyundai? 
If you lose your Hyundai key, no matter if it's a remote fob, transponder, or a smart or regular key, you have three options. You can call an automotive locksmith, have the car towed to the dealership, or order a key online. Whatever you decide, you could be looking at a cost between $90 and $440.
Today's vehicles are so much more technologically advanced compared to older generation vehicles that a car key is not like it used to be. Before you could simply go to your local hardware store and for a few dollars have several copies made that you could store in safe places around the house if you ended up losing your original key. That is not the case anymore.
Now car keys have microchips built into them that can open and lock car doors, induce a panic alarm, and startup the vehicle with a push of a button on the dash. Losing your key nowadays requires a purchase of an expensive replacement. Let us take a look at how much it can cost to order Hyundai replacement keys from a variety of different sources.
To get an idea of how much it may cost to order a replacement key for a new Hyundai vehicle, we have reviewed pricing models from several automotive locksmiths, checked the Hyundai website for dealership estimates for replacement keys, and checked out a few different online sources that specialize in mail-order replacement keys.
What affects the overall price of a Hyundai replacement key
The average price for a Hyundai replacement key can range from $90 to $440. That is before any costs that may be required for the programming of a fob. So, what exactly determines whether you will be paying closer to $90 or less or closer to $440 or more? There are several factors that can affect the overall price of a Hyundai replacement key.
Also, keep in mind it is important to always have at least one spare key stored away somewhere in your home. Having a spare key will help to reduce your overall costs when trying to obtain a replacement key.
For example, if you have your spare key, you can still operate your vehicle and drive it to the dealership rather than needing it towed. Also, having a spare will reduce the urgency of the situation and allow you to maybe have an automatic locksmith attend to your vehicle within normal business hours, helping to minimize overall costs.
That being said, here are some of the factors that can determine key replacement costs in more detail.
Key type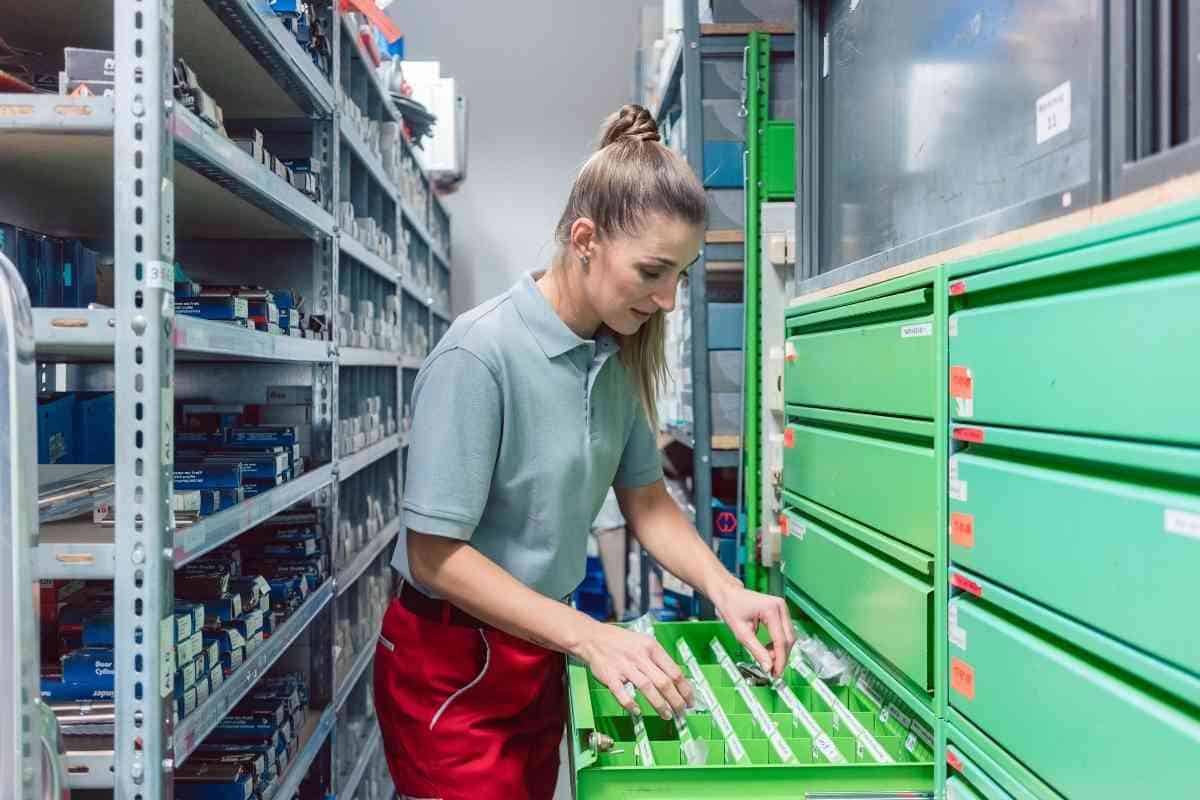 There are several different key types, and each key type has a different price to be produced based on what kind of electronics it contains or lack thereof. There is the basic key, an ignition key plus remote, a key fob with remote, and a key fob with keyless start and entry.
Basic key
A basic key may or may not contain a security chip. A basic can unlock the car manually with the turn of a key in the door and start the car by manually turning over the engine through the ignition. Cars with basic keys are much easier to steal than cars that contain a fob.
Ignition key plus remote
An ignition key plus remote can automatically lock the vehicle and unlock the vehicle, and the key can manually turn over the engine through the ignition.
Key fob and remote
A key fob and remote contain a remote for opening and unlocking the doors and the key fob can start the engine with a push of a button.
Key fob with keyless start and entry
A key fob with keyless start and entry is typically used for newer vehicle models. The owner of the vehicle never needs to touch their keys. They only need to be in their pocket or in their purse and when they are in close proximity to the vehicle, they can enter and start the vehicle without touching the key. You can just place the key in the cupholder and the vehicle will run.
There are some safety features built into these keys to make sure you do not lock the key inside the vehicle and to automatically shut off the engine when the key is no longer within proximity of the vehicle.
Model year of the vehicle
The model year of a vehicle typically determines the key type. The newer the model year of the vehicle, the more likely it will require one of the more expensive key types
Also, the model year will determine if the key fob will need to be coded electronically to give it the ability for keyless entry and push-button ignition. Coding a replacement key can cost an additional $50 to $100 on top of the original $90 to $400 base price of the key itself.
Day of the week, time of day, and your location
If you request the services of an automotive locksmith, timing can be a factor when determining the overall cost. How urgently do you need the key? Is it your only copy and now you are stranded? If it's a weekend, a holiday, or it's late at night, you may have to pay a premium for the service.
Also, if you are located far outside of the city in a remote location, you may be charged a mileage surcharge for the locksmith to come to you. Unless you have roadside assistance, a mileage surcharge by an automotive locksmith may still be a lot less than having your vehicle towed to a dealership.
If you can help it and you can wait for your replacement key, you could make a request with an automotive locksmith but have them attend to your situation during normal business hours. Doing so could save you some money once all is said and done.
Who you choose to make your replacement key
Prices are going to vary based on if you have a replacement key made by the dealership versus if you use the services of an automotive locksmith or order a replacement key online. If your replacement key needs to be coded, then it may be best to make sure you use an automotive locksmith or go directly to the dealership. This way if there are any issues with the coding of the key, they can be addressed immediately.
If you order a key online and something is wrong, it could take weeks before you get the issue resolved. Ordering a replacement key online may be the cheapest option, but in some cases, cheaper is not always better.
The two best options are using an automotive locksmith company or having your vehicle towed to any Hyundai dealership in your area. You do not necessarily have to go to the dealership you purchased your Hyundai at and to save on the cost of the tow service, you will want to choose the closest dealership.
If you have roadside assistance coverage, then there is a good chance that your tow will be fully covered or reimbursed which can make choosing your dealership as the source of your replacement key a little easier to swallow. That being said, typically the dealership is going to charge you more than an automotive locksmith company. However, for the price, you are guaranteed to get everything resolved quickly and correctly the first time.
Also, if you go to the dealership, there may be a chance that a replacement key is covered or partially covered by the vehicle's warranty. It never hurts to ask.
With an automotive locksmith, you may be taking a little more of a chance to save a few bucks, however, there are plenty of legitimate companies out there that provide excellent service.
Additionally, an automotive locksmith company will be able to send someone to your home or place of work or wherever your car is located immediately. For the quickest results, an automotive locksmith may be the way to go.
Coding requirement
As mentioned before, if the replacement needs to be coded to the make, year, and model of your vehicle, then it could cost an additional $50 to $100 on top of the base price of the replacement key.
Original or replacement ignition
If you have the original ignition in your car, then the dealership or an automotive locksmith should be able to make and program the replacement key based solely on your vehicle's year, make, model, and VIN number. If you have had your ignition replaced in the past, then it may take longer to create the replacement key and therefore it will most likely cost more.
Where to find replacement Hyundai keys
Earlier we talked about how the three main places to find a replacement key are going to be your local Hyundai dealership, an automotive locksmith company, and an online source. We also determined that the two best options for getting a replacement key made is going directly to the dealership or finding an automotive locksmith company.
What are some of the pros and cons of having a replacement key made by the dealership versus an automotive locksmith company?
Hyundai dealership
Going to the Hyundai dealership to get a replacement key may be the safest option, however, it may end up being the most expensive option. Often dealerships charge more for a replacement key, however, the Hyundai technicians at the dealership will know exactly what you need and will be able to get you back on the road in no time.
The technicians at the dealership are educated and certified in every aspect of Hyundai vehicles. The only catch is that they most likely will not come to you and you will need to get your vehicle to the dealership at your own expense.
Unless you have roadside assistance coverage that includes towing services, you could be looking at an additional couple of hundred dollars to get your Hyundai to the dealership.
Pros
The replacement key will be made by certified Hyundai technicians
Guaranteed to be done correctly the first time
Key replacements may be covered under the vehicle's warranty or extended warranty
Cons
More expensive than a typical automotive locksmith
Most likely will need to have the vehicle towed to the dealership
Automotive locksmith
Going with an automotive locksmith may be a cheaper alternative that can produce the same results as the dealership as long as the locksmith company is reputable and experienced.
As Hyundai technicians are knowledgeable on all things Hyundai, experienced automotive locksmiths are knowledgeable on all things key and lock-related.
Experienced automotive locksmiths help vehicle owners with acquiring replacement keys every day for any and every type of vehicle out there. They have the knowledge to determine exactly what it is you need, how to cut the keys, program the fob if need be, and how to get you back on the road as quickly as possible.
Also, they have the added benefit of convenience. In most circumstances, an automotive locksmith will travel to you to help you get access and start up your vehicle again with a replacement key.
Pros
Most likely will cost less than having a key replacement made at the dealership.
Experienced locksmiths possess all the necessary knowledge to fix your problem quickly and properly the first time.
Automotive locksmiths can travel to you to save you the expense and inconvenience of needing a tow.
Cons
You May encounter surcharges if you need service immediately and it is a holiday, weekend, or outside of normal business hours.
Could have some problems if you choose an unreputable automotive locksmith.