Should I Fix My Car Before Selling to CarMax?
This post may contain affiliate links. As an Amazon affiliate, I earn from qualifying purchases.
Selling your car is often such an intimidating process, particularly if the vehicle is used, not running, or simply broken down. Usually, you are presented with three options: do a trade-in, sell it privately, or get a third-party appraisal. Getting an appraisal on your used car is probably the easiest, and selling it to CarMax, the national used car retailer, can be quick and easy.
But then, does CarMax take cars that don't run? How does the appraisal process work? This post offers insight into CarMax's buying procedures and more.
Should I Fix My Car Before Selling to CarMax?
Repairing your car prior to selling to CarMax is not necessary. CarMax gives offers on various vehicles, including damaged cars. If your car has a bad transmission or other mechanical problems, CarMax will buy it. But since they may not resell those that have serious damage or have otherwise broken down, you won't get the best price possible.
The fact that you are wondering whether to fix your car first before selling it to CarMax is already a huge deal. Well, it might not be, if the problem isn't serious. Nevertheless, you have to be realistic while making the sale, especially a non-running vehicle.
So, it comes highly recommended that you first find out how much your vehicle will attract. On that note, here are a few things you should know to better understand their pricing.
How CarMax Determines Your Offer
Does CarMax give good offers? Well, as already mentioned, CarMax might not give you your car's worth. This is because it is not affiliated with any manufacturer, and it sets its own used car values. You must adhere to these rules for them to give you an offer.
For example, if your car has seen better days, that is, over than a decade old, CarMax might make you an offer on the vehicle. But the chances of you getting lots of money from its sale are pretty low.
Consecutively, CarMax will give you an offer if your car has a bad engine, but the quote you receive will reflect such. It is, therefore, imperative that if your car has any issues, you as the seller be trustworthy and honest. This is because one way or another, CarMax will determine the engine's state and any other issue, and it may cost you more.
Always disclose everything that is wrong with your car to CarMax since they will go ahead and inspect your vehicle before giving you a written quote. The quote may not impress you, but to be on the safe side, do a little bit of research on your car's value. Sometimes, many car owners overestimate the condition as well as the value of their car. To avoid this, look to various resources such as the Kelley Blue Book to obtain a value for your car.
Apart from Kelly Blue Book, you can also check your car's trade-in value using pricing guides from Edmunds. Note this value down for reference later.
To get your vehicle appraised, bring it to the CarMax buying center. Their associates will inspect the car and evaluate it based on:
• Condition
• Mileage
• Accident history
Regarding the condition, they will look at the interior of the vehicle, whether there are any holes or damage in the upholstery, including burns or any marks. On the exterior, they will check for dents, dings, or any other damage.
Although CarMax states that any small or slight issues have little impact on the final offer you get, they take into consideration conspicuous issues like flood damage or your vehicle's frame damage. Once everything has been assessed, they will give you a written offer on your car.
Accepting CarMax's Offer
Should you decide to go with the CarMax offer, you will be required to sign some paperwork as per the requirements of your state's department of motor vehicles. Of course, you can sell it on the spot and walk home with your payment.
If for any reason, you want to take some time comparing it with some other offers, the appraisal team will give you a written offer that is valid for seven days. This will allow you to shop around for better quotes or at least until you secure a replacement for your vehicle. This offer, however, is non-negotiable. If after the seven days you haven't made up your mind, your vehicle will be re-appraised.
When selling your damaged or used vehicle to CarMax, you must provide a certain credential to finalize the process. These documents include:
• The Car Title – Your car's title must be present for the sale. If for any reason, you don't have the title, you may visit your state's local department of motor vehicles to procure a duplicate. In addition to the car's title, any payoff details should be indicated and all the titleholders of the vehicle must be present.
• Car Registration – Also, to sell your car to CarMax, you must provide the current and valid registration for the vehicle. This is for the verification of ownership.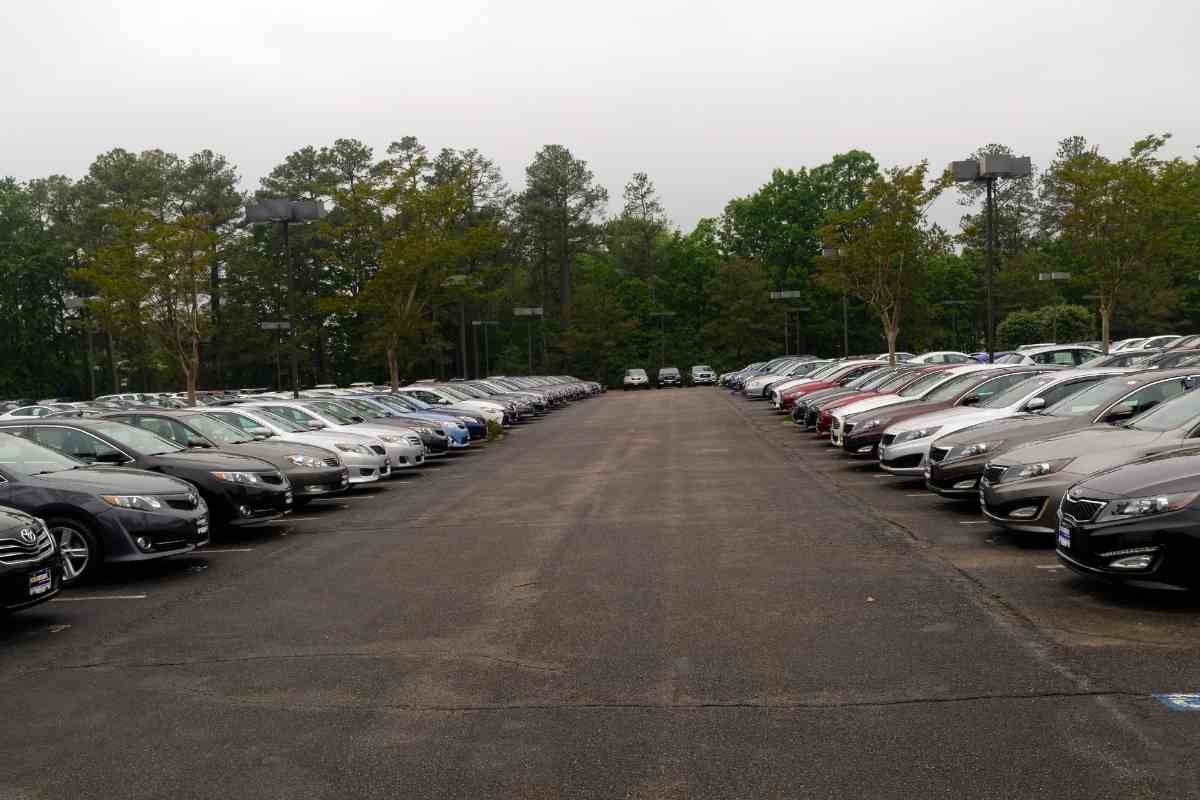 • ID – A valid and current state-issued photo ID is also needed for the sale. The same goes for each titleholder.
• Car Keys & Remote – You must also hand over all the car keys and remotes. However, if you only have duplicate car keys and no remotes, then the appraisal team will adjust the written offer they gave you to reflect such.
What Can I Do to Better My CarMax Appraisal Offer?
While it isn't necessary to fix your vehicle before selling it to CarMax, if you want to increase your chances of getting a better offer, doing last-minute maintenance or a thorough appearance detailing will help. Of course, what the appraisal team is concerned most about is the long-term maintenance of your vehicle, and it is the single most important factor that determines how much you will get.
Certain modifications and accessory add-ons make your car look better – a fancy paint or a spoiler, for instance. While these upgrades give your car a distinctive look, they might limit its market appeal. However, certain upgrades, including options such as leather seats or improved infotainment systems may add some value when you are selling. If, for example, you own a premium luxury vehicle or a sports car, replacing some of the wear and tear components such as the brakes and tires is a plus. This is because such vehicles are often equipped with high-performance brakes and tires that are otherwise costly to replace.
For the average vehicle, replacing these fixtures may not do much to your appraisal offer, but you can always consult with a CarMax appraiser for a detailed explanation of all the factors that will affect the offer you get. One thing is for sure though, keeping the miles low on your vehicle is a great way of minimizing the depreciation impact over time.
Trade-in Price vs. CarMax Offer
If you have done your research from the various trade-in resources and sites available, you might be tempted to go with it instead of the CarMax offer. This is especially the case after you compare the values of both. If you are lucky, the offers might be the same, or CarMax's price might be higher.
The good thing is, with the seven days allowed before you accept the offer, you get to choose which one to go with. If you are unsure about CarMax, or you want to sell it privately or trade it for another vehicle, this is the point where you leave. In fact, during this period, most car owners list their vehicles to see what kind of offers they get and if they are better. And usually, when they can't reach an agreement with a buyer or fail to sell, they opt for the CarMax offer.
Well, CarMax might not give you what you feel is worth your vehicle, but the process is seamless and less of a hassle than trying to convince someone to buy a damaged vehicle or one that doesn't run at all. Selling it to CarMax offers the following advantages:
• It saves you from the daunting and costly task of advertising your vehicle and the often disappointing task of showing it to people who may or may not buy it
• Since your car needs some fixing, it means a problem, and for that, and that is the leverage a buyer needs to drag down the offer. Also, CarMax prices are normally higher than what a dealer will offer you.
• All the paperwork is handled by professionals well-familiar and trained in registry laws.
• If your car has accrued some debt, selling it to CarMax is easier than finding a dealer ready to wait on the title as the issue is being handled
• Also, if you are deep in car loan payments, selling it to CarMax is a perfect opportunity to end the negative equity cycle. However, you must settle the difference since what you owe and what CarMax gives you may not be the same.
What Does CarMax Do with the Cars They Buy?
It doesn't matter much after you've sold your vehicle, but sometimes, many people wonder, what happens when you sell a car to CarMax? Well, CarMax buys damaged vehicles or those that don't run, including just about all makes and models. They even have some salvage title cars. But this is as long as the car passes its extensive and rigorous inspection procedures specified by the company.
Thereafter, the vehicles will undergo a complete makeover before they are sold. If, however, the cars have suffered serious damage or have a salvage title, they will often put it up for an upcoming option.
Closing Thoughts
Generally, selling your damaged or non-running car to CarMax is a good idea. Of course, this is dependent on your considerations such as other offers that you get after listing it. You can also choose to trade your non-running vehicle to CarMax if you want another vehicle immediately.
While CarMax offers a hassle-free experience as opposed to selling it to a third-party dealer, you must remember that the appraisal offer is dependent on the condition of your vehicle.
Luckily, if you have a premium vehicle and you want to get a better quote, you can make some upgrades that are more than just the outward appeal it creates. The best part is, even if this proves costly, you will still get an offer, even if your vehicle has clocked the 10,000 mileage mark.