How Reliable Is The Subaru Crosstrek?
The Subaru Crosstrek is a famed, robust, and compact SUV. Offering utility, ruggedness, and practicality, the car is an excellent choice for those looking for the abilities and features of a full-size SUV in a smaller package. But how reliable is the Subaru Crosstrek?
A powerful 2.0L four-cylinder engine, good fuel economy, and impressive ride comfort make the Subaru Crosstrek a very reliable vehicle. The cost, frequency, and severity of repairs earn it a reliability rating of 4.0 out of 5.0, which ranks it highly among other compact SUVs.
The Crosstrek is a great vehicle, but it sometimes gets eclipsed by more popular Subaru models like the Outback. Let's take a closer look at the Crosstrek and how it stacks up, so that you can decide if it's the right ride for you.
How Many Miles Does a Subaru Crosstrek Last?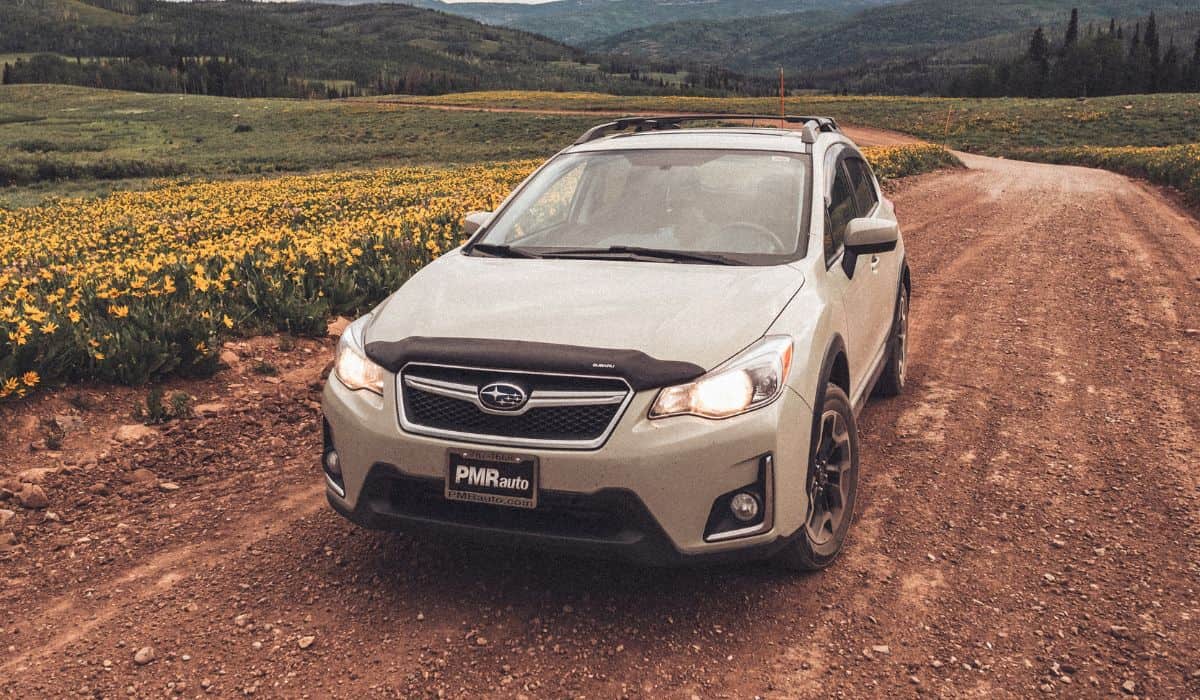 On average, a well-kept Subaru Crosstrek can last anywhere between 200,000 and 250,000 miles.
Based on driving 15,000 miles per year, you can expect the Crosstrek to run for the next 13-17 years before breaking down or requiring uneconomical repairs.
How Reliable Is a Subaru Crosstrek?
The Crosstrek is a very reliable SUV. According to consumer feedback and multiple reviews from credible sources, the Crosstrek has the highest reliability rating in its segment, with a 4.0 out of 5.0 rating.
That puts it above rival compact SUVs such as the Toyota RAV4 and the Honda CR-V.
What Are the Most Common Issues With a Subaru Crosstrek?
We've got to give credit where it's due: Subaru put a lot of effort into making the Crosstrek an excellent car. But like most vehicles, it's got some issues. The most common problems with the Crosstrek include:
Failure of the Brake Light Switch
Many Crosstreks have defective brake light switches that don't light when you press the brake pedal. In 2019, Subaru recalled around 2.3 million cars to fix this issue.
It would be best if you fixed faulty brake lights as soon as possible; otherwise, it could lead to a ticket or, worse, a rear-end collision. Aside from that, a failed brake light switch can also affect the transmission and ignition interlock.
Excessive Fuel Consumption
The Crosstrek's engine burns a third of a quart of oil every 1,200 miles. While Subaru insists that it's pretty normal, an engine that burns that much oil will keep you on your toes, requiring that you top it off relatively often. If you aren't paying attention, the oil can get too low and may cause permanent damage to the engine.
Adding continuously variable transmissions (CVTs) could help with this issue. However, lowering the motor tolerances and using lightweight synthetic oil will result in an engine that burns more oil than it should.
Premature Rust and Corrosion
Most cars nowadays have outstanding protection against corrosion. Even so, Subaru Crosstreks have shown that they have problems with undercarriage rust that can go haywire and threaten the car's integrity.
Road salts are usually the culprit here, and it may also be due to failure to protect the Crosstrek's underbody from rust. You can prevent some of this damage through frequent underbody washes. You can also have your Crosstrek undercoated when still new to help prevent excessive rust.
Problems With the EyeSight System
The EyeSight system is Subaru's technology that monitors your car's position relative to the road. It warns you if you stray from your lane or aren't braking as soon as the system thinks you should.
Unfortunately, many Crosstrek owners have complained of having trouble with this system since its inception. This safety system has proven invaluable when it works, but when it doesn't, it can be dangerous, causing problems rather than preventing accidents.
The Soy-Based Wiring Attracts Rodents
The Crosstrek's soy-based wiring is an eco-friendly idea by Subaru that backfired. The soy-based product used to coat the electrical wires has proven tempting for rodents who use it for their nests.
It's hard to picture how something so small can be so catastrophic until you have a family of squirrels and mice turning your precious Subaru Crosstrek into their home.
Soy-based wire coatings may initially be cost-saving. However, the replacement cost for the wiring that the rodents chew up will be very high.
A new wiring harness can set you back between $1,300 and $1,700 plus $500 or more for labor to install the wiring.
CVT Issues
CVTs usually help with fuel mileage. The problem with CTVs in Crosstreks is that they wear out faster than conventional gearboxes. Crosstreks with this problem tend to show hesitation when accelerating and wobbling when slowing down.
As it turns out, it's quite costly to repair the CVT once its warranty is over.
Steering Issues
Another common problem with the Subaru Crosstrek is the steering of the car. Prevalent in the 2016 model, this issue can be a pain to live with. The Crosstrek's steering reportedly gets locked while driving or makes a clicking noise when you turn it at full lock.
The car may also pull to one side while driving. This problem is very frustrating, but fixing it should be manageable.
What Are the Subaru Crosstrek's Best Features?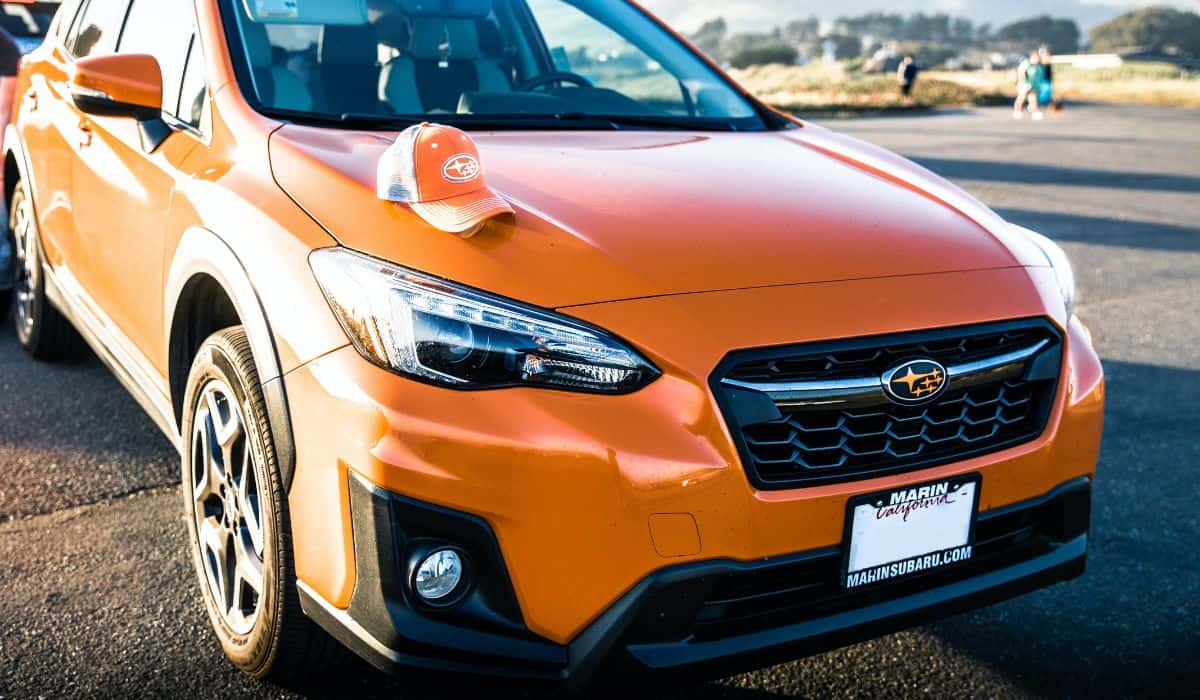 The Crosstrek offers excellent fuel economy, impressive ride comfort, and competent handling, making driving fun on curvy roads. It has a 2.0L four-cylinder engine partnered up with a continuously variable transmission.
This combination works exceptionally and gets 29 mpg overall, which is among the best for small SUVs.
The car's rear seats offer a lot of room, and the infotainment system is easy to use. Moreover, the manufacturer equipped the Crosstrek with forward collision warning (FCW) and automatic emergency braking (AEB) technology to increase its safety.
How Much Does a Subaru Crosstrek Cost?
According to Consumer Reports, here's what you can expect to part with for different model years of the Subaru Crosstrek:
2022: $24,320

2021: $23,295

2020: $22,145

2019: $21,895

2018: $20,575
The above prices are for the base-level trim of the Crosstrek. The vehicle's premium, sport, and hybrid trims usually go for a different price.
The Best and Worst Years
Since its release, Subaru has ironed out many of the Crosstrek's flaws. Consequently, complaints have significantly reduced over the years. Reviews across many automotive sites show that the 2022, 2021, and 2020 model years are the best and most reliable.
These models feature improved horsepower as well as the most up-to-date technology and safety features, including the Subaru EyeSight Driver Assist Technology that we mentioned earlier.
Although Subaru has a couple of reliable Crosstrek models, they've also been on the receiving end of complaints over some Crosstrek model years. 
Most of these complaints were because of issues with the 2016 and 2018 models, which had problems with the electrical system and a windshield that cracked easily. But perhaps the issue most people reported is the steering pulling to the left.