Toyota Land Cruiser Reliability: Which Years Should Be Avoided?
This post may contain affiliate links. As an Amazon affiliate, I earn from qualifying purchases.
Toyota's Land Cruiser has consistently dominated the off-road vehicle industry, and the company keeps improving it. Because of this, it's been widely acknowledged as the best off-road vehicle for many years. However, even a well-known and reliable vehicle like the Land Cruiser can experience complications, so drivers should avoid certain model years.
If you plan to buy a used Land Cruiser, it's best to avoid the 2008, 2011, 2013, 2015, 2016, and 2017 model years. These vehicle's owners report issues ranging from rough shifting to AC system and sensor problems. The most reliable Land Cruisers include the 2002, 2012, and 2020 models.
The Land Cruiser's origins date back to 1950 — when it was first developed for military use — so there are quite a few models out there. For this reason, it's best to check which models are reliable and which ones to avoid buying if you're in the market for a pre-owned vehicle. Let's take a closer look.
Which Toyota Land Cruiser Model Years Should Be Avoided?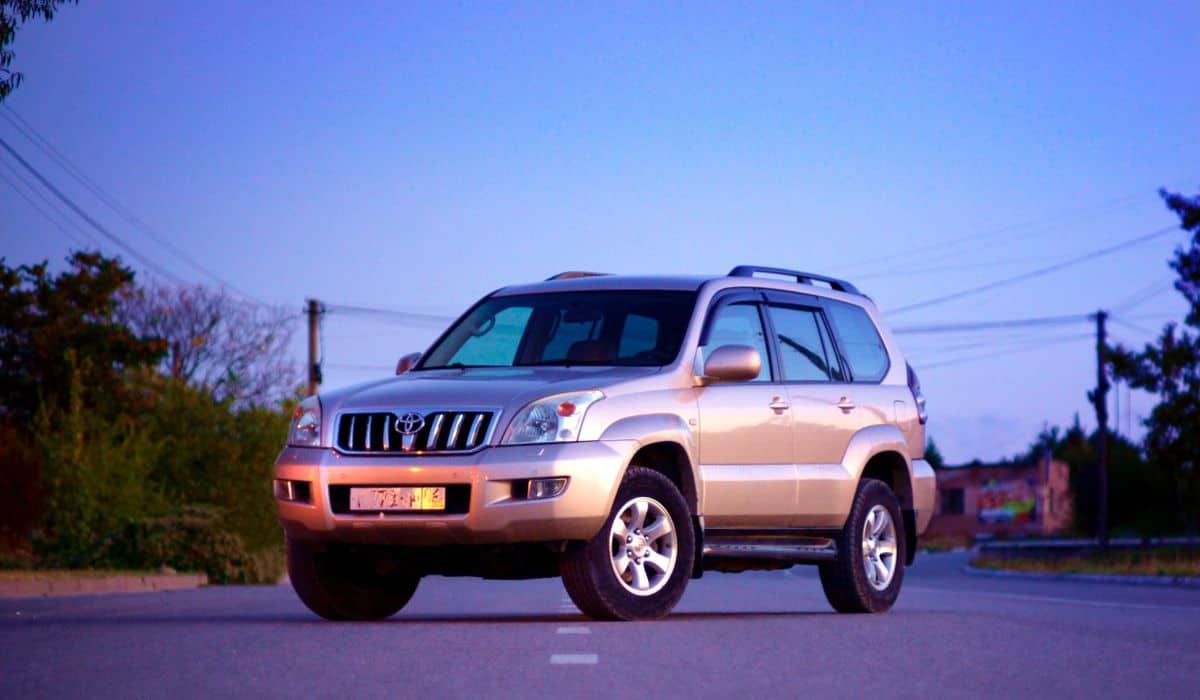 The Toyota Land Cruiser has received some complaints over the years, and it's important to take note of which models had more issues than others before you make a purchase.
Below are the Toyota Land Cruiser model years you should avoid:
2016 Toyota Land Cruiser
The 2016 Land Cruiser is one of the worst models. Though mostly well-received, it had a few problems that irritated some users.
Owners of the 2016 Land Cruiser complain about experiencing difficulties when shifting gears. The brakes on this model have also been known to fail. When applied, the breaks sometimes make noises, which could be an early warning sign of a more severe problem.
Although solutions exist, these issues can be costly to fix. Therefore, it's best to go for other models if possible.
2008 Toyota Land Cruiser
This SUV was the pioneering vehicle to adopt the more modern Land Cruiser shape.
However, the 2008 Land Cruiser's air conditioning sometimes stops working. In these cases, inspection revealed that the AC lines were rusty and required replacement. But repairing the AC can be costly.
The Key Fob also had a few issues.
2011 Toyota Land Cruiser
The dependability of this model won over many buyers. However, the 2011 Toyota Land Cruiser still had a few issues.
Owners have reported that the engine can stop suddenly, and that the car has issues with sensors. The sensors frequently malfunction, causing inaccurate warnings. Sensor problems may disappear after turning off the car and starting it up again.
2013 Toyota Land Cruiser
The primary issue with the 2013 Land Cruiser is lighting. Most owners complain the lights were placed incorrectly, causing shaking.
With shaky lights that may break free and stop working, this car is challenging and dangerous to drive at night. If your headlights are unsafe, you should have them fixed or replaced as soon as possible.
2015 Toyota Land Cruiser
The 2015 Toyota Land Cruiser is a relatively recent version of the legendary SUV.
It was generally a good and dependable model, except for its audio system — and given how frequently people use Bluetooth to listen to music or take phone calls, a sound system failure would be disastrous.
2017 Toyota Land Cruiser
The 2017 edition of the Land Cruiser is an attractive option for anyone shopping for a reasonably priced SUV.
But there's one important issue with this car. Some customers have experienced problems with the drivetrain. They reported a lot of vibration from the drivetrain, which can ruin the ride.
The problem is fixable, but it'll cost you.
Which Land Cruiser Years Are the Most Reliable?
The following models are the most reliable options. Keep an eye out for these ones if you're looking for a vehicle that'll last.
2020 Toyota Land Cruiser
The 2020 Land Cruiser is considered the best model of this luxury SUV. Toyota really outdid itself with this one. The 2020 model includes all the fantastic features that people of different lifestyles enjoy.
This car offers increased comfort even though Toyota fitted it with some retro seats.
From traction control to various safety measures, the Land Cruiser has many valuable functionalities. While the infotainment system isn't as excellent as it could be, the rest of the technology is outstanding.
With a V8 engine under the hood, this car also has an average fuel economy of 15 mpg.
2019 Toyota Land Cruiser
The 2019 Cruiser is from the same generation unveiled in 2008. While the design has aged, it still looks pretty excellent.
The 2019 version looks different from the original, but it's as sturdy as ever.
A few people have complained about the steering wheel being too heavy and the brakes being overly sensitive, but these are isolated issues you can disregard. The SUV is loaded with amenities, and its spacious interior makes it very comfortable.
2021 Toyota Land Cruiser
The 2021 Land Cruiser can handle everything that the previous version could. It's a beast on and off the road. This is one of the larger SUVs available, yet it manages and controls well.
It's loaded with state-of-the-art features that make the ride safer for everyone. There's plenty of room for cargo, and the optional third row can be folded down to provide more passenger space.
2012 Toyota Land Cruiser
This 2012 Toyota Land Cruiser is an excellent alternative if you enjoy off-roading. It has all-wheel drive so that it can handle any terrain, and you'll feel much more secure knowing that you have access to state-of-the-art safety systems that keep you from getting into trouble.
The model's interior is also excellent and presents a sophisticated and luxurious feel.
2009 Toyota Land Cruiser
The 2009 Toyota Land Cruiser is a good option if you're shopping on a tight budget.
It's a great buy because you won't have to give up many extra features for an affordable SUV. The 2009 model's fuel efficiency is poor, hovering at about 13 mpg in the city despite numerous upgrades.
Besides this, the 2009 Land Cruiser has been a great purchase for many people. All the advanced safety equipment, including electronic stability control, airbags, and various sensors, is standard issue.
The SUV also has a V8 engine, so the driving experience is decent.
2002 Toyota Land Cruiser
The 2002 Cruiser has good fuel economy, which is relatively uncommon in newer models. It's an excellent option to consider if you're on a tight budget since the car is part of the previous generation.
This vehicle offers impressive performance and flawless driving. Although it's two decades old, it has all the essential safety features.
Are Old Toyota Land Cruisers Reliable?
Yes, Land Cruisers are built to last.
These cars tend to lose their resale value quickly, but that means you'll be able to find a good deal. Land Cruisers are standard in the used car market, and you can rest easy knowing they're as reliable as when they're fresh from the dealership lot.
Toyota Land Cruisers can accumulate hundreds of miles while maintaining their mechanical integrity. They need general maintenance over the years, but usually nothing too significant.
Luckily, you can get a minimally used Land Cruiser at a fair price.
Why Are Older Land Cruisers So Expensive?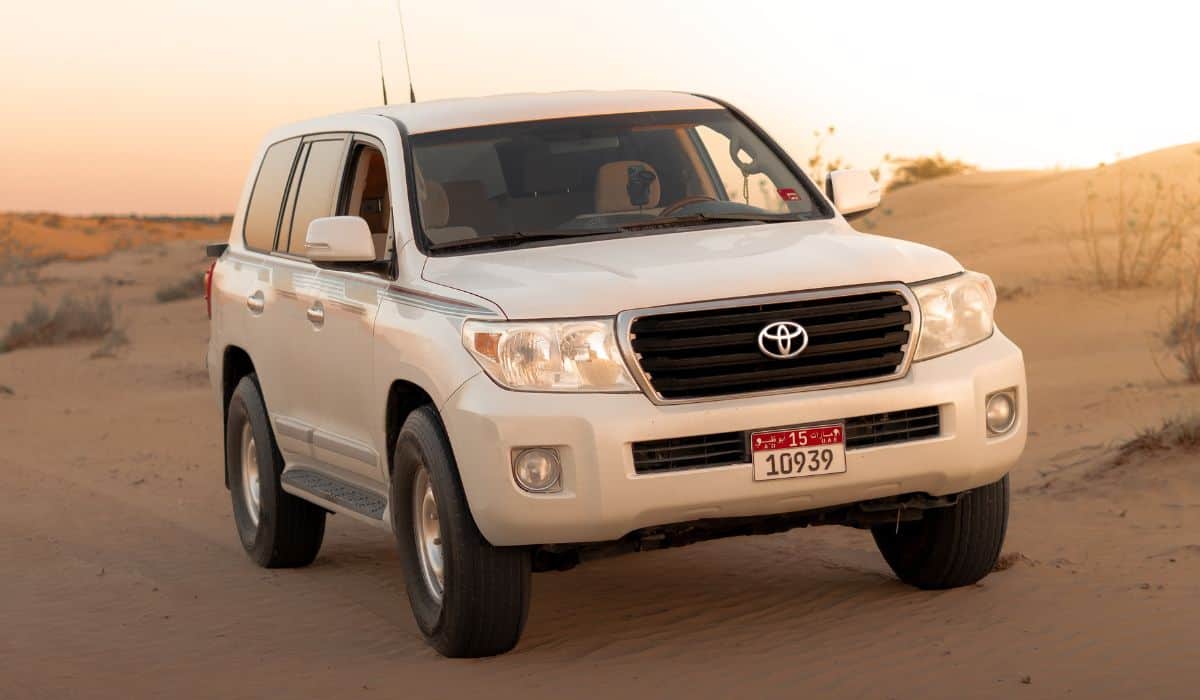 Most of the Land Cruiser's perks are also why these cars are so expensive. With a military history, these cars are extremely durable.
Older Toyota Land Cruisers also offer impressive off-road performance. Off-roading isn't a cheap hobby, but if you can afford it, the Land Cruiser is among the best options.
Land Cruisers are considered a luxury vehicle model with increased capability and many features. Since older Toyota Land Cruisers are rare in the United States, the prices continue to climb.