What Are Some Problems With Jeeps? [Explained!]
This post may contain affiliate links. As an Amazon affiliate, I earn from qualifying purchases.
Jeeps are popular vehicles, but before you purchase one you need to know what repairs will have to be made, either in the future or soon after purchase. What are some problems that Jeeps commonly have?
Most Jeep models have electrical problems, usually relating to the TIPM or the electronic shifter. There is also a high number of complaints about the transmission. The Jeep Wrangler is well known for the death wobble, which is quite dangerous. Jeep also has below-average safety ratings.
Not every Jeep has issues that need to be repaired, but it's important to understand what problems you may face as a Jeep owner. It's especially important when it comes to passenger safety and repair costs.
Common Jeep Problems
As with any vehicle, a Jeep experiences wear and tear and will demand repairs and maintenance. Usage and maintenance routines impact the frequency and severity of the repairs your vehicle will need.
While each model has its own set of problems to watch out for, there are some universal problems across all of the Jeep models. Some major Jeep issues, as listed on CarComplaints, are:
TIPM failure
Electrical shifter failure
Transmission failure
Death wobble
TIPM
Most Jeep models experience issues with the TIPM going bad or malfunctioning. The TIPM is the Totally Integrated Power Module. The TIPM directs power to the individual electrical components on the vehicle and ensures that everything runs properly.
When the TIPM breaks, the electrical components in your vehicle will turn on or off at random. The windshield wipers may turn on at random, the headlights may malfunction, and the automatic windows may stop working. If the TIPM fails, the electric starter won't be able to start the car. It will need to be replaced before the car can run. Replacing the TIPM can cost up to $1,200.
Electrical Shifter
If the TIPM fails or is malfunctioning, your vehicle may experience other electrical issues that will be resolved when it is replaced, but Jeep is known for other electrical issues as well. Another commonly reported problem is the electrical shifter component.
When your electrical shifter is damaged or failing, the transmission light and check engine light will turn on and you will experience symptoms like:
Trouble shifting gears
Getting stuck in gear
Starting in the wrong gear
Skipping gears
While there are other transmission issues you may want to take a look at, the electronic shifter is a good bet on a Jeep. It is relatively affordable to replace the electronic shifter, as it costs between $100 and $450.
Transmission
While the electronic shifter can cause trouble, some models, especially the Cherokee and the Patriot, have reported more serious transmission issues. There have been complaints regarding overheating, trouble shifting gears, and overall transmission failure.
Vehicles with the CVT transmissions like the Jeep Compass have issues with the transmission as well. CVTs generally wear out faster and require service or replacement more frequently.
Replacing a transmission can cost anywhere from $1,200 up to $3,400, depending on your model and the quality of replacement parts, and the area in which you have it serviced. While a replacement is generally a good idea or even necessary, you may have the option to repair or rebuild the transmission. The cost for this varies greatly based on the severity of the damage.
If your Jeep has a CVT transmission, it will cost $3,000 to $5,000 to replace. It is more expensive to replace a CVT transmission than an automatic transmission.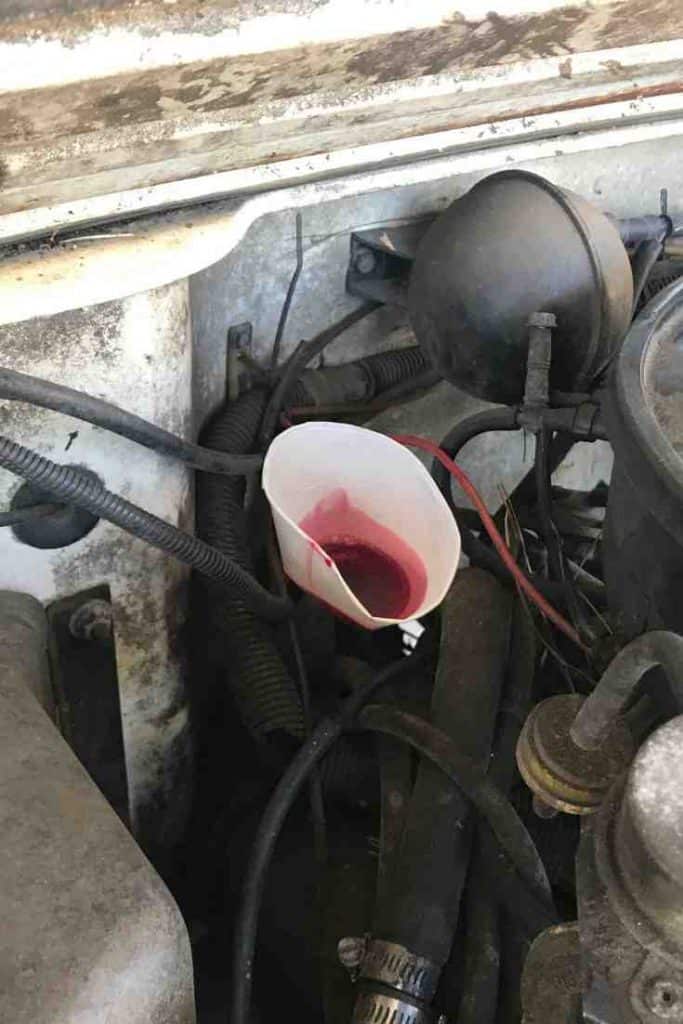 Death Wobble
The death wobble is an issue that occurs in large vehicles, but it is commonly associated with the Jeep Wrangler. The death wobble is when your vehicle starts shaking while you are driving down a paved road. The death wobble, as the name implies, is very dangerous and can cause the driver to lose control of the vehicle and crash.
Because the Jeep Wrangler is built to be a heavy-duty vehicle, it usually starts to shake when you are driving the pavement at high speeds. Sometimes a stock vehicle will develop the death wobble but often, cases of the death wobble are due to amateur work done to the vehicle.
To fix the death wobble, take your Jeep to a qualified mechanic so they can diagnose what might be causing it. Often, they will be able to make small adjustments to the suspension and remedy the issue.
Other Issues to Anticipate
Jeep is known for its rugged abilities and classic look, but some models lack pavement ability. The Wrangler especially was built to climb rocks and tackle dirt roads with ease, but it wasn't built for freeway speeds.
Because of this, most Jeep models get horrible gas mileage and aerodynamics. Quick acceleration isn't a strong point for Jeeps. Storage space may also be limited. To learn more about the downsides of a Jeep, click here.
Jeep Models to Avoid
While all Jeep models have issues, there are some that have more common issues than others.
Liberty
The Jeep Liberty has complaints concerning engine and power window failure. The Liberty still is a rough and tough vehicle that can handle both rough and smooth terrain if taken care of, but be wary of some of these issues when looking at a used model.
Cherokee
The Jeep Cherokee suffers from transmission failure and often has problems with the shifters. The Cherokee is a wonderful on-road/off-road vehicle that can take you anywhere but watch out for these issues and make sure you maintain them properly.
Wrangler
The Wrangler has many complaints from owners, but it's also a popular vehicle to go off-roading in. Most Jeep Wranglers have problems because of how often they are used, but the TIPM often fails regardless. If the suspension system is repaired or installed incorrectly, it may start the death wobble.
Although there are many issues that can occur in a Jeep, these issues are relatively easy to diagnose and repair. It can be expensive to do so, but most car repairs are expensive. If you have a Jeep that has mechanical issues, take it to a qualified mechanic.