Which 4Runner Is Best Off-Road? SR5, TRD, Limited
This post may contain affiliate links. As an Amazon affiliate, I earn from qualifying purchases.
The 4Runner is so unique from other vehicles that you might not think it needs a ton of trim packages to stand out. However, even though that may be the case – the Toyota 4Runner offers many different trim packages, allowing consumers to customize what they get as far as a vehicle that will work for their exact needs. This can be confusing, and some customers look for more help to see what they should buy.
Today, we are discussing the SR5, the TRD, and the Limited packages of the Toyota 4Runner to see their features and pros and cons each package may offer. Let's get to it!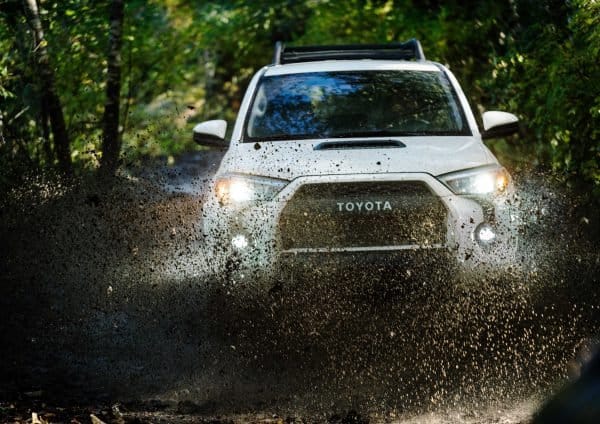 While you are researching 4Runners, be sure to bookmark the Toyota 4Runner category page and save these popular articles for future reading: What Are The Best and Worst Years for The Toyota 4Runner?, Does Lifting Your 4Runner Void Warranty?, and What To Look For In A Used Toyota 4Runner?
Which 4Runner Is Best Off-Road?
Between the SR5, the TRD, and the Limited – the TRD is the best 4Runner for off-roading activities.
The SR5 is the baseline package, the TRD is specifically designed for off-roading, and the Limited is a luxury model that actually sacrifices some off-roading abilities for a more comfortable ride in day-to-day usage.
There are also different models of the TRD package on the 4Runner as well. You can purchase the TRD Off Road, the TRD Off Road Premium, or the TRD Pro.
In this sense, the TRD Pro is actually the best 4Runner for off-roading because it adds even more features than the TRD Off Road or TRD Off Road Premium do.
For most consumers, the TRD Off Road is going to do enough and be enough of an upgrade that they don't have to dig in further to pay even more for premium packages, however it should be noted that they are out there.
Let's dig in to each package and see what makes them unique so that you can decide which one is right for you.
Stats for the SR5, TRD Off Road, and Limited Packages:
It's good to know what your vehicle is capable of when it comes to different trim packages. These packages are similar, but still have their differences so you should be prepared to adjust accordingly when making your purchasing decision.
Each of these packages has a payload of around 1500 – 1700 pounds. That's fairly normal for the industry, and the small changes between each vehicle really aren't enough to affect your purchasing decision.
The towing capacity comes out even closer, as a matter of fact they are all exactly the same. All of these packages on the 4Runner can tow 5,000 pounds.
That's a number that means your vehicle can tow most small boats or even some varieties of small trailers. While that's a great number, it doesn't vary between packages.
If you try to pay more for a premium package, you should be aware that you are not giving yourself the ability to tow any more than you would with the baseline models.
Standard Exterior Features
The SR5
The SR5 comes with a lot of nice features, especially for a baseline model. The headlights are a projector beam model and the tail lights are an LED model that allow for great visibility.
The tires are 17 inch 6-spoke alloy wheels, and all of the glass and windshield wiping technology is in place to make this an easy vehicle to drive during Winter months or when you are off-roading.
With the SR5 Premium edition, you also receive access to a smart key that has a push-button start that will make it a lot more convenient to hop in the car, especially when dealing with a cold climate.
The TRD Off Road
The tires get a slight upgrade with the TRD to 7-spoke alloy wheels, along with some custom upgrades on the outside of the vehicle.
The biggest upgrades are seen with the TRD Pro Package which offers Fox internal front and rear shocks as well as a TRD branded back exhaust along with another front skid plate, and even a unique Toyota brand front grille.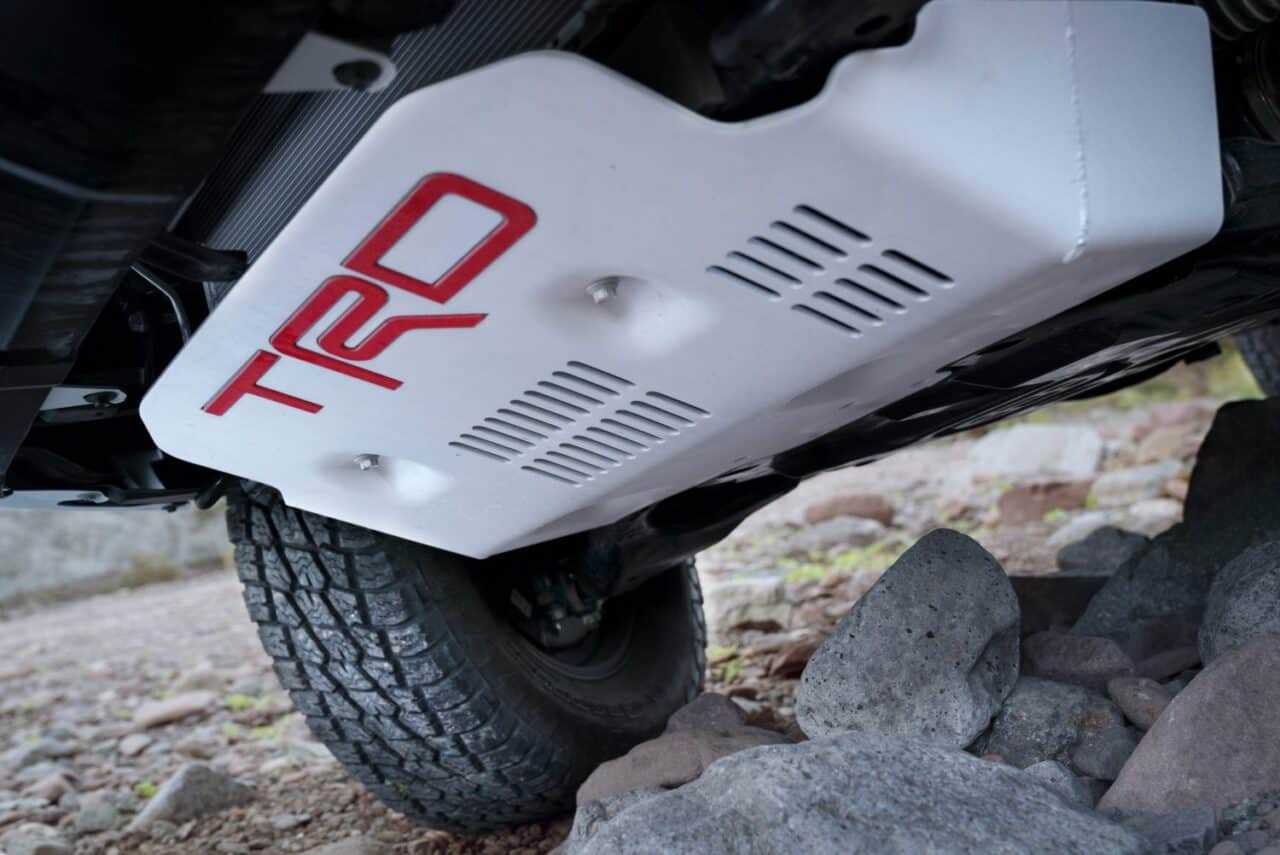 The TRD Pro really outshines the other packages in this regard when it comes to things that are simply on the exterior.
The Limited
The Limited has tires that are much bigger than the other models coming in with 20 inch wheels.
They honestly look a lot better on the vehicle than the 17's do. However, there isn't too much else to talk about on the exterior for the Limited outside of a power tilt moonroof with a sunshade.
Some people really love how a moonroof looks and feels, and it does give the car a bit of a feeling of added space.
It's definitely not necessary in a vehicle, but when you have an SUV that has a moonroof, it's definitely a feeling that you get accustomed to having.
Standard Interior Features
The SR5
Obviously, the SR5 has standard air conditioning with second row vents as well. There are some extra things here that make the SR5 stand out from other SUV's like a backup camera, power windows with jam protection, and a leather trimmed steering wheel that has Bluetooth hands-free abilities.
The SR5 has 1 USB port for the front passengers and 2 USB charge ports in the back seat, along with a cargo area 12V DC auxiliary power outlet.
The steering wheel gives the SR5 a nice touch that many other baseline vehicles don't offer. However, most of the other features here are pretty standard including the air vents, the USB ports.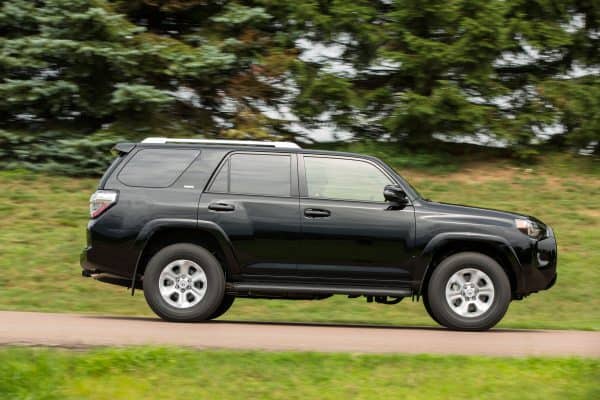 Everything works as it should for a new vehicle, but nothing stands out as being amazing or fantastic. In that sense, the SR5 does its job well, but it doesn't leave you gasping either.
The SR5 Premium package adds heated front seats, a driver's seat that is much easier to adjust, as well as fold-flat second row seating. It also comes with an auto-dimming rearview mirror that is nice to use as well.
The Premium package doesn't do anything too crazy, but it helps its driver and passengers ride a bit more comfortably and should be commended for that.
TRD Off Road Package
Keep in mind that the TRD Off Road Package does not really focus on the interior product as much as some of these other areas of the vehicle.
It does offer upgraded floor mats and it has a center console that has a nicer design than the standard 4Runner offers. The "Premium" version of the TRD does offer the heated seats and the more adjustable versions as well.
The TRD Pro comes in with the awesome moonroof feature which many consumers look for so as to get a bit of luxury in the cabin.
The Limited
The Limited steps things up in the interior for sure. It has a dual zone automatic climate control system that should keep everyone feeling comfortable. The seats are the most comfortable that are offered by Toyota, and are leather-trimmed, heated, and ventilated.
The Limited is the most comfortable 4Runner to ride in, and it really shows in the interior of the vehicle, which should really be felt if you are trying to make a decision.
Multimedia
Most of the models come with an 8-in touchscreen display, Android Auto & Apple Car Play, Sirius XM with a 3 month trial, and Wi-fi Connect with a 3 month trial.
This is included regardless of if you are buying the SR5 or the TRD Off Road Package, or even the Premium versions of those two packages. If you are buying the Limited, that is the package that receives upgrades when it comes to the multimedia settings.
The Limited gets a big boost here. It gets a Premium Audio system, along with a Dynamic Navigation system, a subwoofer and amplifier, and boosted free trials when it comes to things like Service Connect.
The biggest thing to take away here is that if you are someone who needs a premium audio system, you'll want to head towards the Limited model, or be aware that you will need to make some aftermarket customizations to the SR5 or TRD Off Road Packages.
Standard Safety Features
In a move that makes a ton of sense, and one that most auto makers should conform with, the standard safety features on a Toyota 4Runner do not change based on what vehicle you are purchasing.
Toyota has put an emphasis on safety and that will show in consumers' loyalty as time goes on.
Toyota 4Runners all come with what is known as "Toyota Safety Sense P". This is a fancy name to describe a safety system that includes pre-collision detection with pedestrians, lane departure alert, and some other convenient items like automatic high beams and adaptive cruise control.
There are obviously some other safety systems in the vehicle such as advanced airbag systems and anti-lock braking systems along with traction control, but those are standard on most vehicles these days, and that may be more of a personal preference based on the feel of the vehicle.
What you can take away from this is that you can be confident that no matter what Toyota 4Runner you buy, you are going to be impressed with the safety features in their vehicle, and upgrading to a Limited package or a TRD package from the SR5 will not give you a safety boost when it comes to these vehicle features.
Standard Mechanical Features
The SR5
The SR5 and SR5 Premium has what is known as "Auto LSD" or automatic limited slip differential. The SR5 and SR5 also offer A-TRAC, as well as anti-lock brakes and a full size spare.
These are nice features that make the car more reliable to drive whether you are in inclement weather or if you are trying to drive in an off-roading situation.
The TRD Off Road Package
All of the TRD family (including the TRD Off Road, TRD Off Road Premium, and TRD Pro) comes with locking rear differential, multi-terrain select, and crawl control to help you keep it in control when you are off-roading.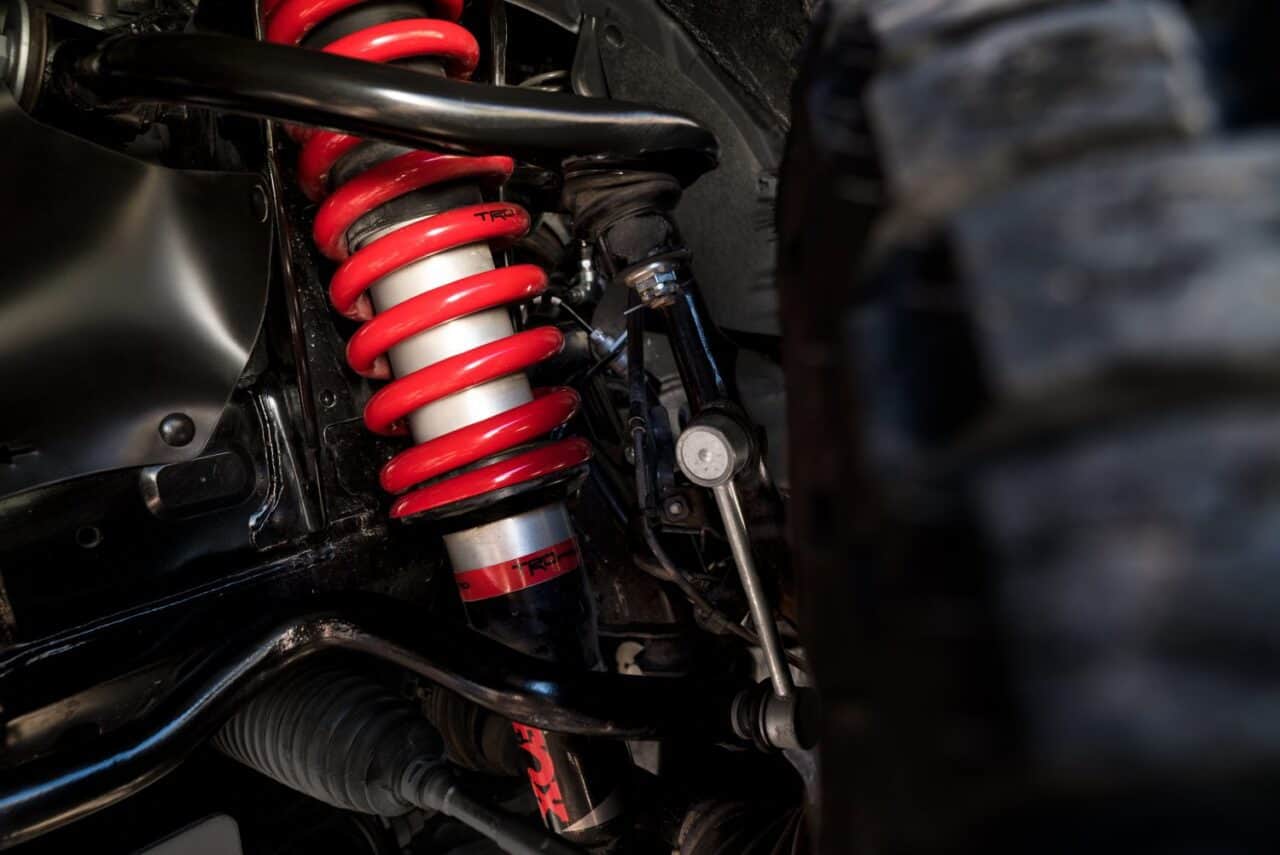 This is one of the biggest selling points of the vehicle, so you should take a look at these features carefully if you are trying to buy a 4Runner that you will use for off-roading a lot.
The Limited
The Limited adds in a full-time 4WD system with A-TRAC as well as a X-REAS Sport Enhancement Suspension.
The Limited isn't quite as handy as the TRD Packages, but it does offer a great mixture of off-roading talent along with the great luxury that you will be feeling inside the cabin area.
Other Options
You should be aware of other options that may be open to you from your dealer as this is not a complete list of customizations or a list of custom options that you may be able to upgrade to for a relatively small fee.
It's important that you know everything about the car you're buying before signing on the dotted line, so make sure to do your homework about the individual vehicle that you are purchasing and whether any of these features may actually end up costing you more in the long run.
The Toyota 4Runner has a unique design and it's fun to see on the streets or on the off-road trails. As of the time of this writing, you can get the 4Runner in a lot of great colors, including:
Metallic Grey
Metallic Silver
Blizzard Pearl
Super White
Midnight Black Metallic
Barcelona Red Metallic
Nautical Blue Metallic
The TRD Pro Package adds one awesome option, which is "Army Green". It's an awesome looking vehicle that can attack all kinds of off-road trails with attitude.
All Toyota 4Runners come with a 3 year / 36,000 mile comprehensive warranty, along with a 5 year / 60,000 mile powertrain warranty.
These are fairly standard numbers for the industry and should help to protect you and make you feel confident during the early life of your vehicle.
Toyota also offers a 5 year / unlimited mileage corrosion warranty and they issue a complimentary maintenance plan for two years or 25,000 miles as well.
Is a 4Runner Good Off Road?
Yes, no matter what 4Runner you buy, you are purchasing a vehicle that can handle itself on off-roading trips quite well.
The TRD Off Road Packages are the ones that are best equipped to deal with the off-roading aspects of life (especially the TRD Pro), but there are no 4Runners that you would look at and say "This vehicle doesn't do well off-road)
What is the Difference Between the Toyota 4Runner Models?
Just to recap:
The SR5 is the baseline package of Toyota 4Runner
The SR5 Premium is an upgraded version of the SR5 (mostly interior / comfort aspects)
The TRD Off Road Premium takes the TRD Off Road and adds some interior / comfort aspects
The TRD Pro is the best 4Runner for off-roading
The Limited is the 4Runner that is the most comfortable and most luxurious
This is an easy way to remember the differences between the 4Runner models in a nice and quick summary so that you will get the vehicle that you want.
More 4Runner Resources
If you enjoyed reading about the Toyota 4Runner, you will surely appreciate my other related articles. These articles delve deeper into specific aspects of the 4Runner such as its off-road capabilities, interior design and technology features. Additionally, I have compared the 4Runner to other popular SUVs in its class to help you make an informed decision about your next vehicle purchase. Give them a read; I am sure you will find them as interesting and informative as the first article.