What To Look For In A Used Toyota 4Runner?
This post may contain affiliate links. As an Amazon affiliate, I earn from qualifying purchases.
The Toyota 4Runner is a legendary offroader that has been with us for years. It first entered the US market in the '80s and has stuck by ever since. The 4Runner has a solid reputation for offroading and reliability.
But, this doesn't mean it's a perfect car. So, before you buy one, it's best to know what some of the common issues are. In this article, we'll talk about what you should look for in a used Toyota 4Runner.
What to look for in a used Toyota 4Runner?
If you're buying a used Toyota 4Runner, you should look for rust, transmission, and braking issues. Some of these problems are common in several generations, while others correspond to just a specific year.
It's important to say that Toyotas are usually very dependable, but the 4Runner has faced some reliability problems.
The first-generation Toyota 4Runner entered the US market in 1984 with a barebones approach. It was basic, reliable, and rough. Driving this vehicle on the road wasn't a gratifying experience, that's for sure.
Though it was underpowered, it was rough. The Toyota 4Runner tackled the most challenging terrain with ease and went for hundreds of thousands of miles.
Since most bought it used the 4Runner for hard work, it's hard to find these earliest models in good conditions.
With the second generation, the Toyota 4Runner improved considerably. Aspects like suspension and braking went through upgrades, plus the interior was now less barren. Also, powerplants increased slightly in power and reliability.
This generation went through some aesthetic upgrades and included an improved transmission. But these improvements didn't save them from a bad reputation with regards to safety.
In the US, they weren't deemed as safe, ranking low in crash tests.
Toyota worked hard to improve on their rugged SUV with the 3rd generation. This Toyota 4Runner came with more powerful engines, an inline-4 cylinder, and a V6, with respectable performance.
Mechanical improvements included electronic locking rear differentials, airbags. Later, Toyota added an improved automatic transmission.
Think of it as a tractor wearing a suit. Still, unfortunately, handling wasn't the best. Yes, it had improved, but other SUVs, more geared towards luxury, handled better.
The third-generation 4Runner was a popular model. It saw some of the highest sales in history.
When the fourth generation came along, the improvements were considerable. Toyota worked hard to improve on the chassis, and we'll explain why later. But, most interestingly, this version came with a 4.7L V8 engine that came with other, bigger Toyota SUVs.
Features included rear air suspension, a lockable differential, descent control, and driver aids. With so many improvements, this was a popular option for adventure seekers all over. But, underneath, this vehicle remained similar to previous models.
It still included a solid axle and an old automatic transmission. While these features make it great for offroading, it's not the best for everyday use.
The fifth generation was a significant advancement in aesthetic aspects. With its boxy design, the 4Runner looked great. However, underneath, they dropped the V8 and stuck with the reliable but old 4.0L V6 and a 5-speed automatic transmission.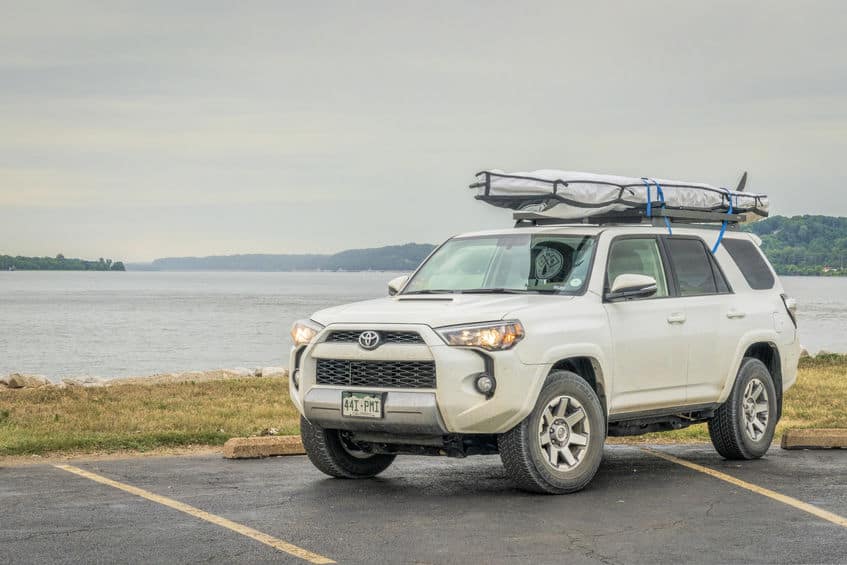 So, Toyota stuck to an equation for worked, for them. But, this is also something that owners need to look out for. With such few mechanical improvements over the years, a problem can persist. And that's what we'll cover in the following sections.
Common Toyota 4Runner issues
The Toyota 4Runner maintained several mechanical aspects throughout several generations. This situation translates to a carryover of some issues. But, then, there's the engine, which is reliable but old.
It's also important to highlight that the first two generations came into the market decades ago. As a result, most older models are worn down, and finding one in good condition is very difficult.
Adding to this, the 4Runner wasn't safe to drive, according to authorities. So, unless you want a special project car, buying these as daily drivers is not advisable.
We will still include some of their issues in this article. But, we will mainly focus on later generations. And, we start with the most common problem the Toyota 4Runner has.
Rust Issues
The Toyota 4Runner has significant rust issues, and it's been consistent throughout the years. According to websites like Car Complaints, it's amongst the most frequent complaint in these vehicles.
Rust becomes noticeable at about 120,000 miles. But, with corrosion, this is usually bad. So, while you might consider that this mileage is high, it means that it started many miles before.
This problem is common in fourth-generation 4Runners, especially in models from 2003 to 2006.
Unfortunately, users have highlighted that they noticed the problem only after a service. In fact, the problem was so common that Toyota had to issue a recall to fix the affected vehicles.
But, there are still some out there with no treatment.
While there are protection methods, like specialized coating, it's hard to fight back rust once it has started. In addition, common fixes cost $1,800 or more.
Automatic Transmission Issues
While the 5-speed automatic transmission is generally robust, it can present issues in one particular aspect. Many users highlighted that the 4Runner got stuck in one gear or wouldn't shift into drive. The most common symptom is rough shifting or a general loss of power.
Like we said before, this transmission is standard across multiple generations, so this problem can occur in 4Runners from 1990 up to 2016.
Unfortunately, the mileage isn't consistent. Some users reported having troubles at 45,000 miles while others at 150,000 miles.
The leading cause for this problem is either a solenoid or a throttle position sensor. Therefore, you should expect that latter to occur in the newer generations.
Toyota mechanics know about this issue, and some go as far as recommending a complete transmission overhaul. However, this isn't necessary in most cases, as replacing these faulty parts is enough.
Airbag Recall
Toyota used airbags from a particular manufacturer, Takata, in the fifth generation 4Runner. This brand was problematic to a catastrophic point. The main symptom was concerning, as some airbags deployed without warning.
The company provided replacement airbags for several of the latest generation 4Runners. But the critical year was 2015. So, you must check any models that were produced in 2015, plus 2014 and 2013.
Toyota issued a recall, but not all owners took theirs to the dealership. If you're considering a 2015 Toyota 4Runner, you should have it mechanically checked for this issue. Ask for service records and all information regarding recalls.
Cracked or melted dashboards
This particular problem affected the 2003 and 2004 vehicles specifically. In fact, according to Car Complaints, it's the most common issue across all 4Runners. This year saw 809 complaints, most of them centering around the interior.
In sunny areas, users reported melted, sticky, or cracked dashboards. Now, some people might consider this only an aesthetic issue, but it's more severe than that. The damaged surface can lead to faulty airbag deployment.
As the company did with other problems, it recalled those affected vehicles and reimbursed others who had repaired the part.
Misfires and lack of power
Some users reported a lack of power, misfires, irregular fuel consumption, and poor performance. Years include the 1996-2002 models and 2011-2012.
The problem is a faulty mass airflow sensor. Fortunately, it isn't catastrophic. Replacing or cleaning the sensor will set users back at most $300. But, it's vital that you fix it, as losing power on the highway is dangerous.
Braking issues
2017 Toyota 4Runners have had braking problems. These include locking, premature wear, and weakened stopping power. Some users in 2014 and 2015 models have also reported these problems.
While there isn't a defined cause, nor has Toyota issued a recall, it's due to low-quality components like the master cylinder and rotors.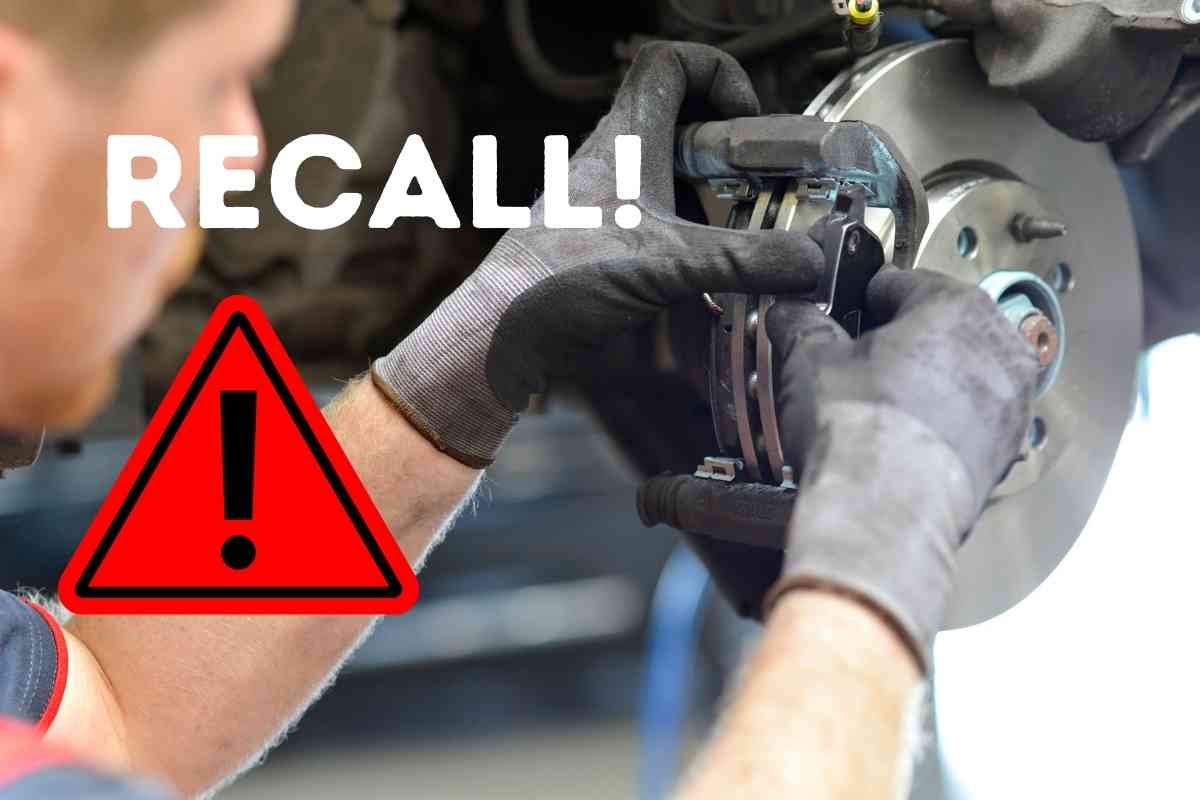 Since braking is so important, you should have a specialized mechanic go over the entire system.
Sagging
This problem is quite common with second-generation 4Runners. Back then, Toyota replaced the leaf spring system to improve the ride and installed a coil rear suspension. But it proved weak in quality, causing most of the later second-generation 4Runners to sag.
While these are older vehicles, if you buy one, check and install more robust aftermarket components. A sagging car can lead to instability and braking issues.
As we've seen, there are some of these issues that can be pretty serious. But, interestingly, the 4Runner is amongst the most reliable SUVs out there. So, what are some of the best models to buy?
We'll find out in the next section.
Best Toyota 4runners to buy used
Almost all vehicles under the Toyota and Lexus brands hold up their value quite well. In the 2020 iSeeCars study, results showed that Toyota is one of the brands that depreciate the least.
Interestingly, the 4Runner is amongst those that hold value.
This study also looked to find out which model is more likely to surpass the famed 200,000-mile market. Again, the 4Runner excelled, ranking as the best midsize SUV in this category.
Around 4% of all of those on the streets surpass this achievement.
So, there are a lot of 4Runners out there that are reliable and worth a look. The models on this list are some of the better-used models out there.
Fifth-generation 2010-2013
These years offer a good balance between a lower price and fewer mechanical issues than other models among the fifth generation. Plus, as they are relatively new, you can still find some with decent mileage.
Fifth-generation 2017-2019
These are more expensive options, but they have lower mileage, some depreciation, and you can find some of them in excellent conditions. Also, they are amongst the least problematic fifth-generation 4Runners.
Fourth-generation 2006-2008
As we saw before, 4Runners in these years have had corrosion issues. But they're also the only models with a V8.
So, if you want a bigger engine, you can look for the later models, which included the upgraded 4.7L powerplant. But, again, be sure to perform a rigorous check to find any rust issues.
These are some of the better 4Runners to buy. But, as with any used car, you have to check all the problem aspects with care. Otherwise, you might find a lemon that will suck your finances dry.
So, to avoid that, let's see some of the worst Toyota 4Runners to buy.
Worst Toyota 4runners to buy used
Just as some generations are reliable, other 4Runners don't perform well. The main issue is rust, but other problems might accumulate. The following list contains the most troublesome years and, it's best to avoid them.
Any modified 4Runner
Unless you want a 4Runner to do some extreme offroading, modified vehicles will come with a flurry of issues. They've been through some of the most challenging terrains and have had to get out of it.
So, the transmission, differentials, and engine have all suffered.
Buying modified vehicles also carries uncertainty. Since you do not know what the labor quality is behind them, it's a guessing game.
Add to these rust issues, and you have the perfect recipe for a bottomless money pit.
Fourth-generation, 2004
One of the worst 4Runners out there is the 2004 model, which has the most complaints and issues.
This vehicle had rust issues, cracked dashboards, and transmission problems.
Fifth-generation, 2015
This model was plagued with airbag, braking, and interior issues. The 2015 4Runner was particularly bad. Though it might hold its value, it's best to avoid this year, as many of the problems involved recalls and significant repairs.
First and second-generation models
Now, this point should carry an asterisk, and, well, it does. The first and second-generation 4Runners are basic. They do not have basic safety features and can be pretty unstable in highway conditions.
Plus, due to their age, some states might not allow them on the streets. So, if you're looking for an older model for a daily driver, then the 4Runner isn't ideal.
But, if you're looking for an exciting piece of 4×4 history, then finding a well-maintained model is interesting.
Closing thoughts
The Toyota 4Runner has been with us since 1984. It's basic and rough. But, the earliest models might be too primitive for everyday use.
It holds its value better than other brands and has excellent reliability and reputation. So, it's a tempting option for a rugged 4×4. This article aims to answer all the questions you might have about buying a used Toyota 4Runner.
The main issue is rust, and it has plagued the 4Runner since 1996 and up until the fifth generation. So, whichever model you're buying, be sure to check it for signs of damage. Also, ask for service history and recall information.
The 4Runner has an excellent combination for offroading.
It comes with body-on-frame construction, a rugged transmission, and a reliable engine. But, this means that the issues carry over through the generations.
Automatic transmissions have shown issues throughout the years, so have them checked. Drive the 4Runner and feel the shifting, acceleration, and power. Any irregular behavior should raise red flags.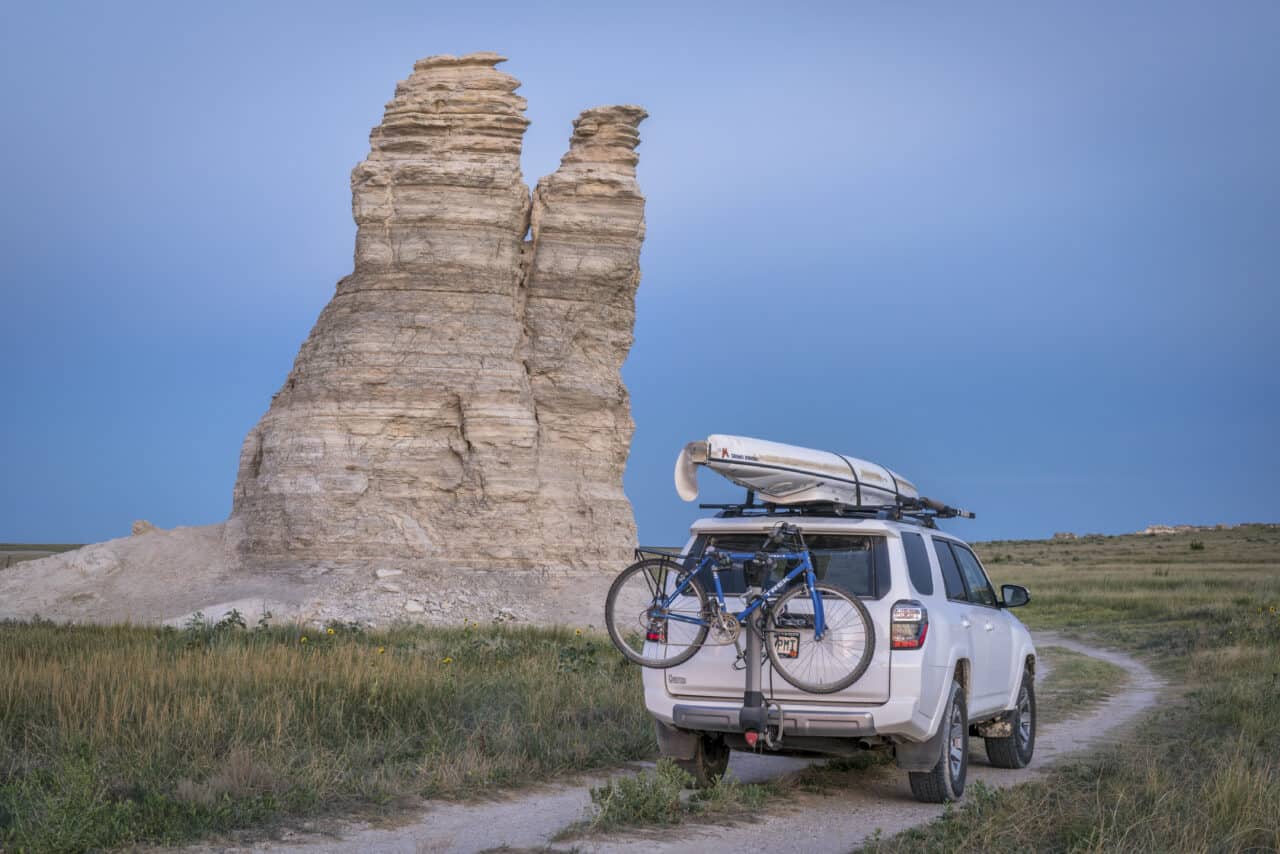 Since the 4Runner is ideal for offroading, some of the models out there will have gone through tough times. So, any modified vehicle can carry excessive damage that is hard to detect. Ideally, you should avoid highly modified 4Runners.
If you're looking for a used 4×4 that can bring you toughness and practicality, the 4Runner is an interesting choice. Hopefully, with this article, you have enough information to make an educated decision.