What are the Best Years For the Chevy Silverado? (Answered!)
This post may contain affiliate links. As an Amazon affiliate, I earn from qualifying purchases.
Thinking about trading your sedan or SUV in for a truck? Need to get a new work truck? If so, you've probably heard a lot of talk about the Chevrolet Silverado. The Silverado has been on the market since 1999, and in that time frame, it has made quite an impact on the market. You can select between the 1500, 2500, and 3500 models, and your choice will essentially depend on how much cargo and payload you need to haul. But it should also depend on the model year since some are better than others.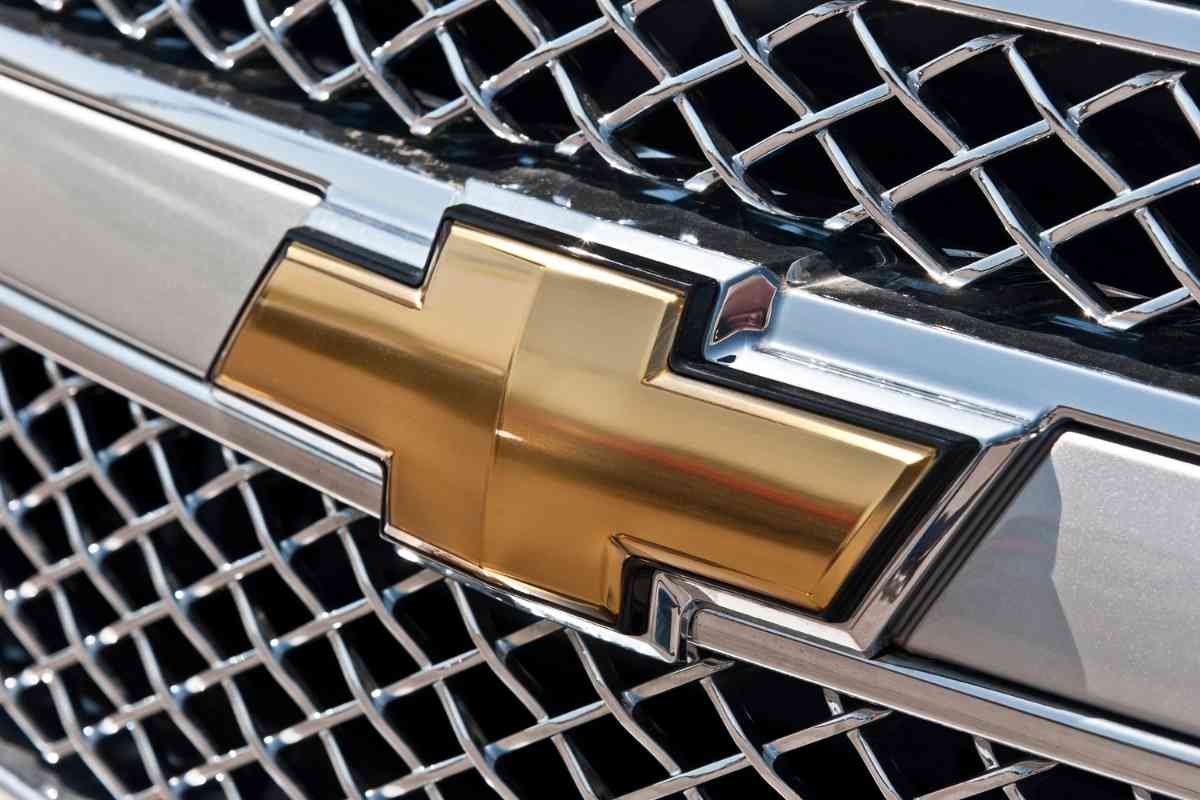 What are the Best Years For the Chevy Silverado?
The best Chevy Silverado years are from the second generation manufactured from 2007 to 2013. These models have the fewest recalls, typically need fewer repairs, and are not too expensive. The 2012 Silverado 1500 is a standout performer, offering a smooth ride, equipping more tech features than top rivals, and receiving high marks for its safety features and design.
Is the 2012 Silverado the most reliable model year? What kinds of common issues do these pickups have?
What configuration is going to work best for your needs? And which model years are best avoided?
Read on to learn all of this and more about the Chevrolet Silverado.
What year is the most reliable Chevy Silverado?
Which Chevy Silverado is best? That all depends on what you are using it for. According to RepairPal.com, the 2012 Chevrolet Silverado 1500 has an estimated annual repair cost of $684.
On most Silverado model years, the ownership cost is slightly above average for this segment.
However, the number of issues the 2012 model has is relatively low compared to some of its top rivals. Major repairs are at least somewhat uncommon for the Silverado 1500.
For the most part, a second generation Silverado 1500 will be a functional work pickup truck or daily highway driver for a long time if you keep up with regular maintenance.
These full-size trucks can easily make it to 200,000 miles if you treat them right. The 2012 Silverado only had two recalls out on it, and when treated well over time, they can get you well above the 250,000-mile mark.
Is it worth buying a used Chevy Silverado?
Buying a used Chevrolet Silverado 1500, 2500, or 3500 can be a good investment if you go for the right model year.
Since this truck is known for having a long lifespan and typically requires few repairs, you can get a used Silverado without too much worry about its reliability.
Some Chevy vehicles will bleed you dry, but not so much the Silverado.
Some models have more recalls out on them than others. And, of course, there are some common issues to be aware of in certain model years (such as excessive oil consumption; read below for more details).
But even the transmission issues can be mostly mitigated. Year after year, each Silverado line-up gets better.
So, even if you cannot buy a brand-new Silverado, you can still find a good manufactured from five to 10 years ago for a reasonable price.
Buying a Silverado truck is especially worth it if you need to do a lot of towing and hauling. A newer Silverado 1500 can tow up to 9,700 pounds.
When properly equipped, the 2012 Silverado 1500 is able to tow up to 7,000 pounds. For most folks, that 7,000-pound limit is plenty and totally worth the purchase.
If you can find one with the Z71 Off-roading Package equipped, you are in for a real treat.
This package comes with performance enhancement features for off-roading. So, you end up with things like Rancho twin shocks on the Trail Boss models, an off-road-tuned suspension, a heavy-duty air filter, Hill Descent Control, and all-terrain skid plates for underbody protection.
2007 Chevy Silverado 1500
Up until this point, Chevy had built a reputation for making slight improvements to their previously released vehicles.
The 2007 Chevy Silverado 1500 broke that trend.
It was the first model of truck that was entirely original and unique.
It didn't have many elements that were included in previous models.
When this truck was released the public was very excited about a new, fresh model of truck.
Because of that excitement, the truck ended up being wonderfully successful.
The main selling points that Chevy used while advertising for this new model was that it was the biggest, strongest, and most aerodynamic truck they had ever released.
This truck came with a two or four-door cab, so even families could use this truck regularly.
The engine was similar to the previous models, but for the first time Chevy offered what they called a "performance package." In this performance package, the Vortec Max 6.0L engine that had 367HP and 375 lb-ft of torque was offered.
The performance package added $3,575 to the price of the truck.
Common Problems With the Silverado
No vehicle is perfect, and the Chevrolet Silverado has its share of common problems. The most common – and biggest overall – problem it has is with the transmission.
These manual and automatic transmissions are known for their hard shifts, sluggish acceleration, and clunking noises that are all due to a torque converter being faulty.
Also, from 1999 right up through 2017, reports have been made about the 4WD transfer case encoder motor position sensor or selector switch failing.
When it does, this triggers a "service 4WD message" message to pop up on the display.
Finding out the exact cause of the transfer case switch or sensor failing means utilizing the transfer case control module fault codes. This problem seems to crop up at any given mileage but is at least inexpensive to repair. It is just extremely common.
Another exceedingly common problem on the Silverado is that the HVAC air delivery and/or temperature mode door actuator is prone to failure.
Using its fault codes, you can diagnose the issue. But it has affected models from 1999 up through 2016.
It can happen at just about any mileage, and the part for it can cost around $60. The left driver's side vent will sometimes blow hot air while the other vent doesn't, which is something drivers have reported with this issue.
The first generation Silverado and the second generation Silverado have problems with their fuel gauge operation being somewhat erratic.
The fuel tank's fuel level sensor will give an incorrect reading of the fuel level, and the sensor has to be replaced.
High mileage vehicles might need to have their entire fuel pump module replaced, which can be quite an expensive repair, ranging from $1,068 to $1,286.
Also common for the first two generations of Silverados is a clunking noise to develop, emanating from the upper intermediate steering shaft. While this is a relatively inexpensive repair, it is obnoxious to hear it while taking sharp turns.
It can get pretty bad when going over bumps or going off-road. Some owners have had to get a new one-piece aluminum shaft in order to fix this problem, but once the repair is made, the problem does not come back.
Worst Years For Chevy Silverado
If we're going to talk about which Chevy Silverado is the best, we are also going to have to go over which ones are the worst years for Chevy Silverado.
The 2005 Silverado is a particularly heinous model year judging by all the recalls that needed to be made on it.
14 recalls were issued for this particular model year. This year is also prone to developing steering column issues, brakes rusting over way too quickly, and transmission problems to crop up.
However, this is not the worst year in terms of transmission problems.
The 2007 Chevrolet Silverado is another one that is plagued by common issues. Although it only had four recalls made on it, the 2007 Silverado has been steeped in engine problems.
This includes one or more fuel injectors getting closed shut, which will cause an engine misfire.
Then this triggers the check engine light to come on. Certain fuel additives might contribute to this problem. An impacted injector will have to go through a series of special procedures in order to get fixed.
This repair can run you up to $900 or so.
The 2007 model is also prone to having the gas cap wear down, which will cause the check engine light to come on.
A restriction in one or both of the secondary air injection check valves can lead to the check engine light coming on too.
Both valves should be checked at the same time and preferably replaced as a pair as well.
The 2007 Silverado is also renowned for its excessive oil consumption and transmission issues.
Other oddball issues can occur, such as the inside door handles breaking off when you go to use them, poor electrical grounding under the battery tray causing the ABS light to trigger, worn parking brake shoes causing the parking brake not to hold in place, and the muffler heat shield causing popping noises.
And this is just skimming the surface of the complaints lodged against this model year.
Other models we recommend staying away from are the 2008, 2014, 2015, and 2016. The 2008 Silverado also has problems with consuming too much oil, and it is also besieged by those pesky 4WD problems.
The 2014 Silverado had a grand total of 19 recalls on it, and drivers have reported serious issues with the electrical system and power steering.
The steering sometimes fails altogether.
If you think 19 recalls is bad, the 2015 model year topped that with 20 recalls. The transmission and suspension – both expensive fixes – are common problems on this model year. You could end up paying well over $5,000 just to get this vehicle back up and running.
While the 2016 Silverado only has 10 recalls, the engine and brakes have a ton of known issues.
And, let's be honest, nobody wants to have to deal with those on such a relatively new vehicle.
What Configurations does the Chevy Silverado come in?
You can get the Silverado in a number of different configurations. On the 2020 line-up, there are eight trims for the 1500. You can essentially customize until your heart's content. On the LT trim alone, you can pick from
2WD Crew Cab 157″ LT
4WD Crew Cab 157″ LT
4WD Double Cab 147″ LT w/2FL
4WD Crew Cab 147″ LT w/2FL
2WD Crew Cab 147″ LT
4WD Double Cab 147″ LT w/1LT
4WD Crew Cab 147″ LT w/1LT
2WD Double Cab 147″ LT
How Tall Is The Silverado?
The tallest model is the 3500, of course, which tops out somewhere between 80.67 to 80.94″ depending on the trim level you select.
The Silverado wheelbase ranges from 141.6 to 172″, again depending on the configuration you select.
The crew cab short bed measures in at 69.9″ with an overall length of 231.7″. The regular cab bed comes in at 79.4″ long with a total length of 241.2″.
The Silverado is a big, bulking vehicle – make no mistake. The Silverado weight varies by configuration and equipment.
A brand-new Silverado 3500 HD can top out between 6,231 to 7,064 lbs. Meanwhile, the smallest model – the 1500 – has a curb weight of somewhere between 4,520 to 5,240 lbs, depending on how it is equipped.
The more features and specs you tack on, the heavier this bad boy gets.
As you can see, Chevy Silverado weight can make the vehicle feel a tad heavy, but usually the steering and handling feel nimble enough for a gigantic truck.
Where is the Chevy Silverado made?
Wondering where the Chevy Silverado is made? It is made in a few locations: Flint, Michigan, Fort Wayne, Indiana, Springfield, Ohio, and Silao, Mexico.
So, yes, while most Chevy trucks are made in America, some are also manufactured in Mexico due to outsourcing.
How much horsepower can I get from the Silverado?
If you are wondering how much horsepower does a Chevy Silverado have, the answer is, quite simply, "a lot".
Going brand-new with a 2022 Silverado 3500 HD will snag you anywhere between 401 to 445 hp, depending on which powertrain you equip.
Want to get a 2012 Silverado 1500? That truck gets you from 195 to 403 hp. The popular 5.3-liter V8 will get you a respectable middle-ground of 315 hp and 338 lb-ft of torque.
This engine features active fuel management, which will attempt to conserve fuel by shutting off cylinders. That said, these are big trucks with pretty poor fuel economy.
Of course, most drivers will argue that the 6.2-L V8 engine is the better option between itself and the 5.3-L.
Its motor just seems more enthralling to drivers, and it has a higher towing capacity than the 5.3-L.
Just do not mistake the 5.3-L for being weak. It most certainly is not. There is enough horsepower on either V8 to tow or haul some pretty heavy loads.
The Chevy Silverado Interior
We've talked a lot about the exterior and what's behind the grille and under the hood on the Silverado, but now, let's talk about the Chevy Silverado interior. The newer models are really quite plush, putting comfort at the forefront of its sleek design.
In fact, synthetic leather upholstery comes standard on the 2021 line-up, but you can get cloth or genuine leather depending on the trim you select.
You can also opt for heated front and rear outboard seats, a heated steering wheel, and a rear seat reminder.
That's not to mention the fact that the six-seater comes in the Double Cab and Crew Cab, leaving you with the ability to sit an extra person (probably a small child) in there.
Or it is just extra space for your dog. But the cabin sure does feel spacious and refined the newer you go.
Closing Thoughts
There is a lot to be said about Chevy Silverado reliability. Depending on the model year, that could all be great things.
Or they could be absolutely awful. Avoiding specific model years will help you avoid a ton of problems.
The 2012 Chevrolet Silverado seems to be one of the best bets when it comes to full-size pickup trucks. However, the 2018-2021 models are garnering some positive reviews.
What you really need to do is consider your budget then decide if you should go with something like the 2012 or get a newer (and more enhanced) model from the past several years.