What are the Best Years for the GMC Sierra Truck? (Revealed!)
Figuring out which GMC Sierra truck to buy really depends on the model year it was manufactured. Trying to avoid buying a 'lemon' can be easier said than done. Which models years are the best for the Sierra, and which ones are best avoided?
The 2012 GMC Sierra is, according to Consumer Reports, the most reliable model year. Its high-quality interior, available technology, and excellent crash test ratings all factor into why it is a top choice for buyers. The 2020 line-up has also garnered positive reviews and is our second choice.
What are the Best Years for the GMC Sierra Truck?
The 2012 GMC Sierra is still one of the best model years to buy. Everything from its available Bluetooth technology on the higher trim levels and well-designed, high-quality interior make it feel contemporary almost a decade after it was released. Buyers who crave something newer should look to the already-well-loved 2020 line-up for some strong options.
Which GMC Sierra model years should you avoid? And just what makes the 2012 and 2020 Sierra trucks so enjoyable and reliable? Read on to find out.
Vehicles to Avoid
Okay, let's talk first about which GMC Sierra models to avoid. This helps whittle the choices down quite effectively. The 2019 GMC Sierra has only been on the market for a few years, but it is garnering some low reliability ratings.
Critics have cited the 2019 Sierra's lackluster and outdated interior design as an aesthetic issue. It is also known for having a rougher ride quality than most of its top rivals in this segment. The extra-large center stack takes up way too much cabin space, and the Denali trim is renowned for its slow cornering.
If you think that is bad, then the 2017 Sierra is even more likely to disappoint. Towing is not much of an option on the Sierra 1500 since the six-speed automatic transmission's gear ratios are too wide-spread.
If equipped with the 22-inch wheels, the accompanying tires' low-rolling resistance and all-terrain orientation equal an obvious lack of road grip. The tires are known to howl while rounding through turns.
Climate control is also slow to work, struggling to cool the cabin down in a reasonable time on a hot day. The interior build quality is also quite questionable with a lot of hard plastics and tacky wood trim.
The 2014-2015 GMC Sierras are known for their headlights failing to adequately illuminate the road at night. Even switching to high beams yields no enhancement. It is speculated that GMC was using cheap bulbs on these model years, and buyers would only pay $200 or so at an auto shop to get better bulbs put in.
The 2015 was also notorious for its bad brakes, and the 2014 had a bunch of steering issues. The 2015's A/C is known for breaking down on the trucks equipped with 5.3-liter and 6.2-liter V8 engines. This could easily become a $1,000-plus repair.
Becoming a Better Sierra
The 2016 Sierra saw a glimmer of hope for buyers. General Motors finally fixed the lighting issues that plagued the 2014-2015 models. Stiff brakes and some transmission issues were the only commonly reported problems. GM clearly learned from the mistakes it made in its redesign for the 2014.
That glimmer of hope unfortunately faded with the 2017 line-up. As of 2021, there are still five recalls out on this vehicle. Those recalls include unintended braking on the wheel opposite side of the failed sensor. This leads to pulling and is a road hazard. Decreased brake assist, missing instruction manuals for the LATCH system, and seat belt pretensioners and front air bag failure are causes for the other recalls.
2018 saw some improvements, although the six-speed gear ratios were still spaced far apart and the cabin lacked spaciousness. Still, the headlight problems were a thing of the past, and fuel economy was stellar.
The Here-and-Now Sierra Models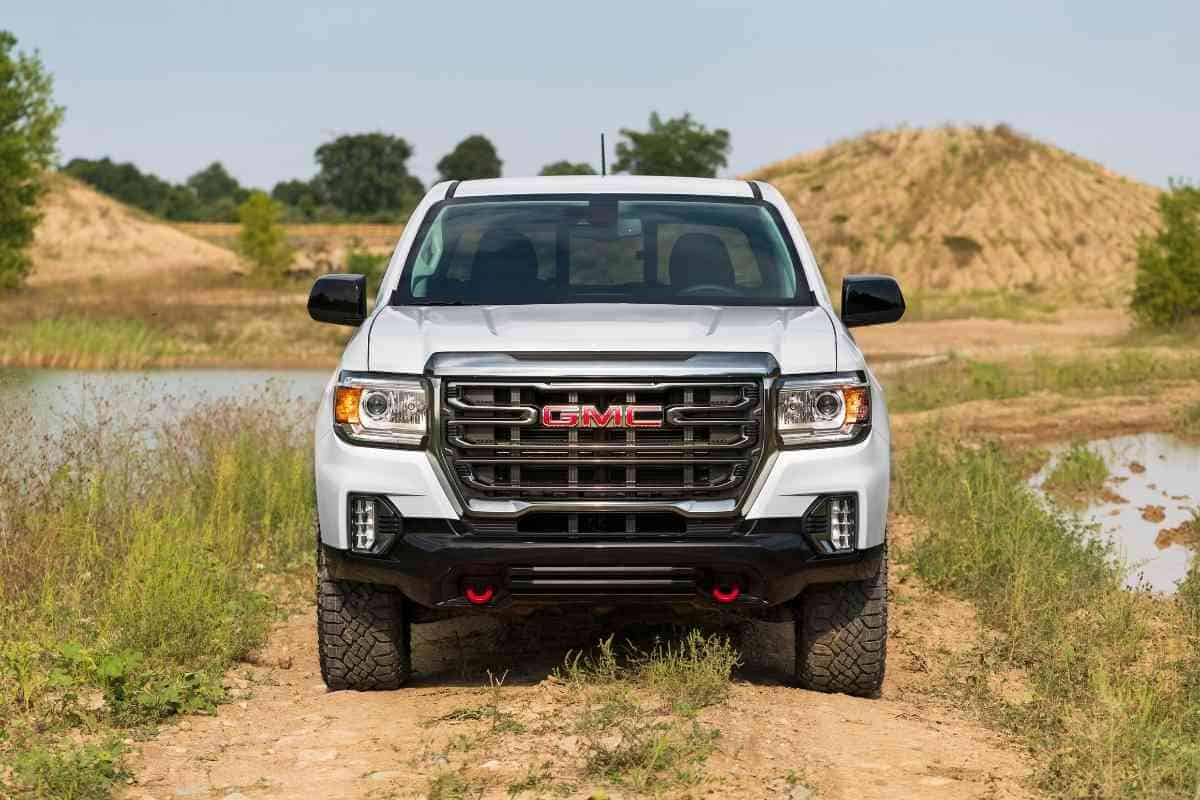 The 2019 GMC Sierra line-up made a few important leaps, namely with regard to current-gen technology. A new touchscreen interface was added and proved to be far more attractive and user-friendly.
Some changes were also made to the body structure: a multi-configurable tailgate, carbon-fiber bed, and special sheet metal were all introduced to the exterior and garnered a lot of applause from critics.
Options for retractable, pivoting side steps were made exclusively for the GMC. To top it all off, the off-road oriented Sierra AT4 gained a more powerful 6.2-L V8 engine.
The 2020 Sierra showed even more progress by adding a 3.0-liter turbodiesel engine option, a 10-speed automatic transmission paired to the 5.3-liter V8, available bed-view and trailer cameras, and optional adaptive cruise control. The massive bed capacity and numerous in-bed tie-down points brought the Sierra to the forefront for its immense utility.
The 2021 Sierra sees a few crucial changes. Unfortunately, a few of them might not be for the best. The double-cab configurations for the SLT and AT4 trims received the ax. However, on a more positive note, wireless smartphone app integration is now available through Apple CarPlay and Android Auto.
There are some worrisome consumer reports that the 2021 Sierra tends to completely break down with 5,000 miles or less on it.
Back In the Old Days
The Sierra was preceded by the C/K, a truck series manufactured from 1960 to 2002. Both Chevy and GM marketed them. "C" denoted two-wheel-drive while "K" signified four-wheel-drive. The Chevy Silverado replaced the C/K in 1999, and GMC took a hiatus before reintroducing it as the Sierra in 2003.
Back then, the Sierra 1500 was offered in just four trim levels: the base Sierra, High Sierra, Sierra Grande, and Sierra Classic. Since then, it has won quite a few awards, including the 2013 J.D. Power Highest Ranked Large Light Duty Pickup in Initial Quality award and the 2014 5-Star Overall Vehicle Score for Safety from NHTSA.
The 2012 Sierra has some high consumer ratings. Buyers note that the Denali trim provides a smooth ride quality and that it gets a respectable fuel economy. Taller people have no problem fitting comfortably inside it, and the GMC has shown incredible durability in real-life accidents.
It has shown some issues with the transmission at around 65,000 miles. Also, the fly wheels are prone to cracking, but it is not exactly a common issue.
Closing Thoughts
The GMC Sierra has a long history of excellent towing capacity and fuel economy numbers. However, recently years have shown some struggles. When looking to buy a GMC Sierra, be sure to avoid the 2014-2015 and 2017 model years.
These represent a period in which GMC was trying to smooth out some production issues made when kicking off the new generation in 2014. The 2016 model saw some improvements, and as of 2018, everything has mostly been on the up-and-up.
The best years for the GMC Sierra are the 2012 and the 2020 models. The 2012 has a strong history of reliability and performance, and the 2020 shows much of the same promise.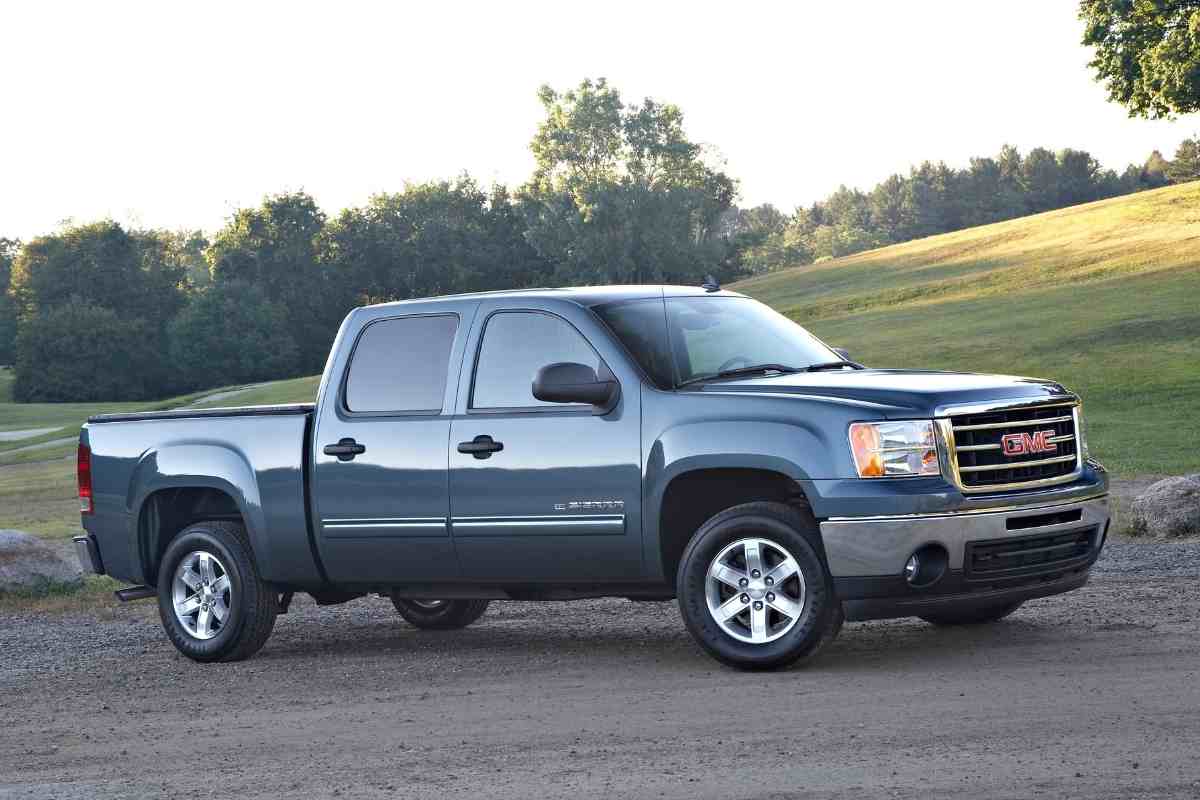 The 2012's technology might not be as abundant, but for its time, that technology was pretty advanced. Either model year is a solid choice and will just depend on how much you are willing to spend.