What Are The Best Years For The Toyota 4Runner?
The Toyota 4Runner is a rugged veteran SUV. In 1984, Toyota launched it to replace the aging Trekker, which was as basic as an SUV could be at the time. Granted, it's not a technologically advanced vehicle, but it's tough.
Since it came into the market, the 4Runner has leaned more towards ruggedness and reliability. However, it hasn't aged well, to be precise, even though it's already on its fifth generation. As a result, it can fall behind in features, especially in a competitive market like the mid-size SUV sector.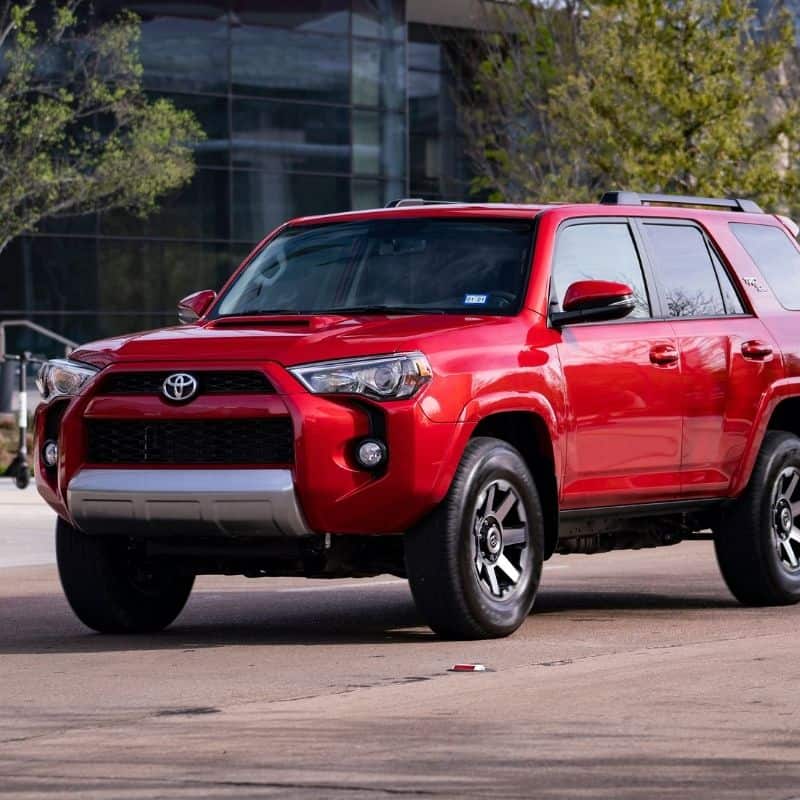 What are the best years for the Toyota 4Runner?
The best years to buy a Toyota 4Runner are either models from 1996 to 2002 or 2009 to 2013. These are the model years that have shown the least issues on sites like Car Complaints. But, it's important to note that the Toyota 4Runner is, in general, a very reliable SUV. In fact, sites like Consumer Reports have rated them with high reliability in the last years.
Strong points of all 4Runners include a reliable engine, the 4.0L V6. These SUVs also have rugged, body-on-frame construction, giving them excellent ground clearance.
So, why are these models that we've highlighted the best? Because they combine versatility and reliability. From 1996 to 2002, the 4Runner was a step above a basic SUV, which meant there was little that could go wrong with it. Plus, as usual, it had a remarkable off-roading ability.
Although it had a choice of two engines, the best option was the 3.4L V6. This powerplant delivered more power and didn't differ much in the fuel economy department. The 2.7L I4 was a reliable engine but underpowered, especially at highway speeds.
The most expensive models can set you back $7000. But finding a model in good condition is more challenging. So, it's more detective work.
If you want a newer model, then the 2009 to 2013 4Runner is a good option. These are part of the fifth-generation lineup. Since Toyota sticks to what works, they come with the tried-and-true 4.0L V6 putting out 270 hp and 278 lb-ft.
If you're looking for models between these years, you can expect to pay between $21,000 and $27,000. The interior went through upgrades, including Bluetooth and other perks.
Don't expect the vehicle to exude luxury. This SUV still has that adventurer's DNA inside. But, before we get into handling, let's go over how the 4Runner has changed over the years.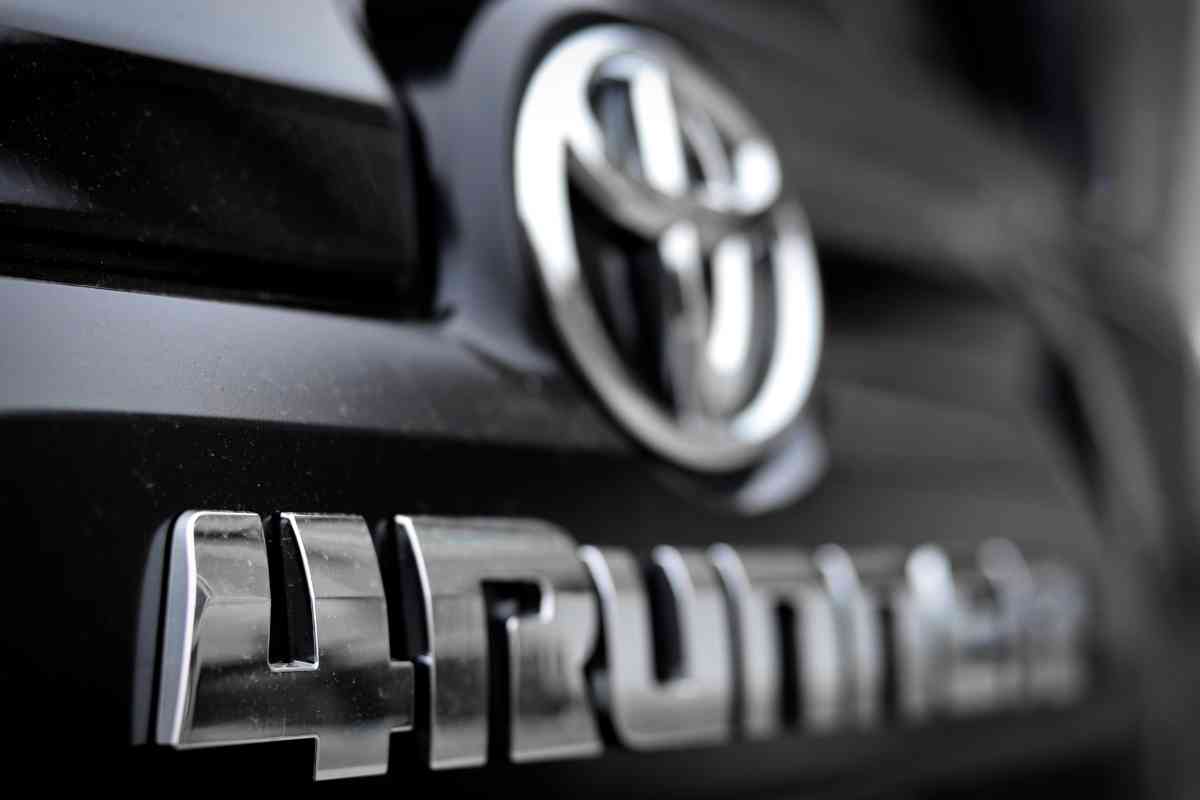 There are five generations of Toyota 4Runner.
To understand the best years for the Toyota 4Runner, we must explain how the SUV has evolved over time. Since its launch, there have been five generations. We'll also explain some of the pros and cons of each.
Also, we must highlight that the 4Runner has historically been a reliable car. This doesn't mean that there aren't issues with it, as we'll explain later in the article.
First Generation (1984-1988)
In 1984, Toyota launched the 4Runner, with the internal name N60. At the time, it was a leap forward from the Trekker, but it's basic in today's terms. It only came as a 3-door compact SUV, with either a manual or an automatic option and various engines.
It was a reliable vehicle, with hard work in mind. Also, it shouldn't come as a surprise that it's not the most comfortable drive. But, it makes up for it with impressive off-roading abilities.
These 4Runners come with no airbags, power windows only as an option, and no safety features such as ABS. So, they're not the safest on the road. Finding an N60 in good condition is challenging and, if you do, it's most likely demanding a high price.
Second Generation (1989-1994)
The second-generation 4Runner came out in 1989 as a 1990 model, as the N120/N130 series. It came with a redesigned body and significant mechanical and aesthetic improvements.
The Toyota 4Runner came with an improved coil suspension, but it still had sagging issues. A stronger transfer case allowed for rougher use but was only available with the V6. The inline-4 maintained the older transfer.
In the interior, there was also more room. In fact, this 4Runner didn't come as standard as a three-door version, but rather a five-door SUV. Overall, it was a roomier, more comfortable vehicle than its predecessor. Still, it had a reputation as an unsafe SUV.
While these are reliable and easier to find than the N60, they can still command a high price if they're in good condition. The ideal years to buy one go from 1991 onwards. Look for one that has no rust underneath, as it could be a significant issue.
Third Generation (1995-2001)
The Toyota 4Runner went through a considerable redesign that ended up with the N180, launched in 1995. However, the most critical highlight was the two new engines. These were the 2.7L inline-4 and the 3.4L V6 that the 4Runner shared with the Tacoma.
As you read at the beginning of this article, these are some of the most reliable 4Runners out there. Toyota had flushed out most of the issues in the previous generations, but it still maintained toughness.
Improved suspension and steering made the SUV handle better on the road. Plus, Toyota introduced an on-the-fly four-wheel-drive, so the driver didn't have to get down to engage it.
All these features make these years extremely reliable. Granted, though highway handling improved, the 4Runner isn't the best at this department. So, if you're looking for one, keep this in mind.
Rust is the most common issue with this generation. Therefore, when buying one, make thorough inspections of all possible weak points. Preferably, you should avoid those vehicles from the northern states.
Fourth Generation (2002-2008)
The N210 4Runner came out in 2002 and was a considerable improvement from the previous model. One of the most interesting updates came when Toyota ditched the previous powerplants. Powering the 4Runner were the 4.0L V6 and the 4.7L V8, making this the first V8-powered generation.
These tried-and-true Toyota powerplants are known for their reliability. Yes, they're not the most powerful in the market, but they will eat up the miles with ease.
This generation also marked a significant improvement in highway safety. Historical data has shown that these models are amongst the safest on the road.
The N210 generation is a reliable model (as are all series). Yet, according to Car Complaints, we don't list them as the best years for the Toyota 4Runner because it has shown a marked increase in complaints. Issues include rust and interior problems that can become a nuisance over time.
If you're looking to buy an N210 4Runner, you want to look for the 2008 models with lower mileage, newer safety features, and driver aids.
Fifth Generation (2009-present)
The N280 is the 4Runner's fifth version. It came with two noticeable changes. First of all, Toyota ditched the V8 option, as it proved too thirsty. Also, it included the 2.7L inline-4 as an option, but only in one year (2010) and on RWD models.
With its blocky design, this 4Runner maintains a ruggedness that's less frequent in the SUV market these days. It's still using body-on-frame construction, so it's capable off-road and can take you anywhere.
The powerplant is still the 4.0L V6, reliable but aging. To improve it, Toyota did include VVT-i (and, eventually, dual VVT-i). But the engine feels outdated in comparison to other SUVs out there.
The N280 ranging from 2009 to 2013 are the best years for the Toyota 4Runner, as they have few issues and those that do occur aren't as expensive. The following years are also reliable but have shown to have more problems.
Suggested Reading: Want To Know The Best Toyota 4Runner Lift Kit? Click to read
The Toyota 4Runner is a reliable SUV; the numbers prove it.
So, now you know what some of the most essential characteristics of each of the generations are. Still, we must insist that the Toyota 4Runner is, in general, very reliable. A survey by iSeeCars revealed that the Toyota 4Runner is amongst the longest-lasting vehicles out there.
This survey shows the percentage of vehicles that have exceeded the famed 200,000-mile marker. The average for all vehicles is about 1.0%, and the Toyota 4Runner averages 4.1%, placing it fifth overall.
But that's not to say that the vehicle is perfect. We've discussed the details of each generation and have seen what the best years for the Toyota 4Runner are. Now, it's time to dive into some of the pros and cons that this SUV has.
What are some of the pros of the Toyota 4Runner?
The Toyota 4Runner is a rugged SUV made for adventure-seekers and people who love off-roading. So, one of the pros is that it has a body-on-frame construction. This means that the body and engine rest on a frame, giving more rigidity and strength.
The 4.0L V6 is a workhorse. With proper maintenance, it can go for miles on end. Plus, spare parts are available as it's a popular powerplant. So there's more chance of finding any component you need.
Finally, a significant pro to the 4Runner is its reliability. This vehicle can outlast many of the competitors out there, and it doesn't require much. Just constant maintenance and care.
But, as with every vehicle, the Toyota 4Runner has its cons. Let's find out which are some.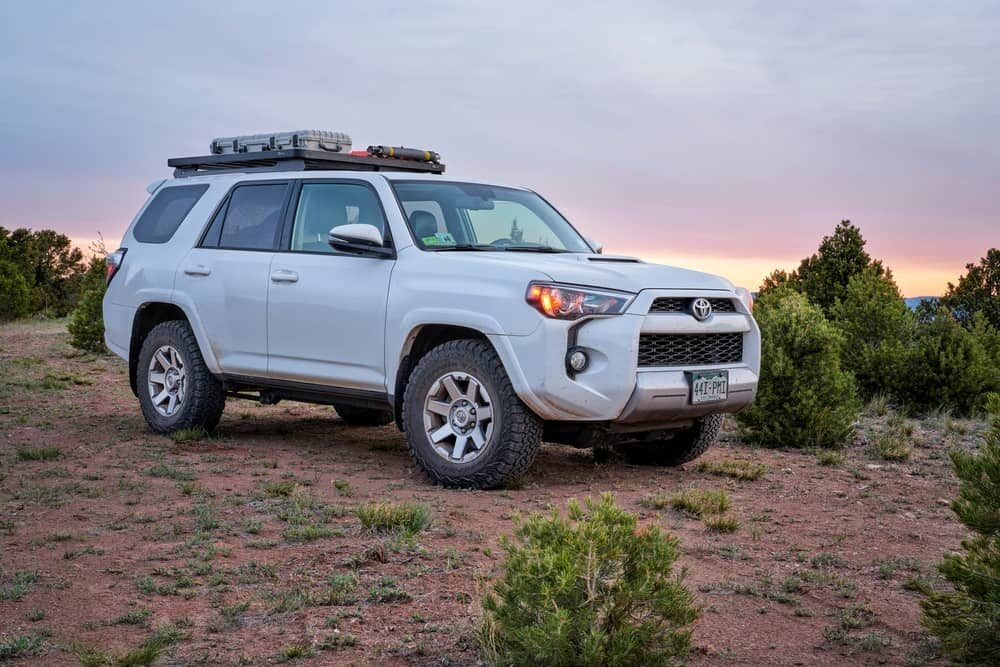 What are some of the cons of the Toyota 4Runner?
The same traits that make the 4Runner a good off-roader hamper it in highway conditions. Since the body rests on a frame, it has a higher center of gravity. This makes for a more unstable ride.
The engine is reliable but, when compared to the competition, lacks power and torque. Plus, since it's not as powerful, fuel economy isn't excellent. The combination of this powerplant with an also dated transmission makes the 4Runner feel clunky.
Finally, there's reliability. Yes, it can be a con. Since the 4Runner can go for miles and miles, this means that most have gone to the moon and back. So, finding used samples that are in pristine condition is more complicated.
Also, Toyota can sometimes have expensive spare parts. So, while you won't be seeing the mechanic frequently, the visits could cost you more than other competitors.
More 4Runner Resources
If you enjoyed reading about the Toyota 4Runner, you will surely appreciate the other related articles I have written. These articles delve deeper into specific aspects of the 4Runner such as its off-road capabilities, interior design and technology features. Additionally, I have compared the 4Runner to other popular SUVs in its class to help you make an informed decision about your next vehicle purchase. Give them a read, and I am sure you will find them just as interesting and informative as the first article.
Closing thoughts:
This article answers a popular question amongst SUV enthusiasts: what are the best years for the Toyota 4Runner? This SUV is reliable and has been so throughout its history. But some years are better than others.
Though an older option, the third generation 4Runner is reliable. But it's more for those that don't mind having a basic vehicle, with only the minimum safety features. Though finding a model with low mileage and in good condition is hard, it's worth a shot.
One of the best 4Runners to have is the fifth generation, from 2009 to 2013. With the addition of more technology and features, it's an SUV that's as good as any other on the street. Plus, it's proven to the world that it can last for hundreds of thousands of miles.
Ride and handling aren't strong points. So, if you're looking to buy a Toyota 4Runner, keep in mind that you're getting a rugged, reliable SUV that's excellent off-road. But, once you take it on the highway, it won't feel so great.
Hopefully, this article answers what the best years for the Toyota 4Runner are. If you're looking for one, we hope you find a great model that helps you reach faraway destinations with ease.