What Diesel Truck Can Tow the Most?
This post may contain affiliate links. As an Amazon affiliate, I earn from qualifying purchases.
If you are anything like the average truck owner, you will undoubtedly be using your truck to tow things fairly often, and for that, you need a truck that can handle a lot of weight. You might be thinking, "I need a new truck and I want one that will tow a lot, so what are my options going to look like?" Don't you worry, because you have come to the right place to get those questions answered!
The Ford F-250, F-350, and F-450 are the diesel trucks that can tow the most, with a towing capacity of over 24,000 pounds. These three trucks have such a high towing power due to their third generation Power Stroke V8 turbo diesel engines and Torqshift 10-speed automatic transmission.
Naturally, if you are in the market to buy a new vehicle, you probably want to know what all of the options are. Here you can find a good number of diesel trucks from different dealerships offering different specs and different towing capacities. Hopefully, by going through these, you will be able to make an informed decision regarding which truck you need to purchase.
Ford Trucks
Ford is probably the brand you ought to go to if you are determined to find diesel trucks with unbeatable towing capacity. Many of its trucks are unbeaten in their class. Some of the most popular diesel Ford trucks are the F-150 through F-450 models.
These trucks usually run a price of about $48,000 if not more. The impressive towing capacity is largely thanks to the third generation Power Stroke V8 turbo diesel engine, Torqshift 10-speed automatic transmission, and 475-hp power stroke.
It's important to note that Ford trucks with the pushrod 7.3L V8 are gas-powered, so if you are looking for a solely diesel-powered engine, steer towards the Power Stroke engine.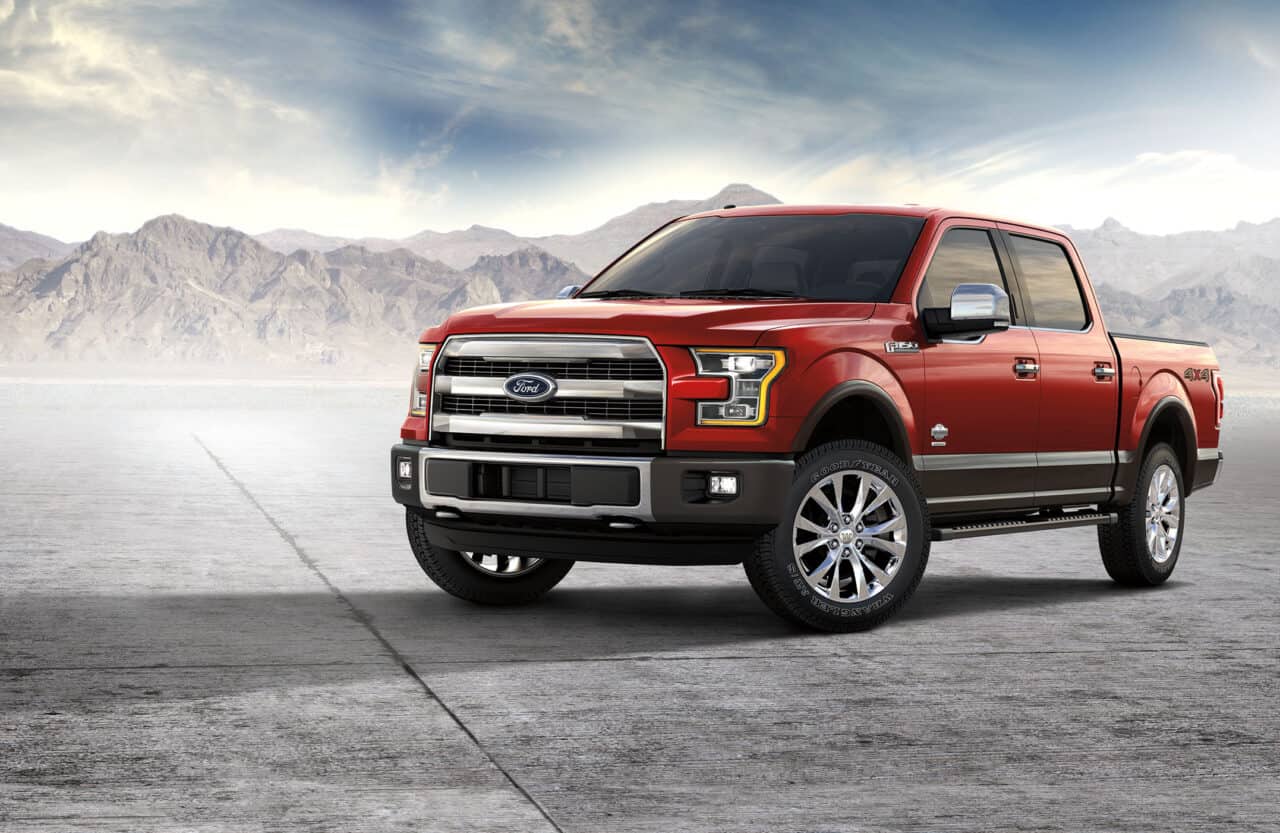 However, the F-250, F-350, and F-450 are not the only trucks that can tow a good amount of weight. The good old F-150 can't tow quite as much, but that hasn't stopped it from becoming one of the most popular and best-selling trucks in the United States.
It usually has a starting price of $38,000 and though it might not be able to tow 24,000 pounds, it can still tow an impressive 14,000 pounds. That's only 10,000 pounds less than its descendants!
Chevrolet Trucks
Like Ford, Chevrolet has quite a few trucks that can be relied upon for hauling plenty of weight at a time. The Silverado, which is one of Chevrolet's most popular trucks, is one of the strongest towers with a towing capacity of over 9,500 pounds with the Duramax 3.0L Turbo diesel engine. It will cost anywhere from $30,000 to $37,000 depending on the trim and package.
The GMC Canyon and Chevy Colorado are two other options that are essentially mechanical twins. They have most of the same specs, including size and build. These two trucks can both tow up to 7,700 pounds with the most upscale engine: the Duramax 2.8L Turbo-diesel engine.
The towing capacity might seem a little low in comparison to some of the other options here, but these are both extremely reliable and sturdy options that will last a long time.
These specs will more than make up for the low towing capacity. They will cost anywhere from $38,000 to $41,000, the Colorado being the cheaper of the two. If you are interested in getting a Chevy, any one of these trucks could be exactly what you are looking for. Choose carefully, and you won't be disappointed!
Nissan Trucks
Nissan too has quite a few options that you could choose from. One of the strongest Nissan trucks is none other than the Nissan Titan XD Diesel Truck. This $46,000 truck can tow up to 11,040 pounds.
This towing capacity is slightly lower than that of Ford, but it is still a pretty credible option. Don't brush it aside even if it isn't quite as strong, especially if you are a fan of Nissan vehicles. Plus, the Titan has a pretty intimidating and sporty look that will be extremely fun to drive around!
The Titan XD Cummins Turbo diesel engine outperforms the previous gas-powered Nissan Titan.
The predecessor of the XD was simply the Nissan Titan, whose towing capacity is only a couple thousand pounds different from the XD. It can tow up to 9,370 pounds with little difficulty. The base price for the Titan is usually $37,785 or more.
The Titan is also one of the only trucks Nissan offers that has a gooseneck trailer hitch which will also help you to haul things with ease. This, too, is a good option if you value the features that Nissan trucks have to offer.
However, if you are looking for a truck that is solely diesel-powered, the Nissan Diesel Titan XD is the best option for you. Unfortunately, Nissan stopped producing the Titan XD Diesel Truck in 2019.
RAM Trucks
Another great option for a diesel-powered truck is the RAM 1500. There are a variety of engine options to choose from, but the only diesel engine option is the 3.0L Eco-diesel V6 engine.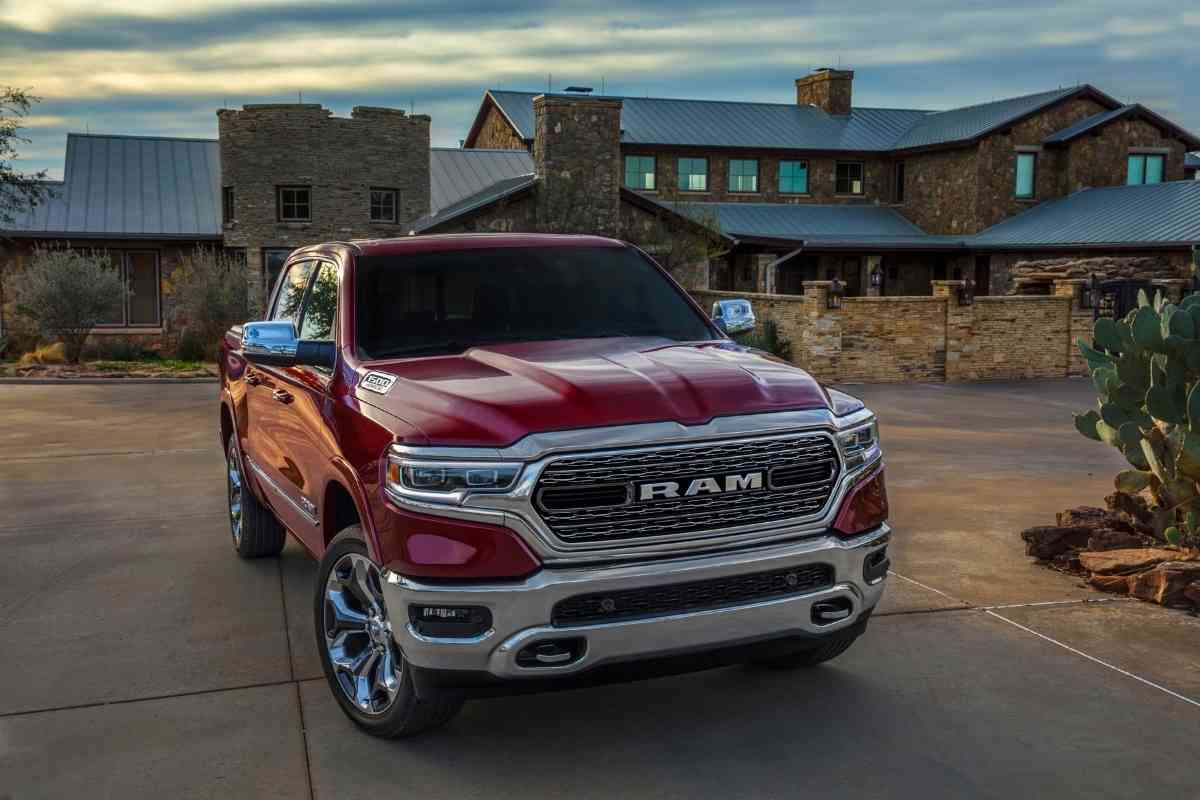 With this engine, you can tow up to 12,560 pounds. This might not be much in comparison to the Ford F-150 series, but it definitely challenges Nissan and Chevrolet's options. Also, the RAM 1500 has so much more to offer than a high towing capacity.
According to US News and World Report, the 2021 RAM truck was named #1 in its class for full-sized trucks. The truck boasts a smooth ride, luxurious interior, and a great infotainment system.
The 2022 RAM 1500 price starts at $33,975, but can easily go up to over $70,000 depending on which package you choose. There is a wide range of packages when it comes to the RAM 1500 which includes:
Tradesman
Tradesman HFE
Big Horn
Laramie
Rebel
Limited Longhorn
Limited
TRX
Almost every single package can be built with the diesel engine besides the Tradesman HFE and the TRX cabs.
So, if you are looking to find a RAM truck that can tow up to 12,560 pounds that only runs on diesel, be sure to look beyond the Tradesman HFE and the TRX builds.