8 Best Hybrids for Towing For 2024 | Ranking hybrid SUVs by towing capacity
This post may contain affiliate links. As an Amazon affiliate, I earn from qualifying purchases.
There's no avoiding it, whether we like it or not. As manufacturers shift towards greener technologies, it's practically a given that all of them offer a hybrid SUV. While this doesn't come as a surprise, it might change how some people drive.
These SUVs aren't ideal for towing, and those that can tow won't perform comparably to their combustion-engine counterparts. So, why does this happen? And what's the ideal hybrid for towing? This article will answer these questions and more.
For 2024, The New Toyota Sequoia is the best hybrid SUV for towing capacity, with a maximum towing capacity of over 9,000 lbs.
I personally own a 2023 Sequoia and have completed a full write-up of towing with the new Sequoia if you want to dive deep. Keep reading for the other 7 hybrid SUVs for towing.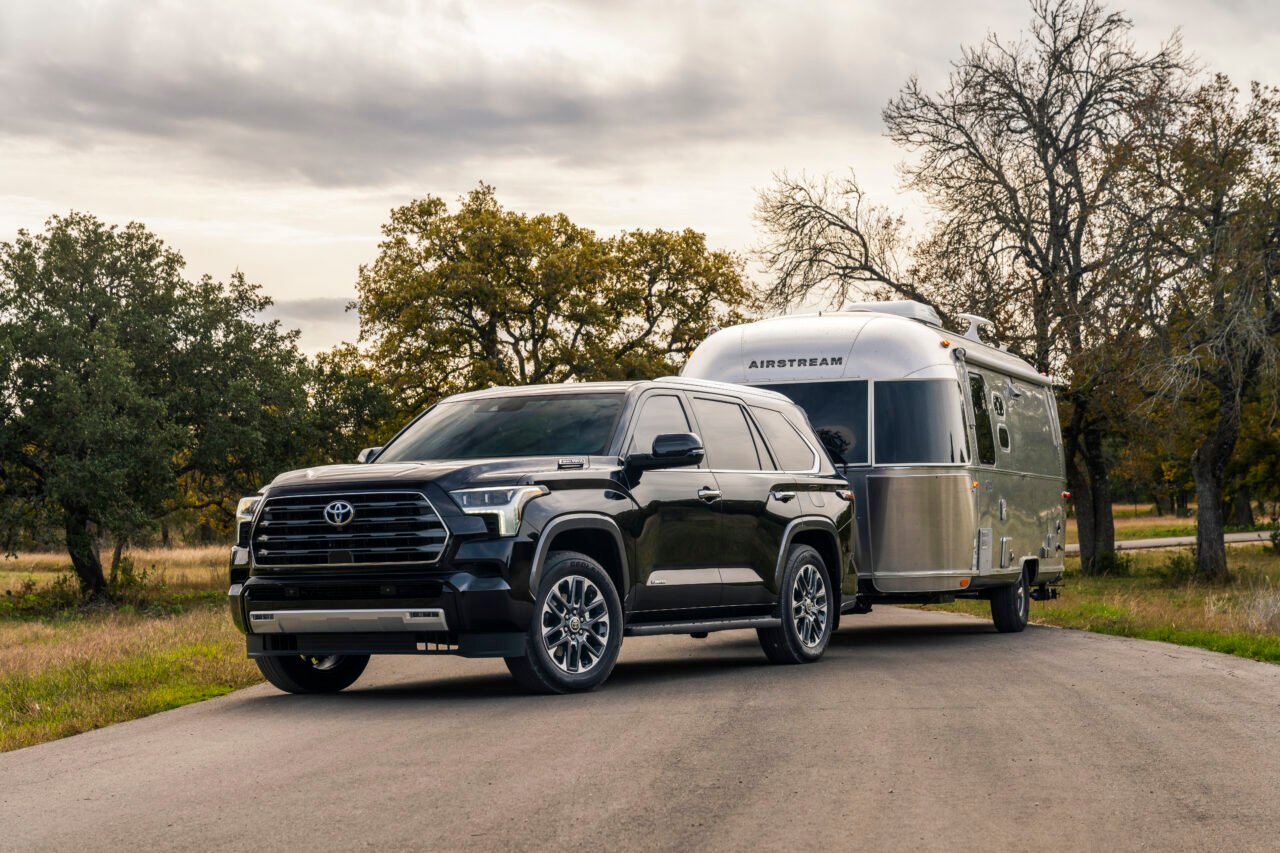 Our 8 Best Hybrid SUVs for Towing
If you're looking for the best hybrid SUV for towing, this list has the answer for you. We start with one near and dear to my heart: the 2023 Toyota Sequoia. I own one, and it's definitely worth a look.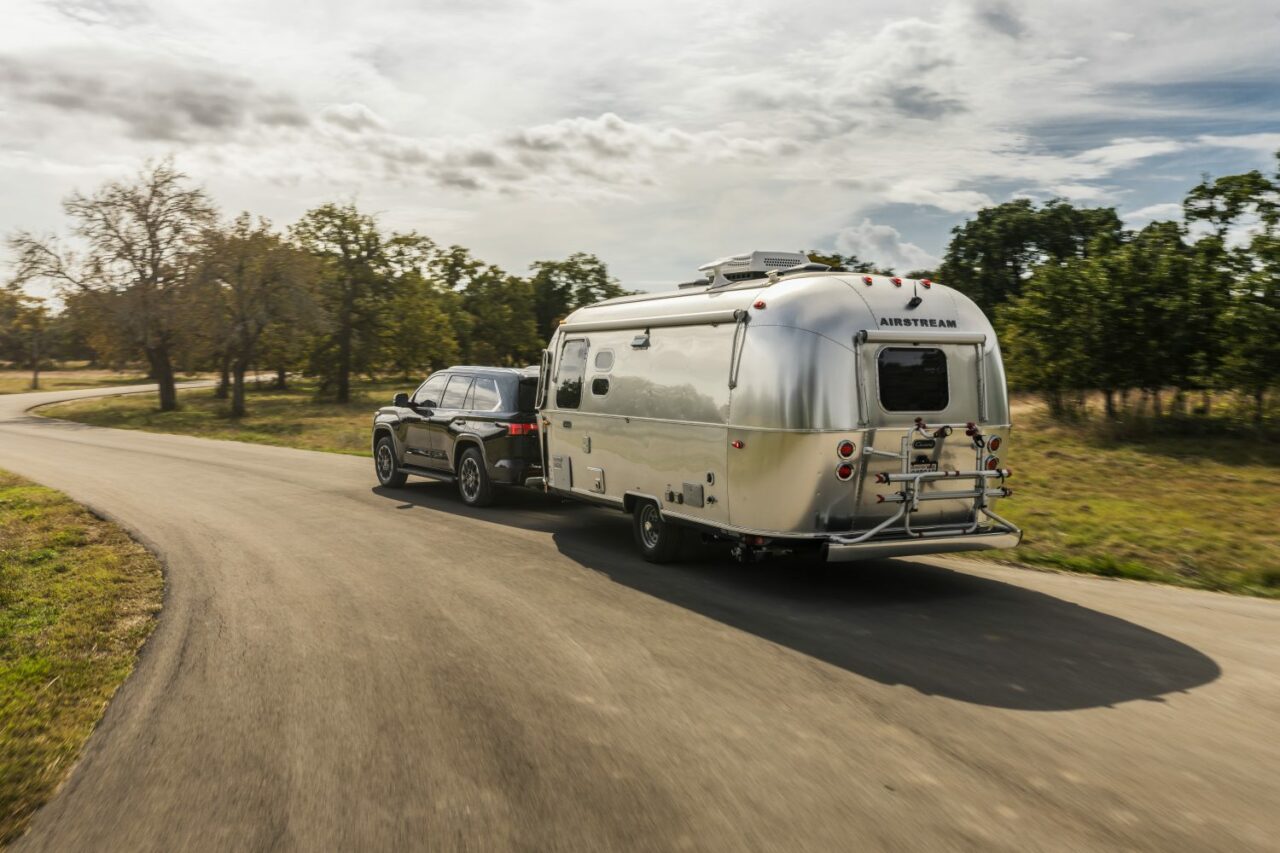 The 2023 Toyota Sequoia is an excellent SUV for towing because it gave us towing performance that outperformed even than its gasoline-powered previous version. Thanks to a 3.5L twin-turbo V6, the Sequoia is capable of towing 9,520 pounds.
It can seat seven or eight passengers, giving it versatility for long trips but comes with disadvantages. As we mentioned in other articles, the battery pack comes in the way, removing some cargo space.
#2 Jeep Grand Cherokee Hybrid
The Jeep Grand Cherokee Hybrid can tow 6,000 pounds thanks to 470 lb-ft of torque, placing it second. Not only this, but the Grand Cherokee's history of off-roading ability gives it an advantage over others on this list.
This SUV is another excellent choice for those who love hauling trailers on long family trips. Known for having admirable reliability, especially compared to previous models, this SUV has surprised even the most critical shopper.
#3 Ford Explorer Hybrid
Ford has made a name for itself in this department. The gasoline-powered Expedition could pull up to 9,000 pounds using the tow package. So, how much can the Ford Explorer Hybrid tow?
The Ford Explorer Hybrid has a tow rating of 5,000 pounds, very close to the gasoline-powered counterpart, rated at 5,600 pounds. Both these figures require a specific package.
If you want such a performance but a bit more luxury, then there are other options. You can buy the Lincoln Aviator Grand Touring, which is mechanically the same as the Ford Explorer but with plenty of extras.
#4 Volvo XC90 Recharge Plug-In Hybrid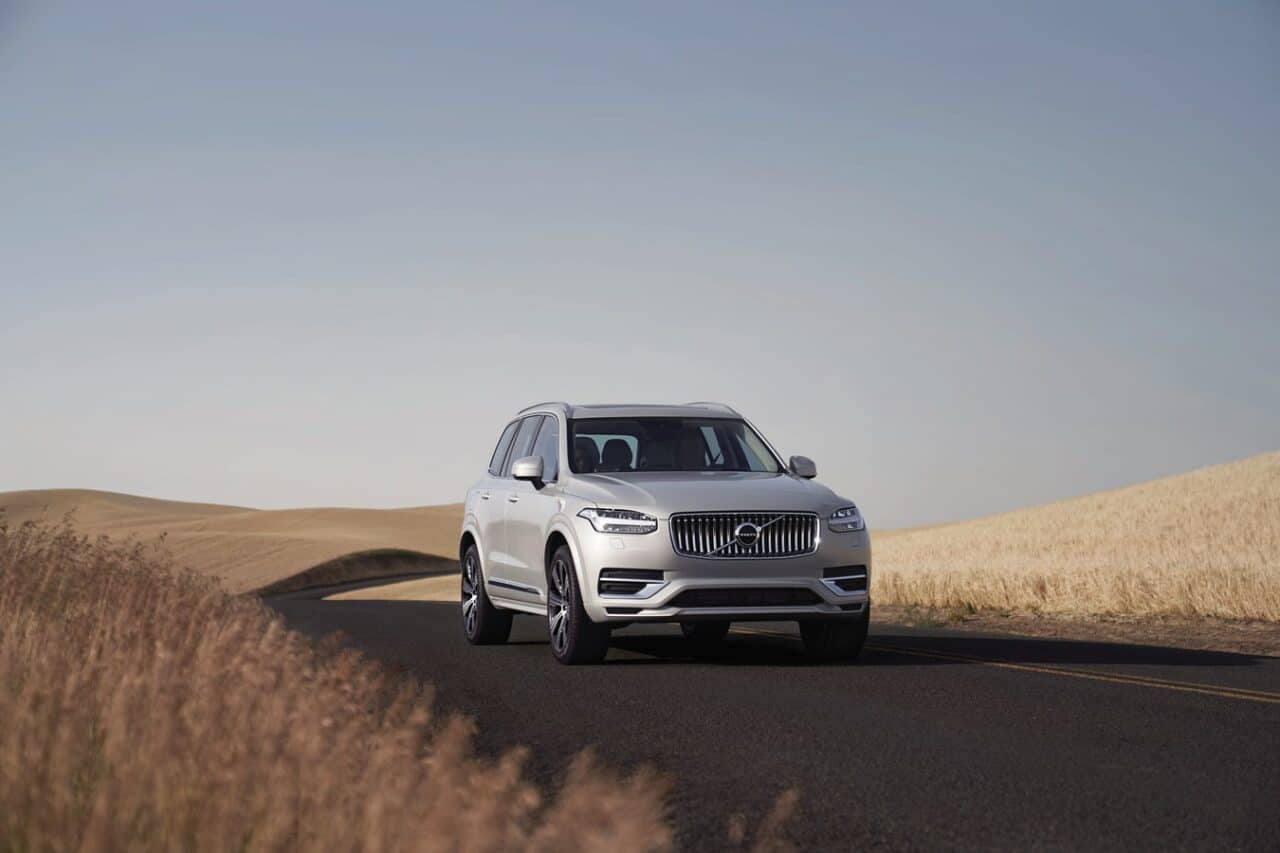 The Volvo XC90 plug-in hybrid is an upscale SUV that provides a Scandinavian twist to a saturated market. With beautiful interiors, stylish looks, and a reputation for safety, the XC90 is sure to please, but can it tow?
The mid-size SUV doesn't particularly shine in this department. The Volvo XC90 plug-in has a maximum towing capacity of 5,000 pounds, translating to a small trailer and a respectable load.
#5 Nissan Pathfinder Hybrid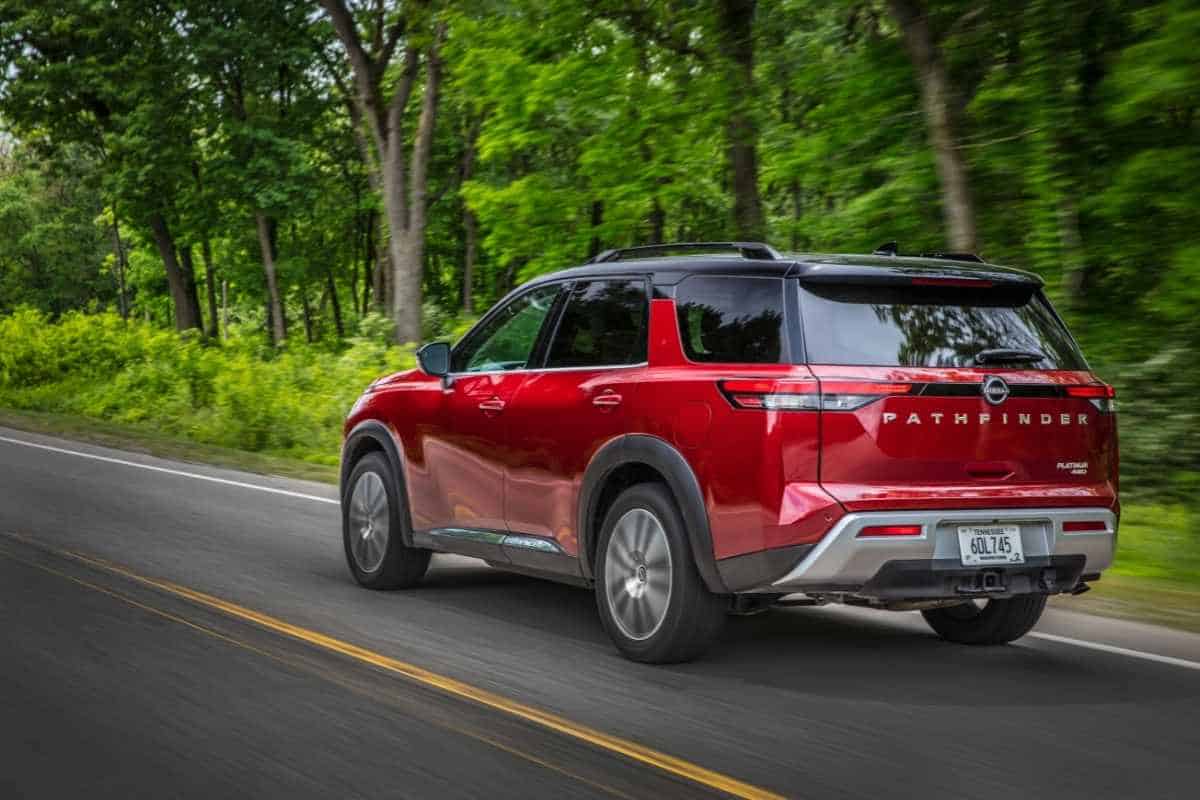 The Nissan Pathfinder Hybrid can tow up to 3,500 pounds, and this is one of the clearest examples of how performance can change. The gas-powered Nissan Pathfinder pulls up to 6,000 pounds.
Does this mean that this car is bad for towing? Not necessarily, but it's not ideal for those who frequently pull a trailer, even if it's a lighter one.
#6 Toyota Highlander Hybrid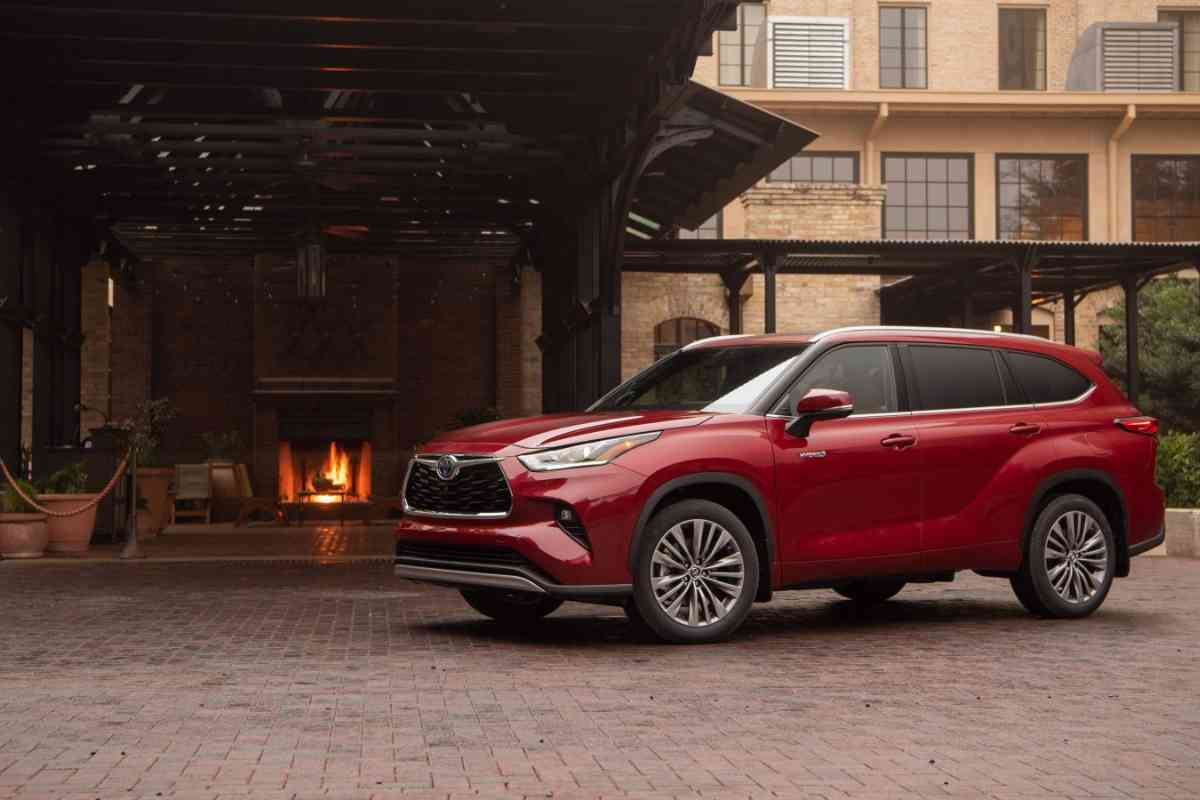 We return to Toyota for another example of how hybrids can underperform in this department. The Toyota Highlander is excellent for families who want a versatile, reliable option but don't need to pull heavy loads.
The Toyota Highlander Hybrid can also tow 3,500 pounds, and its gas-powered counterpart can pull up to 5,000 lbs if you get the adequate package.
#7 Lexus RX 450h
The Lexus RX 450h can tow up to 3,500 pounds. This is ideal if you want to pull a small trailer, and it does so with a luxurious interior and stylish looks. If you want to go more upscale, this vehicle might be a good choice if you are okay with paying a premium.
The downside is that it's not the most suitable for off-roading due to its thin profile tires and low ground clearance.
#8 BMW X5 Plug-In Hybrid XDrive45e
A surprising contender for good pulling capabilities is the BMW X5. The latest version, the XDrive 45e, can duke it out with some on the top of the list.
The BMW X5 XDrive45e can tow up to 5,920 pounds with the trailer hitch. This makes it a versatile option for those who want luxury, comfort, and confidence, knowing you can pull a decent chunk of cargo.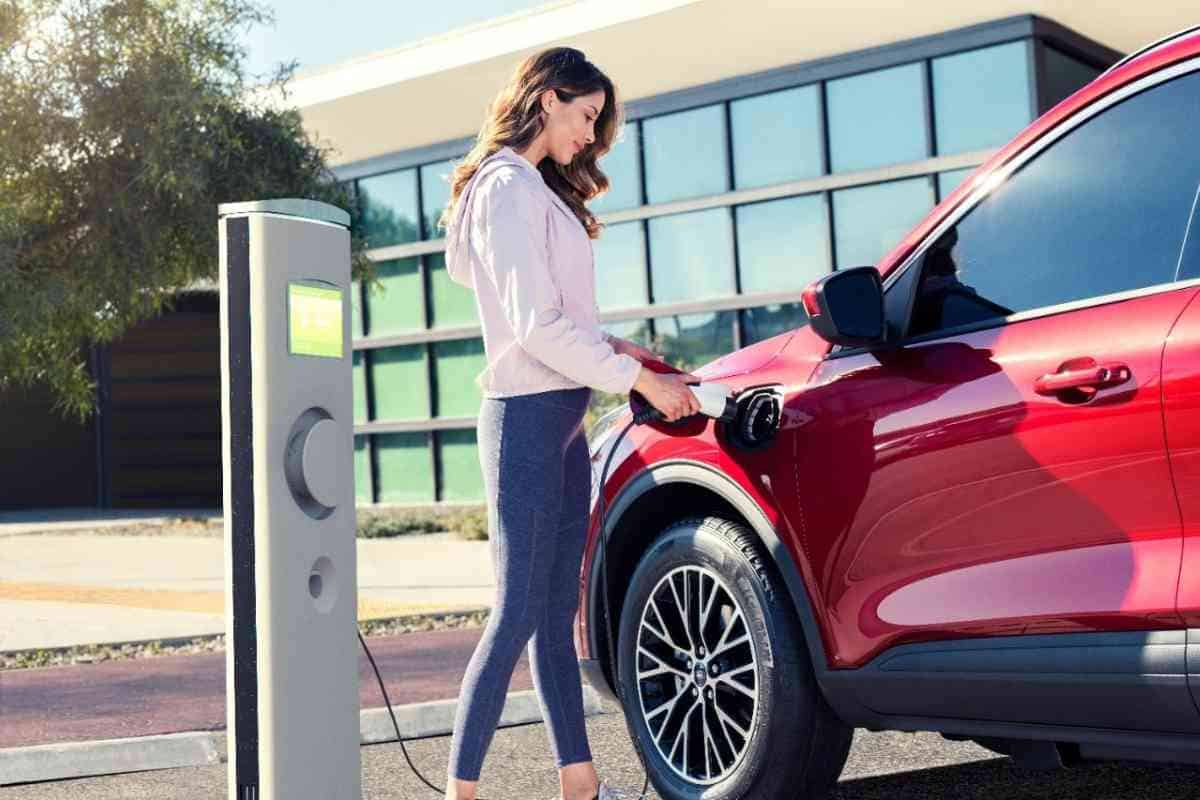 Understanding Hybrid Vehicles
Hybrid Vehicles Explained
A hybrid powertrain combines two or more power sources. For most of us, these cars use a gasoline engine and electric motors to move the wheels in three possible configurations:
Parallel hybrids connect both the Internal Combustion Engine (ICE) and electric motor to the wheels. The vehicle can use both or one at a time to move.
Series hybrids use the ICE as a power plant to drive the electric motors connected to the wheels.
A plug-in hybrid uses either technology but has a larger battery pack (more on this later), which can help by providing all-electric power.
Advantages of Hybrids For Towing
Hybrid cars can optimize economy using a specific engine for a determined moment. They do so by choosing the ideal powerplant for a given condition. For example, in urban driving, hybrids turn off the ICE engine and use only electric power, thus saving on fuel.
When going downhill, hybrids can also charge thanks to regenerative braking. This improves range and also helps save fuel.
These are great features, but they can play against you when towing. We'll find out why in the following section.
Factors to Consider If You're Planning To Tow With A Hybrid
There are several reasons why hybrids aren't ideal for towing. Unfortunately, these are all structural to how these vehicles work, so we might have to change how we view towing in the future. Of course, these apply with even more importance when talking about an electric vehicle.
Excessive weight: batteries are heavy, and these vehicles carry a lot more than their ICE counterparts. With more weight, their capacity to tow drops.
Braking systems: regenerative braking systems are wonderful when you're driving a hybrid, as they help recharge the batteries. However, it's precisely calibrated for the vehicle's weight, so it might overstrain when towing. Most can turn the hybrid system off, but this, in turn, puts more strain on the braking system.
Hampered range: how long your vehicle will go is controversial, but we've seen how this performance drops when towing a heavy load. This is due to the electric motors having to work extra, thus lowering their efficiency.
Towing Performance
All these factors, and others, directly affect a hybrid and EVf vehicle's capacity to pull a trailer. Therefore, it's common to see lower towing performance in them when compared to ICE-powered cars. Let's do a quick comparison between vehicles.
The Range Rover hybrid version can pull a load of 5,510 pounds, whereas the regular Range Rover can tow up to 8,200 pounds. This is a vast difference, and it isn't only happening in this luxury SUV. It happens with most.
Plug-In vs. Regular: Which Hybrid Vehicle Has the Highest Towing Capacity?
Given that towing demands more of the power plant, relying entirely on electric motors isn't ideal. In fact, it could drain the batteries faster than expected, giving regular hybrids poor performance.
It's different when it comes to a plug-in. As the vehicle senses more load, it will use the ICE powerplant more. Granted, this will lower the mileage but provide optimum performance. So, a plug-in hybrid is better for towing than a regular hybrid.
Having said this, there are some capable hybrids in the market. The following section covers them.
Do you need a tow package with hybrids?
One common question many people have is whether a hybrid needs a tow package. The answer is that to improve towing capabilities, it's always best to include the manufacturer's option as it's the best designed to fit your vehicle.
It's also important to note that such an option won't improve aspects such as the strain on the electric motors or the regenerative braking systems.
It can help with stability and rigidity, making the vehicle stronger and safer to drive with a heavy load.
How does towing affect fuel economy?
Regardless of whether your vehicle uses greener technology or is fuel-powered, pulling a trailer will hurt its fuel economy.
You're pulling a heavy load, so your car is working harder to move. This means that your engine is using more power to reach the same performance it had without a trailer.
The brakes are also working harder, as is the suspension. So, this extra effort will require more fuel, be it electricity or gasoline.
The problem worsens when you take your car to its highest towing capacity. Max towing is one of the most demanding activities you can put your vehicle through.
So, if you're planning to tow a heavy load, get ready for a thirsty trip. In the case of hybrids or an electric car, this can mean multiple stops to recharge.
Conclusion
As we've said at the beginning, there's no way of avoiding the change to greener tech.
As years pass, we will see all companies make their version of greener vehicles, and, for the most part, drivers won't tell the difference. Still, these SUVs don't perform as well as ICE-powered cars when it comes to towing.
That doesn't mean that hybrids can't tow heavy loads. As technology improves, we see more powerful vehicles, such as the Toyota Sequoia, which can tow more than 9,000 pounds.
Others comfortably pull 5,000 to 6,000 pounds, and this list is bound to grow. So, if you're looking for a hybrid to tow your stuff, this is the list of the best vehicles for the job.