What is the Difference Between Hyundai Tucson Models?
This post may contain affiliate links. As an Amazon affiliate, I earn from qualifying purchases.
Many car models are very similar, but they all have noticeable differences that make them unique from one another.
As the models become more expensive, more features and details are added.
If you're looking at all the models of the Hyundai Tucson, you may want to know what these differences are.
The Hyundai Tucson models are SE, Value, SEL, Sport, Limited, and Ultimate. The SE costs $23,700, and the Ultimate costs $32,050. The Ultimate has the most features and the SE has the least. Things like wheel size, headlights, seat adjusters, and sunroofs are all features that vary with the cars.
If you know you like a car, choosing a specific model can be hard. This choice may be based on your finances and/or on the.
Different features become available as the price increases.
Based on your likes and dislikes, choose the model that will best fit you.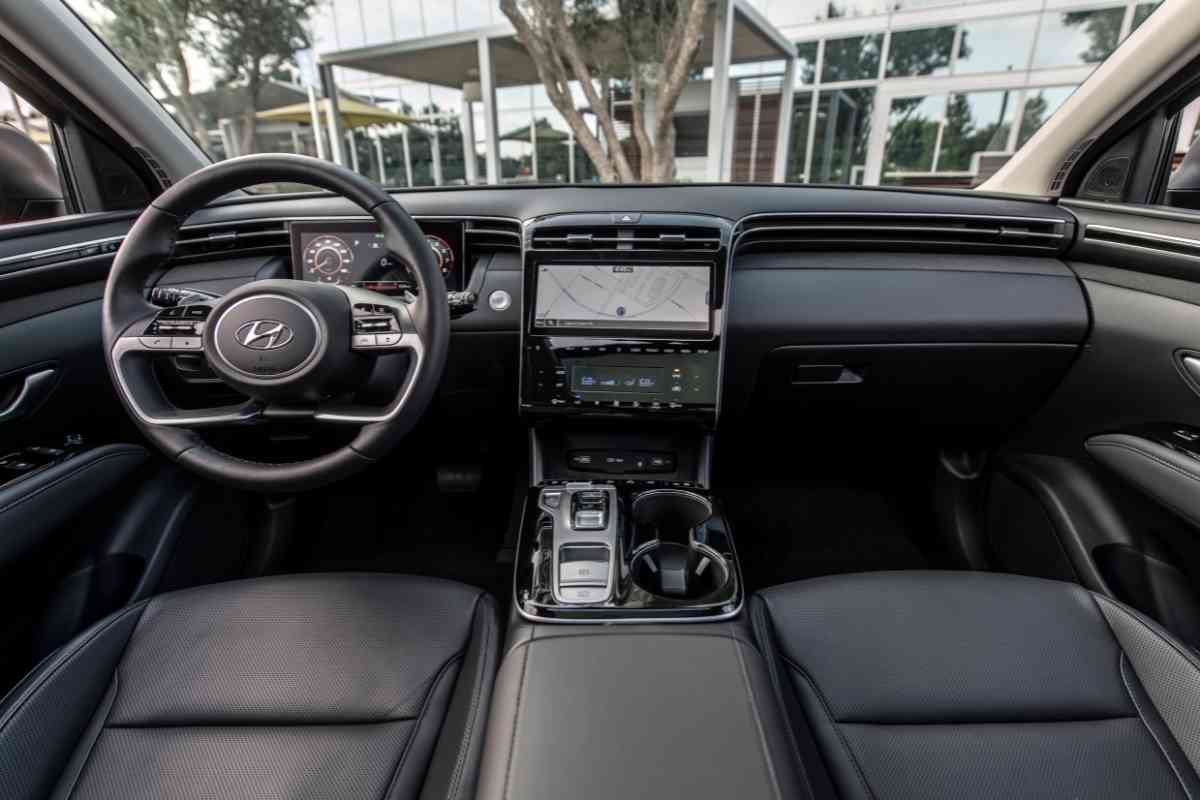 Model SE
This is the cheapest version of the Tucson models, costing $23,700.
This means this Hyundai Tucson will have fewer features and will cost less money.
The structure and the power of the car are the same throughout the models.
But all of the additional features that make a car stand out do cost more and are not available in this Hyundai Tucson SE model.
This model does have great base features though.
Firstly, you can choose between 8 colors for the exterior, and the interior has 3 color options that vary depending on the exterior color you get.
In terms of safety, some nice features are the Forward Collision-Avoidance Assist, a Rear View Monitor, and Lane-Keeping Assist.
The car also has dual-level cargo, Android Auto and Apple CarPlay, a 7-inch touchscreen display, Bluetooth, and stain-resistant cloth seats.
All of these features together make a great quality car that has all of the necessary features you would want.
Model Value
This car model is the next most expensive one up, costing $25,150.
The Hyundai Tucson Value has the same 8 colors for the exterior and the same 3 options for the interior.
This model costs more because of the features included, so what are the features of this car?
Safety features include Blind-Spot Collision Warning, Rear Cross-Traffic Collision Warning, Forward Collision-Avoidance Assist, Rear View Monitor, and Lane Keeping Assist.
These are more intricate than the first car, and they make driving much easier and safer.
When backing out of a spot, it can be hard to see your surroundings.
The Rear Cross-Traffic Collision Warning will warn you of cars passing by you in that exact situation.
It is useful and helpful, and it makes driving much safer.
A few fun features include heated front seats, an 8-way power driver seat, proximity key, and push-button start, LED lighting, heated outside mirrors, and roof side rails.
There are options to upgrade this car to have different packages too.
These are AWD (All Wheel Drive), windshield wiper de-icer, or downhill brake control (DBC).
Model SEL
This model costs $26,100, and all of the interior and exterior color options are the same as the previous ones.
With this vehicle, you get 18-inch alloy wheels, premium front and rear fascias, dual automatic temperature control, and a USB outlet in the second row.
You also get floor console-mounted rear vents and chrome-tipped dual exhaust.
Upgrade packages on the Hyundai Tucson SEL include AWD (All Wheel Drive), windshield wiper de-icer, and DBC (Downhill Brake Control).
Upgrading to one or more of these depends on your area.
For instance, if it snows for you in the winter then upgrading to de-icer windshield wipers would be a great addition to your car.
This car has great upgrades for its price, and it is a great model for those who want more features in the car without paying too much extra.
Model Sport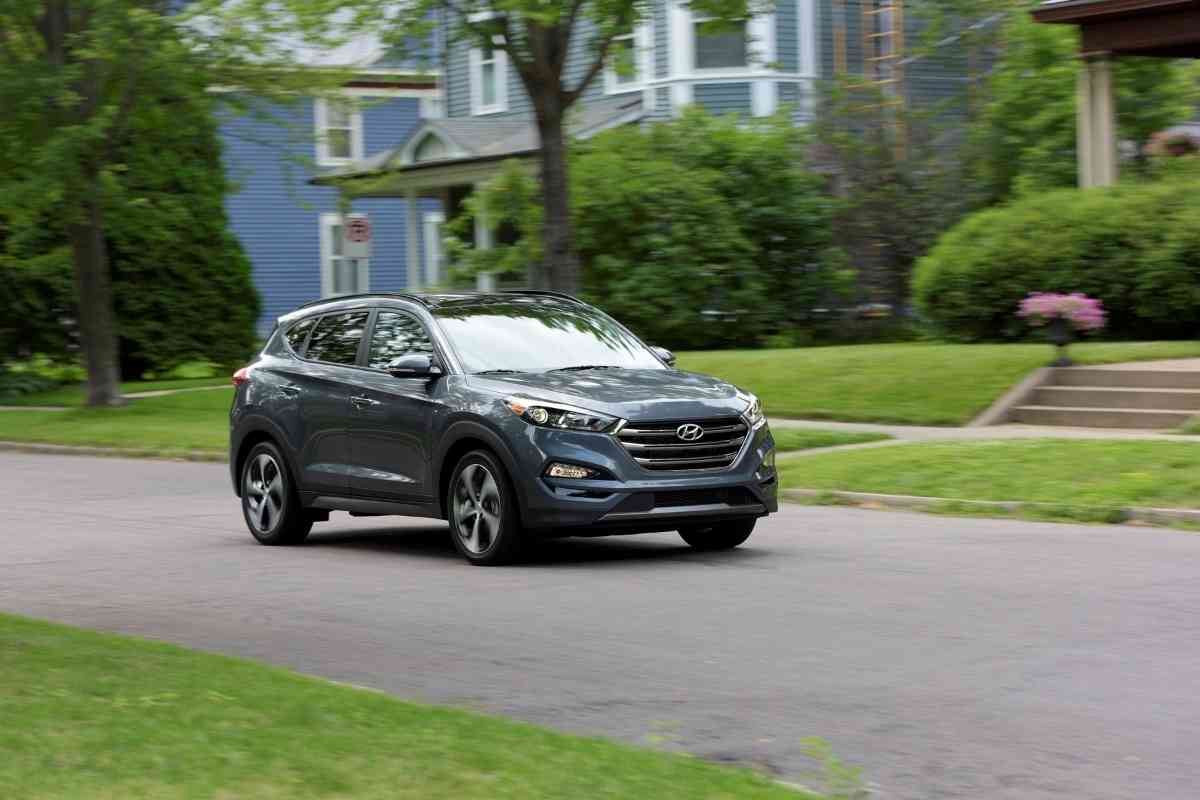 The next model up is the Hyundai Tucson Sport and it costs $28,250.
All color options for the interior and exterior are again the same, but the additional features built into this model are wonderful and are definitely a step up from the previous models.
This car has a hands-free smart liftgate with auto open, 19-inch alloy wheels, Infinity Premium Audio, wireless charging for devices, full LED headlights, foglights, auto-dimming rearview mirror with HomeLink installed, leather-wrapped steering wheel and shift knob, and LED daytime running lights.
With all of these different features, the same upgrade package is available.
You can add AWD (All Wheel Drive), windshield wiper de-icer, and DBC (Down Brake Control).
These upgrades are offered on the Value model and up.
Model Limited
The Hyundai Tucson Limited model is amazing and it comes with lots of details and upgrades compared to the SE model.
It sells for $29,400 and it has all of the same options for colors (both exterior and interior).
The features included in this car are spectacular and they really make this car stand out.
The new features include a surround-view monitor, 18-inch alloy wheels, leather seating surfaces, a heated steering wheel, an 8-way power passenger seat, and side mirrors with turn signal indicators.
It also has a beautiful chrome accent on the front grille, door handles, and trim.
Plus, the AWD, DBC, and windshield wiper de-icer are all available as upgrades.
Model Ultimate
The Ultimate is the most expensive model this lineup offers.
It costs $32,050 and it has everything you would want in a vehicle.
The car has all the same color options, inside and out, but it has some big features that make it easier and more fun to drive.
This car has a panoramic sunroof, forward collision avoidance assist with pedestrian detection, high beam assist (HBA), an 8-inch color touch screen display with navigation, ventilated front seats, heated rear seats, 4.2-inch color LCD, and smart cruise control with stop and go.
These added features make your car safer.
Even when you can't see things on the road, your car can. You can worry less while you drive with this car.
The comfort, style, space, and safety features are all there.
With these amazing upgrades, this car is great for couples and small families.
Safety is a huge selling point on cars, and with all of the new sensors and cameras, you can feel safe whenever you enter this car.