What Size Lift Do You Need To Fit 33-Inch Tires On A Jeep JK?
The Jeep Wrangler is an icon in the offroading community, and the Wrangler JK generation is one of the most popular out there. Given its popularity and enviable offroading performance, it's common for owners to upgrade them by getting bigger tires. As a result, the Wrangler will look better, as it adds a more imposing stance. Also, it will have more grip in offroading conditions, such as mud, sand, or snow.
The challenge with bigger tires is that they might rub against the Wrangler's frame, be it the fenders, the inside wells, or even the chassis. So, in some cases, it's better to install a lift kit, which will give the Wrangler more space to fit the tires. An added benefit is that it can improve its looks too. At the same time, you might want to consider spacers to add enough room between the tire and the inner wall.
If you're interested in adding 33-inch tires to your Jeep Wrangler JK generation, this article is right for you. We'll discuss the ideal lift kit and when to use it. Plus, other modifications you might want to consider.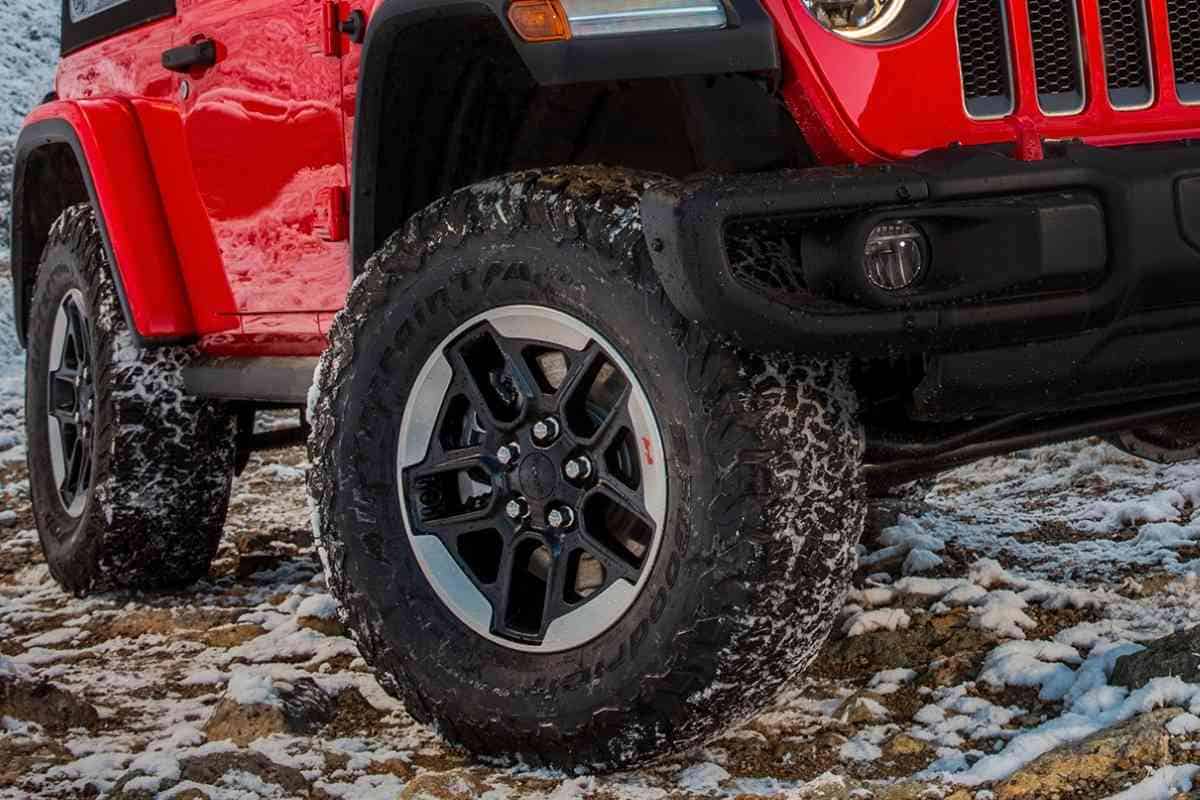 Table of Contents
What size lift do you need to fit 33-inch tires on a Jeep JK?
You need a 2.0″ lift to fit 33-inch tires on a Jeep Wrangler JK if you're looking to do some offroading. Since the JK already comes with the option for large tires, in this case, 32″, there's almost no need to do significant modifications.
The 2.0″ lift kit is ideal for anyone who wants to take the Jeep Wrangler JK to do some mid-level offroading. This legendary SUV will behave great in its natural habitat with this added clearance. At the same time, any larger kit, for example, 2.5″, could be too much for 33-inch tires, giving the Wrangler a strange look.
The Jeep Wrangler JK entered the market in 2006 and was a big success with Jeep lovers. It maintained the iconic looks but changed slightly to add a more imposing stance. Jeep included a wider yet shorter body to accomplish this, making for a boxier vehicle. Moreover, another interesting design feature in the Wrangler JK was the option to have 32-inch wheels from the factory.
As soon as the JK was available for sale, people started modifying them, and the first step was fitting bigger tires, with the 33-inch tire being one of the most popular. It's an inexpensive option that provides many improvements. So, since it's bigger, many people began inquiring about suspension lifts.
Can you use a leveling kit to fit 33-inch tires on a Jeep JK?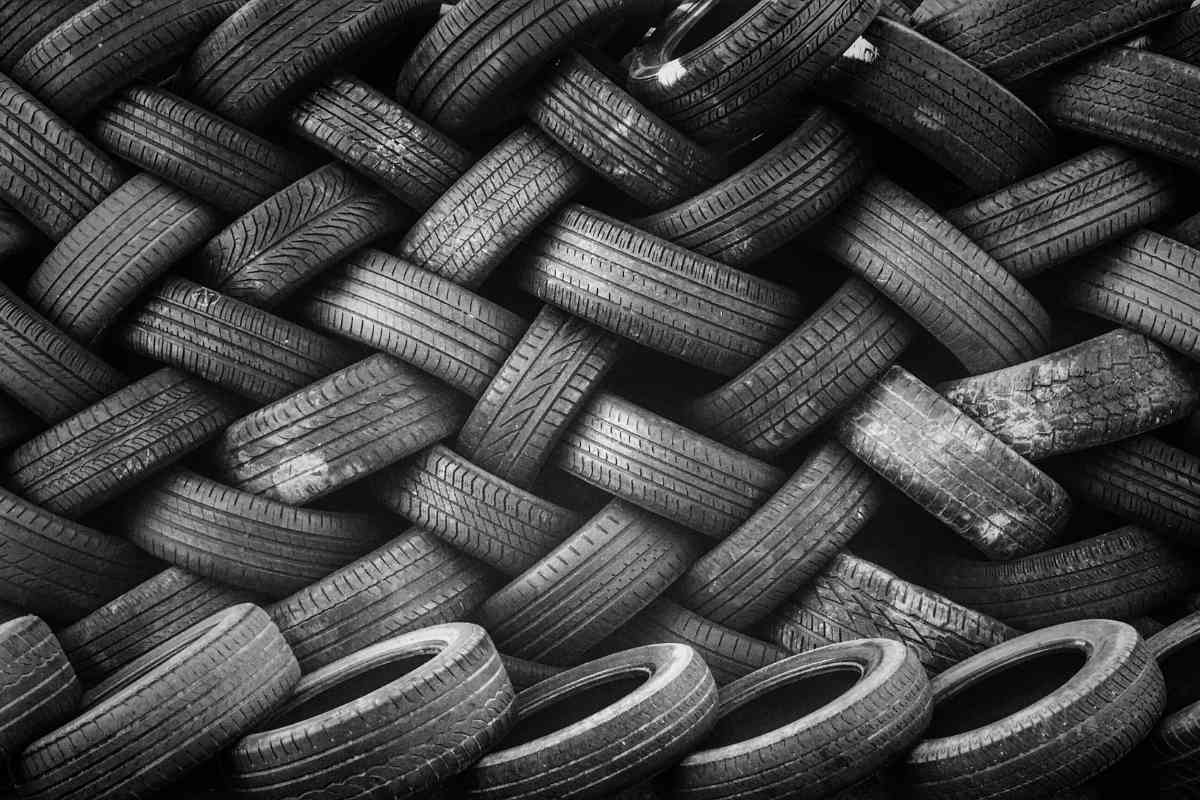 If you don't want to install such a kit, you can use a leveling kit to add 1″ on the front and 2″ on the back. This should be enough to fit 33-inch tires with ease. The leveling kit will also help you by not needing to change components such as shocks.
This is a modification that doesn't change any of the performance aspects of your vehicle. This makes it ideal for those who want light offroading and have a budget to fulfill. In addition, leveling kits are easy to install and need almost no extra tools.
This is an ideal modification if you want to put 33″ on the Wrangler JK for looks. Another excellent option is using a body lift kit, a set of rubber spacers that create a distance between the frame and the suspension. Moreover, this option is cheap, and you don't need to upgrade other components.
On the other hand, the downside is that they can take a very long time to install. These modifications take time, and some owners don't want to go through the hassle, so they might like to inquire if it's possible to install 33-inch tires without a lift kit.
We'll explain this in the following section.
Can you fit 33-inch tires on a stock Jeep JK?
If you're going only for looks and urban driving, then you can fit 33-inch tires on a stock Jeep JK. Many forums and reputable sources have shown that, in urban driving conditions, a 33-inch tire will present no issue on a stock JK.
As for offroading, the driving conditions could be harsher. In this case, it's not ideal to fit 33-inch tires on a stock Jeep JK. If you do this, you might see excessive rubbing against the body of the vehicle, premature wear of both the tire and steering components and a noisy ride.
What lift kit do you need to fit 34-inch or bigger tires on a Jeep JK?
There comes a time when a Wrangler owner will inevitably want to fit bigger tires. It's unavoidable, as the Wrangler begs for it. As a result, not only will it look great, but it will also have a chance to show its most authentic offroading abilities.
The stock Jeep Wrangler JK cannot fit 34-inch tires as there's not enough space between the tires and the wheel well. So, in this case, you need a lift kit with no less than 2.5″. These lift kits are easy to install, yet you need to change some components, such as longer shocks.
At the same time, there's one positive thing to say about the Jeep Wrangler JK, and it's that it's made for modifications. In fact, after 1997, all Wranglers came with an improved 4-wheel coil-type suspension. This allows for lift kits that don't require many more changes.
If you're looking to lift your Wrangler more than 4″, then there's a need for more serious modifications. When you lift the suspension, the brake lines, steering linkage, and the driveshaft could have extra strain. This can lead to failures and accidents.
Closing thoughts
The Jeep Wrangler JK is one of the most popular SUVs out there. It's got iconic looks and outstanding offroading abilities.
The Wrangler was born to be in the wilderness. It's as if the designers wanted you to modify it. So, it's common for people to want to install bigger tires.
Since the Wrangler JK comes with optional 32-inch tires from the factory, the next logical step is to want to fit 33-inch tires. So, many people inquire what's the best lift kit for doing so. If you're into serious offroading, it's ideal to fit a 2-inch lift kit, to allow for clearance and optimal performance.
You don't need a lift kit for 33-inch tires if you don't plan to do heavy offroading. In this case, you can opt for a leveling kit, which adds an inch on the front and two on the back. This should be enough to fit 33-inch tires for regular use.
If you want to opt for bigger tires, you must have a lift kit. 34-inch tires, or anything more than that, will not fit a stock Jeep Wrangler JK. So, in this case, starting with a 2.5-inch lift is ideal, and you might also need to make other modifications.
Finally, it's essential to keep in mind that all modifications can affect a vehicle's performance, even only fitting bigger tires. So, when you do so, keep in mind that you can feel changes in aspects such as handling, fuel performance, and ride quality.