What's the Difference Between Chevy and Ford Trucks?
Chevrolet and Ford are both giants in the auto industry and have been producing quality vehicles for years and years.
There has been some debate as to what the differences are and which one is better, and we are here to settle that dispute.
If you have been wondering what the differences are between Chevy and Ford trucks, you have come to the right place!
To compare Chevy and Ford, look at the differences between their two best trucks: the Silverado and the F-150. The Silverado has a higher liter capacity, payload capacity, and engine type. However, the F-150 did score higher in categories like horsepower, transmission, and fuel economy.
If you are looking to buy a new truck but aren't sure which one is the right one for you, don't worry about it!
Here you will find a good comparison of Chevrolet and Ford (the F-150 and Silverado specifically) and some pros and cons of both.
Hopefully, knowing these differences will help you to decide which truck is best suited to your needs.
Chevy vs. Ford: The Differences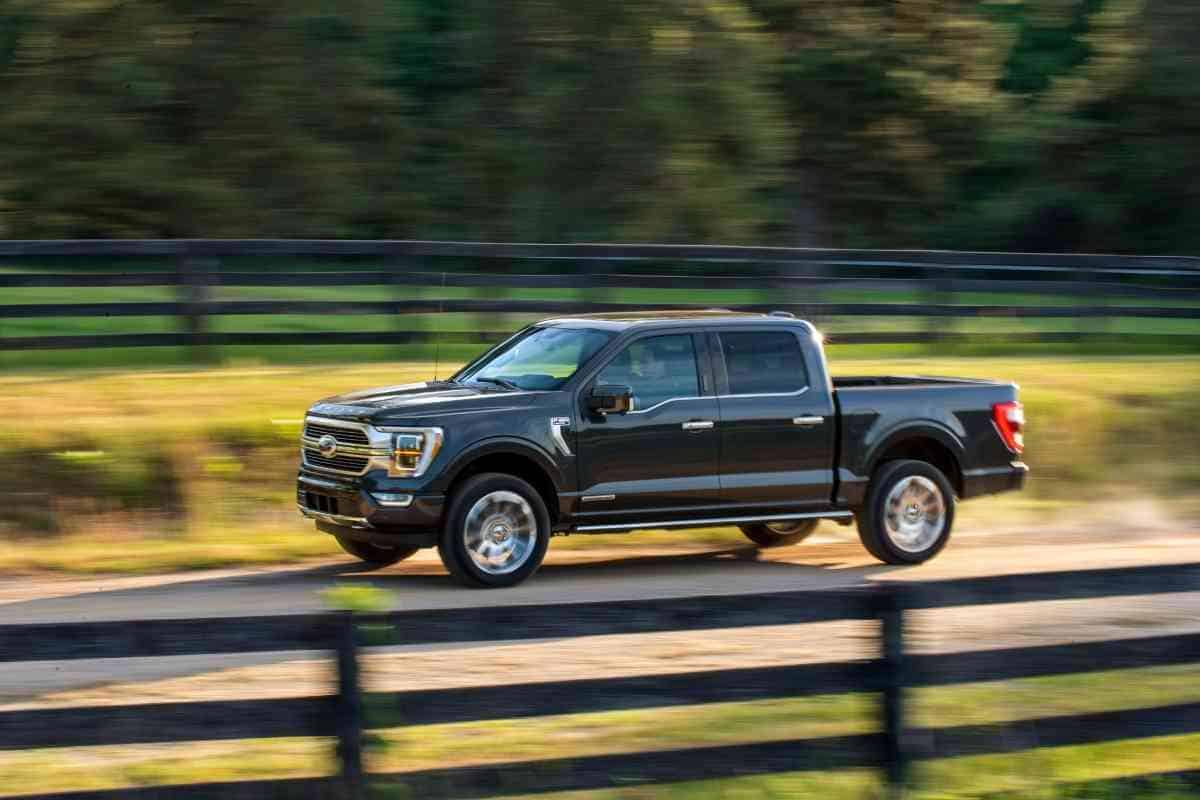 It's pretty difficult to compare the two brands to each other as a whole, so we will be comparing the differences in Chevy and Ford's two most famous trucks.
Let's compare the Silverado and the F-150, shall we?
The F-150 and the Silverado have been competitors essentially since the beginning of their time.
Both trucks are similar in build, such as the cab and bed sizes.
However, there are slight differences in horsepower, torque, engine type, fuel economy, and several other things.
By mere inches (or even fractions of inches), the Silverado has the F-150 beat in size for leg and headroom in the front, liter capacity, payload capacity, and engine type.
However, the F-150 did score higher in categories like horsepower, transmission, and fuel economy.
Otherwise, the sizes and capabilities of these two trucks are almost the same.
Any other differences in size are only fractions of inches.
Anybody who knows cars and trucks knows that the Silverado is cheaper and more heavy-duty than its counterparts (including the GMC Sierra).
The Ford F-150 could be considered the luxury truck with all the fancy features and the Silverado could be considered the off-roader's best friend.
This is one of the main differences between Chevy and Ford; Ford is luxurious and Chevy is durable.
As said before, the differences between Chevy and Ford are marginal.
Whichever one is better comes down to your opinion and preferences.
If you'd prefer a nice truck with luxurious features, the Ford is probably for you.
If you'd rather take a spin through the mud, the Silverado will be your best friend.
Chevrolet Silverado: The Pros and Cons
Now that you understand a little better what the differences between Chevy and Ford are, you probably want to know a few pros and cons of each truck to help you solidify your decision.
So, without further ado, we give you the pros and cons of the Chevy Silverado!
Pros
First of all, the Silverado is as reliable of a truck as you could want when plowing through mud, sand, snow, or even rocks.
The Silverado was built to withstand just about any kind of terrain.
Almost all of the Silverado's trim options come with a 4WD drive type, which means you won't have any trouble with handling while you're out on your adventure.
If you like taking risks and leaving the road behind, the Silverado is most assuredly the truck for you.
The Silverado also comes with easy-to-use smart technology, which includes an infotainment center.
It has Bluetooth compatibility, which means you can easily hook up your phone for music or hands-free phone calls.
This infotainment system is not only easy to use, but it is also sleek and attractive, adding to the modern look of the car.
In addition, the Silverado has a large and comfortable cabin despite its somewhat outdated look.
The spacious cabin has plenty of legroom for all passengers, whether short or tall.
Some trim packages even offer 10-power adjustable seats, which are nice if you want variety and accommodation.
Cons
Sadly, the Silverado isn't perfect and has its fair share of flaws.
One of these is its hard ride quality. It was built to handle well on the road as well as off the road, but when it is off the road, it doesn't exactly glide along smoothly.
You won't have to worry at all about its handling capabilities, but you might have to worry about hitting your head on the roof of the car if you're being tossed around too much.
Some might feel that the Silverado's comfortable cabin makes up for this, but it's just a matter of personal preference.
If you are all about ride quality and smooth sailing, you might want to think twice before buying a Silverado.
Go here to learn more.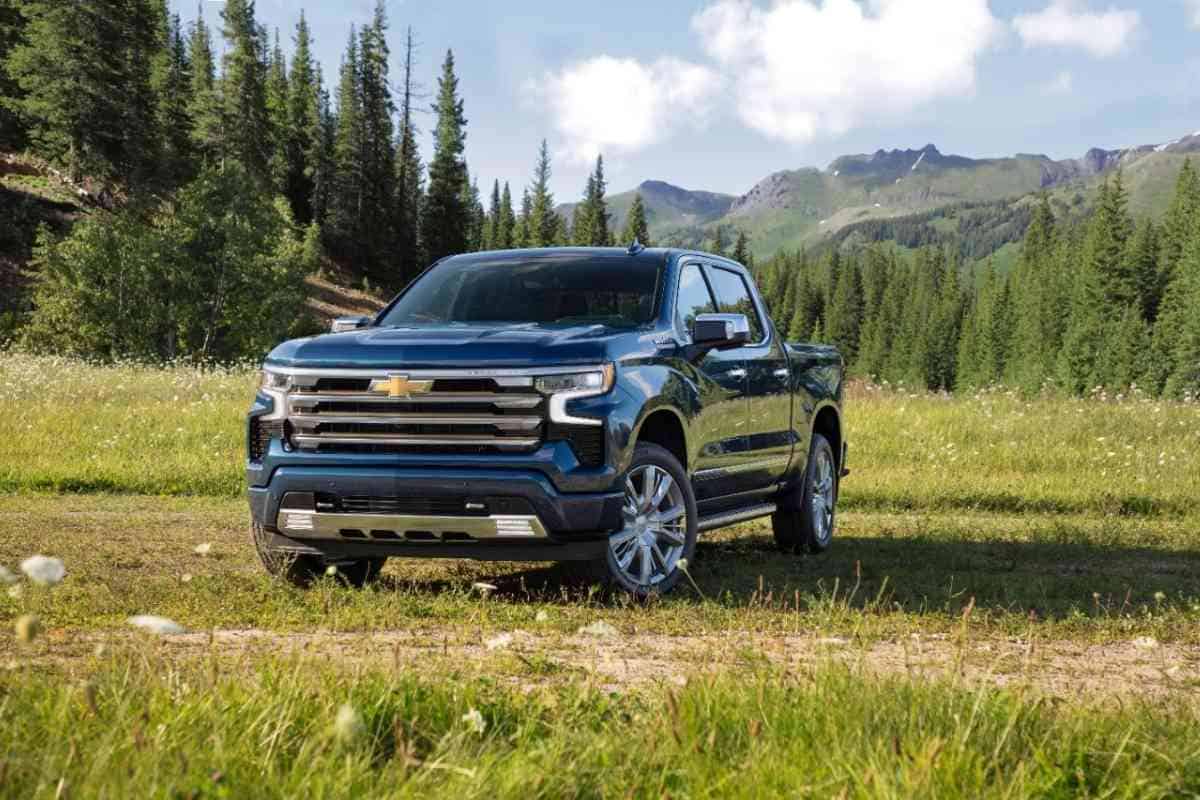 Ford F-150: The Pros and Cons
Not to be outdone, however, is the Ford F-150.
Below are a few of its pros and cons as well.
By the time we're finished, you should have a better idea of which truck will best suit your needs.
Pros
One of the most appealing things about the F-150 is its sleek and modern design.
Having an eye-catching appearance is, of course, half the battle in selling a truck, and the F-150 more than fits this profile.
It has a huge variety of colors and sizes to choose from, which will appease pretty much any truck buyer.
If you want something both stylish and rugged, the F-150 is for you.
Another reason to purchase a Ford truck is because of the safety features it will have.
The F-150 has a multiplicity of airbags that will keep you safe in just about any situation.
Plus, with its anti-lock brakes and roll stability control, the F-150 is the best truck you could want in the event of a bad accident.
Cons
Though these things sound great, there are still some issues with Ford trucks.
The F-150 doesn't come with all these spiffy features for free.
The trim packages can often be pretty costly, and that's in addition to the truck itself.
It seems to be pretty fairly priced for the value of what you're getting, but the moment you start to add customizable options, the cost will go up faster than you can switch gears.