7 Reasons Why Grand Wagoneers Are So Expensive
Grand Wagoneers are just what the name suggests – they're grand and expensive. Here are some reasons why Grand Wagoneers are so expensive.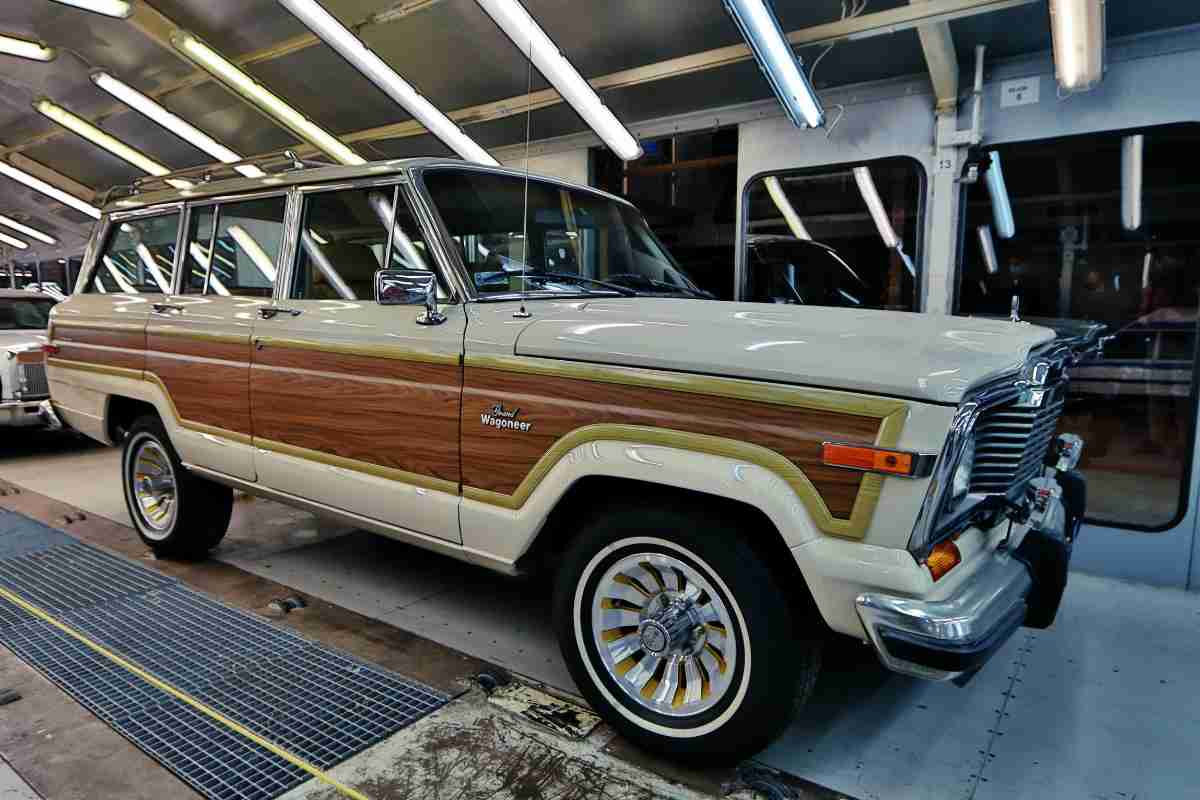 Table of Contents
Why are Grand Wagoneers so expensive?
Grand Wagoneers are built to last and use top-of-the-line components. This is one of the main reasons they are so expensive. What's more, a lot of research and development has gone into their design and construction, which does not come cheap.
We have used Grand Wagoneers in the past, and we understand how difficult it is to summarize their attributes in a few words. But don't worry. In the coming paragraphs, we will explain why Grand Wagoneers are so pricey.
How Much Does a Jeep Wagoneer Cost?
The base model starts at $58,995, and the top-of-the-line Grand Wagoneer costs $88,660. That's a lot of money, but it's important to remember that the Wagoneer is a premium SUV.
It's not just a stylish vehicle; it's also packed with features that make it perfect for off-road adventures.
If you're looking for an SUV that can take you anywhere you want to go, the Wagoneer is definitely worth the investment.
Reasons Why Grand Wagoneers Are So Costly?
Good Residual Value
When it comes to choosing a vehicle, many factors come into play. Some people prioritize safety, while others prioritize style.
However, one factor that is often overlooked is residual value. This is the estimated value of a vehicle at the end of its lease term or loan period.
Jeeps have consistently ranked high in residual value, meaning they retain their value better than many other brands on the market.
In fact, Jeep Wagoneers are often cited as having some of the best residual values in the automotive industry.
This makes them an excellent choice for anyone looking for a vehicle that will hold its value over time. If you're looking for a car that will be worth more when you sell it or trade it in, a Jeep Wagoneer is a great option to consider.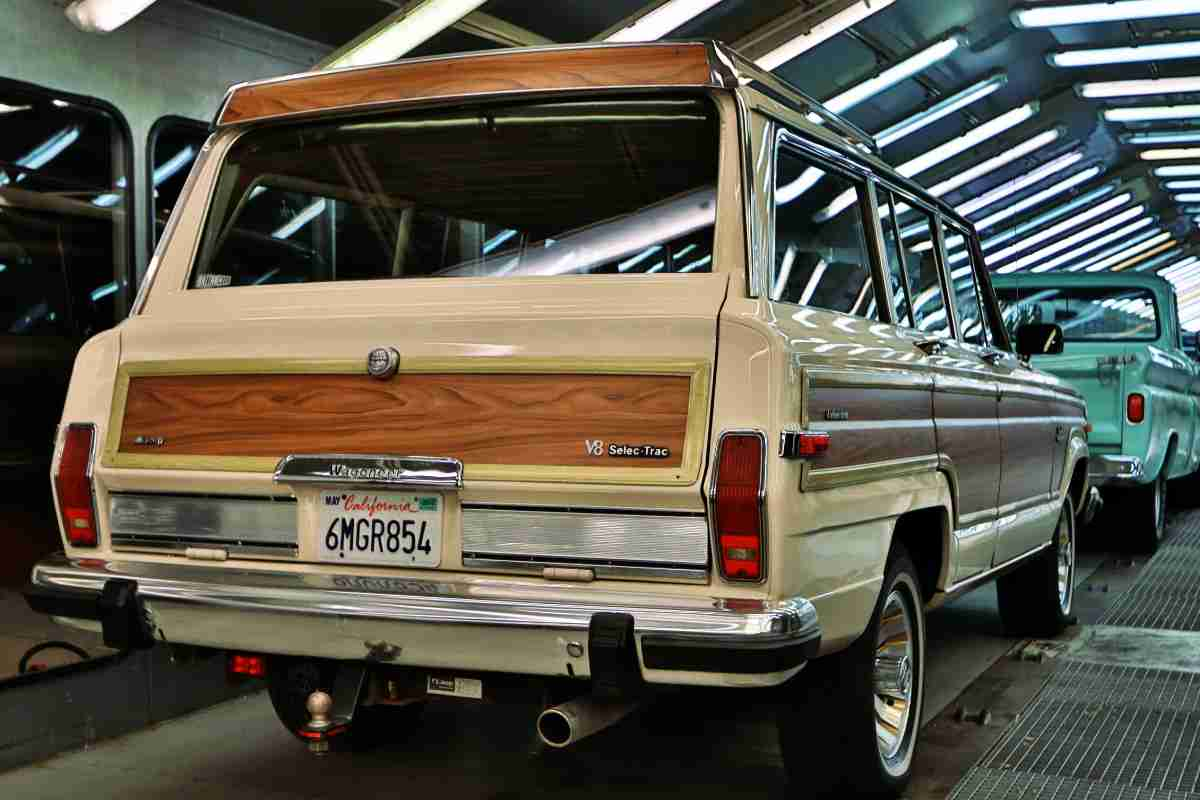 Luxurious Interior
The Jeep Wagoneer was first introduced in 1963 as a response to the growing popularity of SUVs.
With its boxy design and comfortable interior, the Wagoneer quickly became a favorite among families and outdoor enthusiasts alike.
Today's Wagoneers are just as well-equipped as their predecessors, with standard features like air conditioning, power windows and seats, and cruise control.
In addition, the Wagoneer's luxurious interior includes plenty of cargo space and an infotainment system that will keep everyone entertained on long road trips. 
Whether you're looking for a vehicle that can take you off the beaten path or one that will help you enjoy your time on the open road, the Jeep Wagoneer is sure to exceed your expectations.
Amazing Infotainment
The Jeep Wagoneer offers an impressive infotainment system that is sure to keep drivers and passengers entertained.
The system includes seven screens, including a touch screen option, and provides access to various features, such as navigation, music, and Bluetooth connectivity.
The Jeep Wagoneer's infotainment system is easy to use and offers a wide range of options, making it one of the most comprehensive systems on the market.
Whether you're looking for a way to stay connected on the road or just want an entertainment system that will keep everyone entertained, the Jeep Wagoneer's infotainment system is a great option.
High-Tech Features
In recent years, the Wagoneer has undergone a major makeover, and it now offers a number of high-tech features that were once reserved for luxury vehicles.
For example, all Wagoneers come with a built-in GPS system that can be used to navigate even the most remote roads. In addition, Wagoneer's infotainment system includes built-in WiFi hotspots, so passengers can stay connected even when they're on the go.
Other high-tech features available on the Wagoneer include an upgraded sound system, heated seats, and a hands-free tailgate.
With so many modern amenities, it's no wonder the Wagoneer is one of the most popular SUVs on the road.
Superior Suspension
The Jeep Wagoneer is notable for its long wheelbase and four-wheel drive capabilities. Over the years, the Wagoneer became known for its sophisticated suspension system, which provided a smooth ride even on rough terrain.
In recent years, the Wagoneer has undergone a renaissance, with new models being introduced that offer modern amenities while retaining the classic Jeep look and feel.
Whether you're looking for a rugged off-road vehicle or a comfortable family hauler, the Wagoneer is definitely worth checking out.
Strong Plug-In Hybrid Powertrain
The Jeep Grand Wagoneer features a strong and efficient plug-in hybrid powertrain. This system produces a combined 375 horsepower and 470 pound-feet of torque, making it one of the most powerful SUVs on the market. 
The Wagoneer's electric motor is integrated into the transmission, providing power when needed without sacrificing fuel economy.
In addition, the battery pack can be recharged quickly and easily, making it convenient for those who do a lot of city driving.
The result is an SUV that is both environmentally friendly and capable of towing up to 7,200 pounds. With its strong powertrain and impressive towing capacity, the Jeep Wagoneer is ready for any adventure.
Great For Off-Roading
The Wagoneer is a great off-road vehicle. It has a powerful engine that can easily get you through tough terrain.
The suspension is also very good, so you won't have to worry about getting bounced around while driving on rough roads. The tires are specially designed for off-roading, so you'll have no problem gripping the ground.
And if you ever do get stuck, the Wagoneer has a winch that can help you get out. So whether you're driving on the beach or in the mountains, the Jeep Wagoneer is a great choice for an off-road vehicle.
Key Takeaways
Grand Wagoneers are well made. The Grand Wagoneer was known for its high quality and attention to detail. Even today, it's considered one of the best-made SUVs ever.
There's a dedicated group of enthusiasts who love everything about the Grand Wagoneer.
They're comfortable. The Grand Wagoneer was designed with comfort in mind. It has a spacious interior and ride quality that's still unmatched today.
They have great resale value. Because of the above reasons, Grand Wagoneers tend to hold their value well, which causes them to be more expensive in the long run.