2023 Toyota 4Runner vs. 2023 Ford Explorer: Which SUV is More Reliable?
A car is an investment so you need to buy a reliable vehicle. So, let's look at toyota 4runner vs Ford Explorer and which is more reliable.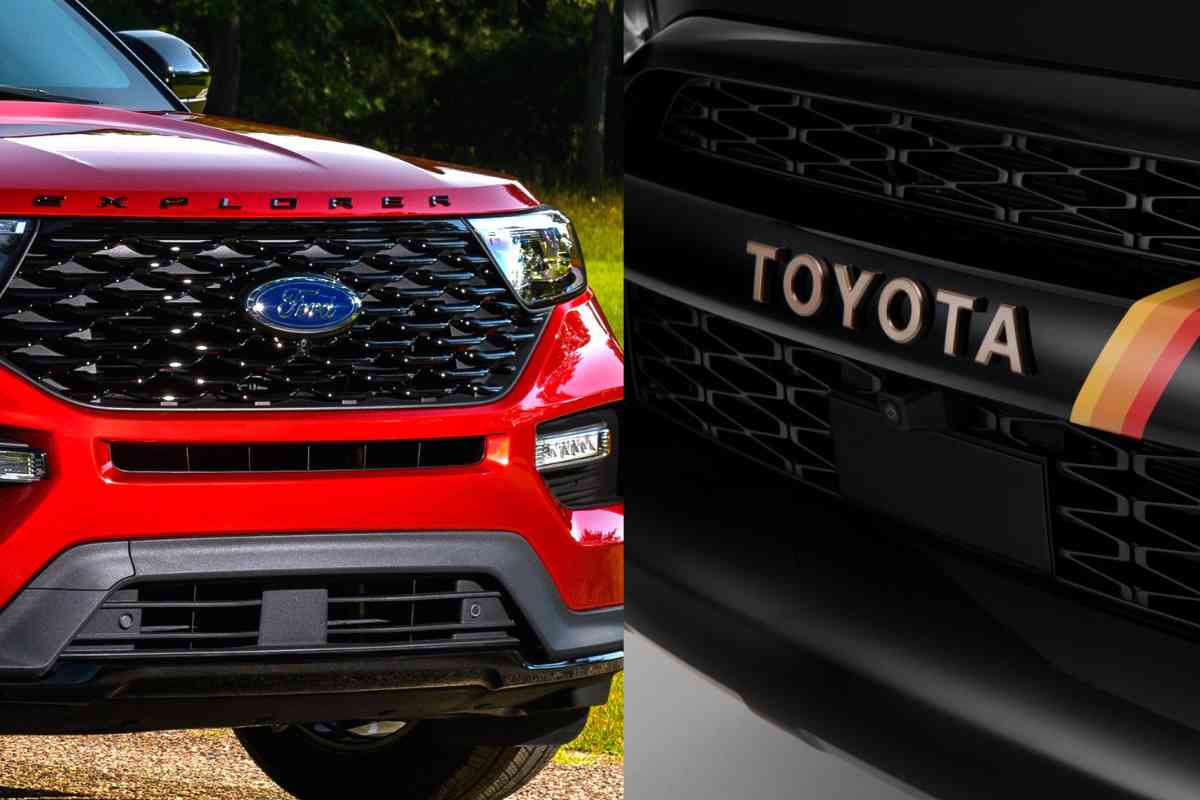 Is the 4Runner or the Explorer more reliable?
The 2023 Toyota 4Runner is more reliable than the 2023 Ford Explorer. Before you purchase a vehicle, you should look at their features, such as reliability, safety rating, fuel efficiency, maintenance needs, budget, longevity, and comfortability.
Before buying, it's essential to have all the information about the two models. To help you make an informed decision, we've talked to several owners and car experts who gave us helpful information on the differences and similarities between the models.
What's the Difference Between the 2023 Toyota 4Runner vs the 2023 Ford Explorer?
Below is a deep dive into the differences between the two models.
Reliability
Although both SUVs are reliable, as evidenced by the manufacturers and owners, their levels of reliability differs.
Ford Explorer and Toyota 4Runner are praised for their reliability as they have long longevity and are packed with convenient features that offer a smooth ride with sporty capabilities.
Therefore, if you are in for an off-road adventure, both are ideal, but the 2023 Toyota 4Runner is your go-to SUV as it can handle lots of abuse. The SUV ranks 87 out of 100 on reliability. And it's also easier to find Toyota 4Runner parts for repairs.
Off-Road Adventures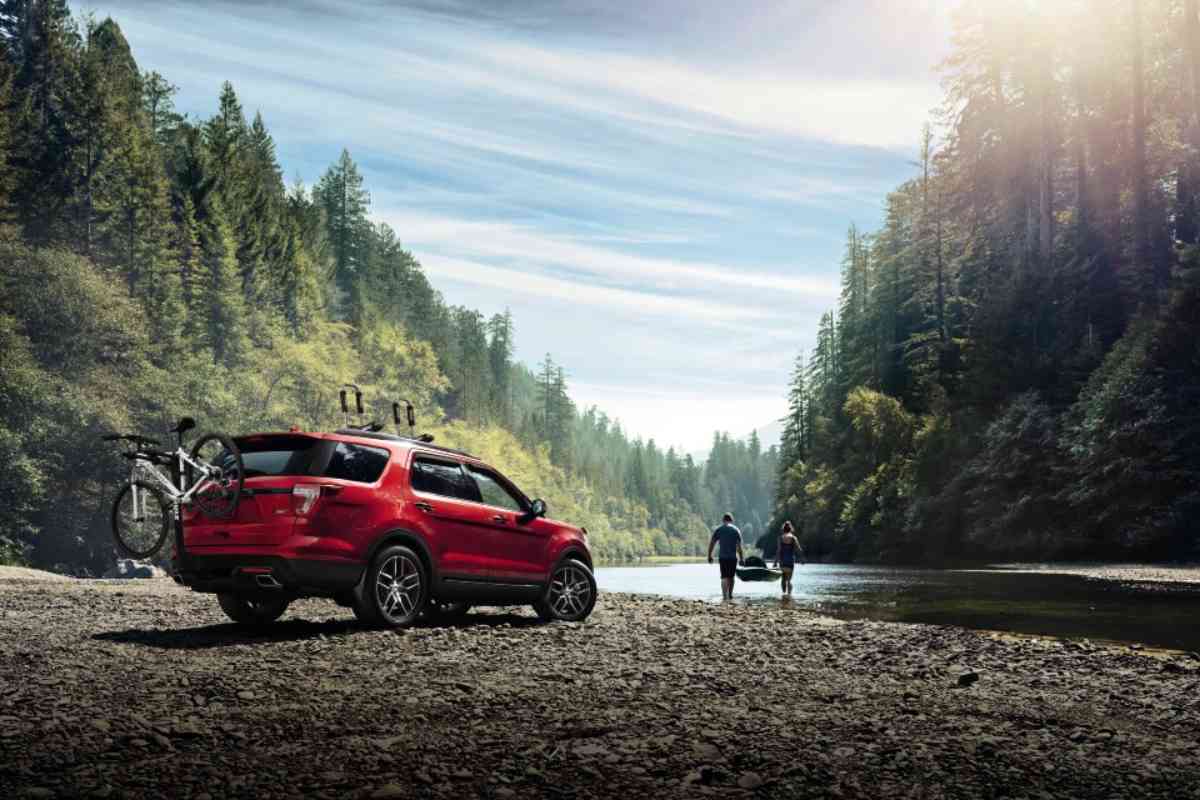 If you love going on off-beat roads, then you need a vehicle with serious capabilities.
And although both cars can handle rough roads, the Toyota 4Runner is better than Ford Explorer. This is because it is outfitted with a locking gear differential, allowing power to flow efficiently to both rear wheels.
On the other hand, Ford Explorer has a limited-slip differential. Both vehicles have exceptional off-road features, such as high-strength skid plates and all-season tires that offer you confidence in rough terrains.
Fuel Economy
Ford Explorer takes the lead regarding fuel efficiency as it has better mileage. The Ford Explorer engine makes 300 horsepower and delivers 24 miles per gallon (MPG) on the highway with a range of approximately 501 miles. Toyota 4Runner makes 270 horsepower and delivers 17 miles per gallon (MPG) on highways with a range of 437 miles. And that both SUVs use regular unleaded.
Therefore, if you are looking for mileage when choosing, Ford Explorer will help make extra savings compared to Toyota 4Runner.
Place of Manufacture
Another factor you must consider is the place of manufacture.
Ford Explorer is your best bet if you love made-in-U.S. products. However, if you love vehicles made in Japan, then Toyota 4Runner is your car.
Although both are built to offer you dependability and serve you for a long time, they have different parts whose availability depends on your place of residence.
For instance, if you have a Toyota 4Runner and need some parts, it'd be easier to find them at Japanese Auto Spares than in the U.S. since most of their vehicle components aren't readily available in the United States.
Longevity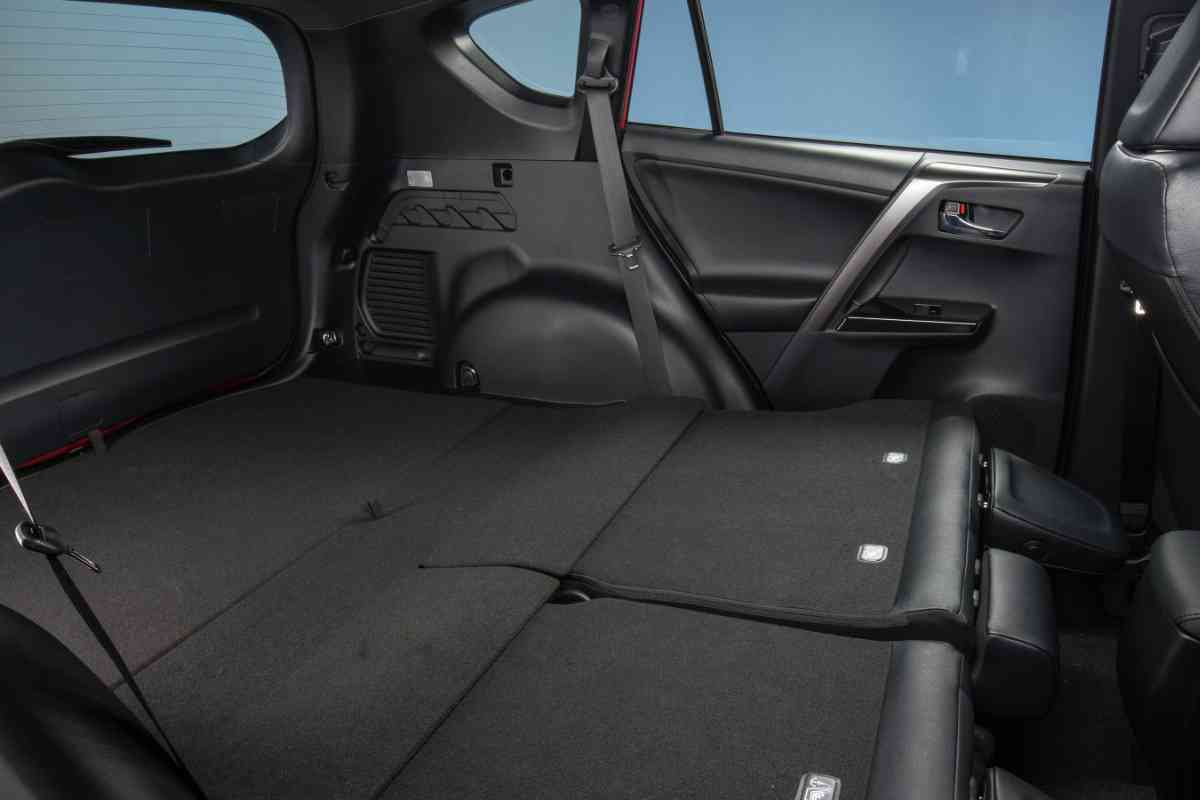 Both vehicles have a long lifespan with proper care and an impeccable track record. Toyota 4Runner is more reliable, reaching over 200k miles without major mechanical issues. This is due to its robust engineering and well-crafted build.
However, Ford Explorer is a bit downer as it begins having issues when it reaches the 100k miles mark. And this can be due to poor maintenance habits or inherent defects within the designs.
Therefore, Toyota 4Runner is the best option regarding performance and longevity.
Power
Both vehicles have the ideal powertrain, so the decision rests on the specifics.
Toyota 4Runner is outfitted with a V6 engine workhorse that delivers 270 horsepower and 278 pound-feet of torque. And it's either equipped with a rear-wheel drive or four-wheel drive.
When it comes to the Ford Explorer, you have a vast collection of powertrain options, and its engine can make up to 400 horsepower accompanied by 415 pound-feet of torque.
Ford Explorer transmits power to its wheel better than Toyota 4Runner, which shows that Ford Explorer has a little more Horsepower than Toyota 4Runner.
Passenger space
If your purchase is based on passengers it can accommodate, then the 2023 Ford Explorer is the best option as its seating capacity can accommodate seven passengers.
And the best part is that it has more room for your legs, head, and overall body. This means you will have a comfortable ride without being squeezed up, making it the best version for taller drivers.
The 2023 Toyota 4Runner also has five seats; some models have seven seats. The other downside is that its interior doesn't have much room. So you might feel cramped up. Ideal for short and average height.
Cargo space
If you love going camping or on road trips and packing your gear and other essentials, Toyota 4Runner is the best option as it has slightly more cargo space, about 89.7 ft2, compared to Ford Explorer, which is around 87.8 ft2.
Pricing
When buying a car, the cost plays a crucial role; as such, it is imperative to note that there is a slight difference between the two vehicles. First, you must look at the Manufacturer's Suggested Retail Price (MSRP) before visiting the dealers.
A new 2023 Ford Explorer price ranges between $36,760 and $56,075. And $39,555 and $54,020 for a new 2023 Toyota 4Runner.
This shows that Ford Explorer is cheaper than Toyota 4Runner, with a difference of about $2,795. However, it is wise to note that car dealers offer different pricing options, so do your research and opt for the best offer.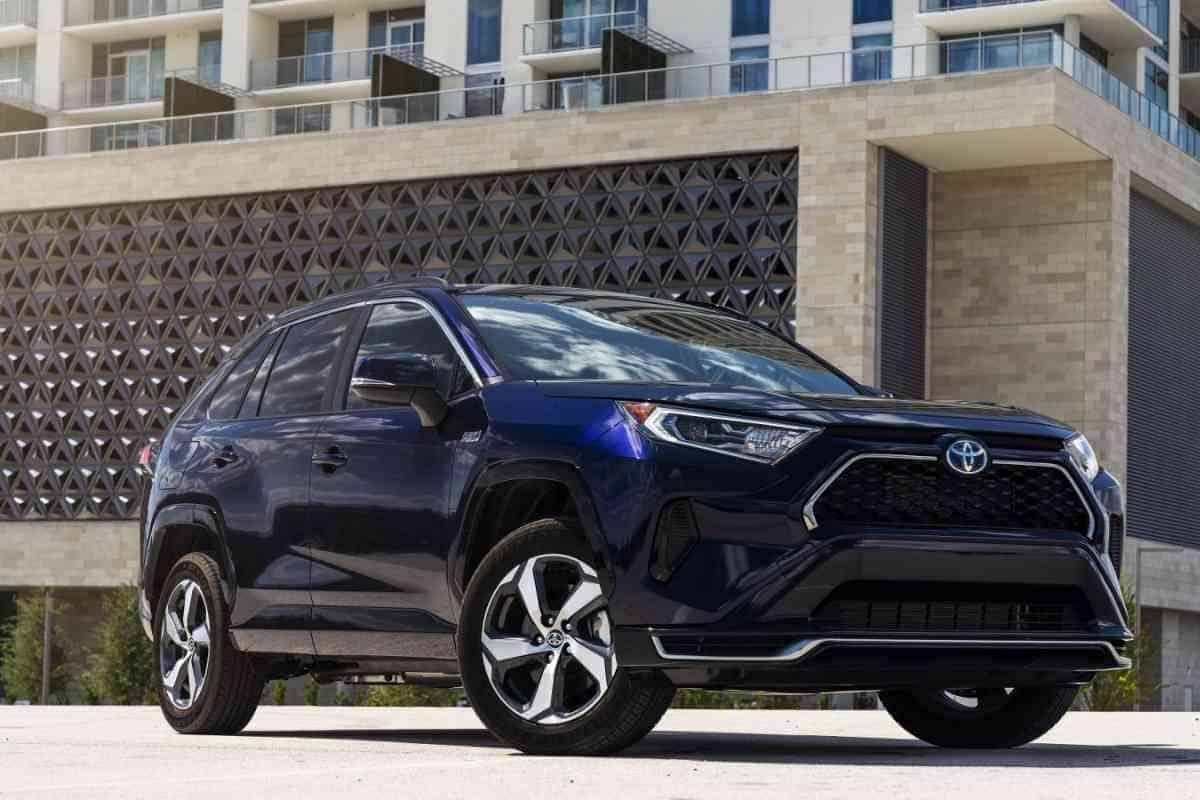 Safety rating
Safety features are another factor that car buyers pay the most attention to. Both vehicles are equipped with top-notch safety, so it's up to you to choose what best meets your needs.
| | | |
| --- | --- | --- |
| Features | 2023 Ford Explorer | 2023 Toyota 4Runner |
| Blind spot System | | |
| Adaptive Cruise control | | |
| Remote Engine Start | | |
| Parking Sensors | | |
| Brake assist | | |
| Automatic braking | | |
| Lane Keep Assist | Active Lane Keep Assist | Warning |
| Forward Collision Warning | | |
| Red Cross-traffic Alert | | |
| Traction Control | | |
| Alarm | | |
| Stability Control | | |
| Tire Pressure Monitoring System | Location and pressure indicator | Warning lamp |
| AirbagsKnee airbagsCurtain Airbags | Yes (Front)YesFront and Rear | Yes (Front)YesFront and Rear |
| Pedestrian Detection | | |
| Head side mirrors | | |
From the table above, it's clear that both vehicles have all the essential safety features that will offer you peace of mind while driving.
Infotainment
The 2023 Ford Explorer takes the cup as it's fitted with premium devices, such as the 10.1- inch touchscreen that allows you to stay connected and productive. On the other hand, Toyota 4Runner has an 8.0 –inch touchscreen. It's also notable that Ford Explorer has an H.D. Radio missing on Toyota 4Runner. But the Toyota has a hard disk drive slot, which is inexistent on Ford Explorer.
However, both vehicles do offer Apple CarPlay and are compatible with Android. And if you want a superior audio system, you can have it installed for an enhanced music listening experience.
Utility
Although both vehicles can perform the tasks exceptionally, Ford Explorer takes the lead as it has a towing capacity of 5,600 pounds, against Toyota 4Runner, which is 5,000 pounds. This means that Ford Explorer can pull heavier loads than Toyota 4Runner.
And as noted above, Ford Explorer is better for a family as it has more seats and leg and headroom, ensuring that front and rear passengers are offered optimal comfort while traveling. However, the Toyota 4runner is better when you need more loading space as it has a bigger cargo space.
Similarities Between Toyota 4Runner vs. 2023 Ford Explorer
Although both vehicles have staggering differences, they have some similarities worth considering.
Sports vehicle
Both SUVs have sports capabilities as they can maneuver on off-beat roads smoothly because they both are four-wheel drive and are equipped with high-strength skid plates. And don't forget that both have similar safety features that offer many drivers and passengers peace of mind.
Warranty
Both SUVs have a similar powertrain warranty of 5 years with 60,000 miles, while the bumper-to-bumper warranty is 3 years with 36,000 miles. Ford Explorer has a better off-road assistance warranty, 5 years for 60,000 miles, and 2 years for Toyota 4Runner.
Which is Better: The 2023 Ford Explorer or the 2023 Toyota 4Runner
Both SUVs are outstanding, with the 2023 Ford Explorer taking the lead on many features. But if reliability is your number one priority, then the 2023 Toyota 4Runner is the clear winner.
That said, the final choice is yours as you have everything you need.
Comparison Chart
Here is a chart comparing the Ford Explorer and Toyota 4Runner based on the factors mentioned:
| Factor | Ford Explorer | Toyota 4Runner |
| --- | --- | --- |
| Reliability | Reliable (ranked 85 out of 100) | Very reliable (ranked 87 out of 100) |
| Off-Road | Good off-road capabilities, limited-slip diff | Better off-road capabilities, locking diff |
| Fuel Economy | 24 MPG highway, 300 horsepower, range 501 miles | 17 MPG highway, 270 horsepower, range 437 miles |
| Place of Manufacture | Made in U.S. | Made in Japan |
| Power | Multiple powertrain options up to 400 horsepower | V6 engine with 270 horsepower, 278 lb-ft torque |
| Passenger Space | Seats up to 7 with more legroom and space | Seats 5-7 with limited interior space |
| Cargo Space | 87.8 ft2 | 89.7 ft2 |
| Pricing | MSRP ranges from $36,760 to $56,075 | MSRP ranges from $39,555 to $54,020 |
| Safety Rating | Equipped with top-notch safety features | Equipped with top-notch safety features |
| Features | Blind spot system, adaptive cruise control, parking sensors, automatic braking, and more | Remote engine start, active lane keep assist, tire pressure monitoring system, and more |
Key Takeaways
Toyota 4Runner and Ford Explorer have excellent off-road capabilities
They are both SUVs
Both SUVs have similar warranty conditions
Ford Explorer has more seats (7) than Toyota 4Runner (5)
Ford Explorer has more interior space than Toyota 4Runner, thus ideal for tall people
Toyota 4Runner has more cargo space