Are 4-cylinder Tacomas Good?
It's time to shop for a truck and you've got your sights set on a Toyota Tacoma. Not a bad choice of course but how well does Tacoma's 4-cylinder engine perform?
A 4-cylinder Tacoma is really good if you want to have a fairly quiet vehicle. What's great about the 2021 Tacoma is that the V6 engine can tow a maximum weight of 6,800 lbs max. The 4-cylinder engine is powerful, quiet, and relatively cheap in the truck market.
In this article, we will cover the reasons why having a Tacoma works well with its 4-cylinder engine well. We'll also go over the 2021 Tacoma model's pros and cons. If you're itching to get your truck soon, we hope to make your decision easier.
Why Having A 4-Cylinder Tacoma Is Good
Toyota has had a long history of building great trucks and they're specialists when it comes to designing and implementing 4-cylinder engines. Nowadays, the Tacoma truck line comes with the V6 engine and 4-cylinder implants for midsize trucks. The fuel economy isn't the best for the 2020 truck model as it is more efficient when it comes to towing power.
There is a 3.5 liter for both SR and SR5 Tacoma models, delivering good standards in performance when traveling over rocky terrain. That doesn't even to mention the towing strength (3,500 pounds) needed for any heavy-duty work. When working with the manual transmission, the V6 will cause the mpg to decrease, so be aware of that.
Though if you're doing a lot of city driving when you don't need top speeds, it may be better to stick with the six-speed manual transmission. The 2021 Tacoma model has a pretty standard truck fuel economy, getting 19 mpg in the city and 22mpg on highways (Source).
Other features in the 2020 Toyota Tacoma include:
Bore
Stroke
Horsepower
Torque
Fuel
Fuel Economy
Max Towing Power
2.7L turbo engine
3.74 inches
3.74 inches
159 at 5,200 rpm
180 ibs-ft at 3,800 rpm
87
City 20/23/21 4×2
Highway 19/22/20 4×4
3,500 pounds
(2020 model)
6,800
(2021 model)
operated with Access and Double Cab
(Not available 4WD on Double Cab)
Source
For truck drivers wanting a truck that is both reliable and strong, you'll be looking at the starting price of $28k, which is cheaper than the 6-cylinder (Source).
The Pros & Cons of a 2021 Tacoma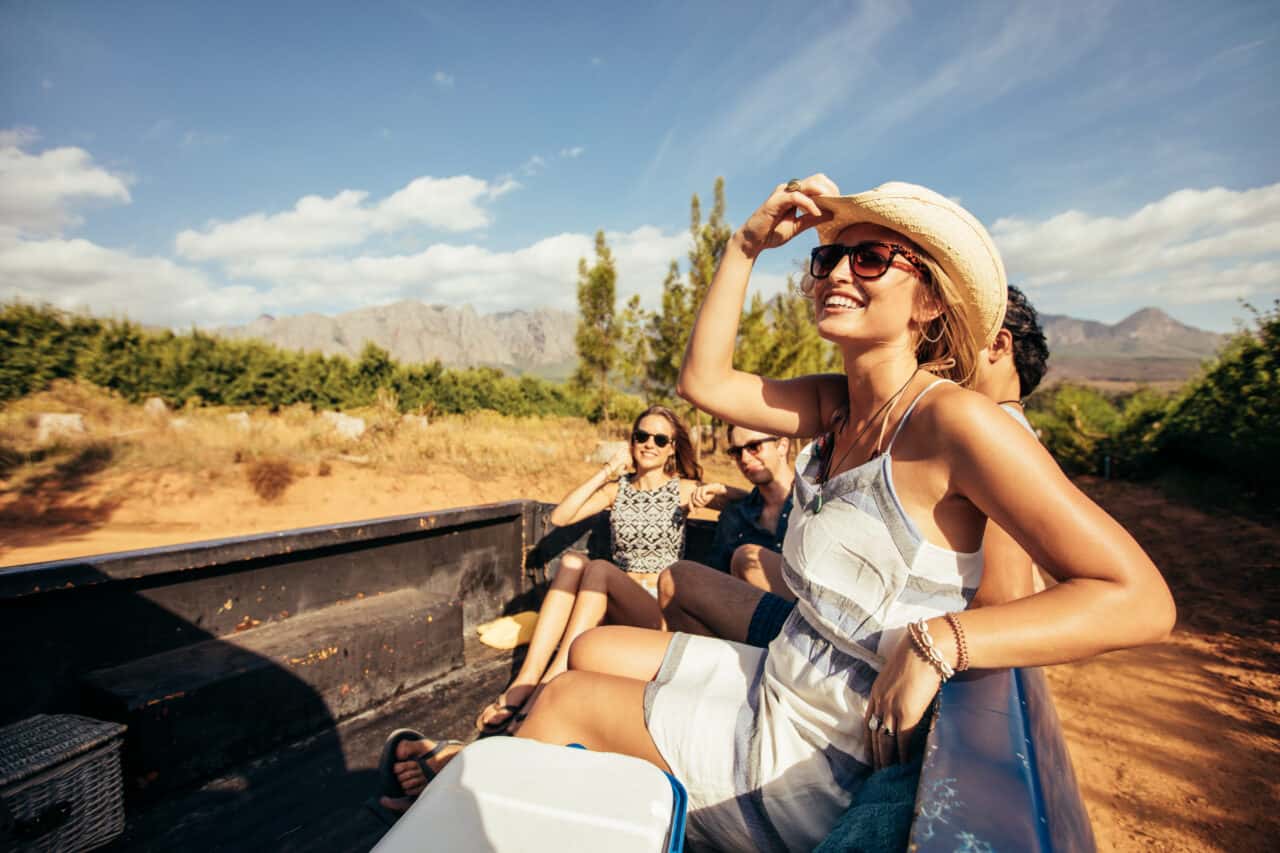 There are a few reasons why 2021 is the best model between the 2020 Tacoma and 2021 Tacoma. In the following paragraphs, we'll be going over what makes 2021 a good model. Though there will be a section to address the cons the model comes with as well since it's good to take in the full picture.
Benefits of The 2021 Tacoma
The 2021 Tacoma is built to last as it's known to run through natural terrain well. If the driver is able to keep up on checkups at the auto shop, there won't be a ton of repairs needed. If there is a need for cash, the resale value is well received because of how strong the outerwear of the truck is. If you have the extra money, the V6 engine is the way to go for stronger acceleration when driving.
The four-cylinder also performs just fine with little to no mechanical problems. The model also provides extra space and heated seating. This ensures that the passengers and the driver enjoy their cold-weather trips in comfort.
When coming in contact with rough areas during the drive, the 4-cylinder TRD Off-Road Tacoma has a 4WD system, a front plate to prevent skidding, back wheel locking, and Crawl Control technology for traveling on mountains and other rugged areas. The Tacoma TRD Pro also processes these features while protecting the underbelly of the 4-cylinder truck.
If you're looking for a truck with more stylish features, the TRD Sport vented hood makes the driver look stronger and intimidating while the Tacoma 4-cylinder has bright colors of Voodoo Blue, Barcelona Red, and Black Nightshade.
To protect the driver from other hazardous drivers on the road the 2021 Tacoma 4-cylinder comes with advanced safety features. These include preset speed systems, DRCC (dynamic radar cruise control) for safer traveling between cars, TSS (vehicle/pedestrian sensors), and a pre-collision system that automatically applies the brakes before hitting another vehicle. When trying to easily navigate tedious parking lots, the Tacoma comes with a lane departure warning, so no cars are hit when you're pulling in and out of spots.
Cameras can be found in both the front and back of the Tacoma so the driver can see any problems before they occur. The JBL surround sound system will bring family fun in music and movie watching on those extravagant road trips cross country.
Drawbacks of the 2021 Tacoma
There is a problem with the 4-cylinder base engine when it comes to acceleration. On average, the horsepower goes up to 159. The best option is to get the 2021 model with a V6 engine for more heavy-duty work but it will cost more.
The rear seating tends to feel cramped, so getting a bigger Tundra is a better choice. If you're looking to buy a 2021 Toyota Tacoma watch out for pricey models such as the Tacoma Nightshade Edition ($41,000) and TRD Pro Model ($45,000). Higher trim levels are the reason why they cost so much.
For hauling jobs, the 2021 Tacoma doesn't have as big of storage in the trunk, however, it can still handle most tasks with the 68,000-pound towing strength (Source)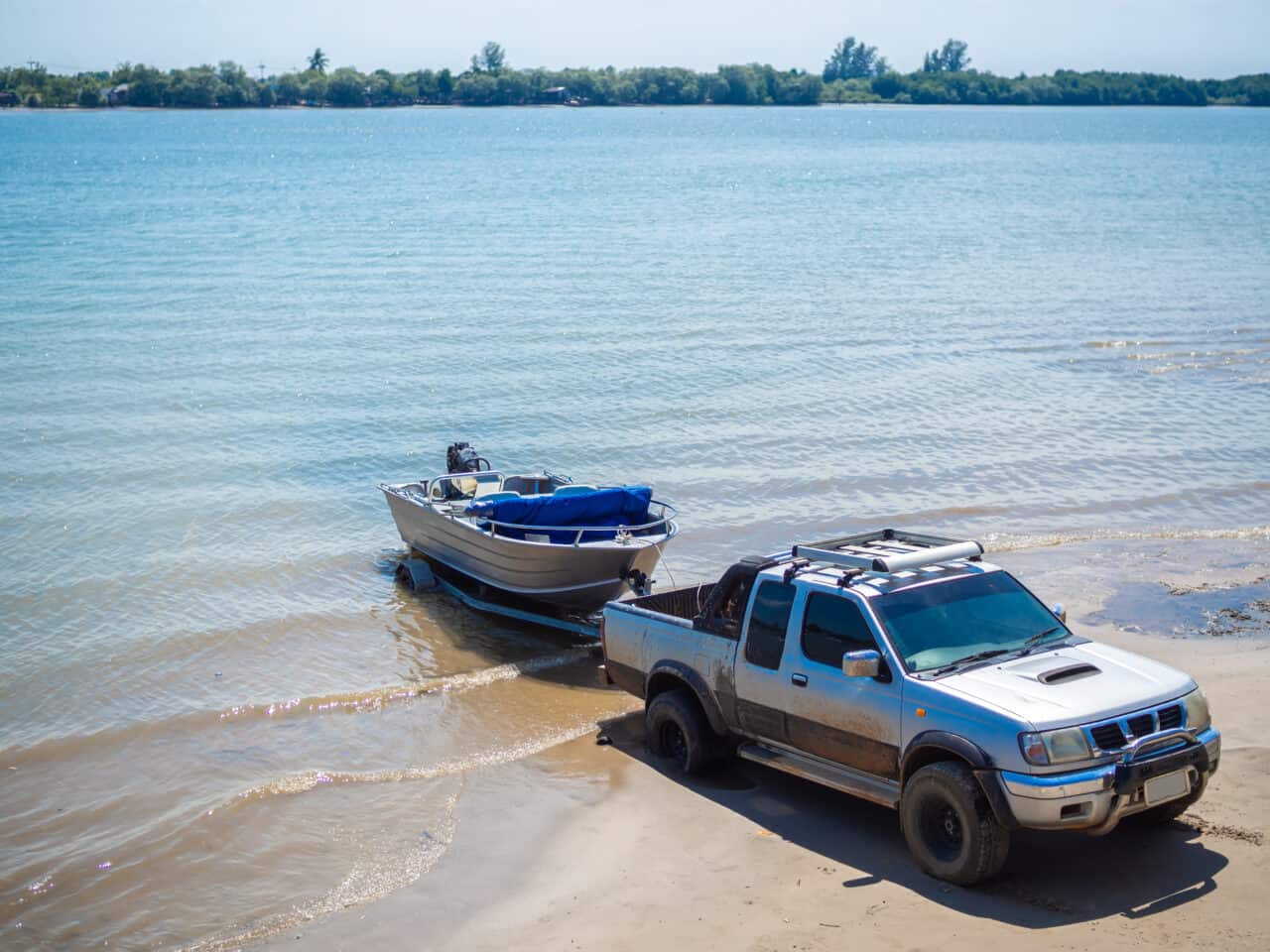 Conclusion
A 4-cylinder Toyota Tacoma is a pretty good option if you have a lower budget to spend on a truck. It also works great as a truck for small jobs given its space and towing capabilities. Popular technology also found in Toyota's line of cars is available to you, from the safety features to extreme weather changes.
The 2021 4-cylinder Tacoma works better as a commute car and for handling small jobs. When comparing to the 2021 Toyota Tundra, the Tundra is more spacious for big families, comes with the V8 engine installed, has a higher towing capacity for heavier jobs, and does better on gas mileage.
In closing, the biggest problems for the 2021 4-cylinder Tacoma would be the spacing for both passengers and truck bedding, along with the extra purchase of the V6 engine. However, if you are satisfied with those pros and cons, then the 2021 4-cylinder Tacoma isn't a bad choice (Source.)