Best Leveling Lift Kits For Ram 1500 (Revealed!)
This post may contain affiliate links. As an Amazon affiliate, I earn from qualifying purchases.
Lift kits are great inventions, especially for those of you out there that are avid off-roaders who enjoy a romp through the mud, sand, or snow. The Ram 1500 is great for off-roading, and a lift kit will only improve its off-roading game tenfold. However, there are a dozen lift kits out there to choose from, so you are left with the question of which one to choose for your Ram 1500.
A few of the best lift kits include the KSP Strut Spacers, ReadyLift 69, Dynofit front leveling kit, Supreme Suspensions leveling kit, Daystar 2.5, American Automotive, and several others. Whether it is given a four-inch or six-inch lift kit is usually determined by the owner's needs.
Now that you know there are plenty of options, you probably have a few questions about which one you should invest in, how high to lift your truck, and what the pros and cons are.
Thankfully, you have come to the right place to have those questions answered! Read on to learn a little more about these lift kits as well as the reason you should lift and the height you should lift as well.
Which Kit is Right for Me?
First and foremost, let's talk about a couple of kits that you'd be safe to choose. Here are a few options you may want to consider:
| | | |
| --- | --- | --- |
| KSP Strut Spacers | $50.00 | 4.5 out of 5 |
| SuperLift Suspension Kit | $93.00 | 4.9 out of 5 |
| Air Lift | $493.00 | 4.7 out of 5 |
| Supreme 3 Suspension | $90.00 | 4.6 out of 5 |
| Dynofit 2″ | $40.00 | 4.5 out of 5 (Best Seller) |
| American Automotive | $115.00 | 4.2 out of 5 |
| Daystar | $113.00 | 4.6 out of 5 |
All reviews were found on Amazon.com
Each one of these kits is very popular and works perfectly well for the Dodge Ram 1500. They are all fairly inexpensive and some can even be installed at home if you know enough about what you're doing. Of course, this should only be attempted if you are confident in your abilities.
As to which kit is best for you, you should choose it depending on how high you want to lift your truck and how much money you want to spend. That will be determined by a few factors, including what you intend to do with your truck regularly. Let's get into a few of those things now.
Why Should I Get a Lift Kit?
The most common lift heights for trucks (and most cars for that matter) are either four or six inches. You don't want to lift the vehicle too high, or else you risk dangerous driving.
So, now we must address the question of whether you should lift your truck four or six inches. As mentioned before, this depends greatly on what you plan to do with that lift kit.
If you are an avid off-roader, getting a lift kit is a good idea because more ground clearance makes it easier for you to get over the obstacles that come with off-roading. In this instance, a six-inch lift would probably greatly benefit you because it will make off-roading perfectly easy and a lot safer.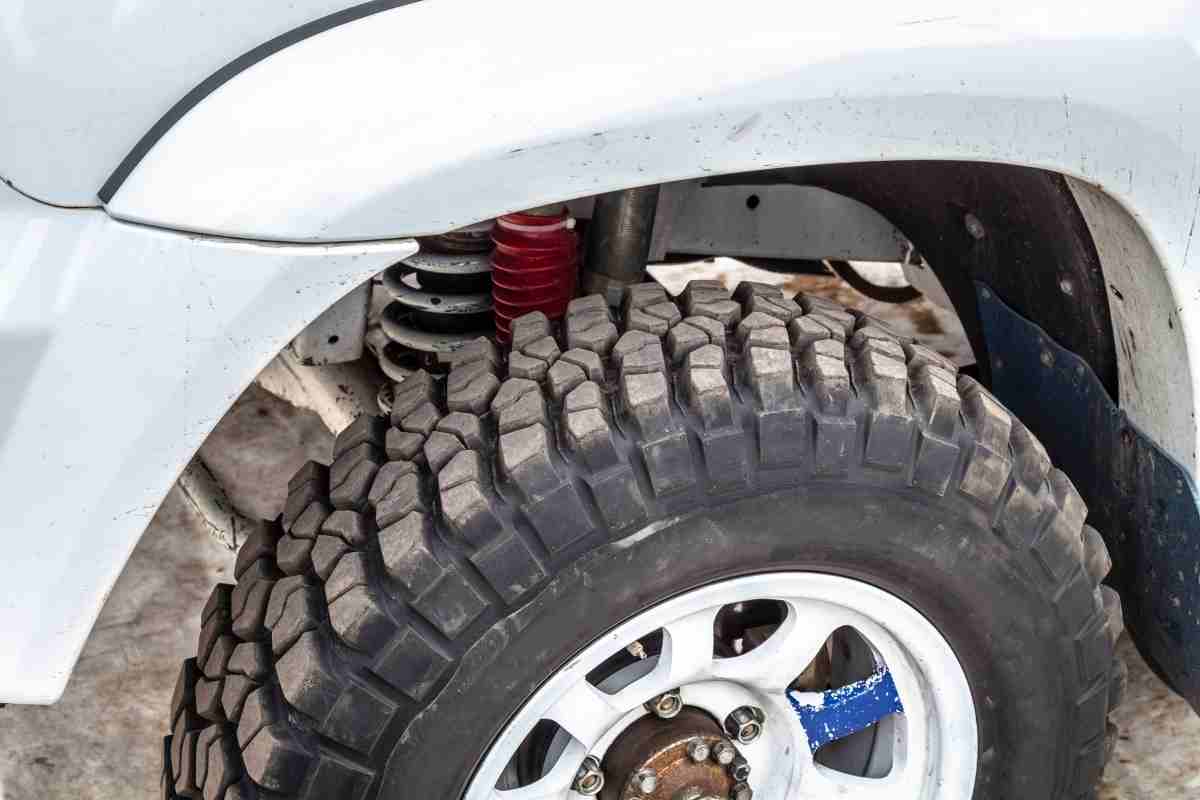 If you are not one for off-roading often, it would probably be wise to stick with a four-inch lift. Some people choose to get lift kits merely because they look super cool and that is completely fine.
However, if you are constantly driving around on asphalt with a six-inch lift, that becomes dangerous. Your center of gravity will be much higher if you drive around on a lift kit.
This means you will be top-heavy and the chances of your truck tipping over are that much greater. Again, for off-roaders, it's probably okay to have a higher suspension constantly because they will make use of it constantly. If you are more interested in getting a lift kit because of the looks, it's probably safer to stick with a four-inch suspension.
Keep in mind, too, that a six-inch suspension kit is often a whole lot more expensive than a four-inch one. Plus, you should also account for whether you're going to install it yourself or have a professional do it. It isn't too difficult to install lift kits on your own if you know what you're doing.
However, if you don't have the required expertise, you should let go of any ideas of doing it by yourself. If you go into it without knowing what you're doing, you could risk breaking the lift kit and even damaging your truck.
That is something that will run up a much larger cost than you'd ever need.
Pros and Cons of Lifting Your Truck
There are, of course, pros and cons to getting a lift kit for your truck. Hopefully, knowing what these are will help you to make the right decision concerning a lift kit!
Pros
First of all, lift kits look pretty sweet. They give your truck a sharp, sporty, and even intimidating look that will turn every head on the street.
If nothing else, you can definitely purchase and install a lift kit for its looks! Additionally, as mentioned before, if you are a lover of going off-road, lift kits make perfect companions.
They will help you to overcome pretty much any obstacle you might encounter when you leave the path behind. Plus, having a lifted truck gives you a much better view of the road.
This can not only be fun, but it can also give you a much better view of your surroundings which might even help you to avoid dangers on the road.
Cons
Unfortunately, lifted trucks might also provide a few dangers as well. As mentioned earlier, lifted trucks have a higher center of gravity. This makes the vehicle much more prone to difficulties in handling sharp turns.
If you are not an experienced driver, you could wind up tipping your top-heavy car over and seriously injuring yourself and any passengers with you. Plus, that wouldn't do nice things to your car either.
You can read more about the pros and cons of a lifted truck here!
Last update on 2023-08-24 / If you click this affiliate link and make a purchase, we earn a commission at no additional cost to you.