Can a Dodge Durango be Flat Towed?
There is no doubt to us why the Dodge Durango has been a crowd favourite for so long. It has an excellent V6 engine and transmission, it is a comfortable and stylish ride, not to mention it starts at less than $30,000.00. And that is only a few things. The Dodge Durango makes it easy to fall in love with its attractive and robust physique. However, you might be wondering what else can make the Dodge Durango even more low maintenance- as in, can it also be easily flat towed?
Understanding whether or not your vehicle can be flat towed is a crucial piece of knowledge that most people tend to overlook. However, not knowing if your car can be flat towed can end in severe and permanent damage.
Let's find out if your Dodge Durango can be flat towed.
Can the All-New 2020 Dodge Durango be Flat Towed?
Dodge Durango models with a two-speed transfer case can be flat towed. However, many Durangos do not have this type of transfer case so be very careful and do your research before buying a new Durango.
Since the 2020 Dodge Durango has five different trim levels: SXT, GT, Citadel, R/T, and SRT- it depends on the model and what type of transfer case you chose.
We would suggest going back and checking with your owner's manual to be sure. If you own the 2020 model but cannot find where your owner manual is, or if you have lost it, do not worry. We have got you covered.
The following chart details the 2020 Dodge Durango model flat-tow abilities:
Towing Condition
Wheels OFF the Ground
Rear-Wheel Drive Models
All-Wheel Drive Models with Single-Speed Transfer Case
All-Wheel Drive Models with Two-Speed Transfer Case
Flat Tow
NONE
Not Permitted
Not Permitted
See instructions:Transmission in ParkTransfer Case in Neutral (N)Tow in Forward Direction  
Dolly Tow
Dolly Tow
Front   Rear
Not Permitted
Not Permitted
Not Permitted  
Not Permitted  
Trailer
ALL
OK
OK
OK
NOTE: On SRT models, recreational towing is not permitted. A trailer or a flatbed is recommended to tow these vehicles as long as all wheels are OFF the ground.
If you can think of any more issues, it is recommended to read your owner's manual or giving your local Dodge dealership a call to clarify. If you have a somewhat recent model, then the owner's manual should be available online and via PDF.
The good news is that they are on there for free, so this will come at no cost to you. Your research may be more exhaustive if your car is older, but we promise that it is worth it. There may be some rules to these exceptions, but this is written in the owner's manual.
What about previous/older Dodge Durango Models? | 2019
Although you might think that the 2020 Dodge Durango is the only model that cannot be flat towed, you would be wrong. Consider, for a moment, that the 2019 Dodge Durango models cannot either – unless the model is equipped with a 2-speed transfer case.
There are many aspects to this answer since the 2019 Dodge Durango R/T AWD has several engine/transfer case options. It's in your best interest to check with your owner's manual. However, you will require some basic details that can only be found via the VIN.
The 3.6L V6 and 5.7L V8 Hemi Durango models are capable of being towed only if they have a 2-speed transfer case. The Dodge Durango R/T 5.7L models are all available from the factory with the 2-speed transfer case pre-installed. The 6.4L V8 Hemi, however, cannot be flat towed at all. To tow this vehicle, you will need a 6,000-lbs max load capacity tow dolly (which are currently unavailable).
The 2019 Dodge Durango R/T, 3.6L, and 5.7L models with 2-speed transfer case will require components of the following: tow bar, base plates, lights, safety cables, high/low adapter, and supplemental braking.
I have included a list of recommended items. However, there are still some features, such as lights and supplemental braking, that depend on your specific sub-model and engine.
Base Plates: Blue Ox # BX2411 (Works on all 2019 Dodge Durango models)
Tow Bar: Blue Ox Avail # BX7420 (comes with safety cables)
Supplemental Braking: Patriot II # BRK2016
Lights: Tow Ready Diode Kit # TR118821
High/Low Adapter: #RM-076
Checking your vehicle's manual is encouraged before you do any more research. If your driver's manual has been lost, there are many resources online that provide the PDF for your specific vehicle model.
If these efforts prove unfruitful, you can always call the nearest Dodge dealer and order a new manual with the aid of an expert. Dealerships often have access to older vehicle files, so they will likely give you the solution that you are looking for.
In Conclusion | Always Check Your Driver's Manual
Most people tend to neglect their driver's manual because they do not care about it. We get it. You just signed the lease on a car that you are excited to drive (despite its age).
You would rather take the care out on a drive than sit and read a boring, 200 pages (some driver's manuals are even longer) booklet. Yet, we do suggest going through and, at least, skimming it so you can understand and be knowledgeable about certain aspects of your car.
Like, for example, whether it can be flat towed or not. Great companies and mechanics will take note of your car and tell you if your car cannot be flat towed based on their knowledge. However, some mechanics are more careless, or they couldn't care less.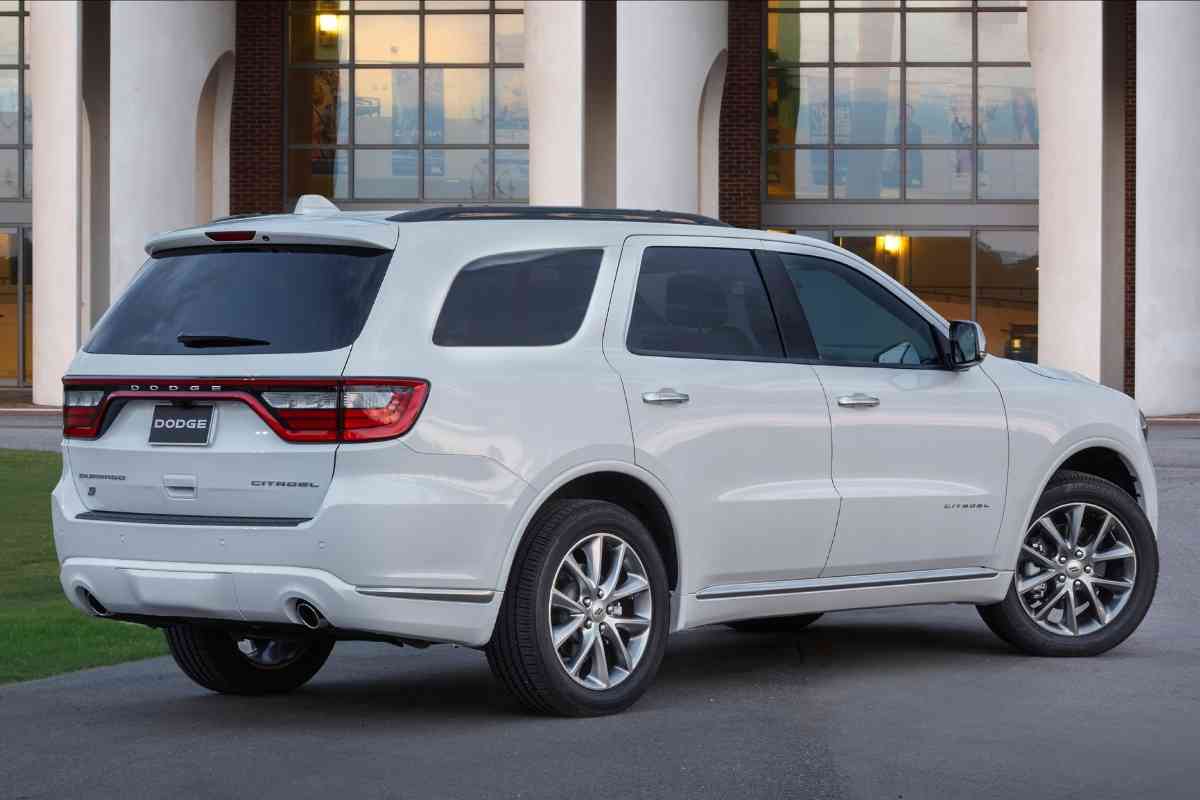 They will sell you the parts and have you be on your way. It is up to you to do the research, and if there are a few pages we would suggest you look into and seriously read, it would be the pages about towing and engine.
A few minutes of quick reading can save you so much time, energy, and money later on in the future.