Can A Jeep Wrangler Pull A U-Haul Trailer?
This post may contain affiliate links. As an Amazon affiliate, I earn from qualifying purchases.
Jeep Wranglers are great when you want to drive off the road. They are also powerful enough and have the right features when you need an SUV that can tow a trailer. The Wrangler is sturdy, but you do not need to exceed its towing limits as you may damage its parts.
U-Haul offers trailers in different sizes for your cargo. Can you haul these trailers with your Jeep Wrangler?
Can A Jeep Wrangler Pull A U-Haul Trailer?
Yes, you can haul smaller sizes of the U-Haul trailers depending on the weight of the load in the trailer. A Jeep Wrangler can tow between 2,000 and 3,500 pounds with the 4dr Wrangler having the highest capacity.
The 5×8 U-Haul trailers have a capacity of about 2,500 pounds. If your Jeep Wrangler has a towing capacity of 3,500 pounds, it can accommodate all the U-Haul trailers, including the largest of them all. The 1000-pound difference is for the trailer weight and the connection gear.
Before you rent a U-Haul trailer, you need to consider the towing capacity of your Jeep. You can see the towing capacity of the Jeep on your user manual. The user manual also lists precautions and instructions on how to tow safely.
Towing capacities will vary based on the trim and configuration of the Wrangler you own. Having a Wrangler that can tow up to 3,500 pounds may sound like a lot. However, when you consider the dry weight of the trailer, you realize that you will only tow a little load.
Which U-Haul Trailer Can a Jeep Wrangler Tow?
The largest trailer is a 6×12 feet utility trailer fitted with a ramp. This trailer has a capacity of up to 3,710 pounds and has an empty weight of about 2,290 pounds. Unless you need to tow an empty trailer, your Jeep Wrangler cannot pull this trailer.
U-Haul also offers a 6×12 feet cargo trailer with a cargo capacity of 2,480 pounds and a dry weight of about 1,920 pounds. Again, if you want to pull this trailer, you may need to lower the cargo capacity and have a Wrangler that can tow up to 3,500 pounds.
Smaller than the 6×12 feet trailer is the 5×9 feet utility trailer. This has an empty weight of about 1,240 pounds and can carry up to 1,650 pounds. When carrying to full capacity, the trailer and the cargo will be about 2,890 pounds, which a 3,500-pounc capacity Jeep Wrangler can handle.
U-Haul also offers 5×8 feet utility and cargo trailers. The utility trailer can carry up to 1,890 pounds and has an empty weight of 1,000 pounds while the cargo trailer has a maximum load capacity of 1,800 pounds and an empty weight of about 900 pounds. If your Wrangler has a tow capacity of 3,500 pounds, it can tow these two.
If your Jeep Wrangler can only tow 2,000 pounds, go for a 4×8-feet or 4×7-feet U-Haul cargo or utility trailers. These two trailers have an empty weight of about 850 pounds and a load capacity of about 1,650 pounds.
Even for these smaller trailers, you should not load them to full capacity so that you do not exceed the towing capacity of your Jeep. You can also pull a U-Haul motorcycle trailer, which has an empty weight of 800 pounds and a load capacity of up to 1,600 pounds.
Your Jeep can handle a heavy load and rugged driving terrain, but you should not go above the manufacturer's recommended towing capacity. Again, you also need to keep your driving speed below 55 miles per hour for your safety on the road. Any higher speed and you will have a problem braking or negotiating a corner.
What are U-Haul's Towing Vehicle Requirements?
The towing capacity of your Jeep Wrangler may allow you to pull one of the trailers that U-Haul offers, but there are other requirements that the Jeep should meet. For starters, your Jeep needs to have a hard top. If you have a soft-top Jeep, U-Haul will not rent any of their trailers to you.
Next, the lighting of your Jeep and that of the trailer need to be operational during the day and at night. U-Haul offers four-way flat light connector with all its trailers, so you only need to ensure that your Jeep's lighting is okay.
Your Jeep's curb weight needs to be higher than the weight of the loaded trailer. Jeep Wranglers have a curb weight of between 3,948 and 5,103 pounds. As long as you do not exceed the towing capacity of the Jeep, you will be okay with this requirement.
Your vehicle requires a hitch system that can accommodate the weight you need to tow and light connection. The hitch system should be a receiver hitch and the ball mount and ball. The hitch ball should be 1-7/8 or 2 inches to tow a minimum of 2,000 pounds.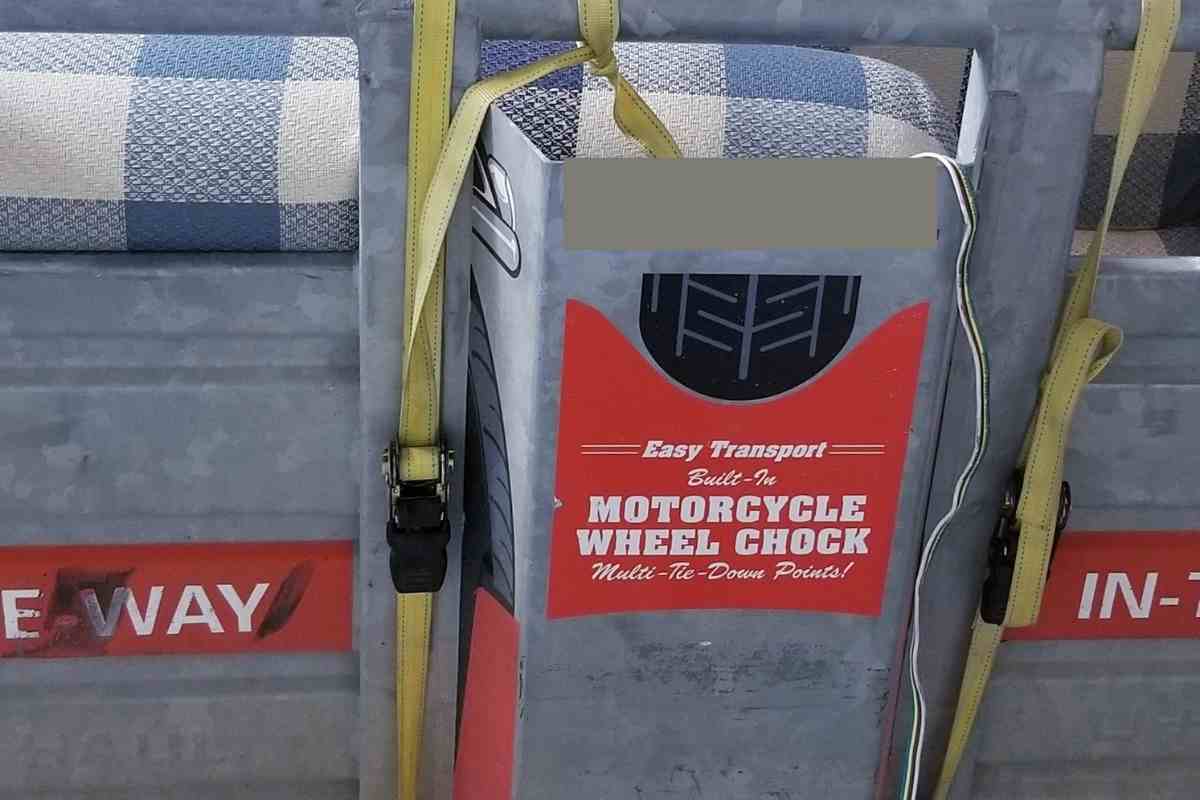 The hitch ball should not exceed 25 inches, which is the maximum allowed height. With everything you have so far, you should be able to calculate the amount of cargo your Wrangler can tow and the best U-Haul trailer for you.
Some of the requirements from U-Haul are general and most Jeep owners will meet them without trying. For instance, you need to have external mirrors on both sides of the Wrangler, wear a seatbelt when driving, drive slower than you would during normal driving, and place 60% of the load in the front and only 40% at the back half.
Why is U-Haul Against Soft-Top Jeep Wranglers?
Since 2003, U-Haul doesn't rent their trailers to owners of soft top Wranglers, whether two-door or four-door. U-Haul notes that in the event of a crash, soft top Wrangler models will offer less ejection and collision protection. Their claim is true as they base it on a 2003 NCSA study that researched on soft top Jeep and SUV models.
Since 2003, Jeep Wranglers and other soft top SUVs have improved significantly. The Wrangler from 2007 or later comes with better towing capabilities and features such as trailer stability control, trailer sway assist, hill assist, and a host of other safety features. According to U-Haul, you can still eject from the car in the event of a crash, and this is why they will not rent you a trailer.
The 2003 NCSA study does not clearly state that soft top SUVs are more prone to ejections than hard tops. Again, with a seatbelt on, there is no risk of ejection in case of an accident.
Most Wrangler owners online feel that the hard top policy by U-Haul is the same as the now-lifted Ford Explorer policy. For a long time, U-Haul could not rent a trailer to owners of Ford Explorer. U-Haul cited that whenever there was a dispute with the owner of a Ford Explorer, the lawyers charged more for representation just because the SUV was a Ford Explorer.
Problem with Ford Explorers started in the later 1990s with the Firestone tire problem. The original lawsuit was since settled, but the good name of the Explorer had already been ruined. The Jeep Wrangler may have the same problem.
Is it safe for you to tow a U-Haul trailer with a soft-top Jeep Wrangler?
Yes. You can safely tow a trailer with your soft top Wrangler as long as you do not exceed the towing capacity of the SUV. If your Jeep is from 2006 or earlier, it may not have updated towing features such as hill assist. Owners of the 2017 Jeep Wrangler or later models have all the features they need to tow any trailer that fails within their towing capacity.
Most soft top Jeep Wrangler owners tow trailers safely with no problem. However, this doesn't mean that you should lie to U-Haul with a borrowed hard top and then change to your soft top when you get out of the gate.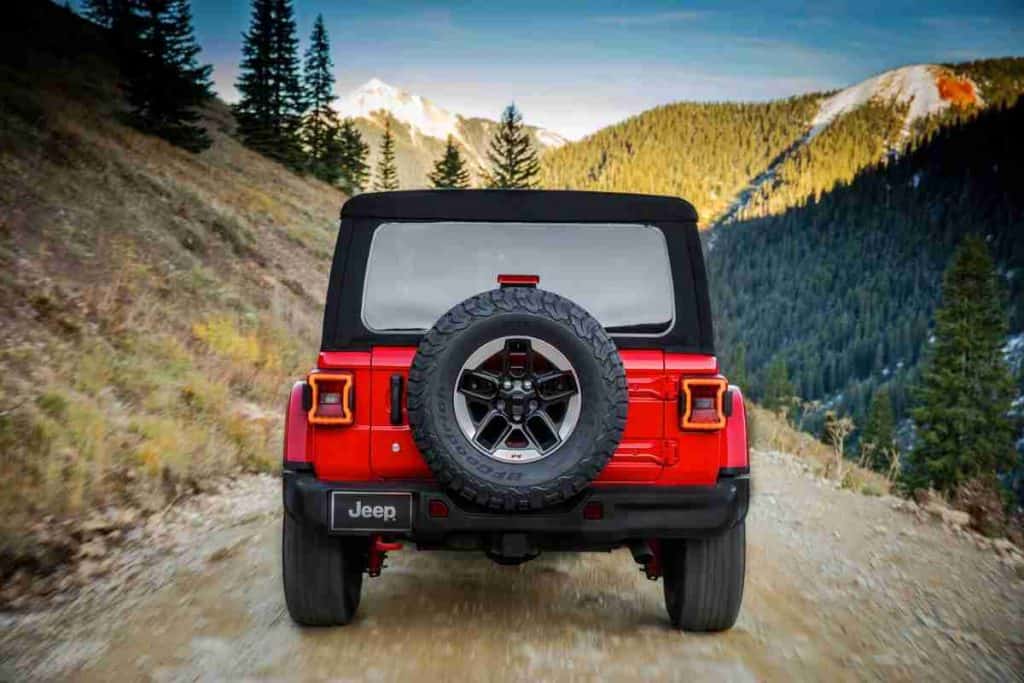 Which Trailer Should You Go For?
U-Haul offers different types of trailers. All these trailers are ready to hitch and all you need is a receiver hitch. The cargo trailers and utility trailers are the most common.
Cargo trailers have a covered top while utility trailers have an open top. There are utility trailers with a ramp.
Cargo trailers are ideal when you are moving as they protect your items from the weather and wind. These closed trailers also give you privacy when you tow your cargo. Utility trailers come in handy when you need to carry a tall item.
The ramps on these trailers make them easier to load and unload. Even though they allow more space, you still need to observe the maximum capacity of the trailer and your Jeep.
U-Haul also offers auto transport and tow dolly trailers that allow you to tow a motorcycle or a smaller car on the trailer. You can learn more from the U-Haul website, which contains guides on how to tow the right way and what you need to start towing.
Closing Thoughts
The U-Haul website allows you to select the best trailer for your vehicle and also shows the amount of load you should carry. Depending on the model year and the configuration of your Jeep Wrangler, there are trailers you can tow and others your Jeep cannot handle.
If you need a U-Haul trailer, open the U-Haul website reservation page. Enter where the pickup and drop locations and the pickup date. The website will direct you to another page where you will enter your vehicle and model, model year, drivetrain, number of doors, and the top style.
If the features of your vehicle meet U-Haul requirements, you will see the list of trailers available for you. U-Haul lists how much cargo you can carry in the available trailers so that you can see which meets your needs.
If, for instance, I have a 2018 Jeep Wrangler 4DR 4WD with a hard top and a towing capacity of 3,500 pounds, the site shows that I can have the 4X8 feet cargo trailer. With this trailer, I can carry a load of up to 1650 pounds. It shows that if my Jeep had a towing capacity of 2,000 pounds, I could only carry a load of up to 1,150 pounds on the same trailer.
Check your towing capacity and then compare that with what U-Haul offers.