4 Types of Trailers You Can Tow With A Jeep Wrangler
If you've got a Jeep Wrangler, then you know how versatile the vehicle is. You can use them as daily drivers, convertibles, off-road joyriders, and practical work vehicles. Because Jeep Wranglers have a decent towing capability, you can use yours to tow a utility trailer.
What Size Trailer Can a Jeep Wrangler Tow?
The answer varies based on the year and model Jeep Wrangler you drive. But, in most cases, a Jeep Wrangler can tow between 3,500 and 4,000 pounds. The best place to look for the actual towing capability for your Jeep Wrangler is the owner's manual.
When it comes to utility trailers, this leaves a lot of room. When you factor how much weight you are towing, you must include the trailer and the gear on it. The typical utility trailer weighs about 100 pounds per foot. So a 10-foot utility trailer weighs about 1,000 pounds without any cargo on it.
Does the Length of the Trailer Matter?
Cargo trailers come in a variety of lengths and widths. When you are choosing a trailer for your Jeep Wrangler, the weight of the trailer is the most important factor.
Longer trailers do weigh more, so you might not be able to tow a long cargo trailer. But, in reality, the length of the trailer does not matter when you figure out whether or not your Jeep Wrangler can handle it. 
However, when you are towing a trailer behind Jeep Wrangler, you might consider one that is narrower than the Jeep.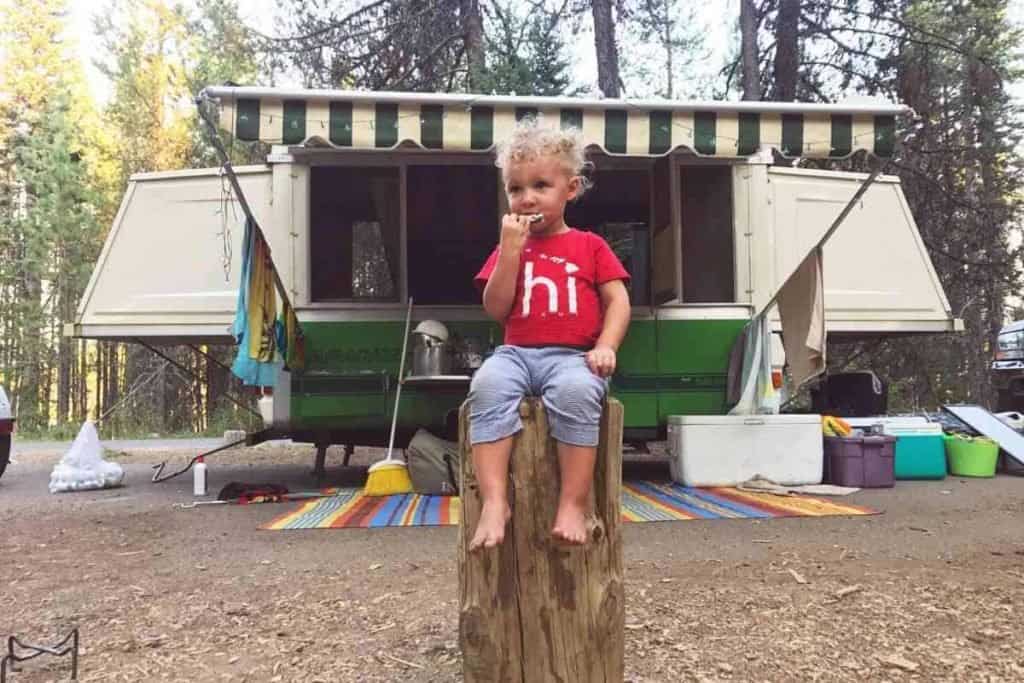 The newest model Jeep is just over six-feet wide, so buying a trailer that is less than that for safety purposes. If you don't drive frequently with a trailer, then you will want one that you can see in the rear-view mirrors. 
Can I Tow an Enclosed Trailer?
Yes. You can tow any trailer behind your Jeep Wrangler if it is within the weight range. However, keep in mind that with an enclosed trailer you might have some issues with side wind.
Jeep Wranglers already aren't known for their aerodynamic qualities, so if you add a tall enclosed cargo trailer, you reduce the aerodynamics even more. 
Can I Tow a Horse Trailer with My Jeep Wrangler?
Can you tow a horse trailer with a Jeep wrangler? No, it is just not safe to tow a horse trailer with a Wrangler.
Here's why…
If you have a horse, you probably cannot tow it in a trailer behind a Jeep. Horses weigh about 1000 pounds and when you add a horse trailer, you will most likely go above the maximum weight that your Jeep Wrangler can tow.
Usually, a single-horse trailer with the horse will weight around 4,100 pounds.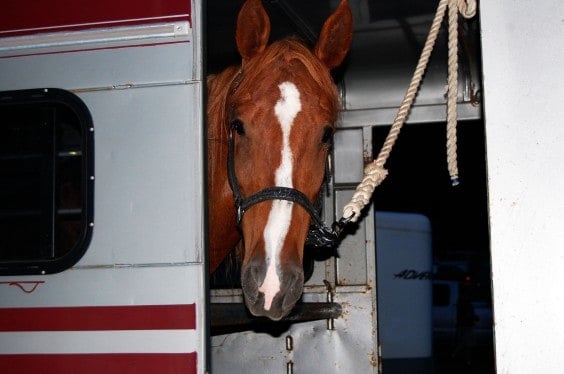 What Happens If I Tow More Than the Capacity?
If you decide to exceed your Jeep Wrangler's gross vehicle weight rating (GVWR), you could not only damage your Jeep, but you put your life (and passengers' lives) in danger.
Your Jeep Wrangler earned its GVWR based on its frame, suspension, engine, and axles, so unless you make major changes to your Jeep to strengthen all of these things, you should abide by the rating. 
When you exceed the towing capacity, your Wrangler will begin to fail. One of the first things you will notice is that your brakes will struggle and possibly stop, and your tires might fail, too.
The engine might also fail because it has to work that much harder to tow weight it wasn't built to tow. As your engine struggles, so will your transmission and drivetrain. 
You might be able to get away with a few short trips with your Jeep overloaded, but if you do this for too long, your Jeep will need major repairs.
However, if you decide to tow more than your Jeep should, your brakes could fail while you are driving. This is where your life can be threatened, because a car that cannot stop is dangerous.
When you cannot stop your car, other people on the road could be injured or killed because of your negligence. 
If you overtow, your Jeep's steering and traction could be hampered. If you try to tow a trailer that is too heavy, your Jeep's front wheels could actually come up off of the ground.
It's nearly impossible to steer a vehicle that does not have its front tires on the ground. You could also seriously damage your Jeep's front end, as they are not designed to lift without support.
Does the Hitch Matter When Towing a Utility Trailer?
Your Jeep Wrangler Unlimited might be able to tow around 3,500 pounds. Your hitch needs to have the same towing capacity, too.
If you use a hitch without the same towing capacity, it could fail by snapping and cracking. Your cargo trailer could end up damaging other vehicles and injuring people on the road. 
What About an Ultra Light Utility Trailer?
If you must tow a utility trailer, consider an ultra light cargo trailer. These are lightweight trailers that are ideal for towing ATVs, lawnmowers, and other supplies.
These efficient little trailers connect to a hitch and there are several versions available in different weights and lengths. Many reputable manufacturers make ultra light cargo trailers that Jeep Wranglers can easily manage.
Ultra light cargo trailers come as flatbeds and enclosed trailers. If you are moving small vehicles, machinery for lawns or farms, the flatbed trailer is a good option. You can secure these items with rope, straps, and bungees.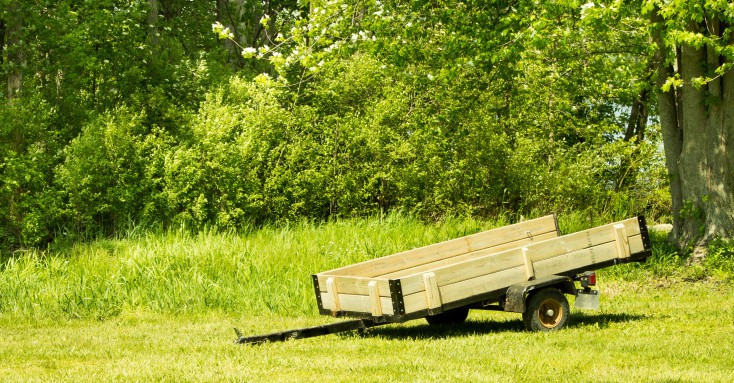 If you have a lot of small items, like tools, then an enclosed trailer is a better choice. Some enclosed cargo trailers have climate control and still fall within the ultra-light rating. These are good choices if you move food.
Usually, ultra-light cargo trailers have mesh sides and bottoms. You can outfit them to meet your needs. For example, if you use a trailer for your lawn service, you can add racks for your edgers and blowers.
Be sure that the ramp is strong enough for a riding mower or for you to walk up to get your gear. Be sure that you are not overloading your cargo trailer. 
What Size Enclosed Trailer Can I Tow Behind My Wrangler?
One of the most popular enclosed trailer sizes that Jeep Wrangler owners tow is the 5×8. These small enclosed cargo trailers can hold a queen-size bed, so they can be useful for moving.
Some couches will also fit in a 5×8 enclosed trailer. There are larger trailers, but this size tends to be easier for the Wrangler to handle, as the trailer usually cannot carry more than 1500 pounds. 
The beauty of the 5×8 enclosed trailer is that you people can fit inside of them to get gear out of the back. They are five feet tall, with a slightly shorter opening.
So, even though you will probably have to bend down to walk in, you should be able to get what you need. You can add shelves and racks inside of the trailer to safely store your gear.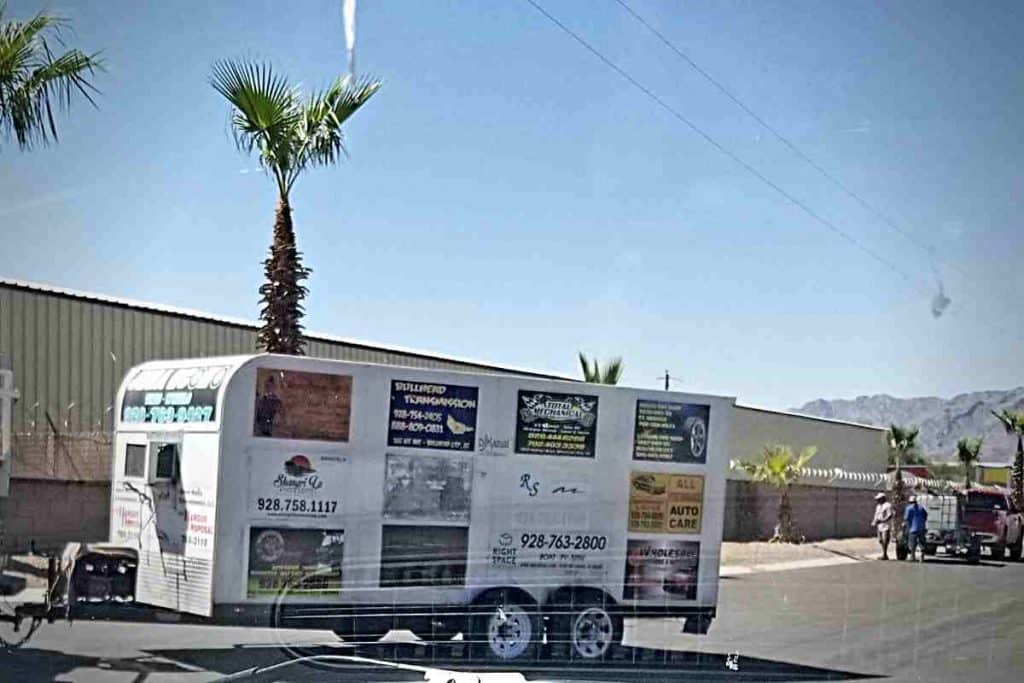 What About Older Jeep Wranglers?
If you are going to regularly tow a utility trailer behind your Jeep, you should invest in a newer model. The older models like the CJ, YJ, and TJ might not be powerful enough to tow safely.
As these TJ's were all made between 1996 and 2006, they are getting up there in age and putting too much stress on them could permanently damage them. Some of these older models have four-cylinder engines, which should not be used for towing.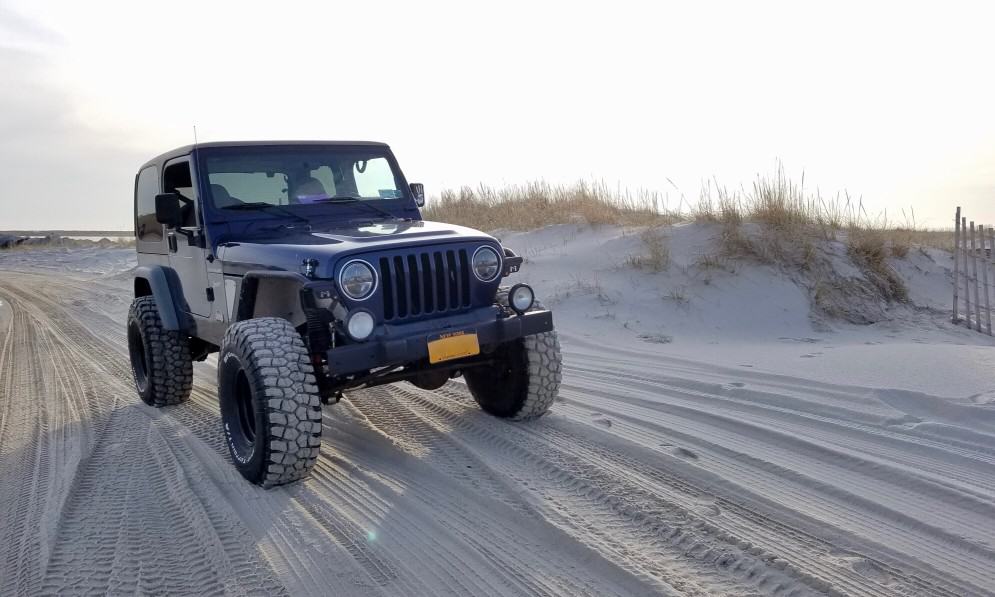 You want to have the strongest Jeep Wrangler if you are planning on using it for towing. The JK comes standard with a V6 and 198 HP. The newest Jeep Wranglers -the JL –  that debuted in 2018 are the most powerful with 285 HP behind a strong V6.
Overall, the best choice for towing is the newest Jeep Wrangler Unlimited Rubicon. The larger vehicle is stronger than any other. 
Can I Tow With a Manual Transmission?
There are mixed messages about whether an automatic or manual transmission is better for towing.
Some people prefer automatic transmissions because the vehicle computer does the thinking as they adjust to the added weight.
Some people worry that manual transmissions can be damaged when towing heavy weights because the clutch is put under added stress.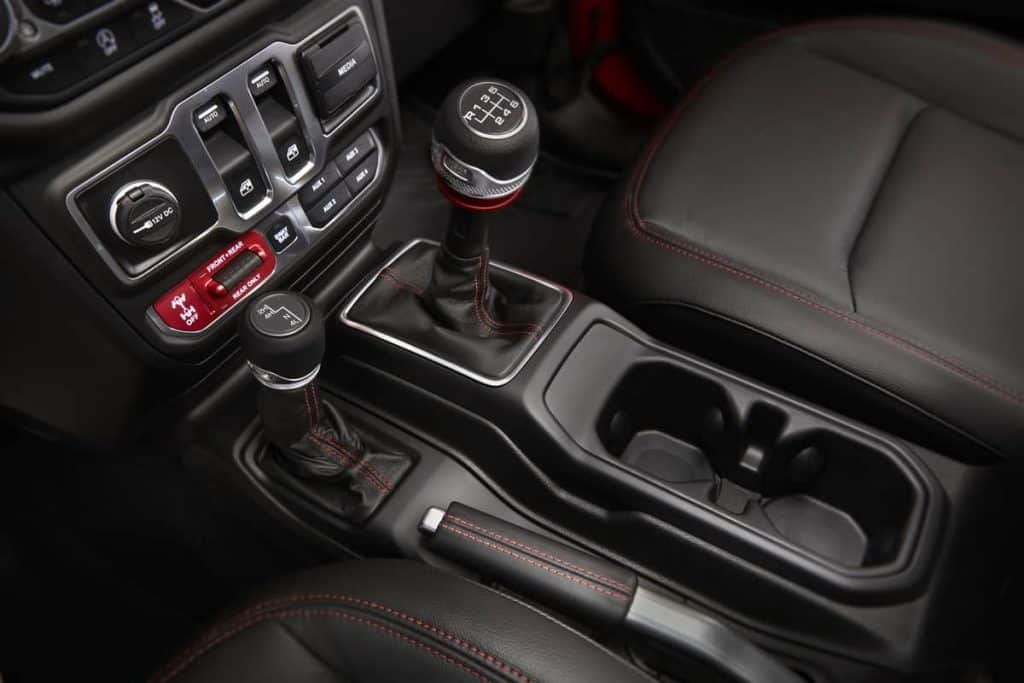 Protect Your Jeep Wrangler Brakes and Transmission
Some people who tow regularly choose to have transmission coolers added to their Jeep Wranglers. These help automatic transmissions from being overworked and overheated.
To keep your Jeep Wrangler in top shape, it is best to tow on smooth roads that do not have too many hills and valleys. 
If you have to tow on roads with hills and valleys, you should use your transmission to slow your vehicle when you go downhill.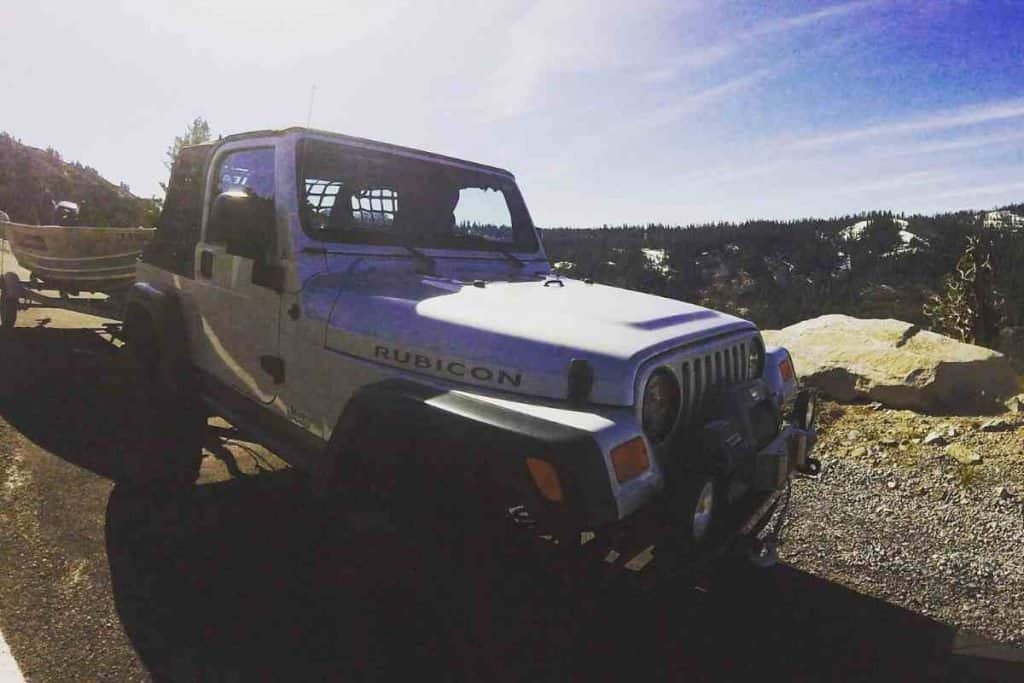 If you have to stop, your brakes could become overheated, especially if the hills are at steep degrees.
You can downshift a manual and automatic transmission, but be sure that the RPMs are not so high that you could potentially damage your Jeep Wrangler's transmission. 
Jeep Wrangler Towing Accessories!
Last update on 2023-11-15 / If you click this affiliate link and make a purchase, we earn a commission at no additional cost to you.