Can You Fit 37s On A 6 Inch Lifted Ford F-150?
While building the truck of your dreams, you have probably wondered just how big you can go with the dimensions of your truck. Every new truck owner dreams of being able to drive around with the tallest, widest, and ultimately prettiest vehicle on the road, but just how realistic is it?
You can run a 37″ tire with a 6″ lift but keep in mind that these dimensions are a maximum build. You shouldn't go with a larger tire size or a smaller amount of lift on your vehicle. Anything smaller will allow the tires to damage the body of your car while turning, which is never what a new truck owner wants.
While it's true that F-150 owners claim that they have plenty of room with their 35s to upgrade to 37s, you'll need to do some research beforehand. Keep reading to find out more about the specifics involved in adding 37s to a 6-inch lift, and making the Ford F-150 of your dreams a reality.
Can 37s Fit On A 6-Inch Lifted Ford F-150?
So while it is possible, it's an option that should only be considered by those who know what they are doing, or who are willing to put down the cash for some unexpected road bumps in the build process.
So to keep from getting into any trouble with your build, keep reading to see the dos and don'ts concerning which parts to add on and which to adjust, and also to see whether or not this build is for them.
Which Modifications Are Needed For This Build?
Lift Options
You have a few options in terms of lifts for your F-150, as mentioned in other articles talking about lifts, there's a big difference between a body lift, a leveling kit, and a full-on suspension lift.
With a leveling kit you will be able to lift the front of your vehicle by just a few inches to match the height of the back of your truck. With a body lift, you can lift the body of your truck off the frame anywhere from two to five inches.
While it's not advised you use a body lift, it is possible to add a leveling kit to a body lift to get that 6-inch lift you're looking for. In the long run, though, it would be much more difficult to make this work and much less cost-effective unless you have the skills and confidence to do it yourself.
But even then, most professionals will still highly suggest just going ahead and investing in a suspension kit. This will not only give you all the boost you need to get to that 6-inch lift but will also cost you less in mechanical work in the long run.
A great tip for being able to fit 37s onto a truck with a 6-inch suspension lift is to use the BDS, Rough Country, or Procomp Suspension build. According to experts, it is the largest lift you can get on an F-150 that will still ride smooth, much like a stock build. And as any truck owner knows, how smooth your ride is going to be is a point of pride.
Tires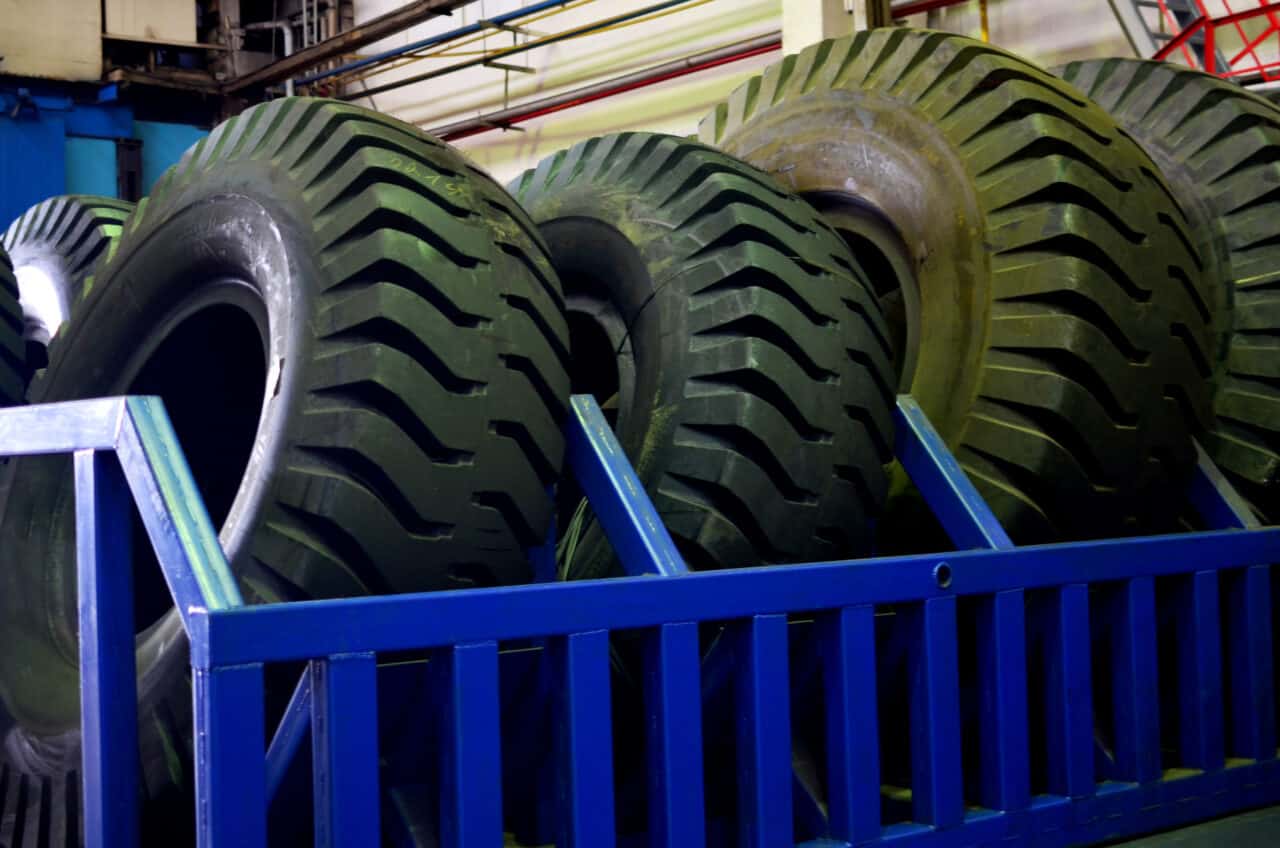 If you can't stand to have any size tire but the 37s, which are by most standards larger than life, the only option you have is to make the body of your vehicle fit the wheel. You need to keep in mind that on average a stock truck will run perfectly and cost-effectively with 33″ tires. That means the 37s have a 4-inch difference. That's a little more than a 10% difference in size, which is enough to make a difference in the driving capabilities, and possibly, not fit.
There are a few factors you need to be wary of before attempting to be able to fit 37-inch wheels into your Ford F-150. The first thing to watch out for is the dimensions of the wheel well. Make sure that your wheel wells are large enough to fit not only the height but the width of a fully turned 37-inch tire.
If you find that they just barely would fit, you can always make adjustments to the edges of your wheel wells, but only if you can afford the work done, or know how to do it yourself.
Fender Flairs
Something else you need to keep in mind when installing 37s is just how far out your tires are going to jut out from the body of your truck, which is referred to as the offset of your wheel.
Wheel offset is simply the distance between the wheel's hub-mounting surface and its center plane. A positive offset means the hub-mounting surface is closer to the wheel's outboard side. Conversely, a negative offset means it's closer to the inboard side.
Essentially, wheel offset is the distance between the wheel's hub-mounting surface and its center plane. A positive offset means the hub-mounting surface is closer to the wheel's outboard side, while a negative offset means it's closer to the inboard side.
As wheel size, and therefore widths change, the offset combined with the new width must be carefully considered so that the wheel and tire have enough space within the wheel well to keep from rubbing or having unwanted contact with other parts of your car.
To keep from pushing too far in and threatening to rub, and also as a way of keeping dirt and debris from scratching or coating your truck, it's best to consider getting larger fender flares. A lot of truck owners who have done this build recommend the Bushwacker Fender Flares.
Exhaust Pipes
Another aspect to consider when building your truck is where to position the exhaust pipes where they won't be in the way. If you find that your larger tires and running boards get in the way of your safely positioned exhaust pipes, it's not too difficult to make adjustments.
If you don't want to make any mistakes with this, it's best to consult a professional and have them do it for you. But if you can do it yourself, make it easy and simply just cut the pipes, twist the exit, and reweld them to where they will fit snuggly under the bed and between
Running Boards
Seeing as 37-inch tires along with a 6-inch lift are going to greatly boost the body of your truck, you're going to need a way in that doesn't involve too much effort. This is especially true if you are going to be carting around anyone older, anyone shorter, and even kids who can't get up on their own.
This is where a running board comes in, and can not only add to the usefulness of your truck but the aesthetics. A running board can also help block debris from the bottom of your vehicle, and act like a doormat allowing your passengers to wipe off their feet before climbing into your truck.
If you're worried about your running board sticking out all the time, there are always versions that slide up to the side of your vehicle out the way after you open and shut the door, making them easy to hide, but still useable.
Speedometer
As will any weight difference to your truck, you're going to need to keep an eye on your speedometer. With this specific build, it's normal for your speedometer to be off around nine miles per hour, so to combat that you'll need to recalibrate.
This is pretty easy to do with the right equipment, so it's nothing to worry about too much if you remember to do it before setting out on the road for the first time after finishing your build.
Pros & Cons of 37s on a 6-Inch Lifted Ford F-150
If you're still considering whether or not you can or should do this specific build, check out the pros and cons list below to see if it's worth it to you.
| | |
| --- | --- |
| Pros | Cons |
| You'll be the envy of every truck owner on the road. | This build will cost a little more than your average lift and tire upgrade. So you may want to save up more than you think you need for all of those custom upgrades. |
| You can go to more off-roading destinations. | There is less maneuverability on the highway, and there will be a higher risk of flipping over. |
| You'll be able to tow more weight. | Some of your changes or additions may be illegal in your state or city. |
| You'll be able to handle better on dirt and gravel. | You may see your gas mileage go down. |
| With larger tires, your suspension will be smoother. | The bigger the tire the more wear you're going to experience, and the more difficult it will be to brake. |
| Everyone will be asking you how you managed to get 37s onto a 6-inch lifted Ford F-150. | You may not fit into certain parking spots, drive-thrus, or garages. |
For a great example of what this looks like, check out the video below.