These Are The Chevy Traverse Years To Avoid (Maybe All Of Them?)
When it comes to the Chevy Traverse, knowing which years to bypass is essential. Our article, "These Are The Chevy Traverse Years To Avoid (Maybe All Of Them?)," offers a critical review, helping you discern whether any model year is worth your investment.
If you are looking for a used SUV, the Chevy Traverse is a great option, but some models are better than others, so here are the Chevy Traverse years to avoid.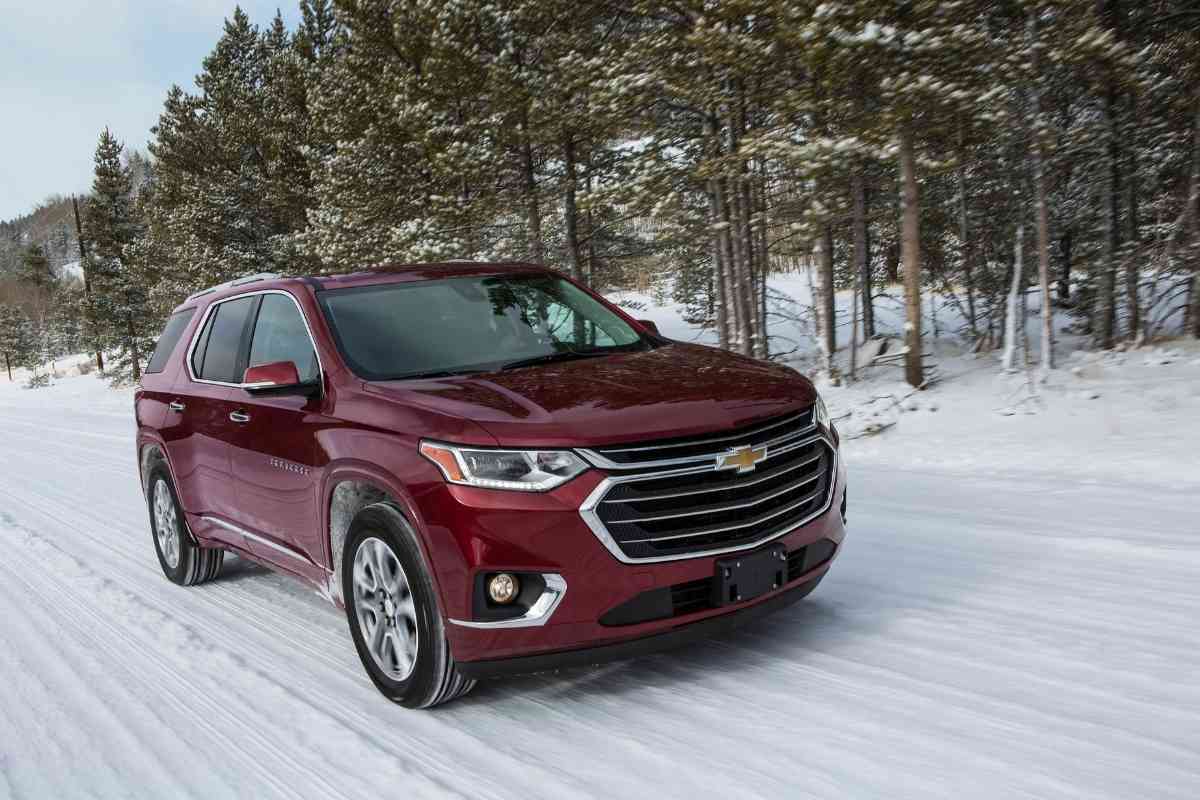 If you are researching the Chevy Traverse, when you get done reading about the worst Traverse years, be sure to check out my article about the Best Years for Chevy Traverse!
The Chevy Traverse years to avoid are any model years produced from 2009 to 2012. These have low reliability, many issues and a high complain amount.
What Are The Chevy Traverse Years To Avoid?
Chevy's have never been known for their reliability, and the Traverse is no different. So, which model years are best avoided?
While all Traverse model years have had their issues, the new models tend to be much better, with the absolute worst model years for the Traverse being from 2009 through 2012.
Websites like KBB, Consumer Reports, and Carcomplaints.com all track data on how well these cars hold up, so by going through all of this data, we can see which Chevy Traverse model years are the worst, as well as what issues the models tend to have.
Chevy Traverse Overview
The Chevy Traverse is a full-size crossover SUV produced by Chevrolet. Chevy has been producing the Traverse since 2008, and since its release, it has become a huge hit in both the United States and abroad.
The first generation of the Traverse, which lasted from the 2009 model year through the 2017 model year, shared a common platform with some of General Motors' other offerings, including the Buick Enclave and the GMC Acadia.
The Traverse featured three rows of seats and a luxurious design that made it a solid family car for taking the kids to soccer practice and running daily errands.
The second generation of the Traverse began with the 2018 model year. Now sharing a common platform with the new Cadillac XT6, the reimagined Traverse adopted more of a truck-like design. It got rid of the more rounded curves of the first generation in favor of sharper edges.
While some models still had some issues, specifically the 2018 model year, overall, the second generation of Traverse has far fewer problems than the first generation did.
Despite many of the flaws that the Traverse has, no matter what model you choose, you can each one to be a comfortable people carrier with room enough for large families and hauling whatever you might need to fit inside.
A luxurious cabin experience and a solid level of technology make the Traverse an excellent option for anyone looking into buying a full-size American SUV.
What Are The Most Common Problems With The Chevy Traverse?
Though each model year does have their differences, the common problems associated with the Chevy Traverse are largely shared, especially with the worst model years from 2009 to 2012.
From extensive recalls to problems with the engine, steering, and brakes, there is no shortage of major issues associated with the Chevy Traverse.
Understanding what issues you might face when looking to buy a used Traverse is incredibly important so I'll highlight all of the most common issues here.
The Chevy Traverse Years To Avoid Have Several Recalls
The 2009 through 2012 model years of the Chevy Traverse were subject to up to eight recalls depending on the model year. 
While a few of these recalls only affected a few hundred vehicles, others affected up to 1.3 million vehicles, causing quite a lot of concern from Traverse owners.
The most noteworthy of these recalls had to do with faulty side airbags, faulty seat belt anchors, and malfunctions of the liftgate.
While the liftgate problem is more of a simple nuisance than a safety issue, the other two made these model years of the Traverse incredibly dangerous. These problems affected the majority of the models sold between 2009 and 2012, with the faulty seat belt recall affecting all model years through 2014.
While these recalls allowed many owners to have their cars repaired for free by the manufacturer, it is important to remember that every single Traverse owner affected by these recalls may not have gone through the trouble of getting theirs fixed.
You should be aware of this when buying a used Traverse.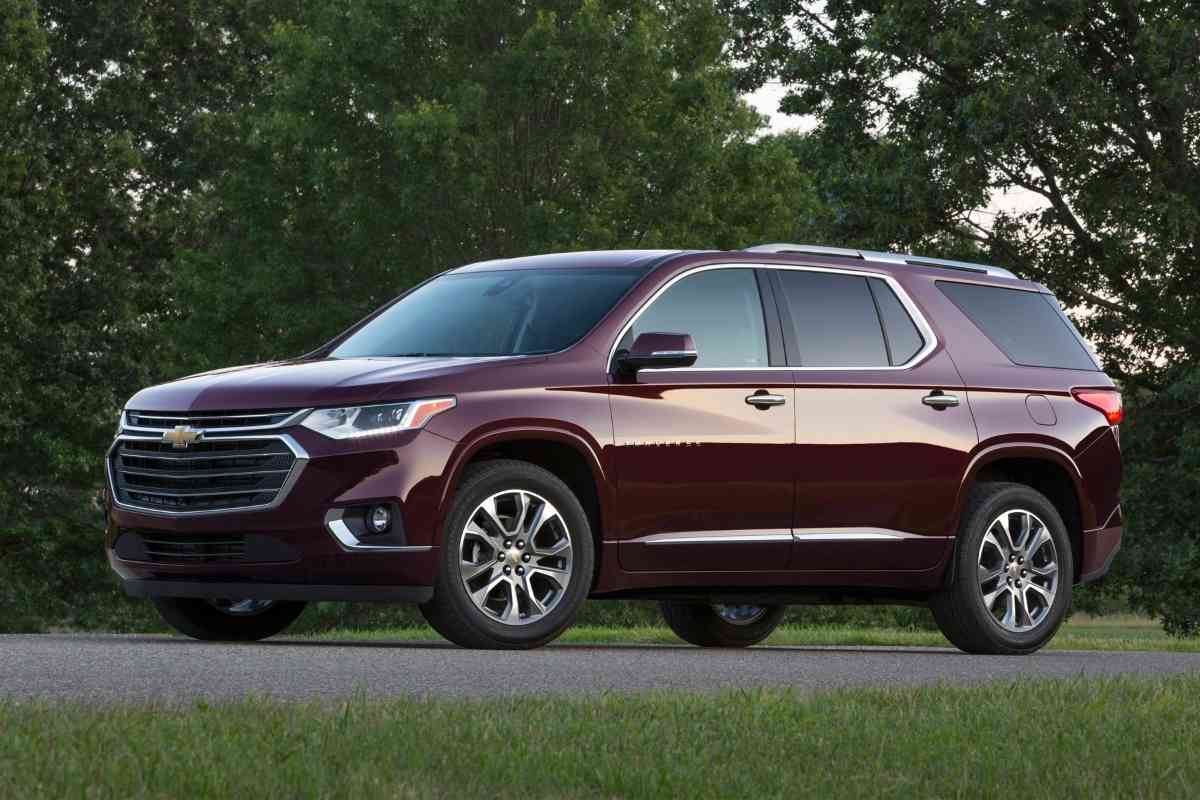 Engine Failure
Again most commonly affecting the 2009 through 2012 model years, many traverse owners have reported multiple issues affecting their vehicles' engines.
The most common problems reported include the engine stalling out while driving, significant loss of engine power, engine lag, the check engine light turning on and off frequently, and excessive vibration.
These are all problems that can lead to severe injury or death if they occur at an inopportune time, especially in the case of your Traverse stalling out or losing power on the highway. Though the 2009 through 2012 models experience these issues, the 2010 and 2011 models are particularly horrible in this aspect. 
There are plenty of potential explanations for these issues, including faulty assembly affecting the drivetrain, throttle body, timing chains, and faulty valve gasket overs and spark plugs.
No matter what the issue, you can count on it costing you quite a large sum of money to fix if they happen to your Traverse.
Excessive Oil Consumption
The 2009 through 2012 Chevy Traverses have also been known to have an issue with excessive oil consumption.
Most owners of these model years noticed this issue before reaching the 100,000-mile mark with many owners noticing stumbling when changing gears and a burnt oil smell.
If left unchecked, this can lead to you spending a lot more money on oil changes than you should have, not to mention the potential for a complete breakdown of the transmission which can be very expensive to fix.
Steering Failure
Not to break the trend, the 2009 through 2012 model years are also prone to having problems with steering, especially in the case of the 2010 and 2011 models.
Most of the steering issues associated with these models include the leaking of power steering fluid, excessive vibration in the steering wheel, and loose steering pumps.
In the most dangerous of cases, Traverse owners reported a full failure of the power steering system while still driving.
This is particularly alarming because a sudden loss of power steering can easily lead to a life-threatening accident if it occurs while driving close to other vehicles or pedestrians.
Some Traverse owners even reported that the steering issues could cause problems with other components of the car as well, leading to having to pay for incredibly expensive repairs that they otherwise would not have to deal with.
Complete Transmission Failure Is Common In The Chevy Traverse Years You Should Avoid
Most commonly affecting the 2009 and 2018 model years of the Chevy Traverse, many owners reported complete transmission system failure that, again can lead to a very costly repair bill upwards of $3000.
What makes it worse is that many of these transmission system failures happened quite early in the lifespan of the car, with some reporting issues within the first 4000 miles driven.
While excessive oil consumption can easily contribute to this there were various other mechanical issues in the 2009 and 2018 models that could also cause the transmission to fail. After all, you probably won't run a transmission into the ground in just 4000 miles because of a lack of oil.
Many owners reported experiencing symptoms including lagging, vibrating, jerking, gear slipping, hard shifting, clutch dragging, and lack of active response in their Traverses, with most experiencing these issues within the first 80,000 miles driven.
Problems With The Factory Assembled Brakes
One common problem that seems to extend to most Chevy Traverse model years, both first and second generation, is experiencing issues with the factory assembled brakes, with the 2009, 2018, and 2020 models being the most affected.
The problems with the brakes were so bad that Chevrolet themselves had to address the issue in both their 2018 and 2020 model years with the issuance of a technical service bulletin.
Many Traverse owners reported experiencing issues with the brakes within the first 100 miles driven, which is incredibly early to be experiencing issues with any car, much less with the brakes which are incredibly necessary to stay safe on the road.
Most of the problems reported had to do with excessive screeching and unusual grinding noises when pressing down on the brake pedal, and the National Highway Traffic Safety Association (NHTSA) reported four brake related incidents that occurred with these model years, further adding to the safety concerns of these vehicles.
While not nearly as expensive of a fix as some of the other transmission and engine issues, it can still be incredibly annoying to experience any issue with such a young car, much less one that affects the safety of the driver and passengers so much.
How Reliable is the Chevy Traverse?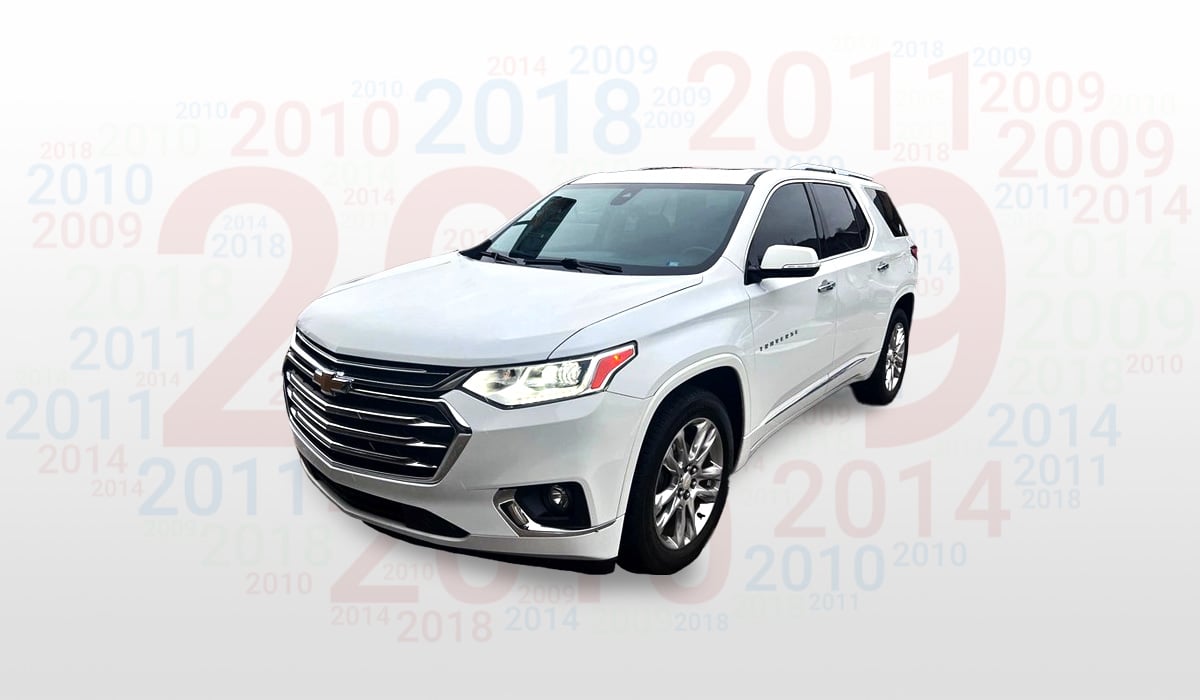 The Chevy Traverse has a mixed reliability record. According to Consumer Reports, the Chevy Traverse has a better-than-average rating in most categories but an average rating for power reliability and quality.
Traverse owners have reported problems such as cured tires, cracked frame rails, faulty airbag deployment, average steering control, and high fuel consumption.
Many drivers faced grinding brake noises and transmission failure within the first 100k miles. Plus, high maintenance costs are also a significant drawback.
GM Motors issued several technical service bulletins and recalls pertaining to safety and performance issues. All these indicate the poor reliability of the Traverse.
Furthermore, the Chevy Traverse's GM 3.6L motor is notorious for issues. Also, the questionable reliability of transmission and chain timing issues could be a real headache for drivers.
However, many people still buy the Traverse because of its size, comfort, and functionality. Chevy Traverse has an appealing interior, plenty of cargo room, and roomy seating capacity, making it an appealing ride for bigger families.
What Years Did the Chevy Traverse Have Timing Chain Issues?
The Chevy Traverse 2012 is notorious for timing chain failure. Several owners have described the issue as involving reduced speed, automatic gear shift, turning off the traction control, engine misfire, and squealing noise from the engine.
These issues can ultimately progress to the vehicle stalling and engine failure.
The leading cause of timing chain failure is a loose tensioner and poor oil quality. GM Motors issued several technical service bulletins related to this issue. They also extended the powertrain warranty on specific model years, but there are no recalls on the 2012 model for timing chain issues as of yet.
What Year Did the Chevy Traverse Have Transmission Problems?
The 2009 model — the first year of the Chevy Traverse — saw the highest number of reports of transmission problems. The primary issue is that the transmission slips out of gear when the vehicle is in motion.
This causes difficulty accelerating and decelerating the vehicle, even at low speeds. 
Other common issues include erratic shifting, delayed engagement of the transmission, and hard reverse shifting after around 88,000 miles on the vehicle.
Several later models performed better in terms of transmission reliability, but then it reappeared again in the 2018 model year. And this time, the owners reported transmission failure, gear slipping, and lurching within just 4,700 miles.
GM Motors issued multiple technical service bulletins to tackle these issues and offered to share repair expenses.
But the repairs include total transmission and clutch plate replacement, and several owners reported spending upwards of $3,000 on the repairs.
What Are the best years for the Chevy Traverse?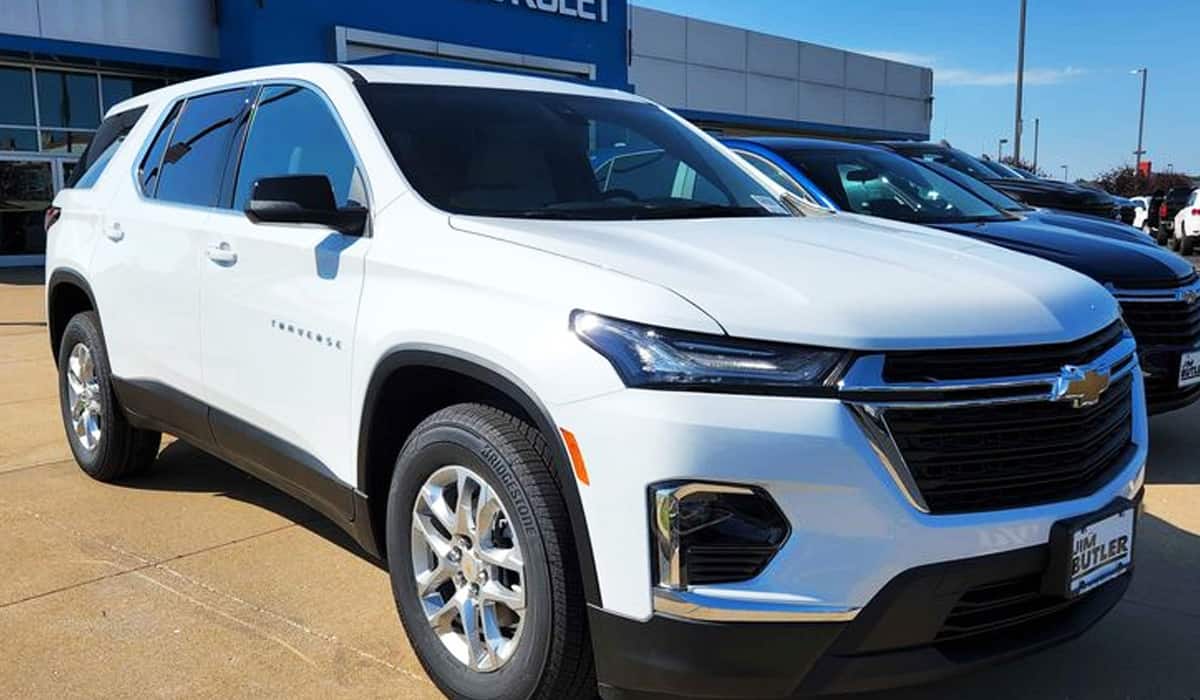 2022
The latest and greatest Traverse model is the 2022 version. It has plenty of interior space and an updated exterior design.
The newly added range of safety features like automatic emergency braking, lane-keep assist, and adaptive cruise control make this model worth considering. Overall, it's a solid vehicle with well-thought-out features.
2020
The 2020 model received the updated 310 horsepower, 3.6-liter V6 engine, a considerable upgrade from turbocharging four-cylinder engine. It also comes with an improved infotainment system and much better choices in terms of exterior colors.
Its successor, the 2021 model, has similar features with a few extra options in terms of upholstery and technology.
2019
The Chevrolet Traverse was revamped in terms of vehicle design in the 2018 model, but the 2019 model is considered better due to transmission issues that were present in the earlier model. It's almost the same as its predecessor in design and features, but it offers better performance and reliability.
Two notable upgrades of the 2019 model are the 400-pounds-lighter body and the introduction of four-wheel drive.
2017
The 2017 model has received great reviews from its owners. It's relatively affordable and comes with a roomy, comfortable interior.
The vehicle has plenty of storage space and offers good fuel economy. It also has classy limited edition graphite exterior color and a few tech options.
2016
The 2016 model was the first to offer OnStar 4G LTE connectivity, allowing users to access the internet from their vehicle. Apart from that, it also has better handling, good acceleration, and a more impressive exterior design. The quiet cabin and plenty of cargo room also make it a good choice.
2013
This one is the most reliable Traverse model in terms of transmission issues. It offers excellent fuel economy and performance and comes with more storage space than any other vehicle in the class.
Apart from that, the 2013 model also got upgrades in interior design, infotainment, and driver assistance system, making it an excellent choice for those looking for an older model.
What's the Life Expectancy of a Chevy Traverse?
On average, most Chevy Traverse models should last up to 200,000 miles or more with proper maintenance. Assuming an annual mileage of 15,000-20,000 miles, a Chevy Traverse can last up to 13 years or more.
But the actual life expectancy of a Chevy Traverse depends on several factors, like vehicle type, driving habits, and maintenance.
A few Chevy Traverse model years, as we've discussed above, have reliability issues that can reduce the lifespan of your Traverse and cost you a lot of money in potential repairs.
So it's better to do market research, check the reviews and reliability stats, and stick to the better-performing models to maximize your Traverse's life expectancy.
Key Takeaways
Chevy Traverses are not known for their reliability and all model years will experience issues at some point.
The worst years for the Traverse that should be avoided are the model years from 2009 through 2012.
There were recalls issues affecting upwards of 1.3 million Traverses between these years.
Generally, the newer models of the Traverse are much more reliable than the first generation Traverses, with the exception of the 2018 model year.
While the years from 2009 through 2012 are particularly horrible, there are model years that fare much better.