Do Hyundais Hold Their Value? Get The Most From Your Trade-In!
This post may contain affiliate links. As an Amazon affiliate, I earn from qualifying purchases.
Purchasing a vehicle and driving it tends to lower its value. Does the same apply to Hyundai cars? How do they hold their value? For car buyers who intend to sell or trade-in their vehicle within a few years, resale value is important. Does the value of the average Hyundai stand up to competitor car brands?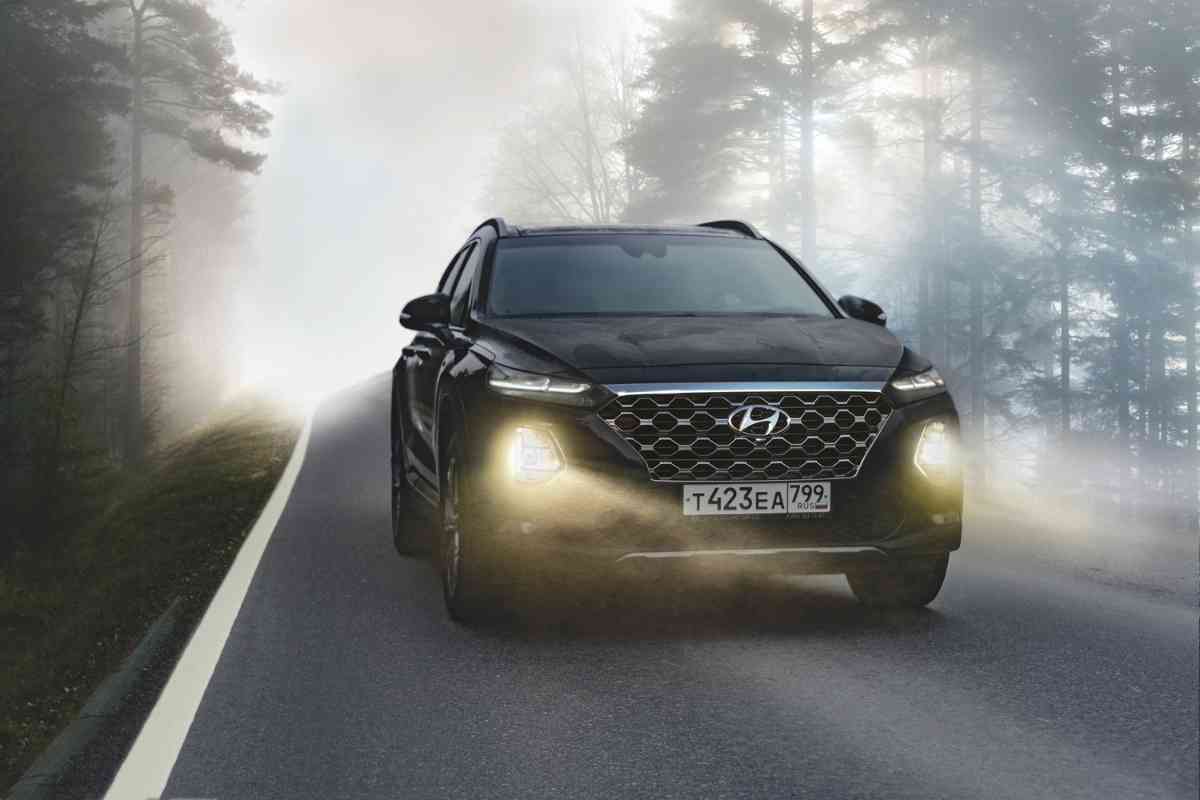 Table of Contents
Do Hyundais Hold Their Value?
Hyundai's are a bit above average when it comes to resale value. The average Hyundai will retain about 71% of its resale value within 5 years of purchase. This figure isn't bad and actually puts Hyundai in the top 10 compared to other manufacturers.
How is the resale value calculated? What makes a vehicle manufacturer like a Hyundai better than average. Which manufacturers are better or worse?
We've spent a while in the auto industry doing extensive study and know the concerns of people who want to sell their vehicle after a few years. We'll cite good sources that track the average resale value of a vehicle, and why increases or declines are happening.
What is resale value?
Resale value refers to how much a vehicle is worth over time. The value of a vehicle will naturally go down over time, often with a steep decline after it turns 5 years old and will need increased maintenance.
Vehicle values are a matter of perspective. A vehicle that has a higher resale value is usually considered more reliable and more desirable. A vehicle that ends up with a lower resale value might not have the greatest reliability record – but also might just be out of date.
How does Hyundai hold up?
Accordion to CarEdge, the 5-year resale value is above average against popular brands, which excludes a few luxury brands that come at a higher price tag but are expected to last longer. Note that the average Hyundai holds about 71% of its value, but the gap is rather tight.
Chevrolet comes in 7th at 72.75% and GMC comes in at just over 70% – just about a 2% difference. The actual difference in resale prices amounts to about a $600 difference when calculating from a $30,000 MSRP new.
Of course, if you are planning to trade your vehicle in, $600 extra can help you lower the price. Otherwise, the MSRP difference between #1 ranked Subaru and #9 ranked Hyunday might eat up the difference!
Why is this based on 5 years?
CarEdge actually offers 3 years, 5 years, and 7 years. 5 years is a fairly common loan term at 60 months. This means that once the average Hyundai is paid off, the car is likely still holding that amount of value.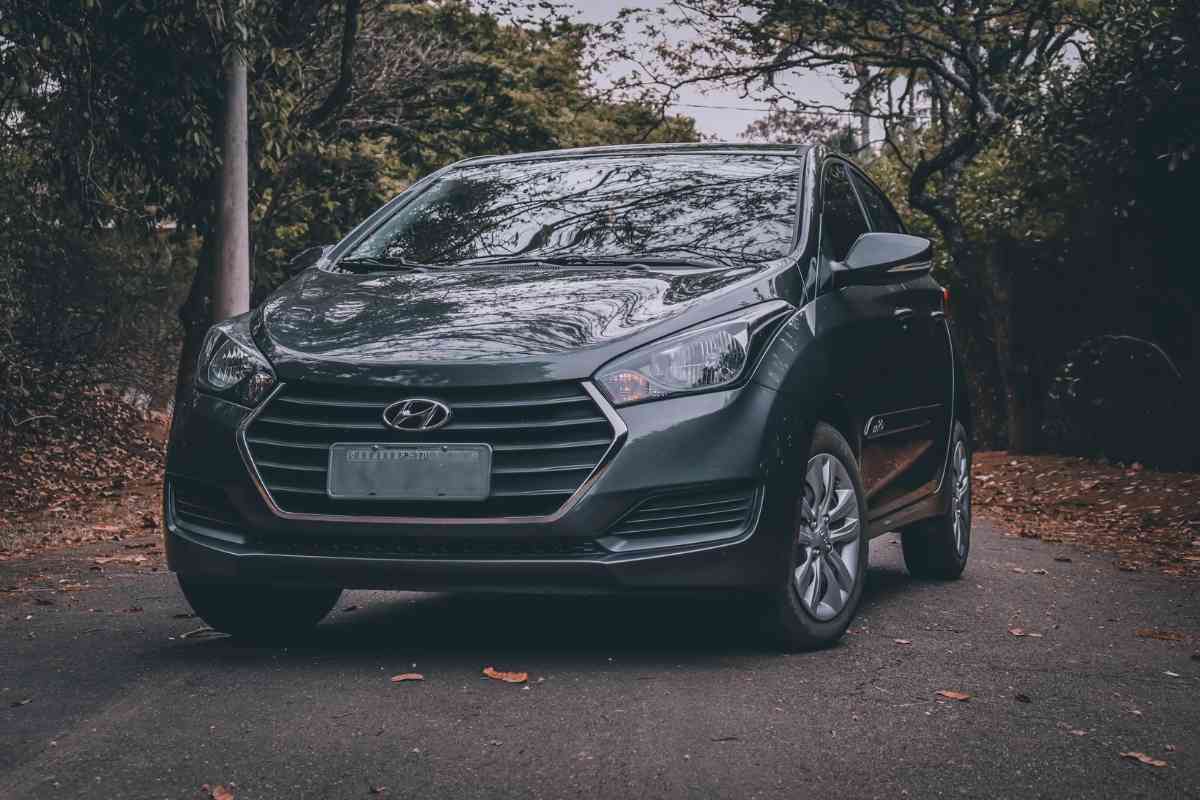 Hyundai's 7-year improvement
The resale value on a Hyundai is actually better than average over the course of 7 years. Hyundai rises to #7, or about 61%. If you are wondering why Hyundai would suddenly be ranked higher and beat out brands like Chevrolet and Nissan, consider what else you get with a Hyundai.
Hyundai's warranty
A major contributing factor to Hyundai's better than average resale value after 7 years is its longer-term warranty. Many vehicle manufacturers limit their warranty term to 5 or 6 years, after which the manufacturer no longer covers potential defects to the engine or powertrain.
Hyundai's warranty is still going at 7 years, in fact, it lasts 10 years or 100,000 miles. This means that minus brakes, oil changes, filters, and tires, Hyundai will be responsible for fixes that weren't the result of abuse.
There is a potentially negative end to this: The 100,000-mile warranty applies to the original owner. If the original owner sells the vehicle, the second owner gets up to 5 years or 60,000 additional mileage. The only required condition is that the original owner must sell before the expiration of the warranty.
Hyundai offers a few vehicles. Which ones hold their resale value?
The Hyundai Tucson and Hyundai Elantra hold their values especially well on average. The Sonata is undervalued compared to them and below average.
What makes them more valuable? The likely answer comes from their relatively popular class of vehicles. A Tucson is a midsized crossover, which is a very popular vehicle. The Elantra is a midsize sedan. The Sonata is similar, though some might consider it a bit more out of date.
You should also expect the newly arrived Hyundai Kona, IONIQ, and Palisade to have higher resale values with their new styling and amenities.
How can I improve my Hyundai's resale value?
If you don't plan to drive your Hyundai until the wheels literally fall off, it's important to know a few things about keeping that resale value. One of the worst parts about trading in a vehicle is not knowing how much a dealership or private party is going to offer you. Take a little more control of the situation by knowing:
Keep it clean
Even if it means having your Hyundai detailed the day before you sell it to a dealer, keep your Hyundai clean. Few things gross future buyers, or even used car managers out more is a dirty, smelly, stained vehicle. They envision how it got dirty, and realize they are going to invest more than a few dollars to get it back in good shape. 
Maintenance records
Knowing how often a vehicle has been maintained can provide excellent peace of mind. Whether you changed the oil in your garage or brought it to a dealership, keep receipts and detailed records.
A poorly maintained car can be a ticking time bomb for a new owner – and warranty coverage might be void if a vehicle is without proper work done. A lack of maintenance records, or having a check engine light on, can drop the value o a vehicle significantly.
Don't modify it
Hyundai's aren't modified especially often, but it does happen. Modifying a vehicle might suit your needs now, but people often overvalue their modification. They then ask for too much money for a vehicle that is changed from the original and are disappointed with the result.
When should I sell a Hyundai?
The most substantial drop in resale value for most Hyundais comes between years 6 and 7. While Hyundai still holds its value compared to others like Honda Kia better, if you want to get a few hundred extras, consider the end of your 6th year a good sign that the vehicle is going to start dropping more. This is also the case with most vehicles – not just Hyundai.
The big advance you'll still have is the presence of a warranty. Your average Chevrolet, Buick, or Toyota warranty is over at this point!
A better idea is to get a fresh value of your vehicle every couple of months in the time leading to when you plan to trade it in or sell it. The vehicle market can be up and down – so time it right and you'll get more cash in your pocket – or toward your next vehicle.