Do Hyundai Sonatas Last Long?
This post may contain affiliate links. As an Amazon affiliate, I earn from qualifying purchases.
Hyundai Sonatas sold in the United States are currently manufactured in US Hyundai factories, which helps keep it in the top three or four best-selling cars Hyundai makes. 
The Hyundai Sonata can last a very long time and run well for over 200,000 miles. Many run over 250,000 miles before experiencing engine or operational issues. Few mechanical problems and solid designs ensure that a Hyundai Sonata can last for years.
What makes the Sonata a car that lasts for hundreds of thousands of miles? Let's look at it to see what makes it a good investment and a reliable ride.
Hyundai Sonata Reliability
JD Power lists the 2022 Hyundai Sonata as 83 out of 100 on reliability, a "Great" score in their system.
Their ratings come from the combined reviews and ratings of hundreds of thousands of people who own the car.
The Sonata received a "Great" rating for reliability every year since 2013 except for 2020, where it received the highest average rating of 80.
JD Power ranks the Sonata as the #2 midsize car for the year, behind only the Honda Accord. They rate the Sonata back to the 2007 model, and most of those earlier ones also earn a "Great" in reliability.
I still sometimes see much older models of the Sonata on the road, which tells me most of what I need to know about the car's reliability.
I've seen a few old Sonatas that looked like they rolled off the showroom that morning.
Of course, how a person maintains a car and drives it makes a difference in how long it will last.
If people take care of a Hyundai Sonata and want to keep it, they can probably drive it as long as they want.
Are All Hyundai Vehicles Reliable?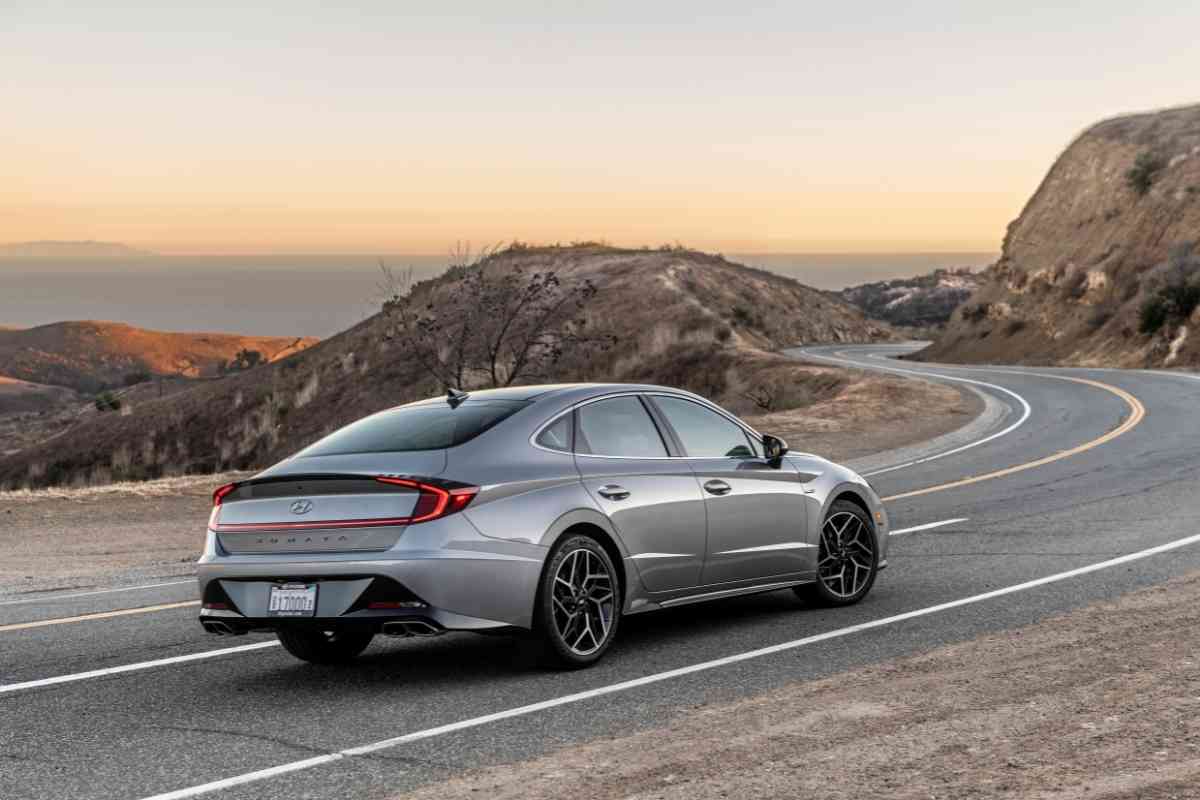 According to Repair Pal, when you stack Hyundai up against all other major car brands, the brand ranks 4th for reliability.
They consider the repair costs and what tends to break down most on cars, how often the vehicles need servicing, and how often the mechanical problems are major ones.
The Hyundai Sonata gets the same above-average rating for reliability, which makes it #4 for on a list of 24 midsize cars.
Some Hyundai models rank even higher, like the Accent and Elantra, which rank 4.5 out of 5, making them "Excellent" for reliability.
Except for one discontinued model, all other Hyundai models received a "Great" reliability rating like the Sonata.
The Hyundai Equus, a full-size luxury car, rates a 2 of 5, below average.
Hyundai stopped manufacturing the Equus in 2016, so their current vehicles are all highly reliable cars and SUVs.
How Long Do Hyundai Sonatas Last?
The Sonata lasts for hundreds of thousands of miles, and Hyundai takes pride in that fact.
When buying a new Hyundai Sonata, you benefit from the protection of the exceptional Hyundai warranties on their new cars.
Powertrain Warranty
Every new car comes with a powertrain warranty to protect you if it develops a major mechanical problem.
Most powertrain warranties are 5-year or 60,000-mile warranties.
Chevy, Ford, Toyota, and most other manufacturers offer that standard warranty.
Hyundai outdoes them. They offer to cover powertrain problems on a new Hyundai for 10 years or 100,000 miles.
Hyundai repairs it for free if your Sonata has powertrain problems within those terms.
Bumper-to-Bumper Warranty
This type of car warranty is often also called a New Vehicle Limited Warranty or a Comprehensive Warranty.
The warranty protects you from problems caused during manufacture.
A standard warranty of this type is a 3-year or 36,000-mile warranty.
Hyundai Sonata comes with a 5-year or 60,000-mile bumper-to-bumper warranty.
Corrosion Perforation Warranty
This warranty protects against rust on the car's body that causes a perforation in the metal.
The standard warranty you'll find from automakers like Toyota, Ford, and most others is a 5-year warranty. Mileage doesn't matter for this one.
Hyundai outdoes them on this warranty, too.
They offer a 7-year warranty against perforation on their new Sonatas and other models.
Hybrid Battery Warranty
Automakers who manufacture electric/gas hybrid vehicles often offer a warranty on their hybrid battery that ranges from 7 to 10 years and up to 150,000 miles.
Hyundai was the first automaker to offer a lifetime hybrid battery warranty for their 2012-2019 hybrid batteries regardless of mileage.
Hyundai Sonata Resale Value
Do Hyundai Sonatas last long? And does a Hyundai SUV hold its resale value?
When I want to buy a vehicle, I always look at how well the used ones sell.
I want it to be reliable while I own and drive it, but I also want to be able to sell it or trade it in for reasonable value when I'm ready to move on to another car.
In 2021, the Hyundai Sonata won the ALG Residual Value Award in the midsize car category. This award goes to the car in its class that's best at holding the highest amount of its original sale value after three years.
Certified Pre-Owned Hyundai Sonatas
If you'd like to buy a used Sonata but buying a used car makes you nervous, you're not alone.
Sometimes buying used vehicles feels like buying someone else's mechanical problems.
And if you buy a car "as-is" privately or from a used car lot, you have no recourse if it breaks down the second you drive away.
Certified Pre-Owned (CPO) vehicles offer assurances that you're buying a reliable car.
CPO Hyundai Sonatas must meet Hyundai's criteria for a quality pre-owned vehicle. Used cars that can qualify must:
Be less than six models years old.
Have less than 80,000 miles
Have a clean CARFAX report
Pass a 173-point inspection to meet the high standards of the program
Certified Pre-Owned Hyundai Sonata Warranties
These qualifications ensure that your Certified Pre-Owned Hyundai Sonata still carries some of its original powertrain warranty.
Since the car has to be less than six model years old, the rest of the 10-year warranty still applies.
Since the car can only have less than 80,000 miles, the powertrain warranty stays in place until it reaches 100,000 miles (or 10 years, whichever comes first).
The comprehensive, 5-year or 60,000-mile bumper-to-bumper warranty that started when the car was new may still apply if it hasn't reached those limits.
Hyundai also offers an unlimited mileage 10-year roadside assistance protection with their CPO vehicles.
So, Do Hyundai Sonatas Last Long?
The reliable Hyundai Sonata is one of the longest-lasting cars built today.
The original Hyundai warranties cover any powertrain issues for up to 100,000 miles, which demonstrates how confident the company is in their vehicles' reliability.
New Hyundai Sonatas start at just under $25,000, so Hyundais are inexpensive when new, especially considering how long they can last if you take care of them.
If you buy a Certified Pre-Owned Hyundai, you can still benefit from the car's original warranties for a while and enjoy driving a long-lasting Sonata for much less than the cost of buying new.