The 7 GMC Sierra Years You Should Avoid
The GMC Sierra is one of the most popular trucks on the market, but you should try to avoid the model years this vehicle had performance & maintenance issues.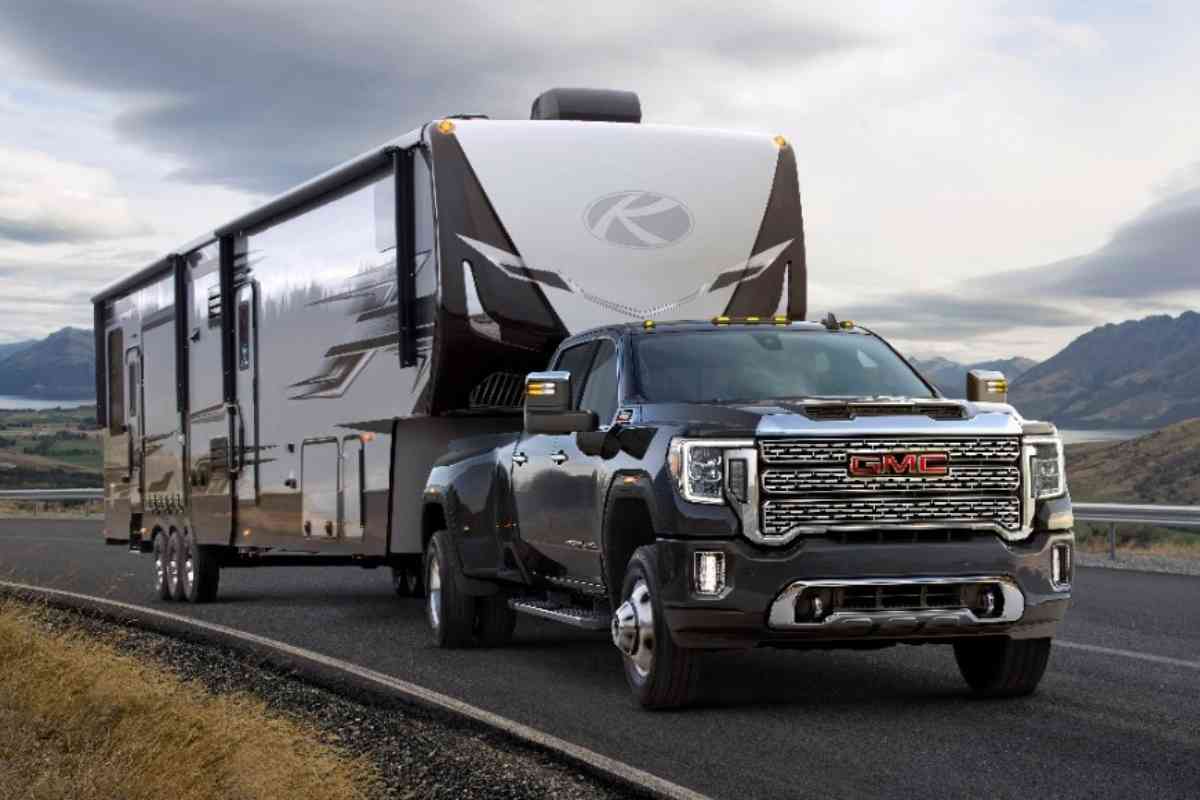 What years of the GMC Sierra should I avoid?
The 7 GMC model years you should avoid are 2003, 2004, 2007, 2014, 2015, 2016, and 2017. GMC Sierras from these years may have transmission issues, air conditioning problems, wind noise, excessive oil consumption, dim headlights, faulty electronic components, and failed airbag deployment.
After extensively researching GMC automotive and maintenance forums, I have been able to gather enough information to determine which Sierra model years you should avoid. My research has indicated that you should always thoroughly inspect and test drive a used car, regardless of what driver reports claim.
The GMC Sierra Worst Years
The GMC Sierra is currently one of the best-selling trucks in the country, and it delivers quite well on performance and reliability. However, if you are on the market to buy a used Sierra, you should keep in mind that this truck did not always have such a good reputation.
This light-duty pickup truck has been around since the late 80s, and there have been a number of model years that have been particularly problematic for a lot of drivers.
Reliability is my key focus whenever I evaluate a used vehicle, and based on my research, I have found that there are 7 GMC Sierra years that you should avoid due to performance and maintenance issues.
2003 GMC Sierra
The 2003 GMC Sierra was known for having a number of issues that resulted in poor driving performance. To start, the truck's automatic transmission shifts rough, and the ride does not feel smooth – even on paved streets and highways.
Many drivers also complained that the vehicle had a lot of wind noise, with a constant hum as soon your get up to 45 mph. The tires of the 2003 GMC Sierra were also known for getting uneven, which results in drivers needing to realign them routinely.
In addition to this, this model Sierra may also rust prematurely on the bumper and brake lines – with airbag and seatbelt issues also being quite common.
2004 GMC Sierra
The bulk of the 2004 GMC Sierra complaints had to do with faulty or malfunctioning vehicle components and features. The most notable issue that was consistent with many Sierras from this year was air conditioning and heating problems – with poor airflow and temperature regulation.
I also found that the 2004 Sierra also had a lot of problems with its internal electronic components, particularly the stereo system. Drives have reported that their vehicle's audio was often unresponsive and, in many cases, stopped working altogether over time.
With that said, there are also a series of less common issues that car buyers should watch out for with this model year Sierra – specifically transmission failure and steering problems due to wheels becoming misaligned.
2007 GMC Sierra
The most common issue that a lot of drivers complained about with the 2007 GMC Sierra was excessive oil consumption. This was pretty much a standard issue with virtually every Sierra from this year, and it tends to develop around 80,000 miles, which is a major problem for most used car owners who bought the 2007 model.
While cracked dashboards are not the most detrimental maintenance problem that a vehicle can have, it still does add to unnecessary repair costs and downgrades the value of the truck. Many 2007 GMC Sierra owners noticed that their dashboards started to crack after just 60,000 miles.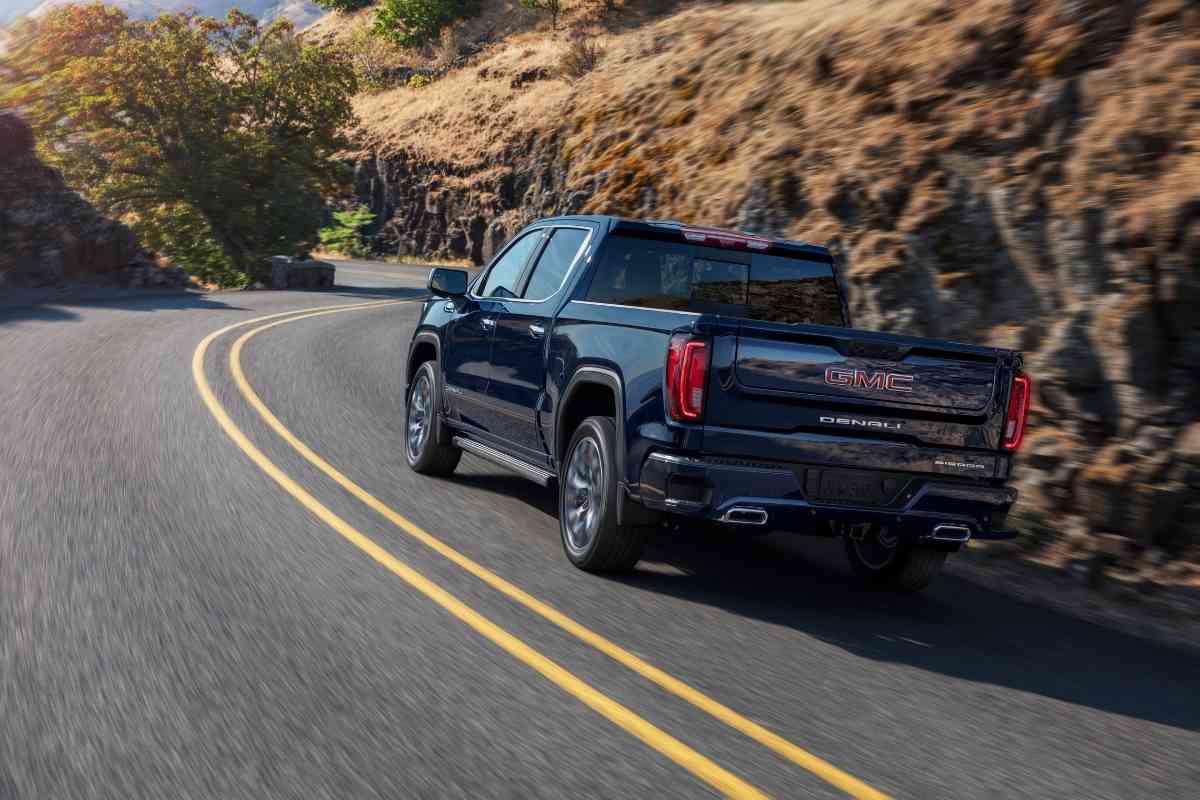 2014 GMC Sierra
GMC hit a rough patch with its redesigned 2014 Sierra, as a wide variety of issues popped up with this new generation of its trucks. This truck was advertised as an upgrade from its predecessor, but GMC ultimately failed to deliver on its promise and instead released a truck that had a number of malfunctions and faulty components.
I found that headlight issues were the most common complaint made by drivers who bought the 2014 GMC sierra. Many people reported that their headlights were too dim and that they were often unsafe to drive with at night.
I also noticed that air conditioning issues would arise with this truck, which usually resulted in owners needing to pay $1,000+ for repairs.
Other smaller problems, such as electrical component malfunctions, were also common with the 2014 Sierra. It's also worth mentioning that there were around 20 recalls of the 2014 Sierra – mainly involving issues with the transmission, airbags, and overheating.
2015 GMC Sierra
Many car shoppers had high hopes that GMC would clear up the issues of the 2014 Sierra with the release of the 2015 model. Unfortunately, they failed to deliver on this and a lot of drivers complained that their air conditioning system malfunctioned with the 2015 GMC Sierra as well.
However, this year's model was known for having even more problems than the previous year, with a number of new issues popping up. I found that the most common problem was that the '4WD Service Light' would turn on unnecessarily. This malfunction was caused by the transfer case sensors failing.
In addition, another notorious issue with this model Sierra is that the fuel gauge would give inaccurate readings, which is a very expensive repair that requires the entire fuel pump to be replaced.
2016 – 2017 GMC Sierra
The GMC Sierra from 2016 and 2017 experienced a lot of the same issues, which were primarily related to failed airbag deployment. Many drivers reported that their airbags failed to deploy during collisions, and this resulted in a number of GMC Sierras from these years being recalled.
Drivers also experienced their power brake assist going out. In addition to this, transmission problems such as poor shifting and faulty check-engine lights were quite common. Lastly, there were a number of engine issues that involved stalling and hesitation.
The Best GMC Sierra Years
While GMC has certainly had some bad years with the Sierra, that does not mean that you should avoid this truck as a whole.
The GMC Sierra is a quality light-duty pickup truck, and aside from these lackluster years, this is a top-of-the-line vehicle.
That is why I recommend buying a GMC Sierra from model years that are known for being reliable and safe such as:
2001
2002
2006
2018
2019
2020
2021
With that said, whenever you buy a used car, make sure that you thoroughly inspect and test drive the vehicle, regardless of what driver reports claim.
Key Takeaways
Avoid buying GMC Sierras from 2003, 2004, 2007, 2014, 2015, 2016, and 2017.
Common GMC Sierra problems from these years are transmission issues, air conditioning problems, wind noise, excessive oil consumption, dim headlights, faulty electronic components, and failed airbag deployment.
The best GMC Sierra years are 2001, 2002, 2006, 2018, 2019, 2020, and 2021.