Is It Bad to Buy Walmart Tires? [Explained!]
This post may contain affiliate links. As an Amazon affiliate, I earn from qualifying purchases.
Walmart offers some of the best names in tires – Goodyear, Cooper, BFGoodrich, Michelin, Hankook, General Tire, Bridgestone, Firestone, Uniroyal, and others – at low prices.  Some auto owners may wonder how Walmart can offer these low prices and whether the tires are of lower quality.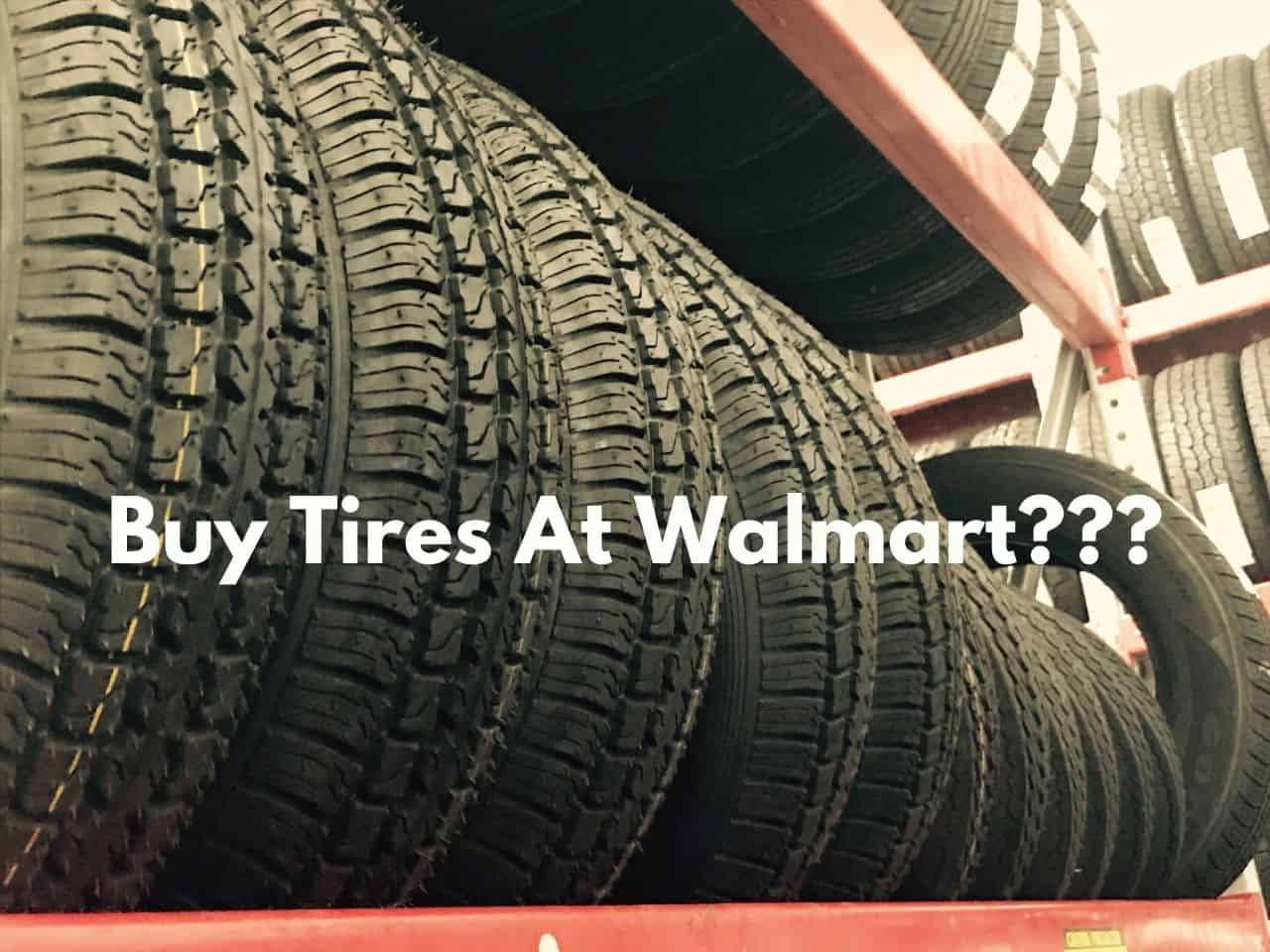 Can't decide between Sam's Club Tires and Costco? Our article will provide you with all the information you need to choose the best tire retailer for your vehicle, ensuring a smooth ride and a great investment.
The short answer to whether it's bad to buy tires from Walmart is "no," unless you think saving money on tires is bad.  
Here's an explanation of the perks of buying tires from mass merchandisers like Walmart and how they can offer prices lower than the garage down the street.
Should You Buy Tires from Mass Merchandisers?
Unless your brother-in-law owns a tire shop, there's nothing wrong with buying tires at Walmart. Walmart offers the same brands from major tire manufacturers that other tire dealers do. The volume of tires Walmart sells, as well as the limited services offered at Walmart Tire Centers, means that the major retailer can pass those savings on to consumers.
Are Walmart Tires Good?
Walmart offers the same brands of tires that are likely on the car you drive right now. Firestone, Hankook, Goodyear, BFGoodrich, Michelin, and more are available at your local Walmart Tire Center. If the tire you want isn't in stock, you can also order that name-brand tire from Walmart.com and have it delivered to the nearest Walmart Tire Center.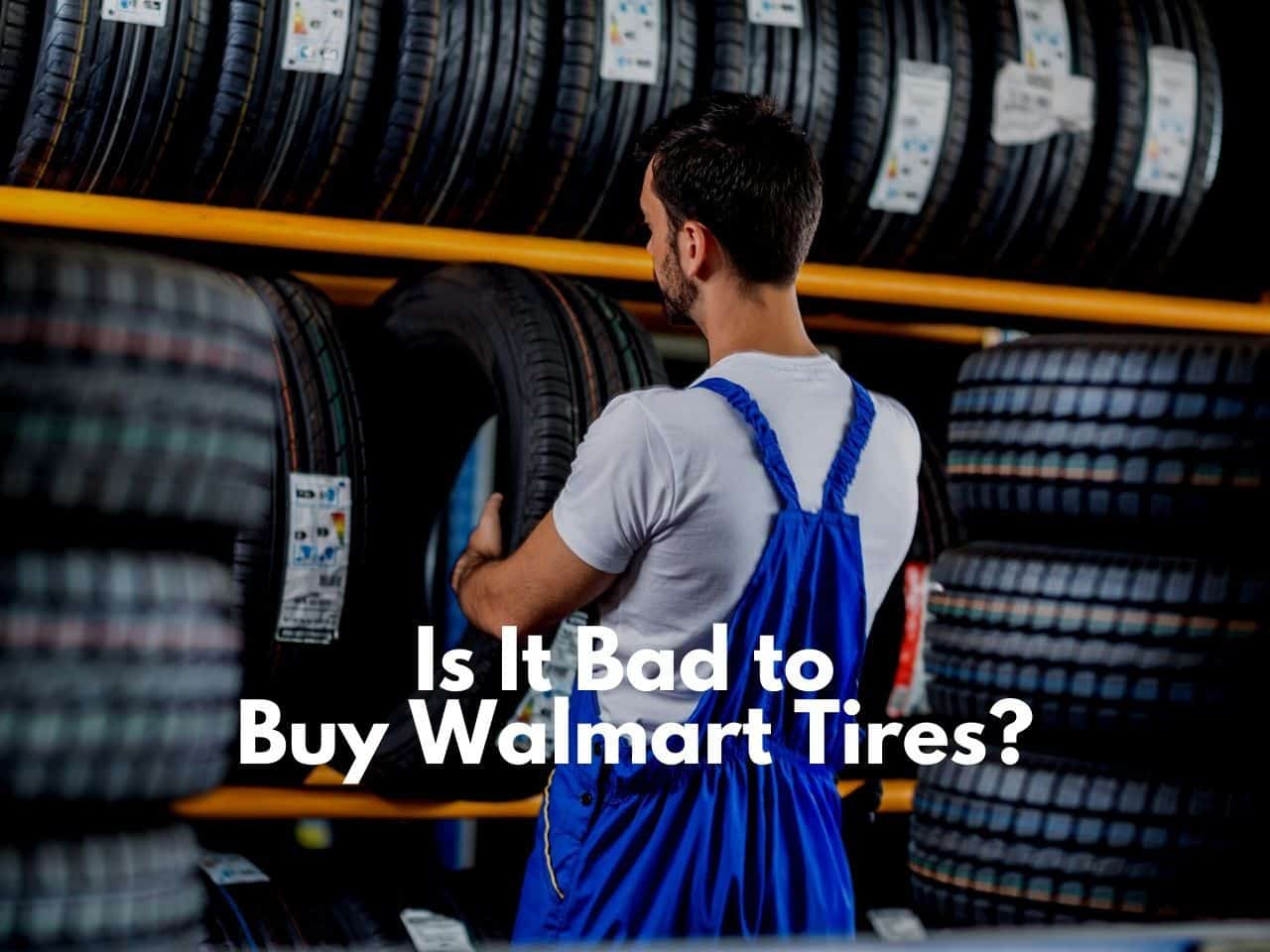 Benefits of Buying Tires from Walmart
If you're wondering why a growing number of consumers are buying tires at Walmart, here are a few of the benefits that brought them to the retailer.
Order Online
If you know the size, model, and brand of tire you want, you can order one or several at Walmart.com. They will be delivered to your local Walmart Tire Center, where they can be installed on your car or truck.
Convenience
Here's one of the major plusses of buying tires at Walmart – you're at Walmart. Instead of sitting in the waiting room of a tire shop while your tires are installed, you can get your shopping done at Walmart. By the time you've bought groceries or other supplies, your car will be ready to go.
Affordable Prices
Walmart tire prices tend to be among the lowest in the country, but that's not always true. If you have a flat tire, you may not have the time or patience to compare prices. If you're planning a tire replacement, though, it's worth your time to see if others in your area will match or beat Walmart prices. It never hurts to ask.
Walmart Is Everywhere
Started on a business plan that put stores in even the smallest towns, most cities and towns have a Walmart, and many of those stores have Tire Centers. If you do have a flat tire out of town, chances are there's a Walmart Tire Center nearby for repairs or replacement.
Low Installation Costs
Walmart Tire Centers offer low tire installation prices. For about $15, the basic package includes mounting, valve stems, balancing, tire rotation every 7,500 miles, and re-torquing the lugs. The installation at a Walmart Tire Center is comparable to other tire centers, but they may not offer other services, such as filling tires with nitrogen. If those services are available, they will most likely cost extra.
Road Hazard Warranty Available
For slightly more added to the installation fee, Walmart will add road hazard protection, covering any flat tire repairs from potholes and other road hazards. Since no one plans for a flat tire expense, this can be convenient, and your flat tire can be repaired at any Walmart Tire Center.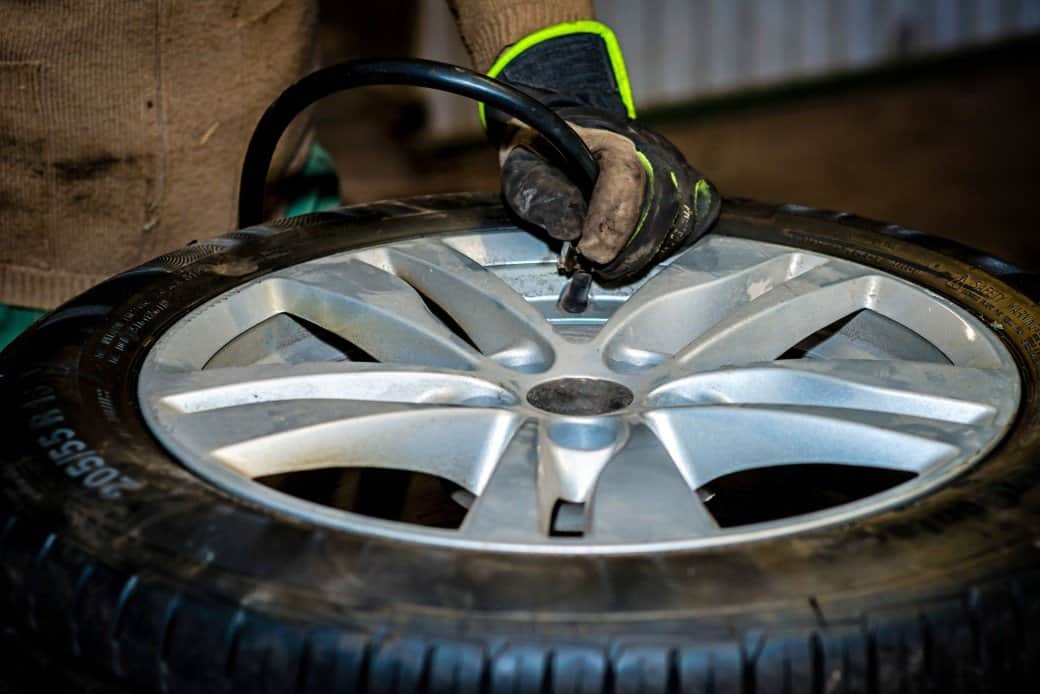 Frequently Asked Questions
You may still have questions about whether Walmart tires are a good buy. These FAQs may give you the answers you need.
Are Walmart tires the same quality as tires from other retailers?
Yes, since you are buying a brand-name tire from a trusted manufacturer, you can be assured that you are getting a quality product. Walmart also offers Douglas tires, a lower-priced version, and these can also wear well if your driving is light and on even terrain.
When is the best time to buy tires at Walmart?
The best time to purchase tires at Walmart or any retailer is October or April. Tires usually go on sale during those months to encourage consumers to replace tires before winter and summer driving seasons.
What should I look for in tires for my truck or SUV?
When selecting a tire for your SUV, truck, or any other vehicle, consider size, tread pattern, and whether the tires are designed for highway use, off-road, or all-terrain. You'll also want to consider your driving habits, the tire's durability, and its warranty.
Is Walmart the cheapest place to buy tires?
In my research, Walmart was the least expensive place to buy tires, beating out Costco, Sam's Club, Tire Rack, and Discount Tire Direct on prices. However, this comparison was based on median tire prices. Prices can vary depending on the type of tire, so compare prices in your area to get the best deal.
Also, while Costco didn't offer the lowest prices, it does offer a five-year warranty and lifetime tire maintenance. Costco also uses nitrogen to fill tires, helping them retain inflation and get better fuel economy. These amenities could make Costco the better value, even if its prices aren't the lowest.
Should I buy tires at Walmart?
Where you buy tires isn't as important as getting the right tire for your vehicle. Finding the right tire for your vehicle, driving habits, terrain, and budget are essential to driving comfort, a smooth ride, fuel economy, and safety.
Walmart has low prices on most tires, and Walmart Tire Centers offer basic packages, including installation. Other tire retailers may offer lower prices on particular tire brands or better warranties and installation packages, so comparison shop in your area before shopping at Walmart or ordering tires at Walmart.com to make sure you are getting the lowest prices and best value.
Sources: