Is Costco the Cheapest Place to Buy Tires? [Answered!]
This post may contain affiliate links. As an Amazon affiliate, I earn from qualifying purchases.
New tires are extremely important for any vehicle. Unfortunately, buying four new tires can break the bank. Costco has always been known as one of the cheapest and best places to purchase tires. But is Costco the cheapest place to buy tires?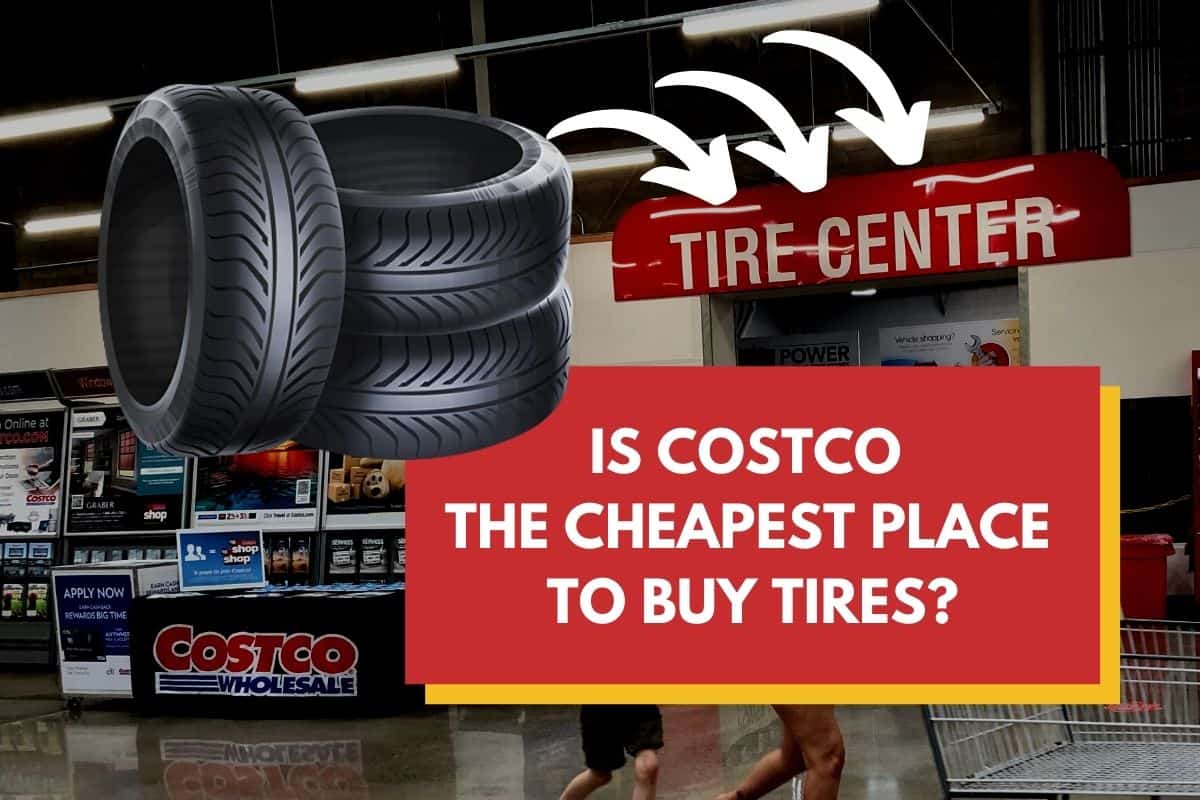 During our research, we found that Costco wasn't the cheapest place to buy tires. While they may not be the most affordable, Costco does offer plenty of benefits compared to the other leading tire competitors.
From fantastic service to excellent warranties, you'll find that Costco is highly competitive in the tire market. Once you add in the additional services and features, Costco quickly becomes an affordable and cheap place to buy tires. 
If you're in the market for new tires, you might be wondering, "Is Sam's Club a Good Place to Buy Tires?" Our comprehensive article compares Sam's Club and Costco to help you make the best decision for your tire needs.
Advantages to Buying Tires at Costco
Tire pricing has become highly competitive, and it can be challenging to determine which shop has the cheapest tires available. While online-only shops or other retailers may have a price advantage on some tires, Costco offers a wide range of other advantages that can outweigh the slight price difference.
Here we'll highlight the advantages of buying tires at Costco.
Competitive Pricing on All Types of Tires
Today's tire market has several competitors for the cheapest tire pricing. According to Consumer Reports, the cheapest place to purchase tires is Walmart. While Walmart may have the cheapest tire prices, they fall short on many other features that Costco includes for free with their tires.
Median Price of Tires at Popular Shops
Walmart – $103.00
Sam's Club – $143.00
Discount Tire Direct – $161.00
Tire Rack – $163.00
Costco – $168.00
These are median prices and could vary dramatically depending on which type of vehicle and tire you need.
One thing to note with Costco's pricing, the price of installation is already included in the price of each tire. The other retailers add the cost of installation after the above-mentioned prices. This brings Costco's tire pricing more in line with Sam's Club in comparison.
While Costco doesn't have the cheapest tires available, they provide expert installation, an exceptional five-year warranty, and lifetime tire maintenance. Combined, these features can help you save hundreds of dollars over the lifetime of your new tires.
Appointments Are Easy to Setup and Always on Time
Buying tires is easier than ever, and you can perform the entire process online. Simply find your tires and purchase them from their online shop. The tires will be delivered to the Costco Tire Center of your choice.
During your purchase, you can set up an appointment based on the tire delivery online or while you are at their retail center.
Tire Installation Is Expert-Quality at Costco
Costco's automotive center has some of the best mechanics in the industry.
The $18.99 installation per tire is included in the quoted price for your tires. It is not an added cost.
The service includes mountain, balancing, rotation, air pressure check, new valve stems, and more. Costco also offers 1-cent tire installation services often. If you can wait for this deal, you'll dramatically lower the price of your tire service.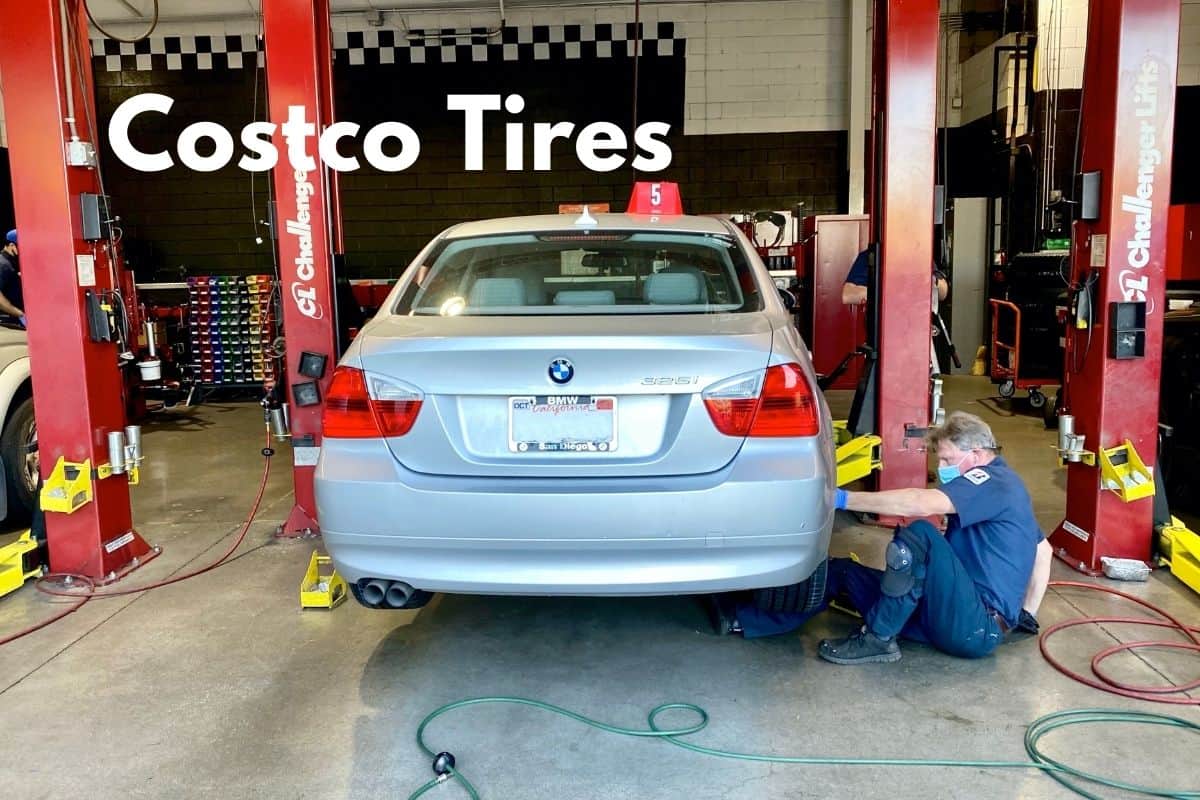 Costco also uses nitrogen instead of compressed air during tire installation. Nitrogen is a light gas that helps tires retain tire pressure compared to traditional compressed air. It is also known to improve the fuel economy of your vehicle. In colder locations, nitrogen is much better at keeping proper inflation and also reduces the risk of moisture inside the tires.
When comparing pricing with online-only shops, don't forget that you will need to include an additional price for tire installation to the cost of the tire.
Costco Offers a Five Year Road Hazard Warranty
It can be dangerous out on the road, and tires are prone to punctures and damage that could have you back in the shop purchasing new tires again. Even a brand new tire could end up flat in a few days of driving if you're not careful. A tire warranty will save you money and hassle compared to a company that doesn't offer an inclusive warranty.
All tires purchased at Costco come with a five-year road hazard warranty that protects your investment. Costco provides tire repair or replacement for tires that have been damaged through the standard operation of your vehicle.
In comparison, Walmart's road hazard warranty costs $25 per tire and covers flat tire repairs and replacement. Discount Tire Direct and Tire Rack only offer a 30-day return policy instead of a road hazard warranty.
Costco's tire warranty is the best in the industry and could save you hundreds of dollars on new tires in the future. Whether you have a small puncture or a flat from wear and tear, this warranty will ensure you won't have to spend any more money on new tires.
Costco Provides Free Lifetime Maintenace Services
The team at Costco wants to ensure your tires are always in great shape and keep you safe on the road. To ensure your tires are always running in peak condition, Costco provides free lifetime maintenance services after any tire installation.
Schedule routine maintenance for your vehicle, and Costco will provide balancing, tire rotation, air pressure checks, and new valve stems. Regularly maintaining your tires will help them last longer and keep you safer on the road. Well-maintained tires also mean you'll be replacing your tires less, thus reducing the cost of the tires over time as well.
Cons for Buying Tires at Costco
Not everything is perfect with buying tires at Costco. Here are some of the most common problems when buying tires at Costco.
You need to be a Costco member to purchase tires.
Costco has limited tire selection and only offers Michelin, Bridgestone, and BF Goodrich tires.
Up-front costs tend to be higher than competitors.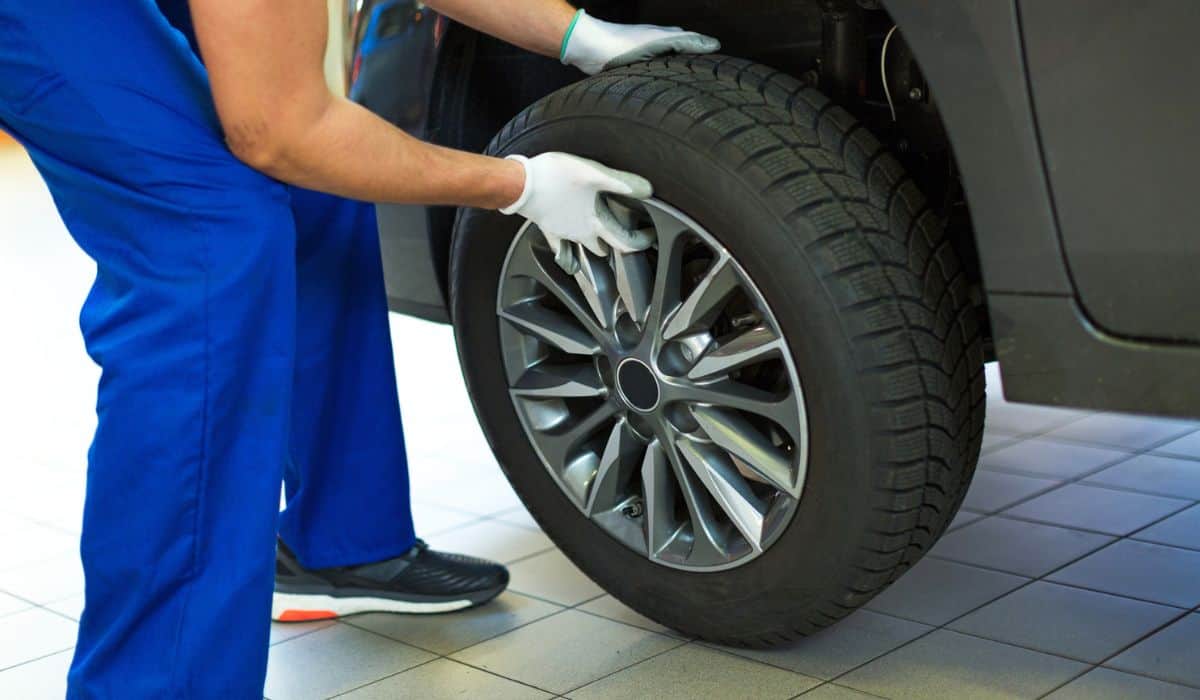 Alternatives for Cheap Tires
Still not convinced that Costco offers cheap tires? Here is a list of some of the most popular alternatives to Costco.
While all these companies can provide tires at good prices, they are missing some of the features that make buying tires at Costco cheaper in the long term.
Is Costco the Cheapest Place to Buy Tires?
While Costco may not be the cheapest place to buy tires for your car or truck, they do offer plenty of benefits that offset their slightly higher cost. If upfront costs are your primary concern, you may want to check out retailers like Walmart and Sam's Club for the cheapest place to buy tires.
Where Costco shines is in its additional services. From lifetime tire maintenance to an amazing five-year warranty, buying tires at Costco can save you plenty of money and hassle in the future. If you are looking for a reliable tire company that will keep you safe on the road for years, Costco is a great option for any car or truck owner.