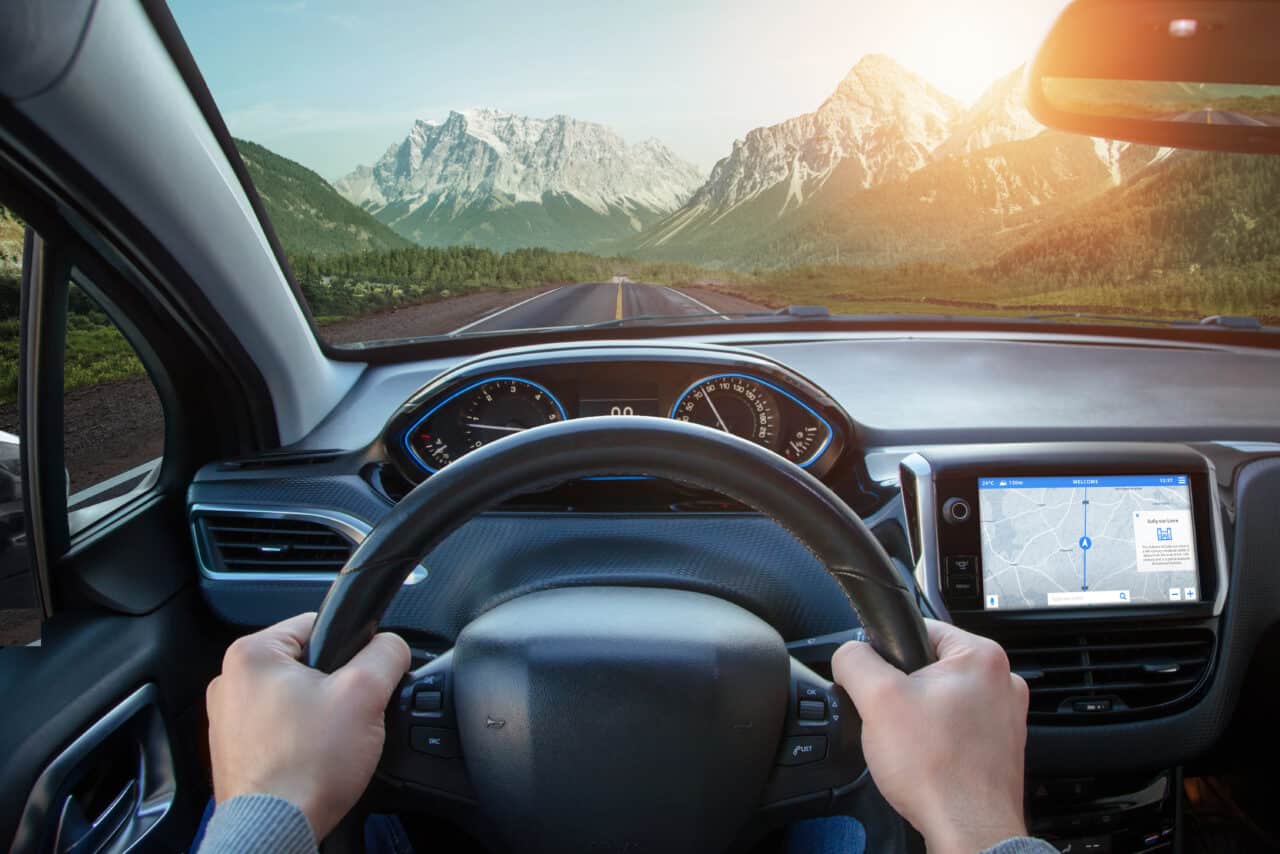 Uconnect is commonly referred to as an infotainment system. This is because it was originally created with the intention to give consumers equal access to information and entertainment that you can commonly find on your smartphone, but built into your car. Uconnect works with Chrysler, Dodge, Fiat, Jeep, and RAM, as they are all umbrellaed under the same parent company of Fiat Chrysler Automobiles.
Uconnect's services aren't all free. While the built-in system is included with a vehicle, services included in Uconnect Access along with the 22GB of AT&T high-speed internet will cost around $35 a month total. To upgrade a Uconnect model with another one you need a car with the built-in equipment to house one.
With Uconnect you can use voice commands, connect your smartphones via Bluetooth, receive vehicle health reports, and use 4G internet, as well as a hands-free navigation system. It even makes it easy to lock your car with an app. But does it come with your car?
What Models Have Uconnect?
As for availability, Uconnect is featured in most modern vehicles built under the Fiat Chrysler Automobiles family. This includes a lot of the modern vehicles built with Alfa Romeo, Chrysler, Dodge, Fiat, Jeep, Maserati, and Ram.
Depending on the model of the car you look at, it will feature either Uconnect 5.0, Uconnect 8.4, or the Next Gen Uconnect 4. Uconnect 5.0 is the most recent version of the software. Each will have very different features.
Uconnect 4.0
5-inch Touchscreen display
Uconnect Voice Command for hands-free call and text
Bluetooth Connectivity
AM/FM Radio
AUX/USB Connection for phone or MP3 player
Speed-adjusted Volume
"Do Not Disturb" mode
Uconnect 8.4
8.4-Inch Touchscreen Display
SiriusXM Satellite Radio
Android Auto & Apple CarPlay on some models
Siri Eyes Free commands with Calls, Music, and More.
Ability to Customize the user interface
Some models have the option for an Uconnect 8.4 with GPS Navigation.
Uconnect 5
Apple CarPlay and Android Auto Integration
Sharper Graphics and Faster Performance
Remote Start
Vehicle Finder
Uconnect Access Smartphone App
Remote Lock/Unlock
4G Wi-Fi HotSpot
Engine Performance Pages
The new Atlantis architecture should be five times faster than the current system, packing a more powerful processor, 6GB of RAM, and up to 64GB of solid-state storage. The additional processing and graphical horsepower help Uconnect 5 to push three times as many pixels as before — up to ultra-HD resolution for large screens such as the 10.1-inch display in the upcoming 2021 Pacifica or the big ol' 12.3-inch screen in the Ram 1500.

www.cnet.com
Uconnect Access
Uconnect Access is the version of the technology that allows you to remotely lock and unlock your doors, flash your lights, honk your horn, or start your engine from your smartphone.
Currently, the models of car that feature Uconnect Access are as follows:
Chrysler 300 (2015-18)
Chrysler Pacifica (2017-18)
Dodge Challenger (2015-18)
Dodge Charger (2015-18)
Dodge Durango (2014-18)
Jeep Cherokee (2014-18)
Jeep Grand Cherokee (2014-18)
Ram 1500 (2013-18)
Ram 2500/3500 (2013-18)
Ram Chassis Cab (2013-18)
Chrysler 200 (2015-17)
Dodge Viper SRT (2013-17)
Chrysler Town & Country (2017)
The screen sizes are also different, which is something to keep in mind if you are looking to install your own Uconnect. The Fiat 500 comes with a 5.0-inch screen, the 500X features a 7.0-inch screen, and the Jeeps Wrangler has a 7.0-inch screen. The biggest screen comes with The Ram, which has a 12-inch screen that is only available in the top-of-the-line versions of the pickup.
Is Uconnect Free?
Like a lot of features these days, the Uconnect system that is built into your vehicle is free with the cost of your car. If you want to use Uconnect Access there is a monthly subscription fee. This subscription will buy you access to a lot of features such as:
911 Calls
Roadside Assistance Calls
Drive rating report
Remote Vehicle Start
Remote Lock/Unlock
Send 'n Go Smartphone Navigation
Vehicle health report/alert
Vehicle finder
Stolen vehicle assistance
You can purchase this membership for a price of $14.99 per month. In terms of costs, the only other cost that is an option as of now is the 4G Wi-Fi hotspot that can work on up to eight different devices at the same time, allowing everyone in the car to use their own phones and television screens.
While it comes with a free limited-time trial, you will need to sign up with AT&T for $20 a month. You can even add two other vehicles for $20 a car. After 22GB of data usage a month, you'll get slower data, but it will still be unlimited. Keep in mind that this option is only available for some 2020 and 2021 FCA vehicles.
Is Uconnect Worth it?
If you use your car for just picking up the kids from and school and running errands, it might not be worth the price tag. But if you frequently travel, offroad, or have to drive long distances for work, it's well worth your money.
Integrating your phone and your vehicle can lead to a much smoother, much more safe drive to and from your destination. You can even use the Vehicle Finder function to be able to find your car in a crowded parking lot, or when you decide to go offroad adventuring. It can also put you in contact with 24/7 roadside assistance in case of an emergency and will send your vehicle's location to the police if it is reported stolen.
If you need quick directions, you can preload your car with exact locations and receive them in real-time without ever taking your eyes off the road. If you don't know much about cars it can give you easy-to-read diagnostic updates sent directly to your email, so you know whether or not you need to stop by a shop.
For even more ease of access in some models, you can talk to your car from your Amazon Alexa. Using commands you can start your car from your bedroom, lock it if you forget to after a long night out, and check the fuel to see if you need to gas up in the morning.
If you are interested in the inner workings of your car, there are also models that feature model-specific software. With Dodge's Challenger Hellcat, you can download an app named Performance Pages that give you information about the engine's horsepower, the steering angle, the torque output, the oil pressure/temperature. It even gives you information on the g-forces that can be felt in the car in real-time.
So if you are a car enthusiast, someone who likes being completely in control in case of an emergency, or someone who needs convenient features such as the ones listed above, Uconnect is for you. Either check out your local dealership or keep reading to find out how you can go about installing your car with one of the many versions of Uconnect.
Can You Add Uconnect to a Jeep?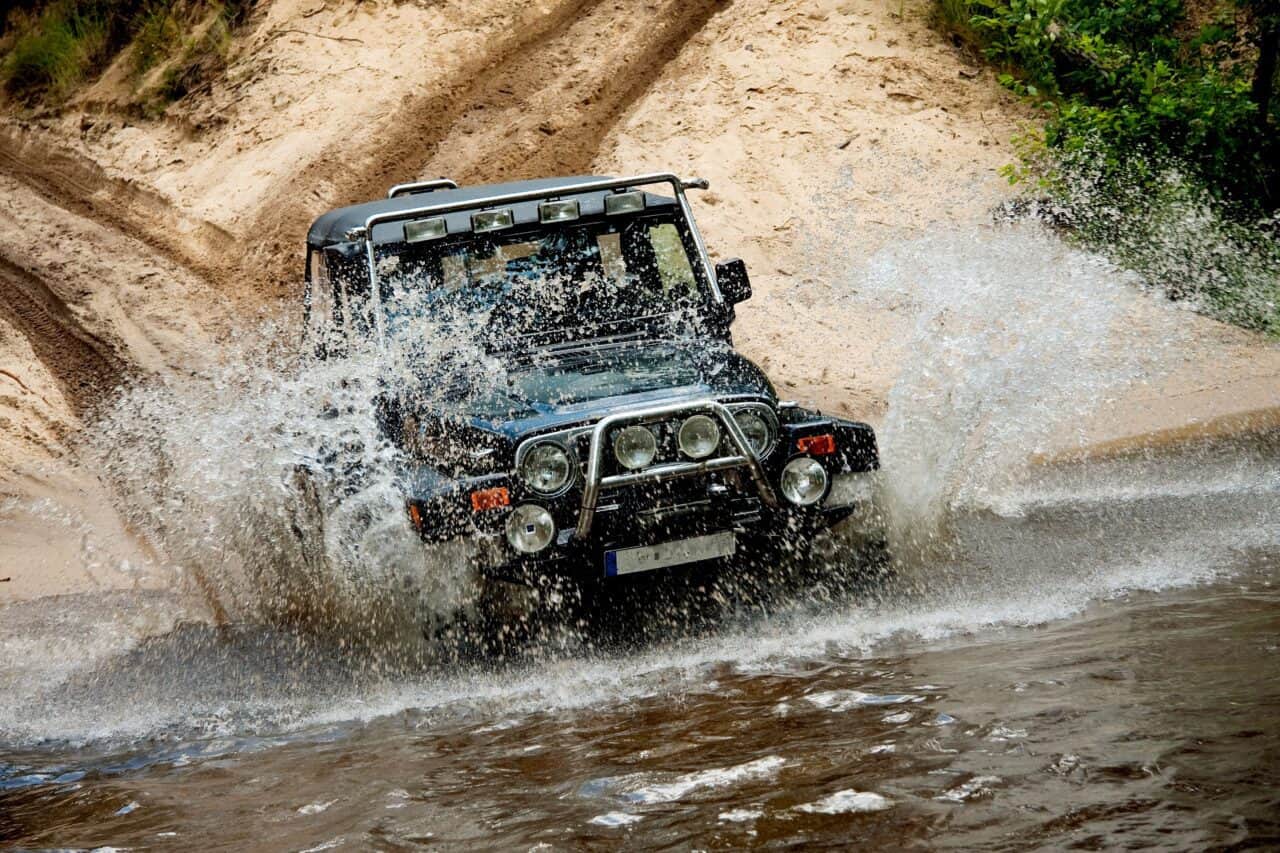 Before jumping the gun, make sure that you don't already have your eyes on a Jeep that already has Uconnect, as it has been built into a majority of models since 2009. If you want to go buy a Jeep that you know will have the top version of Uconnect that Jeep has to offer, check out the 2020-2021 Cherokee, Compass, Grand Cherokee, Renegade, Wrangler, and Gladiator.
If you don't already have one of these vehicles, or can't afford the high price of a brand new Jeep, you may still have options.
You can still install the technology into a Jeep you already own in order to take advantage of the many benefits. Kits can be purchased online and installed in cars that already have touch screen displays, but it's going to be pricey to do this, with kits costing around $500. If you feel strongly that you are the type of person who needs it then it should be well worth the money.
If you have a specific Uconnect version that you want to be installed, be sure to do your research as to which one can be retrofitted. The newest version of Uconnect isn't likely to be available to install as it includes a bigger screen and the Uconnect 5 plus probably won't be either as it includes four screens and a 12.3-inch touchscreen, which most likely won't fit in your dashboard.
For a lot of installation your car also needs to be located in the U.S., so note this before purchasing any parts.
How To Install UConnect
If you already have Uconnect in your car, but it's glitchy and you want to update it, go by your dealer and they should set you up with a new one free of charge.
If you're looking to install Uconnect in a car that doesn't already have the newest version, by far the easiest way to install one of these kits is to take it to someone who can do it professionally. Check out your local auto shop or dealer and ask around to see if there is anyone who had done it before so you know what to expect when it comes to your specific car model and Uconnect model.
If you feel confident that you can do it yourself, be sure to follow these general steps:
Before purchasing the kit, make sure that the kit is compatible with your vehicle.
Disconnect your battery and turn off your car to stay safe.
Remove the bezel.
Unscrew the head unit.
Remove the radio and connectors.
Plugin the different sized connectors.
Situate the top notches to put it firmly back in place.
Screw the unit back in.
Turn the power back on to make sure that the connections work.
Replace the bezel.
For specific instructions and a visual guide for how to install Uconnect, be sure to watch the video below.