6 Kia Sedona Years To Avoid At All Costs!
The Sedona is a popular minivan from Kia, but this vehicle doesn't have a spotless reputation, which is why you should avoid buying certain model years.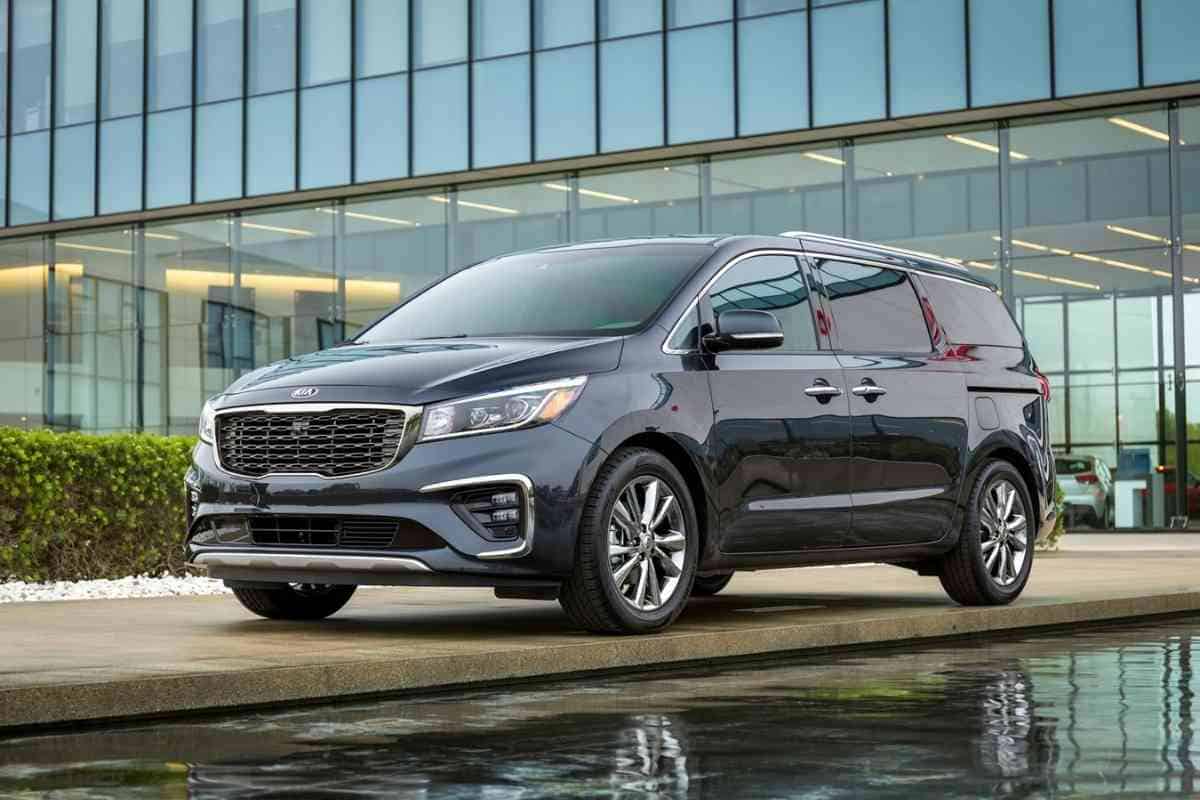 Table of Contents
What are the worst years of the Kia Sedona?
The 6 Kia Sedona years you should avoid are:
After extensively researching Kia automotive and maintenance forums, I have gathered enough information to determine the Sedona years that you should avoid buying.
My research has indicated that the Kia Sedona has particularly had some problematic years during its first generation, but mechanical issues have been apparent in various Kia Sedona models, which is why you should thoroughly inspect this vehicle when you buy it used – regardless of what driver reports claim. 
The 6 Kia Sedona Years You Should Avoid
Production of the Kia Sedona began back in 1998, and this min-van has been quite successful overall. As one of Kia's best-selling vehicles, the Sedona built a solid rapport with critics and car owners over the years for being a reliable and good-value mini-van.
Despite the Sedona's mainly positive reviews, this Kia mini-van is not without its flaws. The Sedona has been around for 20 years, and each new release came with specific qualities and drawbacks that should be considered when car shopping.
With that said, I uncovered that some Kia Sedona years are much worse than others. A plethora of mechanical and maintenance issues have been apparent in a number of Kia Sedona model years, and smart shoppers should stay clear of them at all costs. 
To ensure that your next vehicle is safe and reliable, I recommend that you avoid buying Kia Sedonas from the following years.
2002 Kia Sedona
The Kia Sedona had a strong intro to the auto market throughout the late 90s and into the first years of the new millennium, but things started to go downhill for this Kia mini-van in 2002. This was a problematic year for the Sedona, and it was known for several engine-related issues, as well as shabby performance.
After a number of serious incidents, the NHTSA ended up having to issue 4 separate recalls for the 2002 Kia Sedona.
To start, many drivers complained that the engine of the 2002 Sedona felt like it was underpowered, which is more of a design flaw than a mechanical issue on Kia's part.
This, combined with the clumsy handling of the vehicle, resulted in a poor driving experience. However, one of the biggest problems with the 2002 Kia Sedona was the air conditioning system.
There have been numerous reports from drivers regarding A/C malfunctions with this year's Sedona – with the most common being noise.
Rattling sounds and vibrations have been a theme with this mini-van, and a lot of vehicle owners have also experienced more serious issues with the A/C, such as it blowing hot air instead of cold – or being entirely unresponsive.
2003 Kia Sedona
You can expect to find a lot of the same problems with the 2003 Kia Sedona as you would with the 2002 model.
Kia did little to improve the performance of the 2003 variation of the Sedona and, in many ways, underlying issues seem to have gotten worse.
Much like the previous year's Sedona, the 2003 model lacked power and had poor handling. This is a big design flaw that Kia should have picked up on after customer reports came back from the 2002 model.
Drivers reported that their vehicles had rigid and unpleasant handling, which becomes more apparent at high speeds. In addition, the speed performance of the Sedona feels like it is lacking power.
With that said, the 2003 model had other problems, such as engine misfires. The engine coils were notorious for failing early, which ended up being a repeating issue for multiple coils.
Although complete engine failures did not seem to be a problem, the poor performance of this vehicle alone is enough reason to avoid it.
2005 Kia Sedona
After the negative reports from customers and critics regarding the 2002 and 2003 models, Kia managed to turn some things around with the release of the 2004 Sedona. However, the 2005 model is considered to be one of the worst years of this mini-van.
This has mainly to do with the overwhelming number of recalls that were initiated. Just under 120,000 Kia Sedonas were recalled in 2005 due to a faulty speed control wire that needed to be replaced.
In the year that followed, an additional 37,000+ Kia Sedonas were recalled due to an issue with the rear wheel bearing.
After the recall, the majority of 2005 Kia Sedonas that had these issues were fixed, but there were still a number of underlying problems that this vehicle had this year. Many owners reported having issues with their Sedonas stalling on them – with unexpected shutdowns being quite common.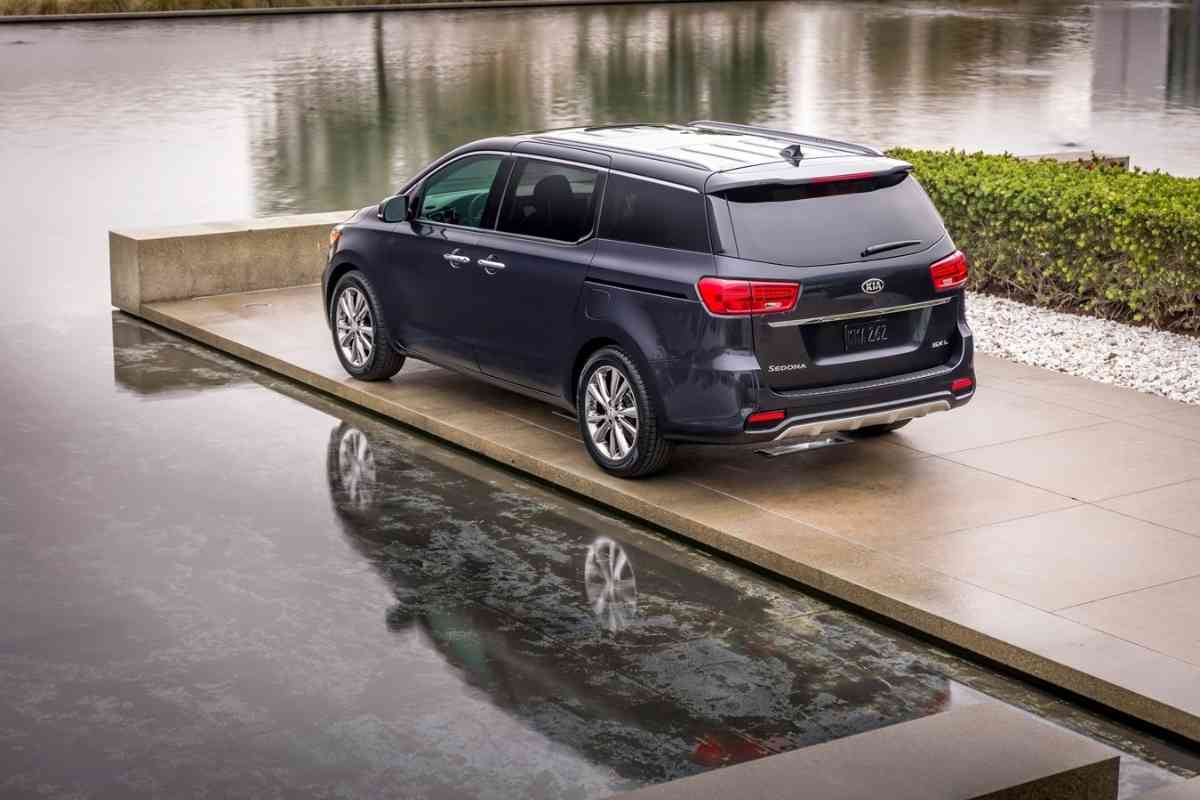 2006 Kia Sedona
Ignition misfires that the 2005 model was known for carried on into the 2006 Sedona. Drivers who bought this vehicle would commonly experience stalls or their entire engines shutting down unexpectedly.
With that said, the 2006 Kia Sedona was particularly known for having various problems with the electronic components – the most apparent of which were headlight malfunctions.
Drivers consistently reported that their headlights would burn out quickly – with many people experiencing this issue even after changing their bulbs.
Although this is not as bad as engine or transmission failure, dealing with this kind of routine maintenance is a costly and tedious repair job. If you are considering buying a 2006 Sedona, make sure that the previous owner resolved this underlying problem.
Lastly, air conditioning malfunctions were also apparent with the 2006 Kia Sedona. The AC was responsive when blowing cold air, but it would often vibrate and make strange noises when turned on.
2012 Kia Sedona
After the 2006 model, the Kia Sedona had some very solid years of good reports from critics and drivers – until the 2012 model was released. The main issue with the 2012 Sedona is that it failed to meet certain safety standards.
Most notably, the framework of the mini-van is lackluster. Although every vehicle should be safe and reliable, this is a characteristic that is often emphasized and expected with mini-vans.
Critics claimed that the roll cage and roof of the Kia Sedona were not durable enough to be reliable during a crash.
This factor alone resulted in a number of recalls of the 2102 Kia Sedona and smart drivers should avoid buying this vehicle at all costs unless serious changes were made to upgrade the structure of the car.
2015 Kia Sedona
By 2015, Kia had fixed the main safety issues that the 2012 model was known for but this did not result in a more reliable vehicle.
The 2015 Kia Sedona had a variety of issues that mainly had to deal with the car's electronic components.
Battery failure was the most common problem that vehicle owners ran into. Many people would have to charge their batteries multiple times per week because they would drain so quickly, but many Sedona owners had their batteries die on them completely.
Another common problem with the 2015 Sedona was that it could experience malfunctions with its power steering or starter.
Although these are not detrimental repairs if caught early on, they were common enough with the 2015 model to make many drivers want to avoid buying this vehicle altogether.
Aside from the above-mentioned years, the Kia Sedona is a mini-van with a decent reputation. Car critics and vehicle owners have mainly had good things to say about this mini-van, which is why it has been one of Kia's best-selling cars.
While some years may have had average ratings and reports, some key years stand out as being the best for the Kia Sedona, such as:
2008
2009
2010
2017
2018
2019
2020
If you are shopping for a used car and have your eye set on the Sedona, these are the years that I would recommend short-listing when you weigh out your options.
With that said, whenever you shop for a used car, make sure that you thoroughly inspect the vehicle for any potential issues, regardless of what driver reports claim.
Key Takeaways
The worst Kia Sedona years that you should avoid are the 2002, 2003, 2005, 2006, 2012, and 2015 models.
Kia Sedonas from these years were known for having a number of issues with electronic components, stalling, engine misfires, A/C failure, and overall poor performance.
The best Kia Sedona years are 2008, 2009, 2010, 2017, 2018, 2019, and 2020.