Is Kia a Popular Car?
This post may contain affiliate links. As an Amazon affiliate, I earn from qualifying purchases.
Kia is a South Korean car company based in Seoul. The company was founded in 1944 as South Korea's first domestic bike manufacturer, and it later shifted over into the automobile industry in 1973.
After a few bumps in the road, the sister company of Hyundai began producing cars worldwide by the early 90s.
Kia's early model years weren't kind to the company's momentum or reputation, but its popularity has increased significantly in the last two decades.
Is Kia a Popular Car?
Kia has become one of the most popular, affordable vehicle manufacturers today. Since the early 2000s, Kia has continued to show strong growth and continues to produce popular vehicles like the Forte, Sorento, Telluride, and Sportage.
There are several reasons why the Kia has seen such a bump in popularity. I'll cover those first, then talk about some of the things that plague the company.
What Makes Kia So Popular?
Cost
One of Kia's most significant selling points is its cost-to-own.
Back when I was a teenager itching to get my first car, I always considered getting a Kia Sportage because they weren't expensive, got decent mileage, and wouldn't cost an arm and a leg to run.
The main reason I didn't get a Kia? Its reputation as a manufacturer of cheap, low-quality cars.
However, in the mid-2000s, Kia changed things up and started selling high-quality cars that still maintained that low price tag the company was known for.
Fortunately, despite a significant increase in quality, all of Kia's vehicles are still on the lower end of the price spectrum.
A Kia is an excellent choice if you're looking for a low monthly payment.
Fuel
In addition to the price tag, fuel costs are another bonus.
Kia offers several SUVs and cars, all of which get excellent gas mileage.
Kia also offers the Niro, a crossover SUV that can hit 51 mpg on the highway.
Warranty
A good warranty is worth its weight in gold when it comes to cars.
One of the things that makes Kia so popular is that it offers one of the best warranties in the industry.
All of Kia's new vehicles come with the following warranties:
5 yr/60,000 mile bumper-to-bumper
10 yr/100,000-mile powertrain
5 yr/100,000 mile anti-perforation
You'll also get Kia's roadside assistance with your purchase for a total of five years, or until you reach 60,000 miles.
Appearance
Although Kia's early models left a lot to be desired in terms of appearance, the newer models do quite the opposite.
Kia's older models had a style that was pretty distinct but also very plain.
There wasn't much remarkable about Kia's designs at all, which is why many consumers chose other manufacturers.
However, that changed in 2006 when Kia snagged Audi TT designer Peter Schreyer.
He took the brand's design in a direction more reminiscent of German luxury than a budget vehicle.
Schreyer introduced the "Tiger's Nose" design that's become so characteristic of the company's cars these days.
The drastic shift in style increased Kia's curb appeal and drew in millions of new customers.
Kia's facelift kicked off a consistent increase in revenue starting in 2008 that's continued to grow every year.
Quality and Reliability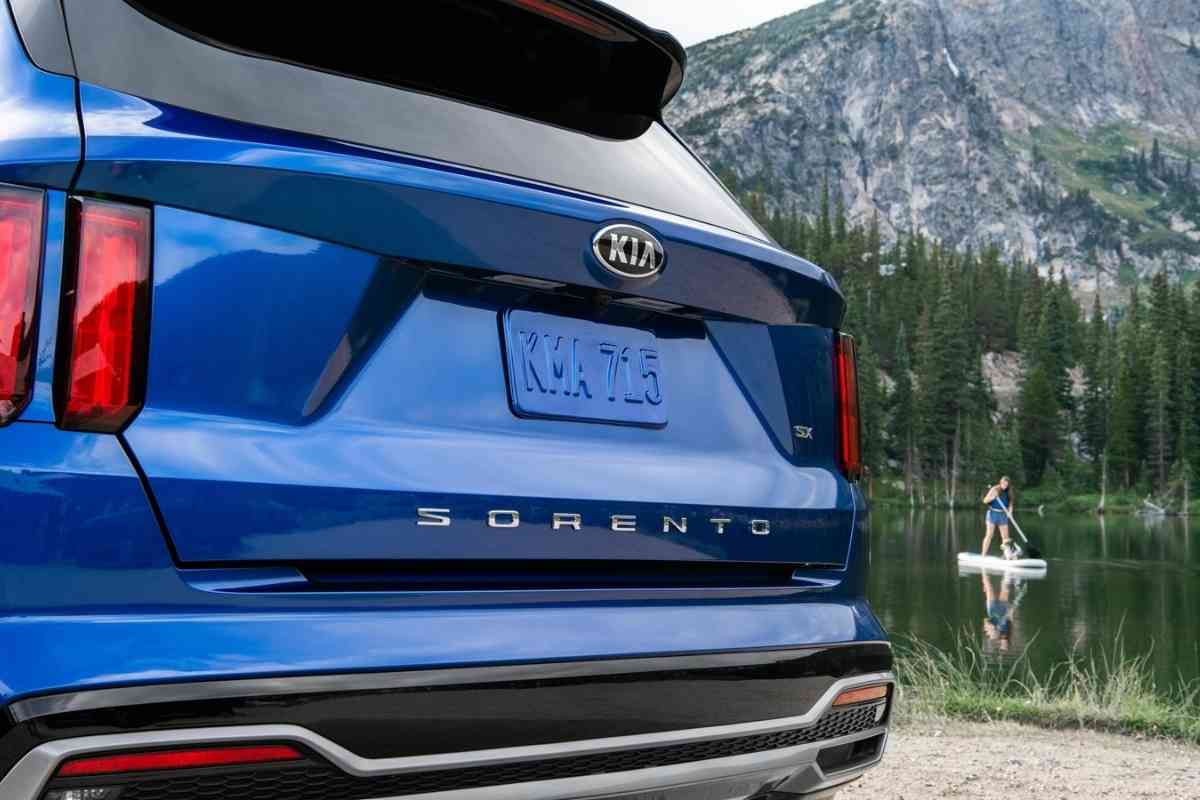 Over the last decade, J.D. Power has consistently rewarded Kia with multiple awards for quality. J.D. Power hands out quality awards to the brands with the fewest problems within the first 90 days of ownership.
Since 2010, JD Power has awarded Kia more than 30 awards for quality.
In addition to exceptional quality, Kia's reliability rating has also gone up.
It has an overall reliability rating of 4 out of 5 and ranks in the top three for all car brands.
It has a lower-than-average frequency of unscheduled repairs, and only about 10% of those repairs are considered severe.
What Are Kia's Downsides?
There are several reasons that Kia's popularity has grown so much.
But there are also a few things you should be aware of if you're considering pulling the trigger on a Kia for your next car purchase.
Buying Pre-Owned
Unfortunately, Kia's early car manufacturing reputation was well-earned.
Its early designs weren't very exciting, parts were made of cheaper materials, and the vehicles weren't very reliable.
If you're in the market for a pre-owned car, it might be tempting to snag an older Kia because you really can't beat the price.
Before you sign that title, though, I'd highly recommend finding out the entire vehicle history from the seller.
The quality and reliability of more recent models years likely won't be there in an older used model.
Recalls
Another thing Kia has working against it is its recall history.
Since the introduction of the first Sephia in 1994, Kia's vehicles have been the subject of 90 separate recalls.
Kia has recalled many of its vehicles, both old and new, for various safety issues.
Some recalls include fire hazards in the early 2010s models of multiple cars, electrical shorts in 2006-2010 Sorentos and Sedonas, and catalytic converter failure in the 2012-2016 Soul.
Comfort
Although Kia's are starting to give high-end companies a run in terms of quality, appearance, and cost, they still leave a bit to be desired when it comes to comfort.
In particular, Kia's suspensions tend to be on the stiff side.
A rigid suspension can make a drive uncomfortable, especially on bumpier roads.
A lot of customers have also complained that the seating is low-quality.
Combine that with the sub-par suspension, and you're looking at a vehicle that might not be the easiest on the bones during long drives.
FAQs
Still unsure about whether you want a Kia? That's understandable.
Overall, Kia makes some great cars, but if you're still looking for more information, here are the answers to a few commonly-asked questions.
Are Kias safe?
The newer Kia models have received exceptional safety ratings.
For the 2021 model year, the bulk of Kia's lineup received IIHS Top Safety Pick awards:
Forte
Soul
K5
Stinger
Seltos
Sportage
Sorrento
Telluride
Carnival
Do Kias have good resale value?
The older Kias won't have any resale value to speak of.
They weren't built to the same quality specifications as the more recent models.
However, the Telluride, Kia's full-size SUV that gives the For Explorer a for its money, won Kelley Blue Book's Best Resale Value Award in 2021.
What's the best year for the Kia Sportage?
The Sportage is one of Kia's oldest models.
The compact SUV gained popularity in its early years, but the later models, specifically 2017-2020, are the best years to choose from if you're aiming for pre-owned.
What's the worst year for the Kia Sorento?
If you were hoping to pick up a pre-owned Sorento, choose wisely and avoid all 2012 models.
The bulk of customer complaints for the 2012 model year involved significant engine problems, including catastrophic engine failure.
After a few decades of fits and starts, Kia finally succeeded in revamping its image in the last ten to 15 years.
The company's popularity gave it a huge revenue boost, letting Kia push out a few new models, including the full-size Telluride SUV and the K5, while improving their old standards.
If you want a car that's popular, flashy, and safe, Kia is definitely worth a look.