The 10 Best Rated Used SUV With Third Row Seating
This post may contain affiliate links. As an Amazon affiliate, I earn from qualifying purchases.
Some families are numerous and need the most room in their SUVs to haul the kids, luggage, and even the dog. So, there are a lot of SUVs that now offer third-row seating, but which one is the best? There are a lot of factors that come into play when answering this question.
People want to purchase a vehicle that doesn't break down. Plus, though many offer third-row seating, not all of them are comfortable or practical. Finally, there's the price. As you can see, with so many factors at play, choosing one can be overwhelming. So, in this article, we will show the best options for a used SUV with third-row seating.
What's the best-rated used SUV with third-row seating?
Let's get one thing out of the way: there are a lot of SUVs with three rows, so your favorite choice might not be in this article. Plus, it's important to keep in mind that these SUVs are usually more expensive, something to look out for in the case of budget-minded shoppers out there. Having said that, let's start with an option that checks many boxes.
Hyundai Palisade
Since it entered the market in late 2018, the Hyundai Palisade has earned excellent reviews. It's reliable, comfortable and has adequate performance. With this vehicle, Hyundai aimed to replace the Santa Fe and up the game a bit. So, you can expect a more luxurious interior that doesn't come at a high price. Among the things to expect are USB charging ports on the second row, one-touch access, and a large, easy-to-use infotainment display.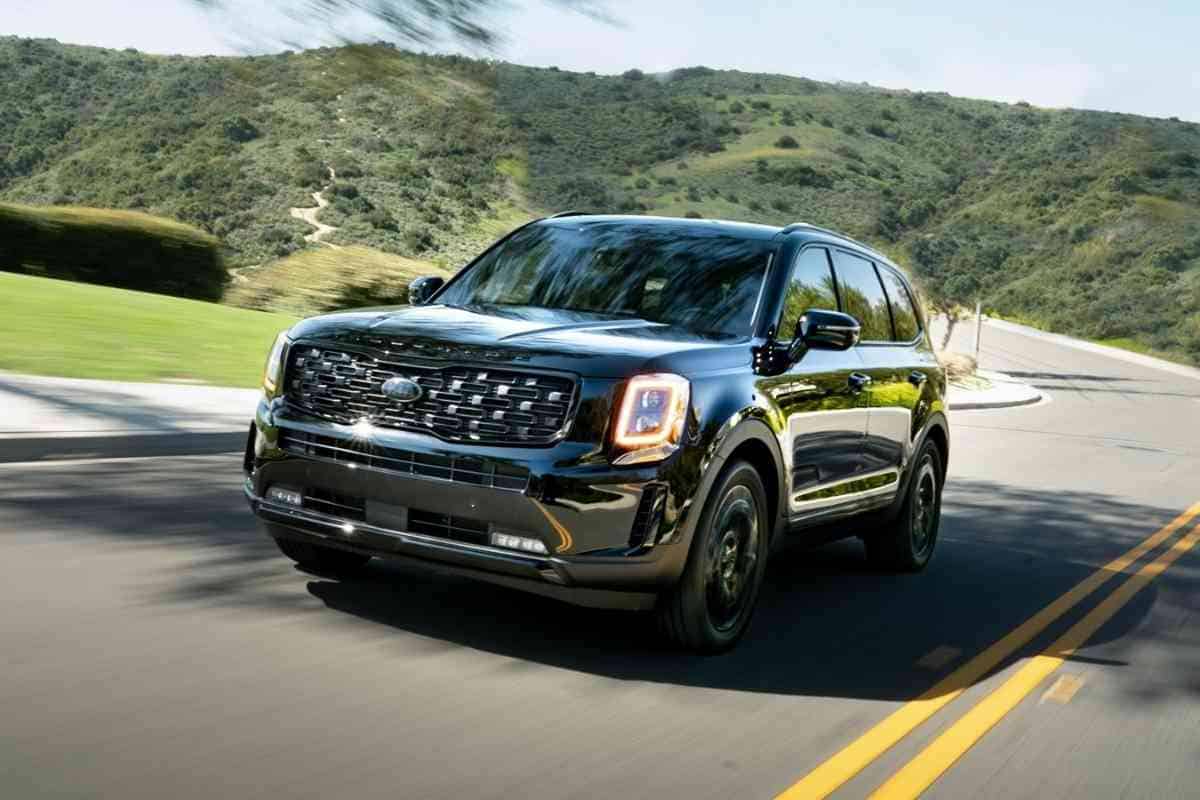 The Hyundai Palisade seats eight passengers and still offers adequate cargo room. The comfortable ride and responsive engine make this SUV an excellent choice for longer journeys. Its 3.8L V6 even provides decent fuel economy. We must highlight that the third row is comfortable, but large adults might feel snug. All in all, the Hyundai Palisade is an excellent option for a used SUV with third-row seating. 
Kia Telluride
Another SUV that has received praise from critics is the Kia Telluride. Now, this entry shouldn't come as a surprise, as the Telluride and Palisade share platforms. In fact, under the body, they're mechanically similar. So, you know that you're getting a reliable vehicle that's not too expensive. However, some differences give advantage points to the Telluride. It comes with a more luxurious interior and more features than the Palisade. The great thing is it doesn't break the bank. 
You can expect a comfortable ride. The Telluride is ideal for long trips as it's reasonably fuel-efficient. As long as the larger adults don't ride the third row, everyone should be comfortable. Plus, after 2021, if you want even more comfort, you can opt for the Prestige Package, which turns the second row into captain's chairs. Albeit there will be only room for seven passengers.
Volvo XC90
The Volvo XC90 is a challenge to describe as it fits many categories. Thanks to its price, it's a midsize SUV that falls into the luxury category but can compete with mainstream brands. Plus, the Volvo XC90's quality stands out in almost all aspects. This Swedish SUV comes with three rows of seats, a comfortable ride, and a responsive engine. Plus, the heaps of exteriors make it feel almost like a luxury room instead of an SUV, all with a competitive price. If you're more eco-minded, the hybrid is an excellent choice.
Though we've spoken great words about the XC90, it's not perfect. For example, the third row can feel snug, especially with adults and, if the seats are deployed, the cargo area leaves a lot to be desired. So, if you're looking for an SUV that stands out due to its looks and comfort, but might not fulfill all the practical needs, then this is the car for you.
Ford Explorer
Ford has made strides in improving its legendary Explorer, and it shows. First of all, it comes with an excellent assortment of engines that are tried and true. Given that it comes with great power and still manages decent fuel economy, the 3.0L twin-turbo V6 is an ideal choice for a powerplant. You can expect 365 hp and 380 lb-ft, giving it superior performance against most of its peers, and that's the Explorer's main selling point.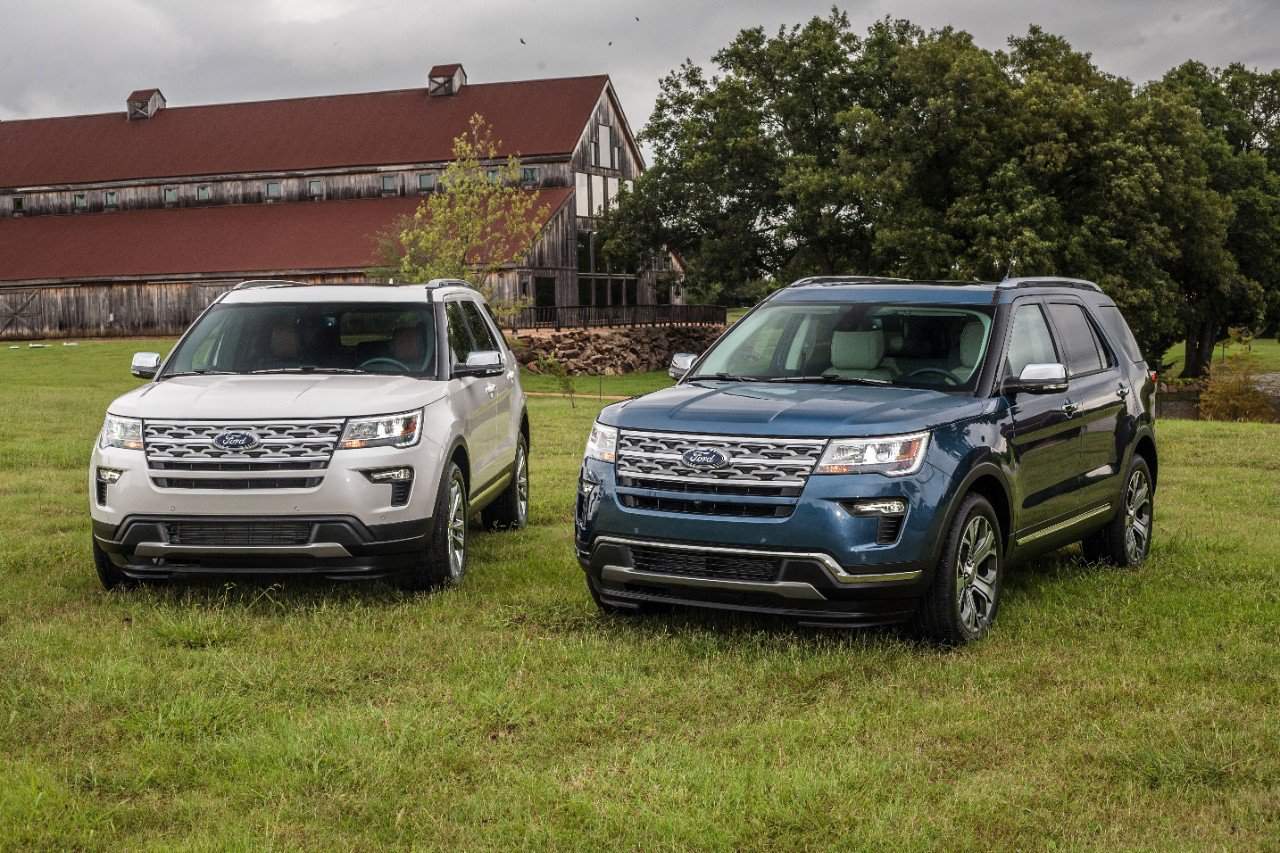 The Explorer still lags behind in trim and finish, as much power as it may have. Though the interior will not feel cheap, there are a lot of competitors out there that have stepped up their game. So, some potential buyers might feel turned off by this. However, the Ford Explorer has impressed people with its towing capacity (especially if you order the towing package) and highway performance. So, if you feel like hauling cargo while carrying your family, then this one is for you. 
Subaru Ascent
Subaru will probably never win a beauty contest, and Subaru owners don't care about that. Instead, they love the reliability and versatility these vehicles can bring, and the Ascent is no exception. It comes with a responsive engine, though only one engine option, Subaru's famous AWD system, and excellent ground clearance. It also shows a bit of its rally heritage, with excellent highway handling and precise turning.
These pros counter a snug interior that's not overflowing with luxury and a decent cargo area. So it would be logical if we tried to find a word to describe the Ascent's interior. There's nothing extra, and it doesn't lack anything. So, if your family is more practical, this is the best vehicle for you, especially for longer trips that see the asphalt disappear.
Chevrolet Tahoe/Suburban
Let's say size is your thing. You want an SUV that not only can seat plenty of passengers comfortably but also carry a lot of cargo. Plus, you want the certainty of towing power.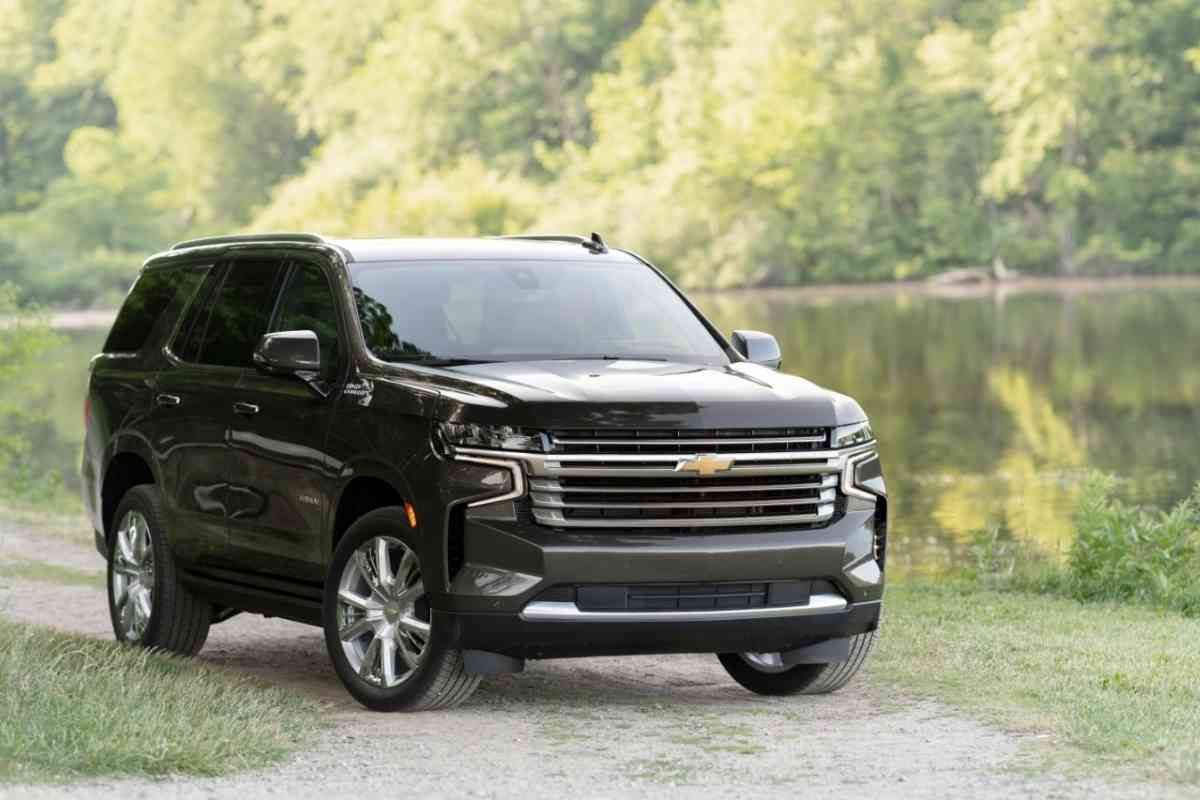 That's where the Chevrolet Tahoe, and its longer sibling, the Suburban, come in. These are staples in the full-size SUV segment, with powerful engines, massive interiors, and quite a comfortable ride for a vehicle their size. 
You can expect solid acceleration from the 5.3L V8, and there's no doubt that either vehicle will provide what you need in terms of space, but it comes at a cost. The Tahoe and Suburban aren't fuel-friendly, and you'll often find yourself visiting the fuel station. Plus, their size makes them a bit of a nuisance in urban driving. So, these options are excellent for long distances. 
Mazda CX-9
The Mazda CX-9 is precise, agile, and very fun to drive. That's what makes it stand out. In addition, it has excellent performance and reliability, as Mazda frequently ranks on top in this department. As a result, the CX-9 has earned plenty of awards and justifies the higher entry price. The 2.5L turbo inline-4 engine is responsive, reliable, and packs quite a punch. Plus, the transmission shifts smoothly, especially with heavy acceleration.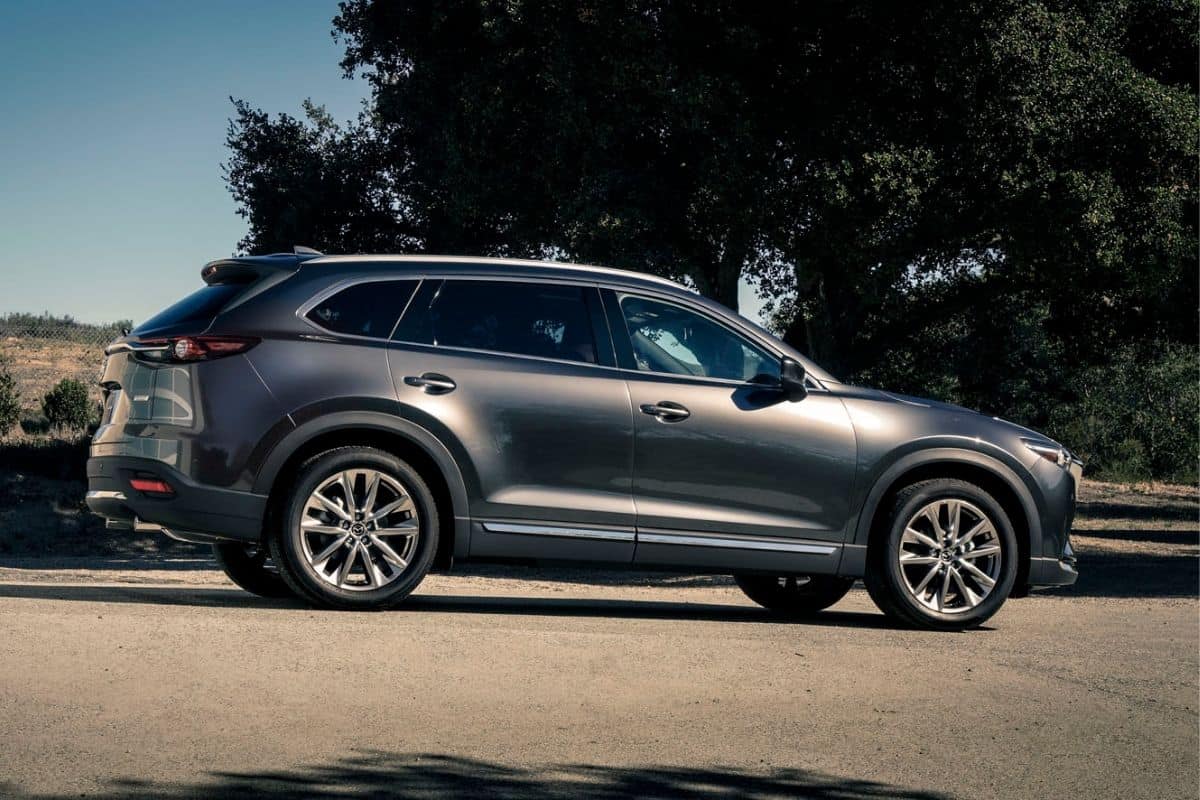 Ironically, these features will also catch the eye of the most critical buyer. After all, the Mazda CX-9 comes with a 6-speed transmission as standard, which might feel outdated. Plus, the cargo room with the seats deployed does fall short of the competition. However, if you look past that, this is a complete package. The CX-9 suits most requirements out there and will last for many miles.
Jeep Grand Cherokee L
Let's be clear: we're talking about the fifth-generation Grand Cherokee, specifically the Grand Cherokee L. This is a more extended version, by 15 inches, with an excellent choice of engines and a roomy interior. The ideal powerplant is the 5.7 V8, which sits among the top performers in the segment, and mated with excellent ground clearance, giving the Grand Cherokee the versatility that has defined the brand for decades.
You can expect a good interior, with plenty of room, even in the third row. Full-size adults can sit comfortably and expect a smooth ride. Plus, towing is a strong point in this SUV. With boxy, aggressive looks, adequate handling, and the traits of Jeeps of the past, this is an excellent choice for a third-row SUV.
Honda Pilot
The Honda Pilot is an interesting choice, as people either love it or hate it. While, in the past, it has earned a reputation for faulty CVT transmissions and expensive repairs, the latest Honda Pilot performs well and shouldn't be a troublesome vehicle with proper maintenance. It is a Honda, so you can expect a comfortable interior and the latest safety and driver aids. As for the interior, it's comfortable for smaller passengers. Adults travel well in shorter trips. 
Another disadvantage is that the cargo room isn't impressive, with the third-row seats deployed, but Honda does try to make up for it. The Honda Pilot comes with plenty of smaller cargo spaces around the cabin to store your belongings. This SUV is great for urban driving and the occasional longer trip with all these characteristics.
Toyota Highlander
If you want reliability, then look no further than the Toyota Highlander. For years, this SUV has dominated the rankings of the trustiest vehicles out there, and with good reason. It comes with a reliable V6 engine and excellent safety features. In addition, it can go for thousands of miles without breaking, and it's fuel-efficient.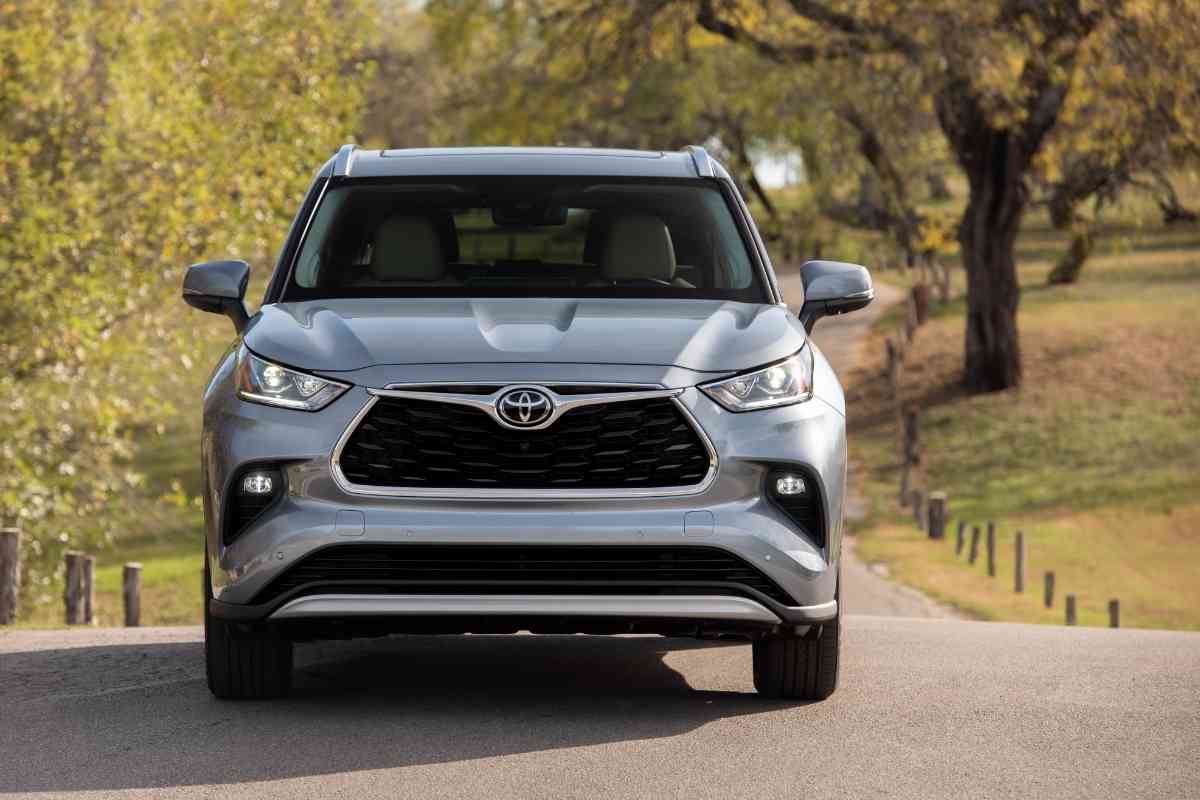 However, the Highlander lacks passion. The design is nothing to write home about, and the interior, though good quality, isn't attractive. Plus, the third-row seating can feel cramped and leaves very little cargo room with the seats deployed. So, this is for the buyer who wants reliability and is willing to overlook other aspects to get it. 
Closing thoughts:
One of the more common questions is finding the best-rated SUV with third-row seating. Sometimes, this question can be tricky. It seems as if every company is launching its vehicle with third-row seating. So, as SUVs continue to dominate the market, it's essential to consider the variables that make a good SUV with third-row seating.
This article wanted to give eight options that have earned the best ratings and come with essential features such as comfort, cargo room, and handling. There's something for everyone on this list.
At the same time, there are a lot of SUVs out there that come with third-row seating. So, your preferred choice might not be here, and that's great! In fact, we hope that this article shows you models that you haven't considered.