What Are The Best Years For The Hyundai Santa Fe?
This post may contain affiliate links. As an Amazon affiliate, I earn from qualifying purchases.
Are you wondering to yourself, "Is Hyundai Santa Fe a reliable car? Should I invest my money in one?" If so, then the answer is: Yes, but proceed with caution. A few model years have been plagued with issues, with the 2005 and 2010 model years being problematic overall. Then there is the 2012 with its notoriety for sudden engine failure at relatively low mileage. Still, you can find quite a few used Santa Fe SUVs in good condition.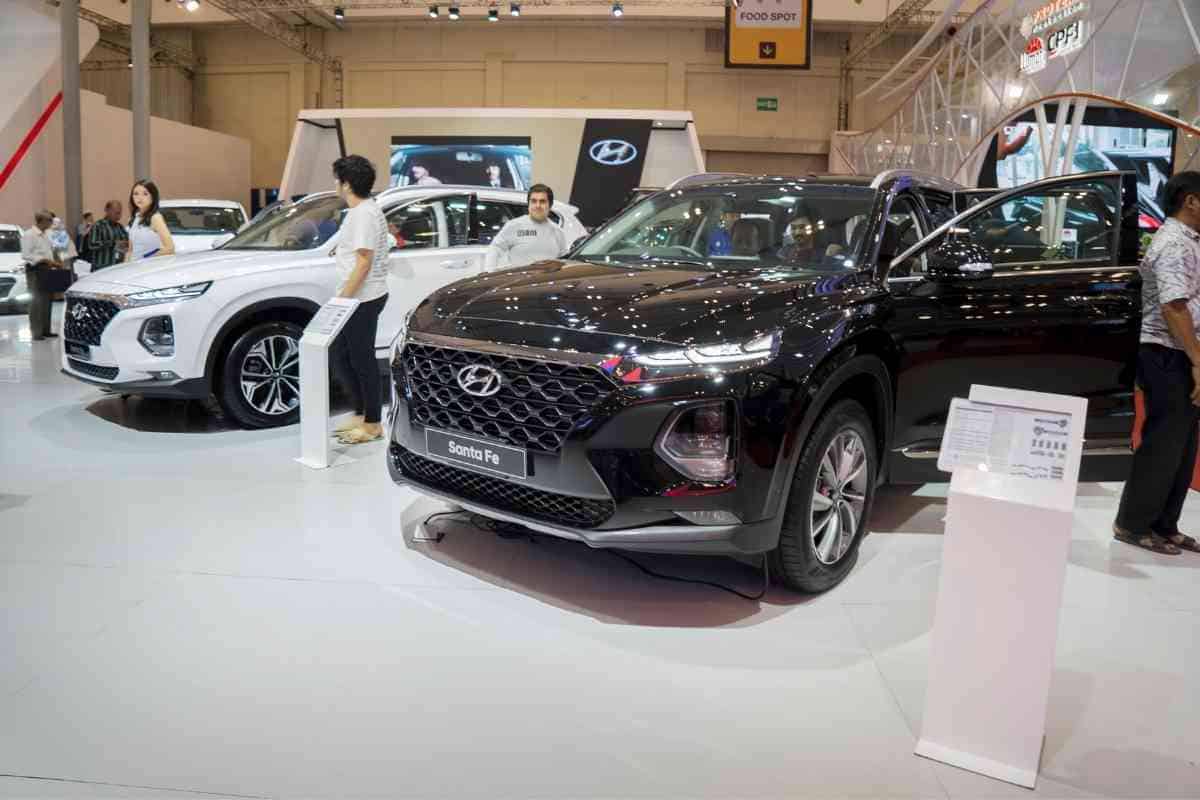 Table of Contents
Hyundai Santa Fe Best Years
The Santa Fe's best model years are the 2014 and 2015, which came early in its third generation. These model years have a lot of freshly integrated technological features and some adaptive driver aids, but they won't gouge a hole in your pocket.
They tend to price between $13,000 and $16,000 and have a lot of reliability backing their value.
Don't go super new or super old with the Hyundai Santa Fe.
Having a generalized knowledge of the Santa Fe is important for buying the right model year. Let's talk about its reliability, common issues, and value before we dig into what makes the 2014-2015 models so worthy of your hard-earned money.
Is Hyundai Santa Fe a Reliable Car?
If you go start looking around at consumer reviews, you will find quite a few positive ones for the Santa Fe, although those troublesome model years get a lot of critique for all their issues.
Overall, though, consumers are reporting that the Santa Fe is a reliable vehicle.
This model is a particularly popular one for Hyundai since it gets a lot of positive attention from auto reviewers assessing SUVs.
The Santa Fe was actually Hyundai's first entry into the now-highly-competitive SUV market back in 2000 for the 2001 model year.
American buyers almost instantly fell in love with this vehicle. Back then, mid-size SUVs were widely available, so Hyundai got inundated with high consumer demand for this vehicle.
Today, there are six SUV models in Hyundai's line-up, and this one is the second largest. It is also one of the most reliable.
A quiet cabin, calm ride quality, and comfortable seats for you and your passengers are all staples of the Santa Fe. 
It is certainly a capable people hauler and still boasts plenty of space for cargo. It is even pretty good on gas, netting you up to 22 mpg in the city and 29 mpg on the highway on the 185-hp 2.4 GDI engine.
J.D. Power tends to assign high ratings to the Santa Fe, having assigned the 2020 model 4.5 out of 5 for a reliability rating.
And many of the older model years have higher-than-average ratings too. RepairPal has given the Santa Fe a reliability rating of 4 out of 5, allowing it to take second place in the mid-size SUV segment.
Its ownership costs fall below average, and owners tend to make fewer repairs compared to those who drive other vehicles in this segment.
The average total annual repair cost for the Santa Fe is $515, whereas competitors tend to hover around $573.
All other SUVs fall around the $650 mark. Other SUVs tend to end up in the mechanic's shop more frequently, and their repairs are often more severe.
Overall, the Santa Fe has a solid build quality with strong, durable materials keeping rust and other deterioration at bay.
The cabin does not show any flimsy pieces, and even the hard plastic surfaces seem to possess a higher degree of quality than usual for this class.
Most Common Problems With The Hyundai Santa Fe
The biggest issue that plagues the Hyundai Santa Fe revolves around the engine. Engine issues are one of the most reported problems across the entire lifespan of the Santa Fe.
Even the 2018 and 2019 models are not without their engine issues.
In fact, the 2018 and 2019 seemed to have engine problems almost immediately after being driven off the dealership lot.
The National Highway Traffic Safety Administration (NHTSA) shows that there are over 30 official consumer complaints about the 2018 model year, and about a dozen of them have to do with the engine.
NHTSA recorded even more official consumer complaints (a grand total of 55) with 16 of them being related to the engine.
About 17 other complaints had to do with other engine/electrical system interference problems.
These two systems would interfere with one another, leading to the engine hesitating, idling inappropriately, or just completely getting cut off.
The engine problems have been rated as fairly severe. Owners report these engines making a lot of noise, sputtering and dying on the side of the road, or randomly shutting themselves off without notice.
For most buyers, the engine will decelerate, shut off, and/or sputter when being operated.
Given that owners are experiencing these engine hesitation problems within the 100,000-mile mark, this is indeed a fairly severe (and costly) issue to deal with.
The 2019 is actually even worse than the 2018. Its severity rating is "Really Awful" according to CarComplaints.com.
The technological and electrical systems interfere, the engine rattles, the engine shuts off while idling, the vehicle decelerates, or it just straight-up loses power. These problems occurred extremely early on (around 7,800 miles), which is quite alarming.
Is it Worth Buying a Used Hyundai Santa Fe?
Buying a used Hyundai Santa Fe can make for a good investment. Avoiding the more problematic 2018-2020 model years is ideal and will save you quite a bit of money.
Hyundai Santa Fe models, much like their Palisade counterparts, typically hold their value well over time and will stay on the road for over 200,000 miles.
The Santa Fe even performs well in the snow, which can be an even bigger bonus for those living in climates where winter gets harsh.
The HTRAC All Wheel Drive option makes winter driving even more secure.
Given that you can drop about $13,000 for a 2015 Santa Fe in good condition, you are getting a good deal on a slightly used SUV that has a lot of life left in it.
And that's not to mention the abundance of tech and driver aids that Hyundai was equipping during the third generation.
The controls are all easy to use, and you would get a standard rear-view camera, a CD player with the six-speaker sound system, Hyundai's Blue Link telematics system, Bluetooth, pre-wiring for SiriusXM Satellite Radio, HD Radio, a 4.3-inch touchscreen display, and USB/iPod integration.
Blind-spot monitoring could be added on, and the Ultimate Package equipped a larger touchscreen and navigation system.
Best Years For Used Hyundai Santa Fe
The best model years for the Hyundai Santa Fe are undoubtedly the 2014 and 2015 model years. They are essentially the same vehicle with a few minor tweaks made to the 2015.
Both of these versions offer a ton of cabin and cargo space and are packed with creature comforts. All of the tech put into them was relatively new at the time and is still being put into vehicles today (minus the CD player, of course).
Th 2014 and 2015 model years are known for their high quality of design. The upholstery holds together well, resisting fade and tearing as much as possible. And there are new safety features on both the interior and exterior of the vehicles. Buyers also report feeling a lot safer with the rearview camera and blind-spot monitoring system equipped on the Santa Fe. 
The turning radius is spot-on, and there is little in the way of body roll to be felt as you round through tight corners. All in all, the Santa Fes made in 2014 and 2015 do well at inspiring driver confidence.
The Best Years For Hyundai Santa Fe
The Hyundai Santa Fe is worth the purchase if you avoid those few pesky years riddled with engine problems. Otherwise, this mid-size SUV is all about practicality and comfort – something which families require. 
Like the Tuscon, the Santa Fe can fit a variety of items into the cargo area, including a few sets of golf clubs. But what is most important to note is that the Santa Fe is generally considered to be highly safe and reliable – and at a reasonable price.